Day 01: Arrive Kolkata (INDIA)
Namaste! We are warmly welcomed at the airport in the traditional Indian way with hands clapped together and transferred to our hotel. The remainder of the day is free to relax.

Overnight: The Oberoi Grand (5 Star Deluxe), Kolkata (2 Nights)
Day 02: Kolkata
Kolkata, formerly known as Calcutta, is a compelling, effervescent city teeming with life. Under East India Company and later, the British Raj, Kolkata served as the capital of India until 1911. After breakfast, we start our cultural city tour with a visit to the famous Malik Ghat flower market, where all the city's floral retailers buy their fresh merchandise. Next we visit Howrah Bridge, an iconic symbol of modern Kolkata, followed by a stop at Belur Math, the headquarters of Ramkrishna Mission. This temple's architecture features Hindu, Christian and Islamic motifs to symbolize the unity of all religions. We also experience Dakshineswar Kali Temple. Our afternoon concentrates on British Calcutta, exploring St. John's Church, St. Paul's Cathedral and the Victoria Memorial, conceived by Lord Curzon to commemorate the British Empire at its peak. The evening is free to enjoy the famous Calcutta tea houses, well known as a meeting point of philosophers, writers, poets and students. (B, D)

Please Note: Victoria Memorial is closed on Mondays.
Day 03: Kolkata/Bagdogra (Flight) /Darjeeling (Drive)
Today we fly to Bagdogra. On arrival, we are driven through lush tea gardens and pine and fir forests to Darjeeling, one of India's most scenic hill towns. Upon arrival, we check into our hotel.

Overnight: Mayfair Hotel (Heritage), Darjeeling (2 Nights) (B, D)
Day 04: Darjeeling
An early start this morning as we travel in 4x4 vehicles to Tiger Hill to view the sun rise from behind the lofty mountain peaks of the Himalayas. On a clear day, we will even be able to see Mount Everest and Mount Kangchenjunga. After breakfast, we ride on the Darjeeling Himalayan Railway*, the first and most outstanding example of a hill passenger railway. Opened in 1881, this World Heritage Site used bold engineering solutions to establish an effective link between communities in this extremely mountainous terrain. Later we visit Ghoom Monastery, which houses one of the largest statues of the Maitreya Buddha. Next we visit the Himalayan Zoo, home to red pandas, black bears, yaks and tigers in their natural habitat. We end our day with an exploration of the Natural History Museum, which has a fine collection of preserved butterflies, birds, reptiles and insects of the Himalayas. (B, D)
Day 05: Darjeeling/Gangtok (Drive)
After breakfast we drive through semi-tropical forest, cardamom plantations and small villages to Gangtok, the capital of the state of Sikkim. Following lunch, we visit the famous Rumtek Monastery, also known as Dharma Chakra Centre. This monastery is one of the most important seats of the Kagyu school of Buddhism outside Tibet. The remainder of the afternoon is free to relax or enjoy the city.

Overnight: Mayfair Spa Resort & Casino (5 Star), Gangtok (2 Nights) (B, D)
Day 06: Gangtok
Today we visit Enchey Monastery, an important seat of the Nyingma order. The Dodrul Chorten here is one of the largest stupas in Sikkim. Later we visit the Sikkim Research Institute of Tibetology, an institute established to promote research on the language and traditions of Tibet. The institute's museum houses a rare collection of antique statues, coins and thangkas, as well as about 30,000 volumes of translations of the original teachings of the Buddha and treatises by distinguished Buddhist scholars from different parts of the world. The afternoon is free to explore Gangtok's diverse cultural scene and interact with cheerful locals. (B, D)
Day 07: Gangtok/Kalimpong (Drive)
We drive to Kalimpong, passing through a series of picturesque villages along the way. Upon arrival, we check into our hotel. Kalimpong is famous for its infinite variety of orchids and if the timing is right, we will have the chance to see many of them in bloom. In the afternoon, we visit Durpin Darea to get breathtaking views of the Himalayas, including the whole Chola range of Sikkim, the Kanchenjunga range and the Teesta Valley.

Overnight: Mayfair Resort Kalimpong, Kalimpong (1 Night) (B, D)

Day 08: Kalimpong/Phuentsholing (Drive) (BHUTAN)
We continue our journey today, driving to Phuentsholing, Bhutan. On the way, we stop at Jai Gaon, a border town between India and Bhutan, and complete the immigration and customs formalities.

Overnight: Hotel Druk/Hotel Lakhi (3 Star), Phuentsholing (1 Night) (B, L, D)

Day 09: Phuentsholing/Thimphu (Drive)
After an early breakfast, we drive to Thimphu through an amazing variety of landscapes. We arrive at lunchtime. In the afternoon, we explore the Memorial Chorten, the National Library, where ancient manuscripts are preserved, and the Handicrafts Emporium, where we can purchase traditional textiles, arts and crafts.

Overnight: Le Meridien (5 Star), Thimpu (2 Nights) (B, L, D)

Day 10: Thimphu
We explore Bhutan's capital, visiting the Institute for Traditional Medicine, the School of Traditional Arts and Crafts, where young Bhutanese students are taught the art of painting Thankhas, and the silver bazaar. We end our tour at Simtokha Dzong. Built in 1629 by Zhabdrung Ngawang Namgyal, who unified the country, the dzong is the first of its kind in Bhutan. An important historical monument and former Buddhist monastery, today it houses one of the premier Dzongkha language learning institutes. (B, L, D)
Day 11: Thimphu/Paro (Drive)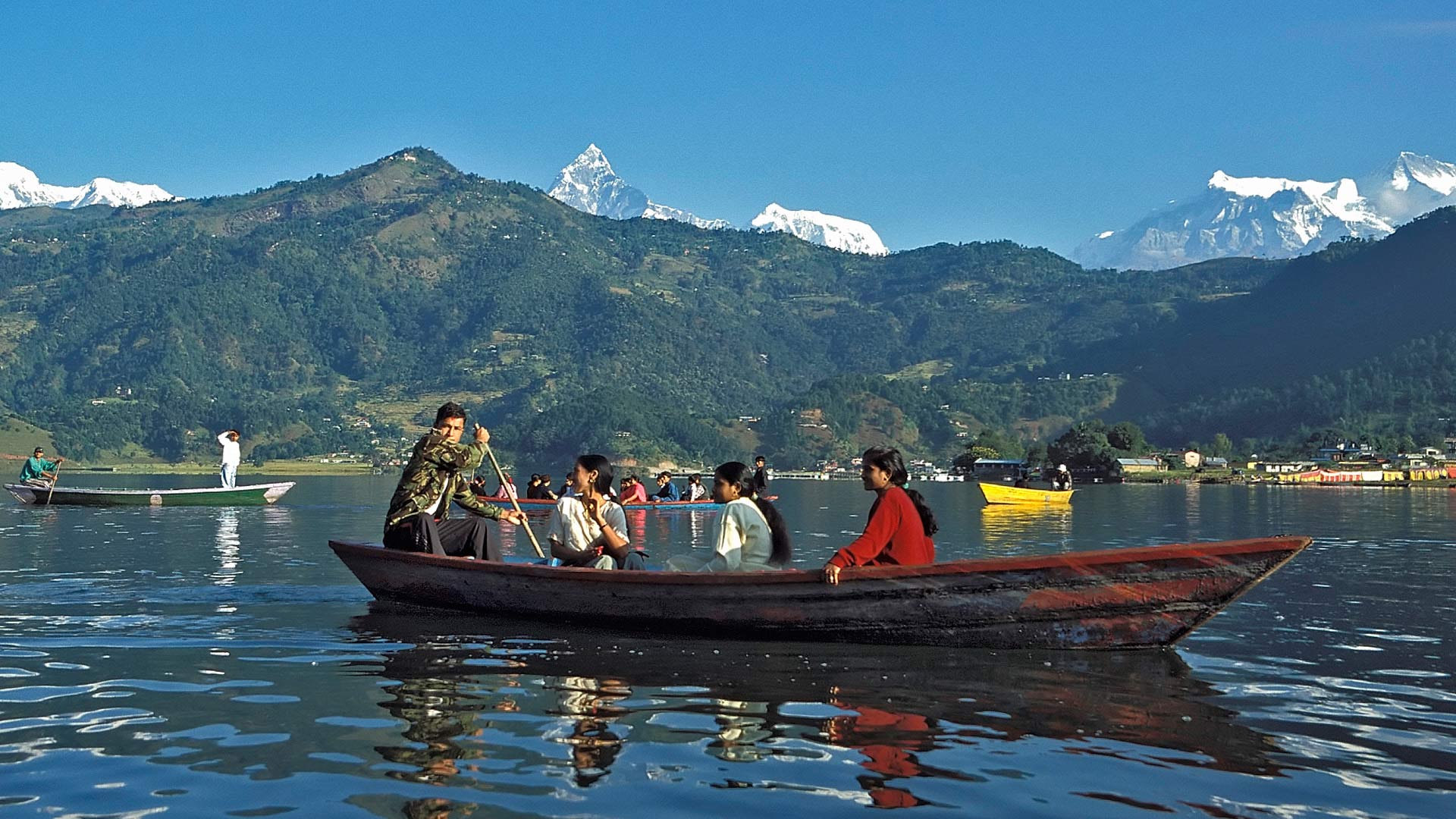 An exciting day ahead as we drive to the Satasam Chorten in Paro and hike to The Tiger's Nest, the popular name of Taktsang Palphug Monastery. This elegant structure has become a cultural icon of Bhutan. Located in the cliffside of the upper Paro valley, the temple complex was first built in 1692 around the Taktsang Senge Samdup cave where Guru Padmasambhava is said to have meditated for three months in the eighth century. Padmasambhava is credited with introducing Buddhism to Bhutan and is the tutelary deity of the country. The round trip hike takes about four hours, including a picnic lunch at the Taktsang Cafeteria overlooking beautiful scenery.

Overnight: Le Meridien (5 Star), Paro (2 Nights) (B, L, D)
Day 12: Paro
We explore historic Paro today with a visit to the National Museum, Paro Rinpung Dzong, a typical Bhutanese farm house and Utse tower, which was constructed in 1645. In the evening, we stroll through the narrow lanes of Paro, meeting local folks and chatting over tea. (B, L, D)
Day 13: Paro/Kathmandu (Flight) (NEPAL)
A scenic mountain flight brings us from Paro to Kathmandu, Nepal, where we are met and transferred to our hotel. Afterwards we explore the Kathmandu Valley*, starting at Durbar Square located in the heart of Kathmandu's old city. There are around 50 temples in this small area. We will visit the 17th century Durbar complex, Hanuman Dhoka, the Paravati Temple, the Great Bell and Drum, Bhairav, the Taleju Temple and the Temple of the Living Goddess, the Kumari.

We then head to the stupa of Swayambhunath, located on a green hillock west of Kathmandu which provides magnificent panoramic views of the city. The huge stupa is one of the holiest Buddhists sites in Nepal and its establishment is linked to the creation of Kathmandu. We conclude our exploration in Patan, the oldest city in the area. Said to have been founded by Emperor Ashoka in third century BC, Patan is the cradle of arts and architecture of the valley. It has 136 courtyards and 55 major temples. The evening is free to explore the bazaars and meet the many different ethnic groups who call Kathmandu home.

Overnight: Soaltee Crowne Plaza (5 Star), Kathmandu (2 Nights) (B, D)
Day 14: Kathmandu
Today we visit Bhaktapur¸ also known as Bhadgaon, which is home to exquisite examples of medieval art and architecture. The best preserved of the valley's three cities, Bhaktapur is also known for its pottery and weaving. We then head to Pashupatinath, considered one of the holiest shrines of all the Hindu temples in the world. The temple of lord Shiva, this monument is famous for its superb architecture. We will only be able to view it from the eastern bank of Bagmati River overlooking the cremation grounds, as it is open to believers of the Hindu faith only. We then explore Boudhanath, also known as `Little Tibet' because of its unique atmosphere resembling old Barkhor marketplace in Lhasa, the capital of Tibet. It features the biggest stupa in Nepal and has a scenic position on flat land encircled by houses and monasteries. In the evening, we enjoy our farewell dinner, Nepali style. (B, D)
Day 15: Depart Kathmandu
We bid farewell to Kathmandu and Himalayan Nepal as we are transferred to the airport for our departure flight back home. A great opportunity here to extend our adventure with other India holiday tour packages. (B)
Optional extension to Tibet, see TIBET ENCOUNTER where Day 1 is Day 15
B=Breakfast, L=Lunch, D=Dinner
Departure Dates & Prices
We accept payments in US$, CA$ as well as in other convertible currencies like EUR, AUD and GBP. Tour prices have been costed in US$. CA$ price shown below is an indicative amount reached at by using the conversion rate at the time of web posting and will be applicable if there is no change in the conversion rate. Should the currency conversion rate change, the US$ pricing will prevail. Bestway Tours & Safaris offers a conversion rate protection. Once full payment has been received and no modification has been made to the tour itinerary, we will honour that rate. For complete payment procedures, please click here
Notes
◆
Prices based on seasonality. Tours must be completed before the end date of the season.
◆
We also offer this tour using superior category of hotels. Please
contact us
for details.
*
Bhutan Visa:
In order to process your Bhutan visa, we require a clear, readable colour copy of your passport (page containing passport number and face picture in JPEG or PDF format) at least 30 days prior to date of entry into Bhutan. Remaining validity of passport should be minimum six months from the date of entry into Bhutan (excluding the travelling month).
If you are travelling to Bhutan from India and then re-entering India from Bhutan, you are required to have a multiple entry visa for India. Please also check if your Indian visa has '2 months re-entry restriction'. If the restriction has been stamped in your Indian visa, then you will have to get it endorsed by the Indian embassy in Thimphu for a nominal charge. To do this, you will need to be in Thimphu on working days (Monday through Friday during office hours excluding government holidays). You will be asked to provide travelling documents such as your passport and flight tickets. Our staff will assist you with the process.
Closing Days of Monuments mentioned in itinerary:
- Vitoria Memorial in Kolkata: Closed on Mondays.
- Ta Dzong – Paro (national museum): Closed on Government Holidays.
- National Library – Thimphu: Closed on Sat, Sun & Government Holidays.
- Textile Museum – Thimphu: Closed on Sun & Government Holidays. On Sat, open from 9:00 am to 4:00 pm.
- Institute of Zorig Chosum (Arts & Crafts School) – Thimphu: Closed on Sun & Government Holidays. On Sat, open from 10:00 am to 12:00 pm. Also closed in Winter (Dec to early March).
- Simply Bhutan – Thimphu: Closed on Sun & Government Holidays.
- Tiger's Nest – Paro: Closed on all Tues from 01 April 2016 onwards.
Inclusions
Tour Price Includes
Accommodation as mentioned or similar, including hotel taxes
32 Meals as mentioned (B=Breakfast, L=Lunch, D=Dinner)
All sightseeing and transfers by private transportation
Services of local English speaking guides cum drivers
Entrance fees to museums and sites included in the itinerary
Toy Train in Darjeeling
Nepali Dinner with cultural show
Bhutan Visa Fee
Not Included
International airfare
Domestic airfares (within tour itinerary Kolkata/Bagdogra & Paro/Kathmandu approx. US$ 460 with US$ 35 cancellation fee per sector)
India & Nepal visa fees (Nepal visa can be obtained upon arrival at the airport. The visa fee is currently US$ 25)
Insurance
Tips/gratuities
Participants
This tour operates on a minimum of 02 and a maximum of 12 participants
Customised Itinerary
If you would like to have a tour on dates other than the above ones or with a customised itinerary, please contact us and we will be happy to work out an exclusive program for you.
Contact Info
You may e-mail us at bestway@bestway.com or call 1-604-264-7378. Residents of U.S.A./Canada may call us toll free at 1-800-663-0844.