KENYA
This is one of the most beautiful lands in Africa and a satisfyingly exciting and relatively easy place to travel, whether on a short holiday or an extended stay. The Swahili word safari (literally, journey) wouldn't mean much to most people if it wasn't for this East African adventure land. Revered by anthropologists as the 'cradle of humanity', Kenya boasts the most diverse collection of wild animals on the continent. On the Indian Ocean coast, the palm-shaded strands of beach and almost continuous, reef-protected lagoons await you. You'll find a rewarding degree of openness and curiosity in Kenya's towns and villages. Out in the wilds, there is an abundance of authentic scenic glamour - vistas of rolling savannah dotted with Maasai and their herds, high Kikuyu moorlands, dense forests bursting with bird song and insect noise, and stony, shimmering desert.
A Cultural tour & safari of Zimbabwe, Zambia, Botswana & Kenya
BESTWAY TO VICTORIA FALLS, CHOBE & KENYA – all in one safari. The best of Southern Africa Victoria Falls & Chobe game safaris in Botswana has been artistically combined with the game capital of the world, Kenya..
Read More >>>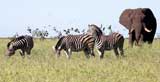 Wild Game Safari of Kenya, Tanzania, Zimbabwe & Zambia
Kenya and Tanzania are known for their breathtaking game sightings of hundreds of animal species in pristine wilderness, while majestic Victoria Falls is considered one of the seven natural wonders of the world..
Read More >>>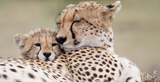 All in a private game Kenyan safari
Discover some of the best wildlife viewing in the world with our tailored 7-day safari through Kenya. Our journey takes us from bustling Nairobi to Lake Nakuru National Park, home to vast groups of flamingos, the famous Masai Mara, one of Africa's best and most well-known wildlife viewing areas,..
Read More >>>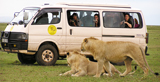 A Cultural tour & safari of Kenya & Tanzania
East Africa is THE family vacation destination. It is a combination of world famous African game..
Read More >>>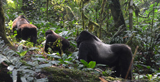 A Cultural tour & safari of Kenya, Tanzania, Uganda & Rwanda
This exciting safari combines game drives in East Africa's most renowned national parks including, amongst others, Masai Mara and Amboseli in Kenya; Serengeti, Ngorongoro Crater and Lake Manyara in Tanzania;..
Read More >>>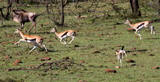 Duration:
21 days

A Cultural tour & safari of Zimbabwe, South Africa, Kenya & the UAE
A Cultural tour & safari of Kenya
Kenya's best game from the renowned Treetops to the Masai Mara sanctuary. In this 09 day African safari experience at Aberdare National Park..
Read More >>>
A Cultural tour & safari of Kenya, Oman & UAE
A rare and contrasting combination, this 15-day safari and cultural tour has been artistically tailored to offer the best of the world's wildlife in their natural habitat, as well as the desert highlights of Oman and Dubai in the Middle East..
Read More >>>