Rwanda - a country that is engulfed between Uganda, Burundi, Tanzania and Zaire has been green and fertile for many thousands of years. This has been recorded even during the last ice age, when part of the Nyungwe Forest was above the ice sheet. It is not known when the country was first inhabited, but it is thought that humans moved into the area shortly after that ice age, either in the Neolithic period, around ten thousand years ago, or in the long humid period which followed, up to around 3000 BC. The earliest inhabitants of the region were the Twa, a group of aboriginal Pygmy forest hunters and gatherers, who still live in Rwanda today. Archaeological excavations conducted from the 1940s have revealed evidence of sparse settlement by hunters in the last stone age, followed by a larger population of early iron age settlers. The later groups were found to have manufactured artifacts, including a type of dimpled pottery, iron tools and implements. Today Rwanda, which better through a bitter genocide in 1994 is now a peaceful state and is opening up for tourism. The main attractions are the gorilla and the chimpanzees viewing along with the culture of the many tribes including the pygmies.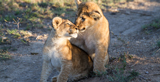 A Cultural tour & safari of Rwanda & Tanzania
Combine two of East Africa's (and the world's!) most epic wildlife experiences with this unforgettable safari! Our journey starts in the lush and mountainous rainforests of Rwanda, where we have a once-in-a-lifetime opportunity to get up close with one of the world's largest and rarest primates, the mountain gorilla!..
Read More >>>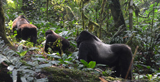 A Cultural tour & safari of Kenya, Tanzania, Uganda & Rwanda
This exciting safari combines game drives in East Africa's most renowned national parks including, amongst others, Masai Mara and Amboseli in Kenya; Serengeti, Ngorongoro Crater and Lake Manyara in Tanzania;..
Read More >>>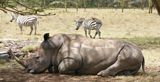 A Cultural tour & safari of Uganda & Rwanda
The East African countries of Uganda and Rwanda are known for their natural heritage. Both not only offer wildlife sightings very different from their neighbours, but also a unique cultural experience that is the envy of other African countries..
Read More >>>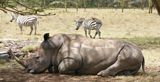 A Cultural tour & safari of Ethiopia, Uganda, Rwanda & UAE
Our Journey In Diversity starts off in ancient Abyssinia modern day Ethiopia – amongst the oldest civilisation centres in Africa. Here we traverse the famous Historic Route visiting Baher Dar, Gondar, Axum, Lalibela and Addis Ababa..
Read More >>>