Laos is the most enigmatic of the former French Indochinese states, as it offers travellers an unparalleled glimpse of traditional South-East Asian life along the Mekong River, which runs the length of the landlocked country. Luang Prabang, once the heart and soul of the ancient kingdom of Lane Xang, is Laos's most enticing destination, with a spellbinding panoply of gilded temples and weathered shop-houses The city has been declared a World Heritage Site by UNESCO. The nearby Pak Ou Caves along the Mekong River, house thousands of all styles and sizes of Buddha images. The Plain of Jars offers an amazing moonscape of bomb craters dotted with very ancient funerary urns.The wild highlands of the far north give you a chance of trekking to nearby hilltribe villages lost in the misty mountains.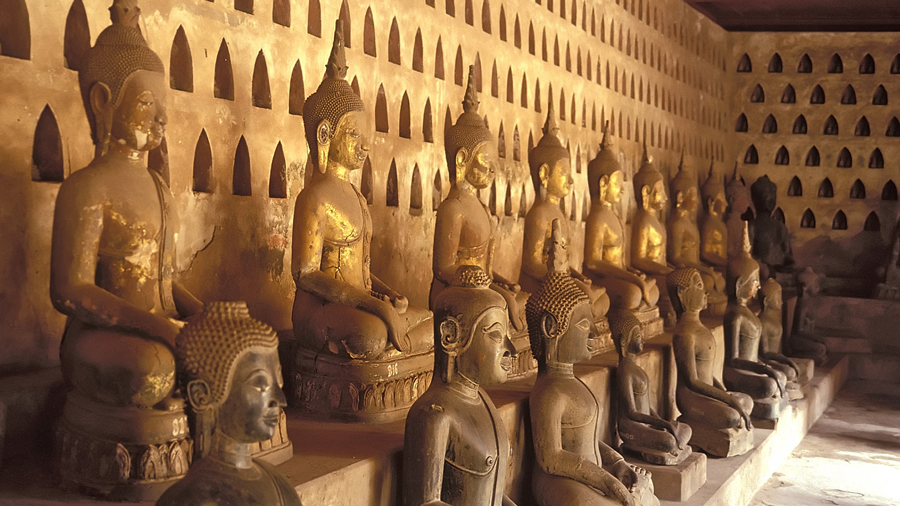 A Cultural tour of Laos, Vietnam & Cambodia
On this tour we will visit 6 UNESCO World Heritage Sites, exploring Luang Prabang, the Pak Ou Caves and Vientiane in Laos; explore Vietnam's cultural, the temples, palaces and imperial mausoleums of aristocratic Hue, Hanoi and spectacular Halong Bay, the enticing little town of Hoi An and bustling Saigon..
Read More >>>
A Cultural tour of Myanmar & Laos
This 15-day journey will engulf you in a cultural experience of two unique and rich nations. Myanmar formerly known as Burma, is one of the few truly original travel experiences remaining in this much-traveled world..
Read More >>>