Turkey is a country with a multiple identity, poised between East and West, where mosques coexist with churches, and remnants of the Roman Empire crumble alongside ancient Hittite and Neolithic sites.
Istanbul, the country's cultural and commercial centre, straddles the Bosphorus straits and the Marmara coast. The city is a mix of old and new and also visibly the old imperial capital, and would take months of exploration to truly do it justice. On the Sea of Marmara are the two earlier Ottoman capitals, Bursa and Edirne, and just beyond, the World War I battlefields of the Dardanelles. On the Aegean Coast small country towns are swathed in olive groves, while the area is full of ancient sites like Assos, Bergama and Ephesus, which have been a magnet for travellers since antiquity. The Aegean coast is Turkey at its most developed, with resorts like Cesme, Bodrum and Marmaris. On the interior of the Anatolian Peninsula you can explore the spectacular attractions of Cappadocia, with its famous rock churches, subterranean cities and landscape studded with "fairy chimneys", as well as the Selcuk architecture and dervish associations of Konya. Turkey is an immensely rewarding place to travel, not the least because of the people, whose reputation for friendliness and hospitality is well known throughout the world.
A Cultural tour of Turkey
Experience the iconic city of Istanbul, the gateway between Europe and Asia and a centre of culture, art and politics for over 2,000 years. Consistently rated as one of the most beautiful cities in the world, Istanbul,..
Read More >>>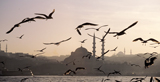 A Cultural tour of Turkey, Armenia & Georgia
This tour reveals the abiding beauty and hospitality of Turkey and the Caucasus. We start exploring the historic areas of amazing Istanbul before we head to pristine Lake Van and Kars in Turkey..
Read More >>>
A Cultural tour of Turkey
This extensive tour reveals the country's immense wealth of history and its rapidly modernizing profile, affording an in-depth exploration of this complex and utterly fascinating destination..
Read More >>>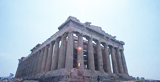 A Cultural tour of Turkey & Greece
Two of Europe's richest civilisations have been combined in one 14 days journey. We start with Constantinople - or modern day Istanbul in Turkey and through Canakkale, Troy, Pergamum, Kusadasi, Ephesus, Pamukkale and Marmaris..
Read More >>>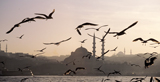 A Cultural tour of Turkey
Turkey is a unique place in the world. It is an Asian – Middle Eastern country and yet European too - a home to many world civilizations. Rich in history and culture,..
Read More >>>
A Cultural tour of Turkey
Turkey is the only country in the world that has an acatalectic mix of European, Asian and Middle Eastern cultures. This journey captures the essence of Turkish culture and heritage: a delightful blend of art and ancient architecture.
Read More >>>