UGANDA
East Africa is THE family vacation destination. It is home to the best wild life game in the world with an interesting local culture, village life and breathtaking beautiful scenery. This safari has been so tailored to give you, within a short span of 3 weeks, a real experience of the diversity in game, cultural life and scenery in Uganda, Rwanda, Kenya and Tanzania.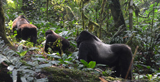 A Cultural tour & safari of Kenya, Tanzania, Uganda & Rwanda
This exciting safari combines game drives in East Africa's most renowned national parks including, amongst others, Masai Mara and Amboseli in Kenya; Serengeti, Ngorongoro Crater and Lake Manyara in Tanzania;..
Read More >>>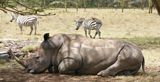 A Cultural tour & safari of Uganda & Rwanda
The East African countries of Uganda and Rwanda are known for their natural heritage. Both not only offer wildlife sightings very different from their neighbours, but also a unique cultural experience that is the envy of other African countries..
Read More >>>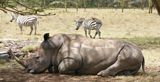 A Cultural tour & safari of Ethiopia, Uganda, Rwanda & UAE
Our Journey In Diversity starts off in ancient Abyssinia modern day Ethiopia – amongst the oldest civilisation centres in Africa. Here we traverse the famous Historic Route visiting Baher Dar, Gondar, Axum, Lalibela and Addis Ababa..
Read More >>>