In the fifth century BC Herodotus wrote that 'nowhere are there so many marvellous things' as in Egypt, 'nor in the world besides are to be seen so many things of unspeakable greatness' - this still applies today. Since antiquity travellers have been drawn to this extraordinary country. From the Sahara t o the shores of the Mediterranean, the Nile Valley and its delta are flanked by arid wastes, the latter as empty as the former are teeming with people. This stark duality between fertility and desolation is fundamental to Egypt's character and has shaped its development since prehistoric times, imparting continuity to diverse cultures and peoples over the millennia. In Egypt you get the a sense of permanence and timelessness, which pervades every aspect of life in this fascinating country. Today most people visit the pyramids, the Sphinx, the great monuments of the Nile Valley, the legacy of the Greeks and Romans, the churches and monasteries of the early Christians, combined with a few days spent exploring the souks, mosques and madrassas of Islamic Cairo. However, possibilities for Egyptian travel also encompass snorkelling and diving along the Red Sea coasts, remote oases and camel trips into the mountains of Sinai, or visits to the Coptic monasteries of the Eastern Desert.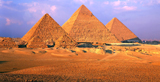 A Cultural tour of Egypt & Jordan
Between Egypt & Jordan, half of the world's history has its origin. However, for whatever reason, a combination of the two civilizations centres in one journey has hardly ever been offered..
Read More >>>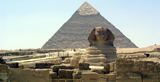 A Cultural tour of Egypt, Jordan & Israel
This journey through Egypt, Jordan and the Holy Land traces the footsteps of history and civilization. This is the region where history has not only been in the making..
Read More >>>