Day 01: Arrive Makassar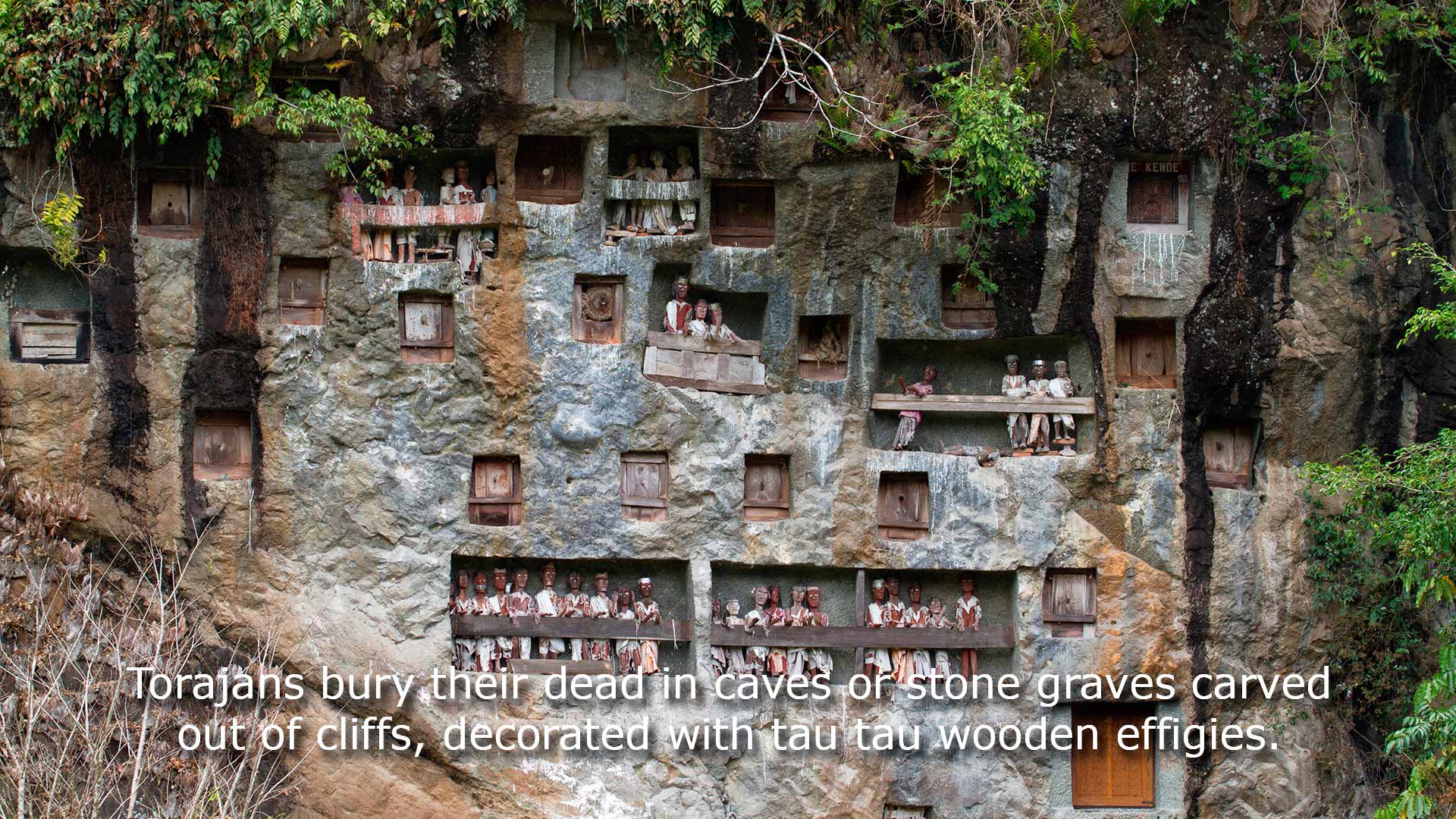 Arrive Makassar this morning, we then proceed to Kampung Berua, Salenrang Distric, a village where Rammang Rammang cave is situated. We may need app 2 hrs from downtown. Rammang Rammang in the local language means cloud, as the hilly rock formation usually covered by thick cloud in the morning. It is a kind of nature museum, which consist of approx. 89 natural caves, which 3 caves among them bear some prehistoric paintings. According to the scientific study, the paintings in the cave are dating back to some 39,000 years ago. It is believed that these caves were dwelling for early humans living in South Sulawesi. Late in the afternoon, we return back to Makassar.

Overnight: Imperial Aryaduta Hotel, Makassar (D)
Day 02: Makassar/Sengkang (Drive)
We proceed to Sengkang in the morning, passing Cimba Village, a small village with nice view over the towering hills of South Sulawesi. Arrival in Sengkang early afternoon, where we will be visiting a local silk weaving shop then take a boat ride on Tempe lake to see Wajo fisherman floating houses, freshwater fish ponds.

Overnight: BBC Sengkang Hotel (1 night) (B, L, D)
Day 03: Sengkang/Rantepao (Drive)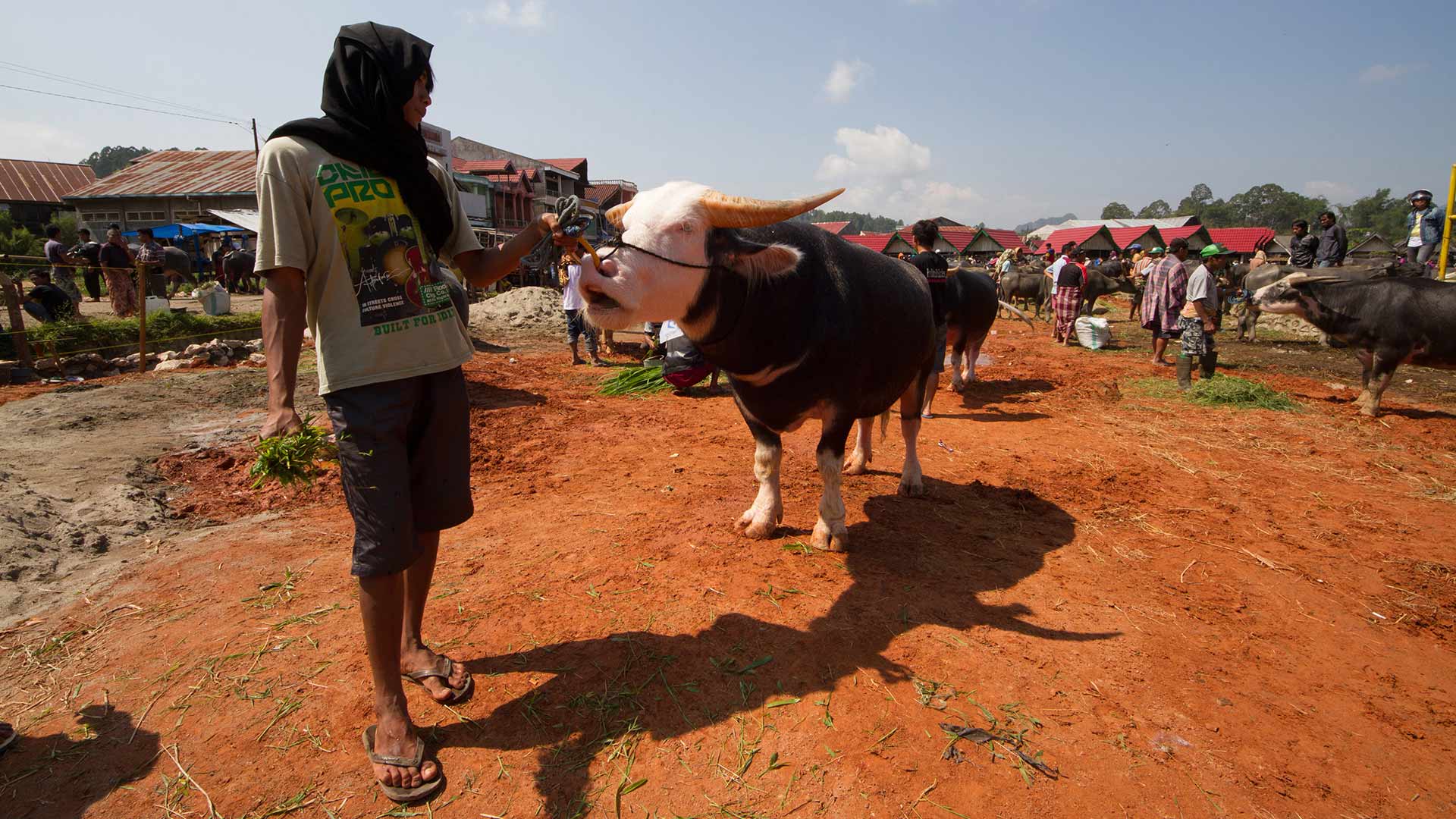 This morning we head for Rantepao with en-route stop at Soppeng to observe the huge "bat" tree. Early afternoon arrival in Rantepao, we visit Londa Village, to see its natural's cave graves before checking our hotel.

Overnight: Toraja Heritage Hotel, Rantepao (3 nights) (B, L, D)
Day 04: Rantepao
Another full day tour visiting the most beautiful village with buffalo horns decorated in front of their houses at Palawa. Next stop is the traditional cotton-weaving village at Sa'dan, the ancient megalithic stone at Bori and then proceed to Mt. Sesean to view the large rice-field terraces at Batutumonga. Afternoon we continue to visit the boulder grave at Lokomata then take a nice nature-walk from Pana through the rice-field and villages down to Tikala. We are then driven back to our hotel. (B, L, D)
Day 05: Rantepao
This morning we visit Lemo Village, a village with cliff graveyard, then to Kambira Village, baby graves placed in one big tree. This way of tombs making is the only one in the archipelago, the Torajan do not bury their corps on earth, but on the stone hole, cave or alike. Before the dead body being placed in such place, it has to be put in the Tongkonan (the clan house) as they believe that, the deceased would not leave them as long as the body is still at home. Then proceed to the cave at Tampang Allo, where   many local notables are buried.    Continue to Suaya Village, where the royal family tombs are located. Our next destination will be Sangalla, where local traditional handicrafts can be purchased. (B, L, D)
Day 06: Rantepao/Makassar (Drive)/Jayapura (Flight)
We drive back to Makassar via a different route via Parepare, a small Bugis Town with some typical Bugis clan houses, which is built on stilt. Lunch at a local restaurant in Parepare.   We will be spending approx. 9 hours before reach Makassar. Dinner at a local restaurant, before being dropped of at the airport for an early morning flight to Jayapura. (B, L, D)
Day 07: Jayapura/Wamena (Flight)
Early morning arrival in Jayapura, capital of Papua on the island of New Guinea. From here we connect with our flight to Wamena, home of the Dani tribe. Upon arrival at Wamena, we are transferred to our hotel for rest. Late afternoon, we take a tour of Wamena, a small town lost in the wilderness of the remote region. The highlight of this tour is definitely the local market where everything from organically grown veggies to live pigs, are sold. One sees the Dani people in traditional attire covering a very small part of the body to fully clothed vendors and shoppers.

Overnight: Baliem Pilamo Hotel (3 nights) (L, D)
Day 08: Kurima/South Baliem
Depart for Sogokmo where we enjoy an easy trek through the fields. We see fields with sweet potatoes and enjoy the gorgeous surroundings. As we go further inland to Kurima, we encounter the tribes and get to know about their culture, lifestyle and values. The tribal people in their traditional attire are always welcoming visitors with a friendly smile and are as anxious to know of us as we are of them. After a picnic lunch, we trek back to Sogokmo where we are driven back to our hotel. (B, BL, D)

Day 09: Wamena/Pig Feast At Obia/Wamena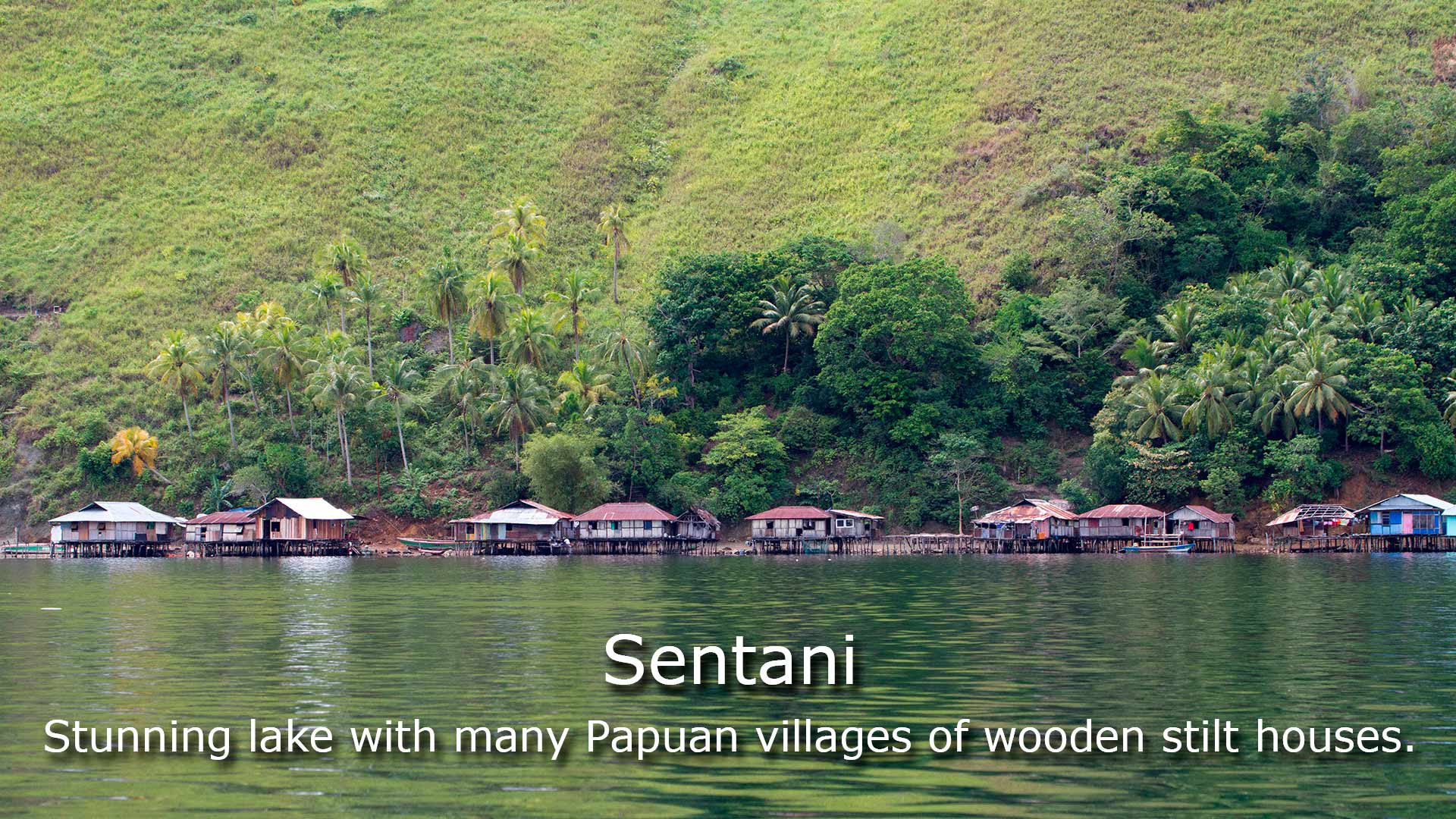 This morning we head for Obia Village, which is one of the Dani villages and has preserved their old way of life, penis gourd, grass skirt, and round-shaped house (honai). Here, we are treated to a pig feast and war dance. These 2 attractions allow us to get an insight of the prehistoric age culture. In the past, any kind of problem like possession of women, property, etc. could erupt into a big war between tribes and would only be settled by one party getting defeated. Today, all adult men come to the battlefield with their body ornaments.   After the war ends, they kill a pig and feast together. After the festive war we return to Wamena. (B, L, D)
Day 10: Wamena/Jayapura (Flight)
Take a return flight back to Jayapura, where we will have a tour that includes Mac Arthur World War II monument and Sentani Lake. First, we visit the monument then ride a small motorized wooden boat to cross the lake. There are 2 villages we will be visiting.  The first one is the village of Ayapo and the second one is Asei village. There are families living on the stilt houses, most of them are fishermen.  After a lunch break at the restaurant on the lake, while enjoying the peaceful surrounding area, we proceed to visit Cendrawasih Museum and Hamadi art market.

Overnight: Aston Jayapura Hotel (1 night) (B, L)
Day 11: Jayapura/Bali (Flight)/Sanur
Today we are transferred for our flight to Denpasar. Upon arrival, we will be met and driven to our hotel. The rest of the day is free at leisure.

Overnight: Prama Sanur (1 night) (B)
Day 12: Depart Bali
As all good and exciting things come to an end, we bid farewell to Indonesia's remote cultures of the Toraja and Dani people as we are transferred to the Denpasar airport for our departure flight. (B)
B=Breakfast, L=Lunch, D=Dinner