Day 01: Arrive Victoria Falls (ZIMBABWE)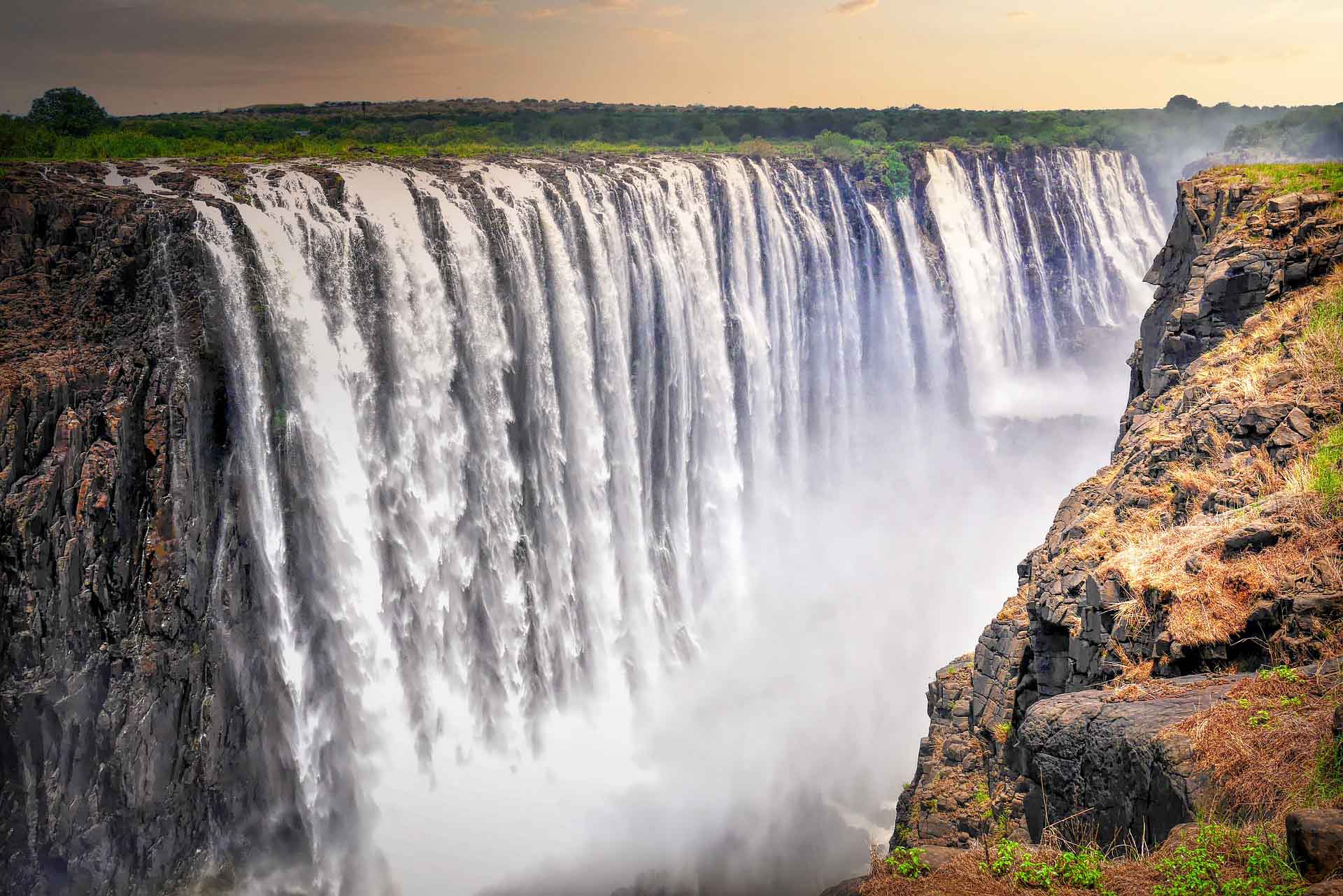 We start our exciting exploration of Botswana and Zimbabwe's highlights at the unequalled Victoria Falls. Upon arrival, balance of the day is free to relax or enjoy one of the many optional activities available in the area. Or another option is to arrive a day earlier and enjoy a helicopter ride over the majestic falls, take a dinner cruise, explore traditional villages and much more. Contact Bestway Tours & Safaris to pre-book (recommended). In the evening, we will meet our attentive guide and the rest of our group at the lodge at 18h00 for our pre-departure meeting.

Overnight: Shearwater Explorers Village, Victoria Falls (1 night)
(Rooms with en suite bathrooms, swimming pool, bar & restaurant)

Day 02: Victoria Falls/Chobe National Park (Drive) (BOTSWANA)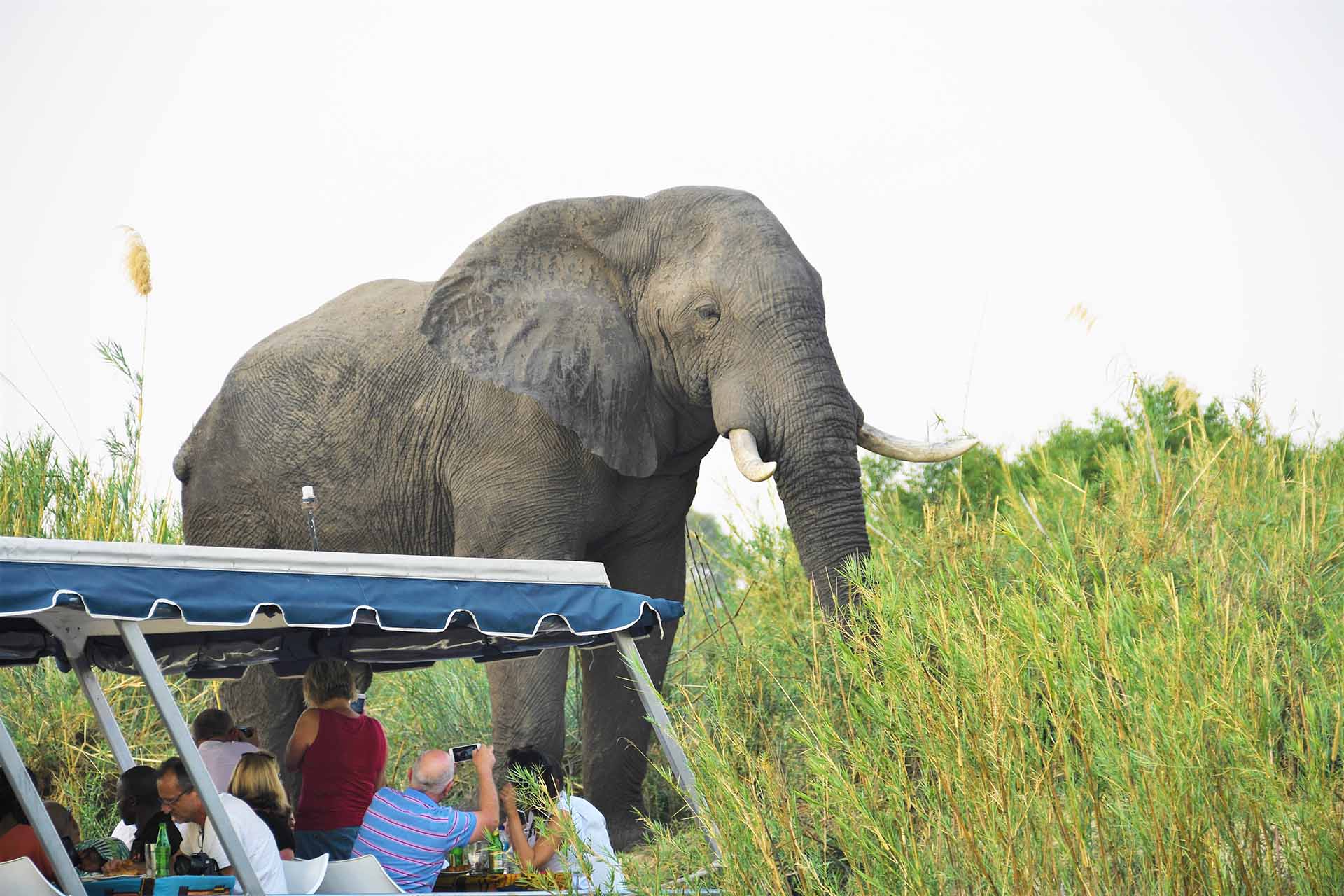 An exciting day ahead as we tour thundering Victoria Falls* after breakfast. Known by the local Kololo tribe as Mosi oa Tunya, "the smoke that thunders", Victoria Falls is the largest waterfall in the world and a UNESCO World Heritage Site. It measures 1,708 meters wide and 108 meters high, making for one of the most wondrous sites on earth. Next take a short journey across the border to Kasane in Botswana, the gateway to Chobe National Park. The second largest national park in Botswana, Chobe has the largest concentration of elephant found in Africa. The afternoon is free to relax by the pool or enjoy optional activities, such as a game drive into the park.

Overnight: Chobe Safari Lodge, Chobe National Park (2 nights) (B)
(Rooms with en suite bathrooms, swimming pool, bar & restaurant)

Day 03: Chobe National Park
We start our morning with a spectacular game drive through Chobe National Park, enjoying the chance to see lion, leopard, buffalo, impala, zebra, wild dog and, of course, many elephant. Chobe is also home to more than 450 species of bird. After returning to our lodge for a late breakfast, we relax until our afternoon boat cruise. At around 15h00, we hop on our comfortable safari boat and set off down the Chobe River, enjoying close views of elephant, hippo, crocodile and a large variety of birds. (B)

Day 04: Chobe National Park/Hwange National Park (Drive) (ZIMBABWE)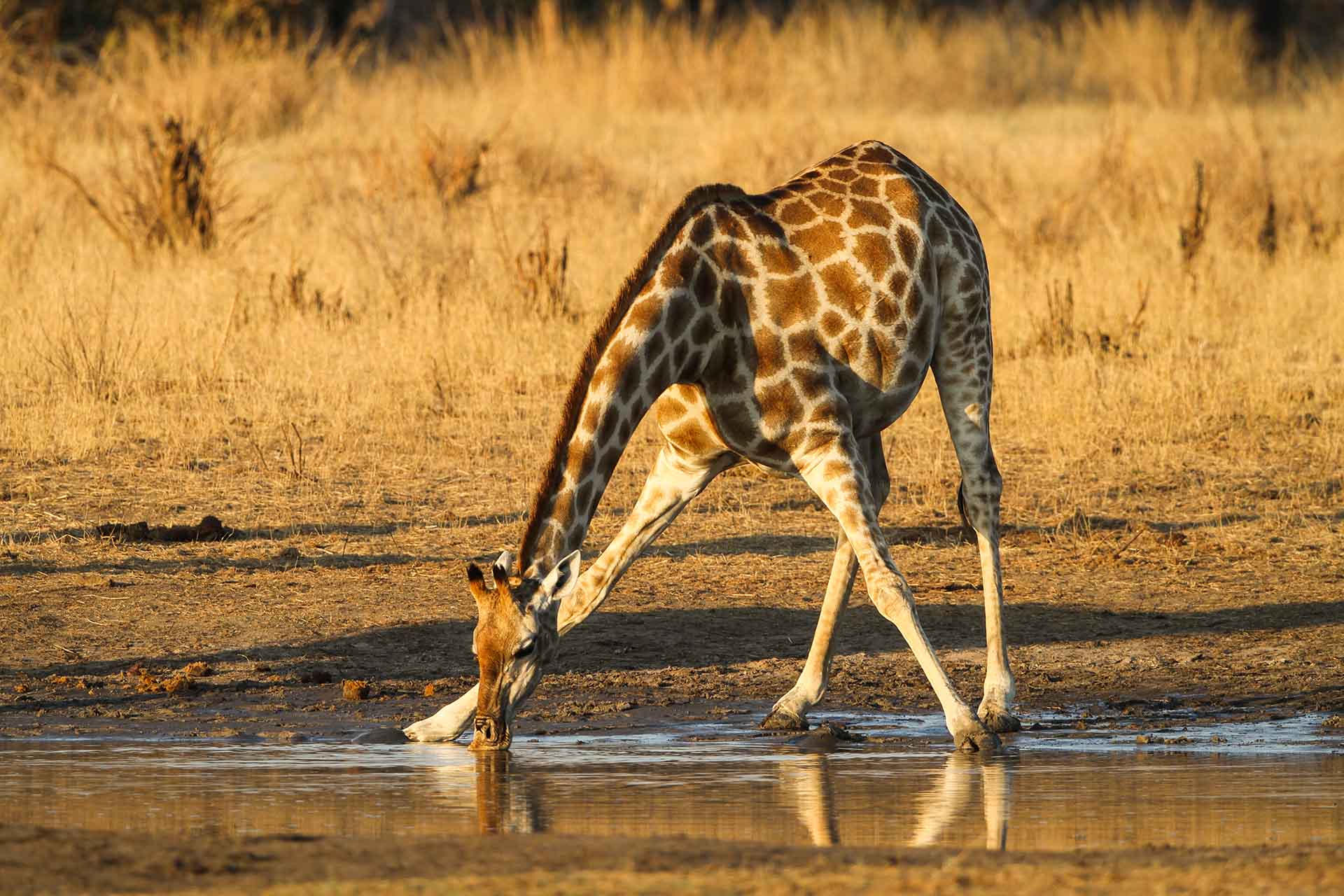 We cross the border back into Zimbabwe on the scenic drive to our lodge, situated in a private concession near Hwange National Park. Upon arrival, we visit the fascinating Painted Dog Conservation Centre. This unique facility works to preserve Africa's most endangered species, the wild dog. We will have the chance to learn about these incredible animals and perhaps even see some up close at the sanctuary. If time allows, we can partake in an optional game drive in the concession during the afternoon.

Overnight: Elephant's Eye, Hwange National Park (2 nights) (B, L, D)
(Chalets with en suite bathrooms, swimming pool & bar area)

Day 05: Hwange National Park
Our entire day is spent exploring magnificent Hwange National Park on a game drive. Hwange is one of Africa's finest havens for wildlife. Spot great herds of elephant, buffalo and zebra, as well as a very large concentration of giraffe. The park also offers the opportunity to see many predators and endangered species. (B, L, D)

Day 06: Hwange National Park/Lake Kariba (Drive) (ZIMBABWE)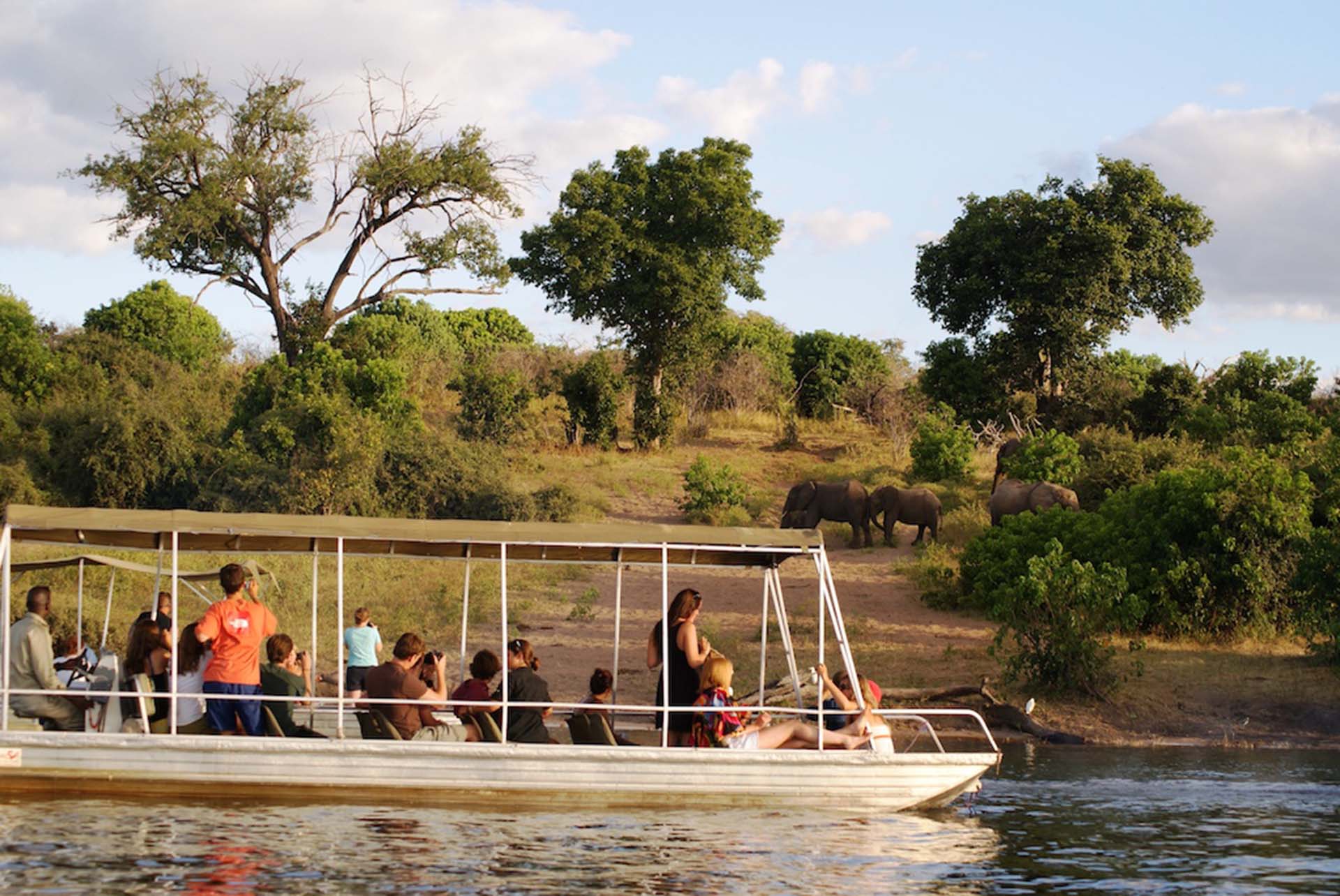 Today we head to Binga, located on the south eastern shore of Lake Kariba. Here we board a luxury houseboat for a relaxing two-night trip on the water. Surrounded by stunning sun-baked African hills, Lake Kariba is a photographer's dream. This manmade inland sea supports enormous reserves of game, some of which we will see from our boat. Our breathtaking voyage takes us to the Sengwe River for afternoon wildlife activities and sunset. Here we spot an abundance of bird and animal life, which could include elephant, crocodile, hippo and the iconic fish eagle. We then take in a breathtaking African sunset, followed by drinks and dinner on board our vessel.

Overnight: Sovereign Houseboat, Lake Kariba (2 nights) (B, D)
(Cabins with en suite bathrooms, plunge pool & dining room area)

Day 07: Lake Kariba
Set out early for an exciting morning of fishing, guided walks or game viewing, depending on our preference. When we return to the boat, brunch will be served as we cruise to Elephant Bay. Here we moor at an island with a beautiful sandy beach. Watch the sunset over the lake, relaxing around a campfire and enjoying a beach barbecue under the starry sky. (B, L, D)
Day 08: Lake Kariba/Matobo Hills (Drive)
A fitting end to our houseboat experience with morning game viewing activities on Lake Kariba. Afterwards we cruise back to Binga. After disembarking, we travel south to the incredible Matobo Hills*, an area of exquisite beauty steeped in tribal history and dramatic rock landscapes. This unforgettable World Heritage Site is home to white and black rhinoceros, both incredibly rare, as well as sable antelope and the world's densest population of leopard. Bird life is prolific and includes the highest concentration of black eagles in the world. The traditional home of the San (Bushman) people, this area boasts a legacy of rock art that dates back 13,000 years. The earliest drawings were left by early Stone Age hunter gatherer-societies.

Overnight: Shashani Matobo Hills Lodge, Matobo Hills (2 nights) (B, L, D)
(Rooms with en suite bathrooms, restaurant, bar & swimming pool)

Day 09: Matobo Hills
Spend the day exploring the national park. Our morning starts tracking rhino spoor by vehicle and on foot, perhaps seeing these endangered creatures. In the afternoon, we further explore the scenery and wildlife of the park on game drives. This region is not only where the Ndebele people buried their great king, Mzilikazi, but also where Cecil John Rhodes is laid to rest. We will end the day with a visit to his gravesite. Botswana was previously called Rhodesia – named after Cecil Rhodes. (B, L, D)

Day 10: Matobo Hills/Nata (Drive) (BOTSWANA)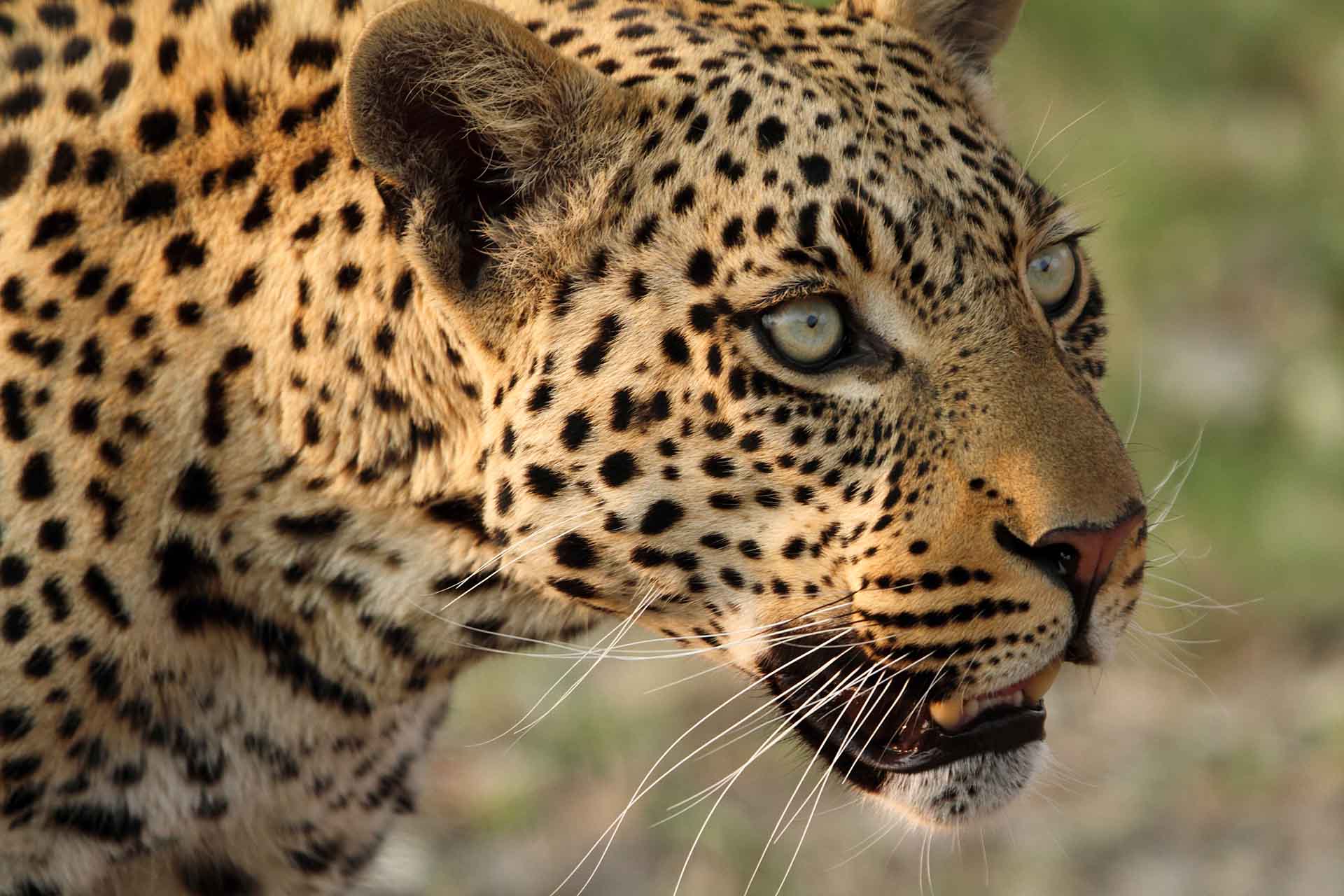 Leave Matobo Hills and journey through the rolling savannas of southern Matebeleland on our way to Botswana. In the afternoon, we enjoy an exciting visit of the renowned Nata Bird Sanctuary. Here we have the opportunity to take in the magnificent view over the Sowa pan, which is part of the Greater Makgadikgadi Pans. (Please note that a visit to the pans is subject to road conditions and water levels, as well as time constraints). We arrive at our lodge in the late afternoon.

Overnight: Nata Lodge, Nata (1 night) (B, L, D)
Day 11: Nata/Makgadikgadi Pans (Drive)
A very early morning departure brings us to our next destination, near Gweta, where we embark on an expedition to Ntwetwe Pan. Here we encounter some of Botswana's most distinctive landscapes and extraordinary creatures. Ntwetwe Pan is one of the two major pans that makes up the Makgadikgadi Pans, and is among the largest saltpans in the world. It is famous for its extraordinary lunar landscapes, particularly the rocky outcrops, dunes, islets and channels found along its western shore. We explore the area in search of uniquely adapted desert species such as bat-eared fox, springbuck, kori bustard and one of the Kalahari's most fascinating inhabitants, the meerkat. Due to an ongoing habituation program, it is possible to get very up close and personal with these unique groups of creatures. We will be able to see how they interact with each other and their environment. Following lunch, we have the opportunity to explore a nearby village and experience modern African village culture. Learn about the history and traditions of the Batswana people from a local guide, whose knowledge is inherited from their forefathers. Visit the local primary school, 'Sekolo', with its outdoor classes, and meet the friendly children. Then visit the Kgotla, a traditional court that governs the village, and get a glimpse of rural Botswana life. In the late afternoon, we take a stroll with our guide through an impressive baobab grove as he explains the unique biology and ecology of the baobabs, which are in fact not trees but the largest succulents in the world.

Overnight: Planet Baobab, Makgadikgadi Pans (B, L, D)
(Bakalanga huts with en suite bathrooms, swimming pool & bar)

Day 12: Makgadikgadi Pans/Maun (Drive)
Today we travel to Maun, a bustling safari town which serves as the gateway to the Okavango Delta. The afternoon is ours to spend at leisure, either relaxing by the pool or enjoying one of Maun's many optional activities. One of the most popular and not-to-miss choices is a scenic flight over the delta. Please contact Bestway Tours & Safaris to pre-book.

Overnight: Thamalakane River Lodge, Maun (1 night) (B)
(Chalets with en suite bathrooms, swimming pool, bar & restaurant)

Day 13: Maun/Okavango Delta/Greater Moremi (Drive)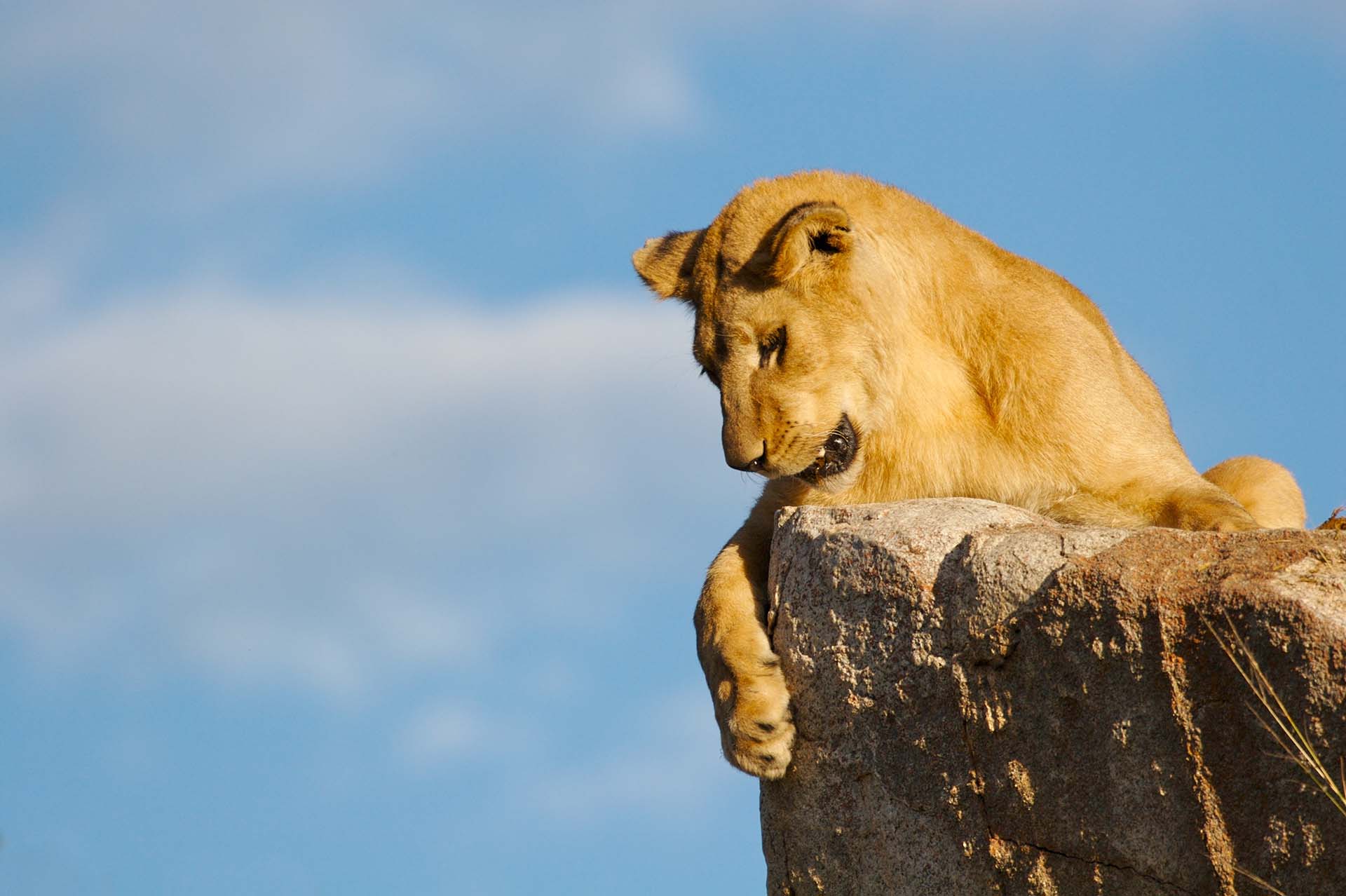 After breakfast, we take a short drive to the mokoro station. From here, we float in traditional dug-out canoes through the thick vegetation of the Okavango Delta, discovering a variety of birds and wildlife. Unlike other deltas, the Okavango Delta* flows into the Kalahari Desert without ever reaching the coast. This highlight of Botswana safari packages is a World Heritage Site with an unprecedented concentration of game life. After this spectacular excursion and lunch, we make our way to our camp, which is situated in a private concession in the Greater Moremi area. After settling in to our camp, enjoy dinner and embark on a riveting night game drive in the concession - a fantastic opportunity to spot nocturnal animals that are more difficult to encounter during the day.
Overnight: Mankwe Tented Retreat, Greater Moremi (2 nights) (B, L, D)
(Chalets with en-suite bathrooms, swimming pool, bar & restaurant)

Day 14: Greater Moremi/Moremi Game Reserve/Greater Moremi (Drive)
Today we head into the famous Moremi Game Reserve for a full day. At the heart of the Okavango, Moremi is known as one of the most beautiful and varied reserves in Africa. We will have the chance to spot elephant, giraffe, buffalo, hippo, leopard, wildebeest, hyena, lion, cheetah, springbok, black and white rhino, the endangered wild dog and many, many more species. (B, L, D)
Day 15: Greater Moremi/Depart Maun
Our exciting African safari comes to an end today after breakfast. We will be transferred to the airport in time for our departure. A great opportunity here to extend our adventure with one of Bestway's African safari trips to South Africa, East Africa or beyond. (B)
B=Breakfast, L=Lunch, D=Dinner