Day 01: Arrive Nairobi
Karibu! We are warmly received in Africa's most well known capital – Nairobi. The Kiswahili language here is often easily understood as many people mix in English words, in fact more people in Kenya speak English than in any other African country.

Overnight: Hotel Inter-Cointinental, Nairobi (1 night)
Day 02: Nairobi/Aberdare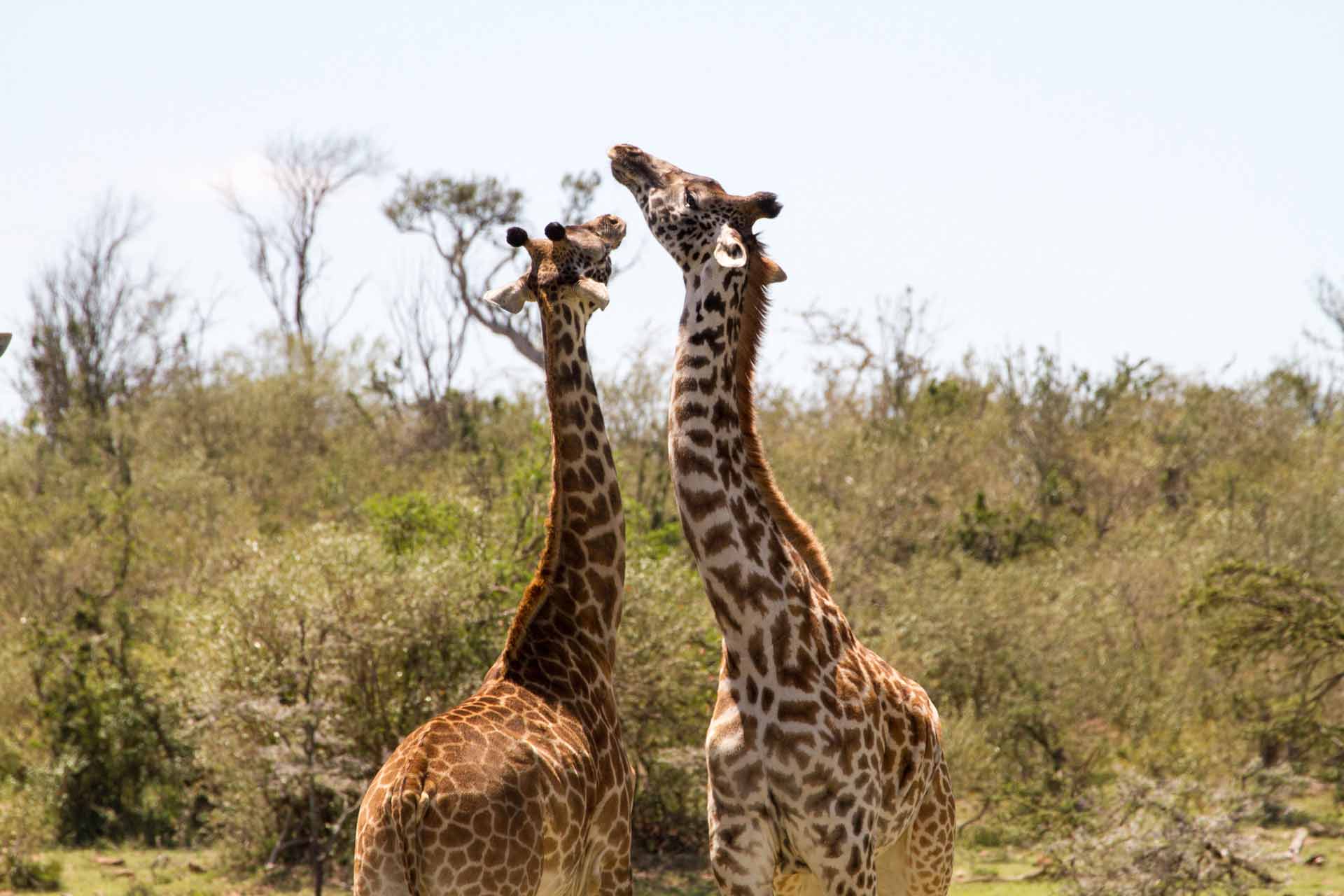 After breakfast, we start of our African safari and head north into the well-watered, fertile area where members of the Kikuyu tribe grow corn, bananas, pineapples, coffee, and tea. Continue for lunch at the Aberdare Country Club near Nyeri. After lunch pack an overnight bag and transfer to your tree hotel. Your game-watching career starts in the Aberdare National Park at a tree hotel overlooking a flood-lit water hole and salt lick high up on the densely wooded slopes of the mountain. While away the after-dinner hours identifying creatures of the wild as they gingerly step out of the forest.

Overnight: The Ark (1 night) (B, L, D)
Day 03: Treehotel/Lake Nakuru (drive)
We start with a picturesque drive to the exotic Lake Nakuru National Park famous for the flamingos and other birds that feed in the alkaline water. Other game found in this park are black and white rhino, buffalo, leopard, lion, Rothschild's Giraffe, white and black Colobus monkey, eland, steinbok, impala, Chandlers Reedbuck, dik dik, whilst rock hyrax, klipspringer, hippo and clawless otter. Afternoon, we have our first of many interesting game safaris.

Overnight: Lake Nakuru Lodge (1 night) (B, L, D)

Day 04: Lake Nakuru/Masai Mara (drive)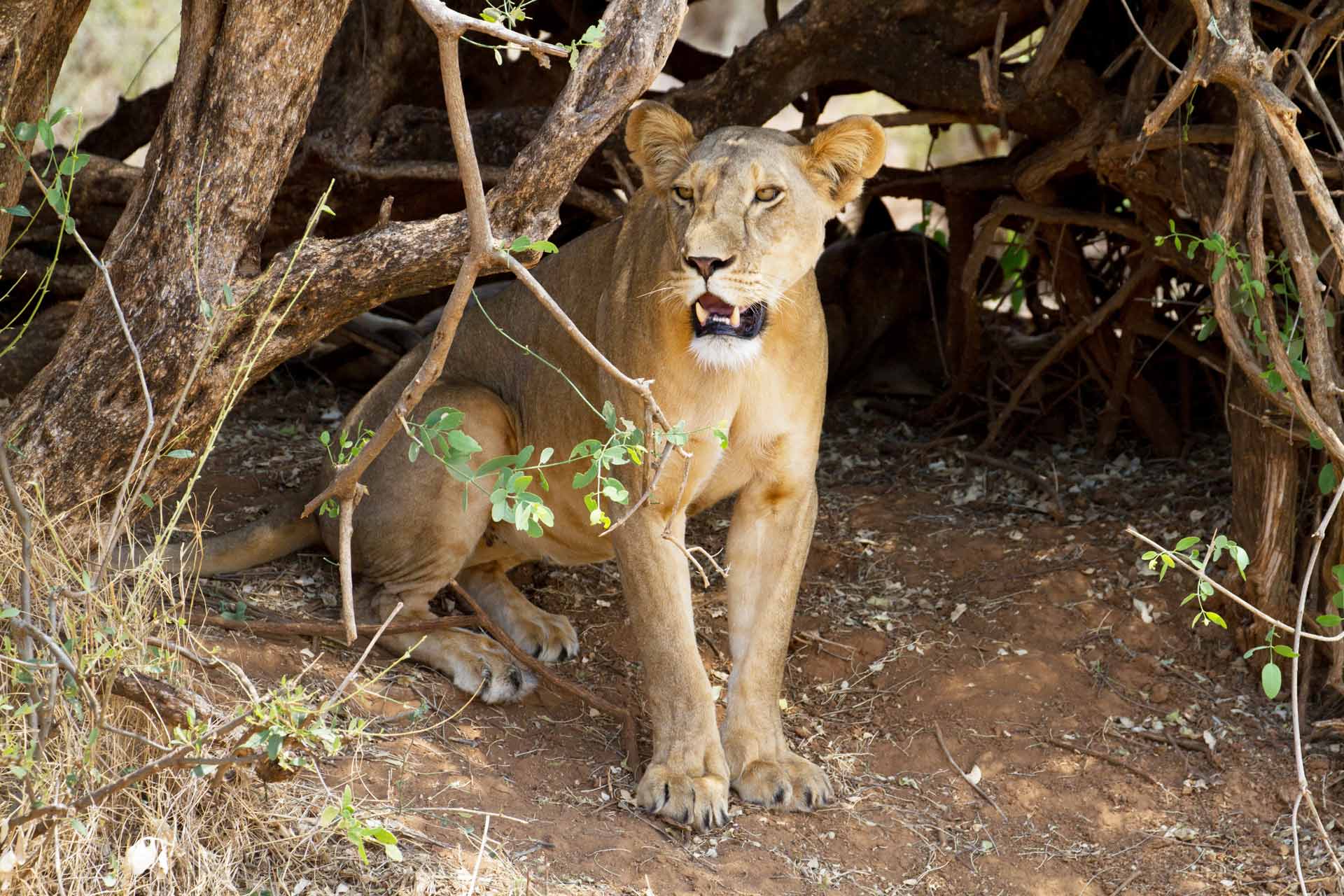 Traversing The Great Rift Valley, we ascend its western rim into Masai land. Redclad with spear, Masai warriors tend their herds of cattle among the wildlife, admirably unmoved by the presence of large predators. Afternoon's game drive in search of even more wildlife. Masai Mara is probably the most well known safari parks in the world.

Overnight: Mara Sopa Lodge (2 nights) (B, L, D)
Day 05: Masai Mara
Morning and afternoon game drives in this spectacular game reserve, all with superb photographic opportunities. The most spectacular feature is the annual migration of wildebeest, zebra and gazelle from the plains of Serengeti that cross the Tanzanian border and rivers to reach the Mara's grasslands from late June, tracked by predators: lion, leopard, cheetah, hyena and circled by vultures as the journey unfolds. Apart from the seasonal migration, game viewing is excellent year round. Game includes: elephant, Black Rhino, buffalo, wildebeest, Burchell's zebra, hartebeest, various antelope and gazelle, lion, leopard, giraffe, elephant cheetah, hippo, crocodile and much more. (B, L, D)
Day 06: Masai Mara/Lake Naivasha (drive)
Still in the Great Rift Valley, our next destination is the enchanting Lake Naivasha - the highest and purest of the Great Rift Valley lakes. En route we stop at curios shop where you will find wood carvings that Kenya is famous for.

Overnight: Great Rift Valley Lodge (1 night) (B, L, D)

Day 07: Lake Naivasha/Amboseli (drive)
Today we drive via Nairobi to Amboseli National Park situated at the foothills of the Majestic Mount Kilimanjaro - the highest mountain in Africa. Once again, this will be a day to experience Kenyan rural life before we reach Amboseli. Lunch at the lodge followed by an afternoon game drive.

Overnight: Ol Tukai Lodge (1 night) (B, L, D)
Day 08: Amboseli/Tsavo West (drive)
Early morning, game drive to view wildlife against the backdrop of Mt Kilimanjaro. The park offers a wide variety of wildlife but the principal attraction is its vast herds of elephants. The bull elephants here have some of the largest tusks in Kenya. Other games include zebra, wildebeest, giraffe, impala, leopard, caracal and several species of cats. The park boasts a rich bird life such as ibis, egret, avocet, common and saddle-billed stork, secretary bird, heron, vultures, ducks, and geese. After breakfast, we continue to Tsavo West to arrive in time for lunch. Afternoon is our game viewing in this vast area in search of wildlife.

Overnight: Lion Bluff Lodge(1 night) (B, L, D)

Day 09: Tsavo/Nairobi/Departure
As our game portion comes to an end, we will be forever counting the different species of animals we will have seen as we drive to Nairobi. Dinner at the world famous Carnivore Restaurant after which we are transferred to the airport for our departure flight. Ideal opportunity to combine this safari with Zanzibar island stay. (B, D)

B=Breakfast, L=Lunch, D=Dinner