Day 01: Arrive Victoria Falls (ZAMBIA/ZIMBABWE)
Welcome to the charming town of Victoria Falls, home to the largest curtain of falling water in the world! After we arrive at the airport, we are met and transferred to our hotel. Victoria Falls straddles the countries of Zimbabwe and Zambia. For this tour, you may arrive either on the Zimbabwe side at Victoria Falls Airport (airport code VFA) or on the Zambian side at Harry Mwanga Nkumbula International Airport (airport code LVI), located in the town of Livingstone approximately 40 kilometers away from Victoria Falls.
Overnight: The Kingdom, Victoria Falls (3 nights)
This safari can also start in Nairobi and end at the Victoria Falls - Please ask for details.
Day 02: Victoria Falls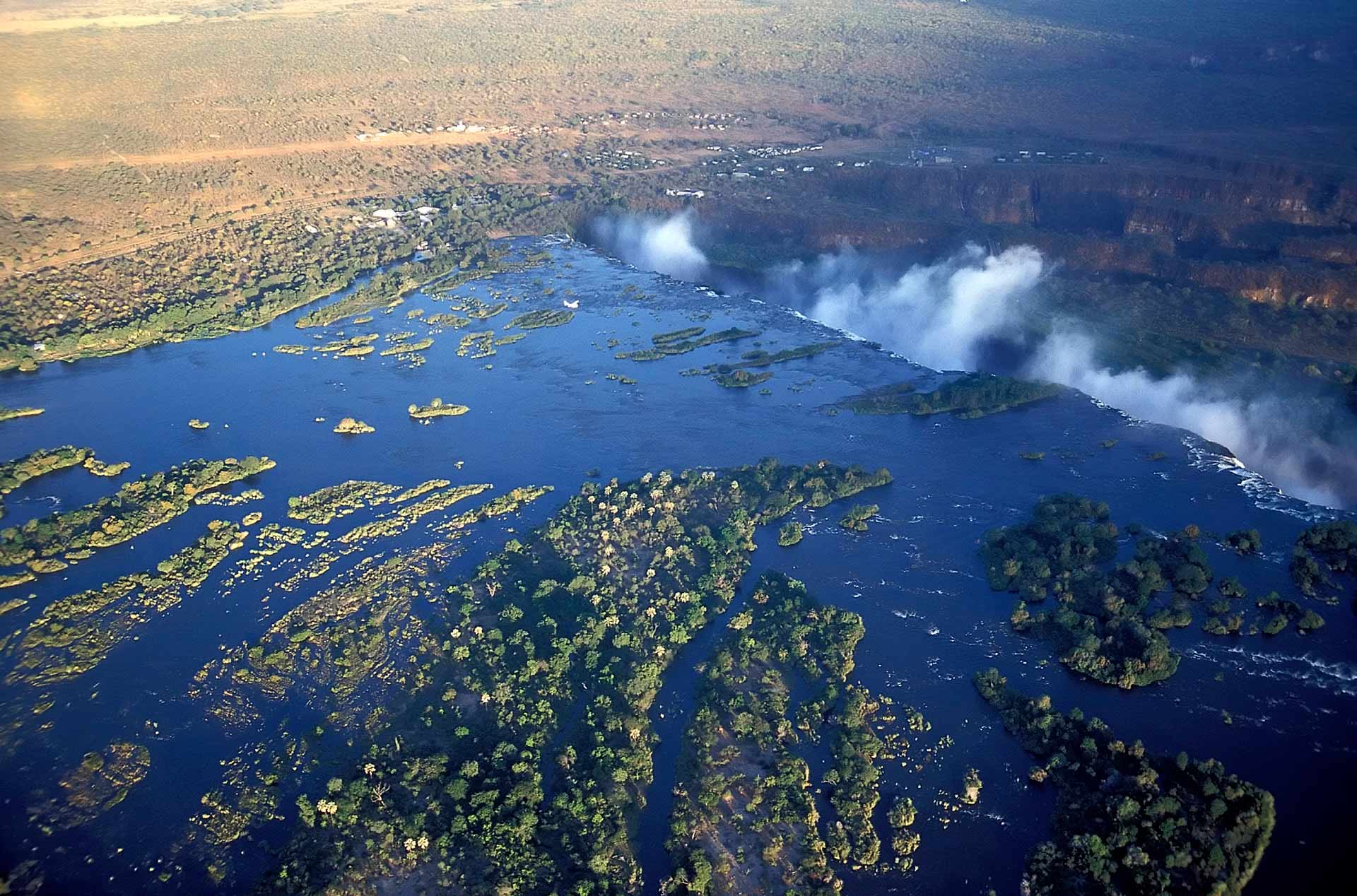 After breakfast, our exploration starts with a walking tour to experience legendary Victoria Falls at close range. The mist rising from the water and the sound as it crashes over a chasm 1700 meters wide gave this destination its local name of Mosi-oa-Tunya, "the smoke that thunders". Our tour explores the Falls from both the Zambian and Zimbabwean sides, ensuring fantastic views from all angles as we are guided through the rainforest and natural parks on each bank of the mighty Zambezi. Throughout our tour, we will learn about the stories of this mythical wonder of the natural world. Ponchos and waterproof coverings for all electronics are advised!
Afternoon, we will embark on a must-do African activity—a sunset cruise! Watch the sun slowly sink over Africa's mighty Zambezi River from the luxurious decks our boat. We'll enjoy beautiful views of the river and its islands too. There is game viewing aplenty as wildlife gathers on the riverbanks to quench their thirst. On this cruise, you can expect  superlative service and a range of canapés and beverages. (B, Sn)

Day 03: Victoria Falls
Day free to enjoy some of the many optional activities Victoria Falls has to offer. Perhaps you'd like to partake in one of the most sought after activities in this area, a helicopter ride over the majestic falls, or enjoy a trip to Livinstone Island and Devil's Pool, right on the edge of the falls! The options abound – contact Bestway for a full list, details and suggestions. (B)
Day 04: Victoria Falls/Nairobi (Flight) (KENYA)
After a leisurely breakfast at our hotel, we have the day free until our departure transfer for our flight to Nairobi. Hotel check out is by 11:00 AM. Upon arrival in Kenya's capital, Nairobi, we are warmly received and transferred to our hotel. The Kiswahili language here is often easily understood as many people mix the vernacular with English words. Balance of the day is free to start exploring Kenya's cosmopolitan heart.

Overnight: Sarova Panafric Hotel/Eka Hotel, Nairobi (1 night) (B)
Day 05: Nairobi/Amboseli (Drive)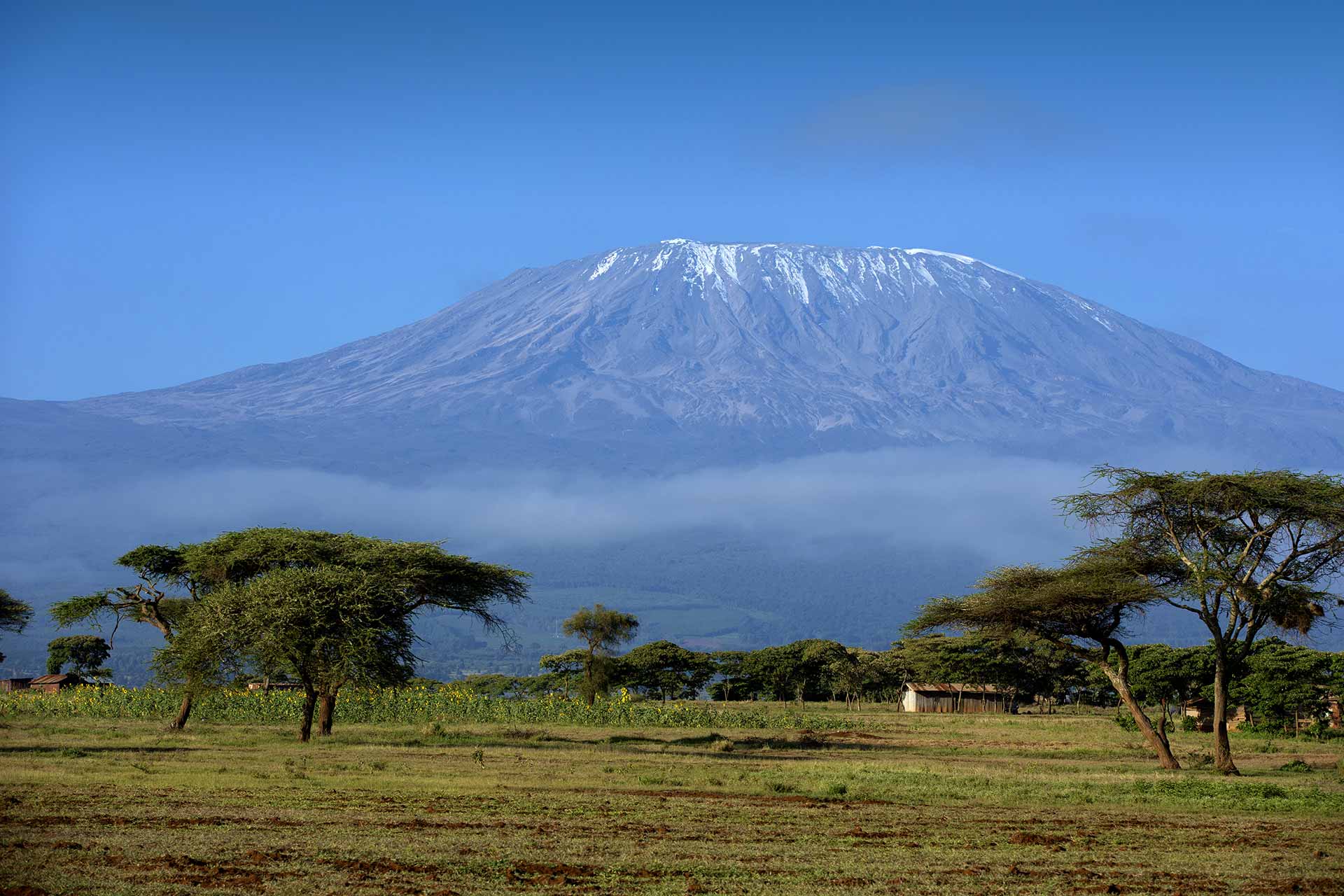 Our day begins with an exploration of vibrant Nairobi. Witness the grand Parliament House, then dive into Kenya's rich heritage at Nairobi National Museum. Next, get up close with endangered Rothschild's giraffes at the Giraffe Centre, and experience the Karen Blixen Museum, celebrating the famous author of Out of Africa.
After a hot lunch, our safari adventure begins as we travel to Amboseli National Park, a photographer's paradise. Amboseli is famous for it's stunning views of Mount Kilimanjaro, the world's tallest stand-alone mountain. On clear days, we have the chance to snap photos of Amboseli's vast herds of elephants against the majestic backdrop of Africa's tallest peak. During our afternoon game drive, our expert guides leads us to the best spots for wildlife sightings before we savour one of Kenya's famously beautiful sunsets.

Overnight: Amboseli Serena Lodge, Amboseli (2 nights) (B, L, D)
Day 06: Amboseli
Enjoy morning and afternoon game drives exploring one of Kenya's most scenic national parks. Sightings of scores of big-tusk elephants are almost guaranteed, but we'll also have the chance to spot wildebeest, zebra, lion, cheetah, hyena and some of the park's more than 370 species of bird. What's more, along with Masai Mara and Serengeti, Amboseli offers the opportunity to enjoy a hot air balloon safari with a bird's eye view of the wildlife below (see details in our "Prices & Dates" section).
We also have the option to meet the unique Masai people, a proud warrior tribe who have managed to preserve much of their traditional culture and lifestyle. Visits to the Masai village must be booked in advance – please see our "Prices & Dates" section for more details. (B, L, D)
Day 07: Amboseli/Lake Naivasha (Drive)
A picturesque rural drive takes us to Lake Naivasha, a stunning freshwater lake with shores filled with flower farms, traditional villages and a great range of game life. Giraffes wander among the acacia, buffalo wallow in the swamps and colobus monkeys call from the treetops while the lake's large hippo population sleep the day out in the shallows. Naivasha is also a true haven for bird lovers. Time permitting, take a one-hour optional boat safari to see these majestic creatures in their natural habitats (see details in our "Prices & Dates" section).
Overnight: Lake Naivasha Sopa Lodge/Naivasha Simba Lodge, Naivasha (1 night) (B, L, D)
Day 08: Lake Naivasha /Lake Nakuru (Drive)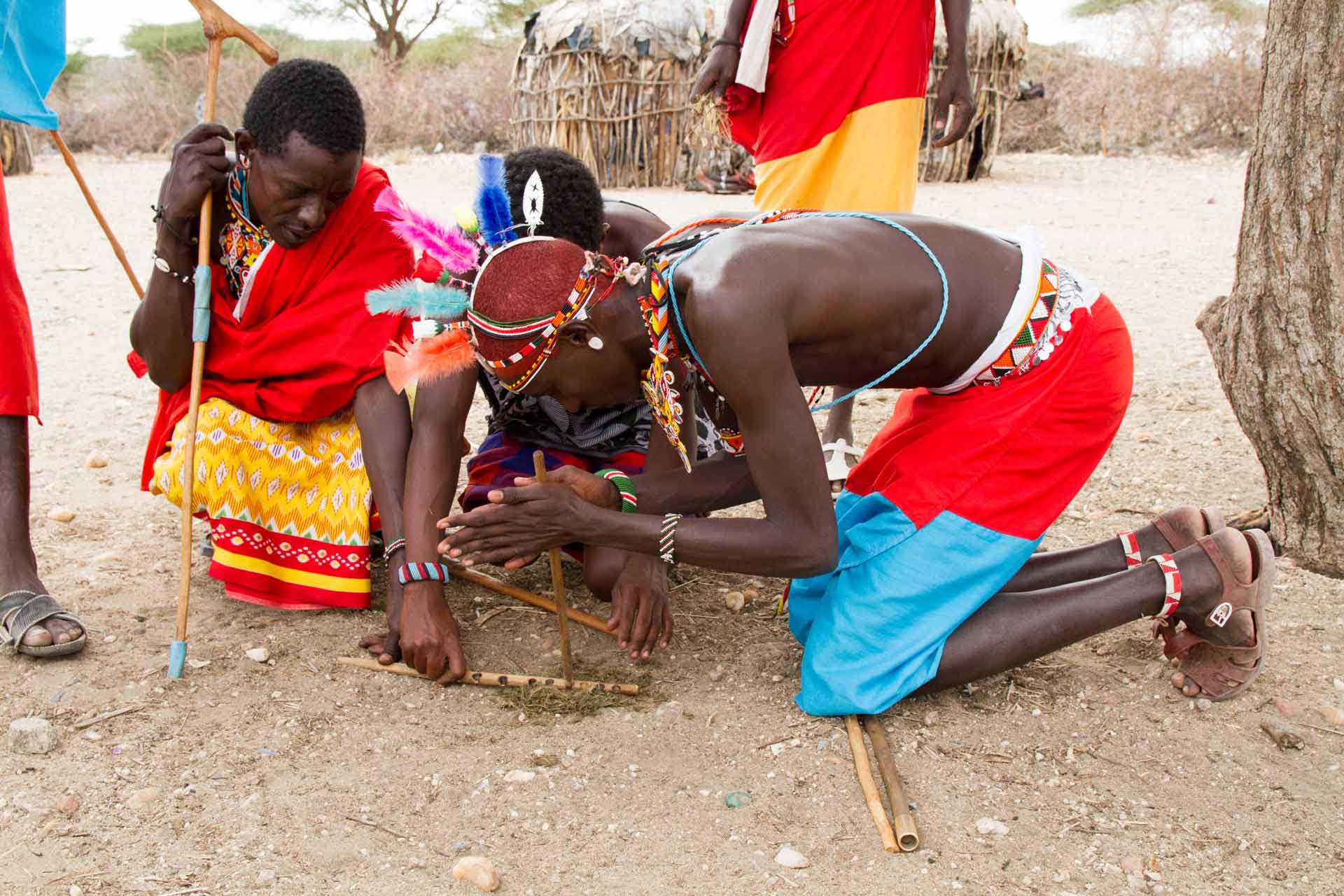 Today, we embark on a full day of adventure, exploring the Great Rift Valley and Lake Nakuru National Park*. The park supports a wide range of ecological diversity, including greater and lesser flamingos, as well as more than 80 species of bird—a highlight for any birdwatcher! The lake is also known for the black and white rhinoceros who call it home. We experience morning and afternoon game drives through this wildlife haven, with a stop for lunch at our lodge in between.
Overnight: Lake Nakuru Sopa Lodge/Sarova Woodland Hotel, Lake Nakuru (1 night) (B, L, D)
Day 09: Lake Nakuru/Masai Mara (Drive)
Today, we journey to the iconic Masai Mara, one of the world's most well-known game reserves. Thousands of animals make their home here, from elephants to giraffes to countless species of antelope. Scores of predators, including lion, cheetah, leopard and hyena, roam the plains, providing ample opportunities for unforgettable encounters. Upon arrival at our lodge, we will be treated to a hot lunch before embarking on our first game drive at the Mara through this unforgettable wildlife haven.

Overnight: Mara Serena Lodge/Ashnil Lodge, Masai Mara (2 nights) (B, L, D)

Day 10: Masai Mara
An adventurous day ahead as we enjoy morning and afternoon game drives in the spectacular Masai Mara Game Reserve. Blessed with a permanent water supply, Masai Mara has a year-round population of diverse and abundant game. All of the Big Five animals – elephant, buffalo, lion, leopard and rhino – are quite common on this scenic grassland, as well as cheetah, hippo, zebra and giraffe (rounding out the Big Nine!). Additionally, the Mara is yet another perfect place to experience a balloon safari. During this unforgettable hour-long ride we take in the beautiful birds-eye view of the vast Mara, followed by a delightful champagne breakfast at the centre of the park. Because of the popularity of balloon safaris, it is highly advisable to book well in advance. Let Bestway Tours & Safaris know at the time you book the tour, so that your spot can be secured. After our two extraordinary game drives at the Mara, we drive back to our lodge in time to freshen up for a sumptous dinner. (B, L, D)
Day 11: Masai Mara/Lake Victoria (Drive) (TANZANIA)
We embark on a scenic drive from Masai Mara to Tanzania's Lake Victoria, Africa's largest lake. We first make our way to the Isebania border, where we cross into Tanzania. Here, it's time to say goodbye to our Kenyan safari guide and meet our equally experienced guide for Tanzania. We also switch transport to a Tanzanian-registered vehicle. We then proceed to the Speke Bay area of Lake Victoria. About the size of the counry of Ireland and best known as being the source of the Nile River, Lake Victoria offers a tranquil combination of lakeside charm and traditional villages. Balance of the day is free to enjoy beautiful views of the lake, or take in local village life, complete with fishing boats, children playing and bustling local markets.

Overnight: Serenity Eco Resort/Speke Bay Lodge, Lake Victoria (1 night) (B, L, D)

Day 12: Lake Victoria/Serengeti (Drive)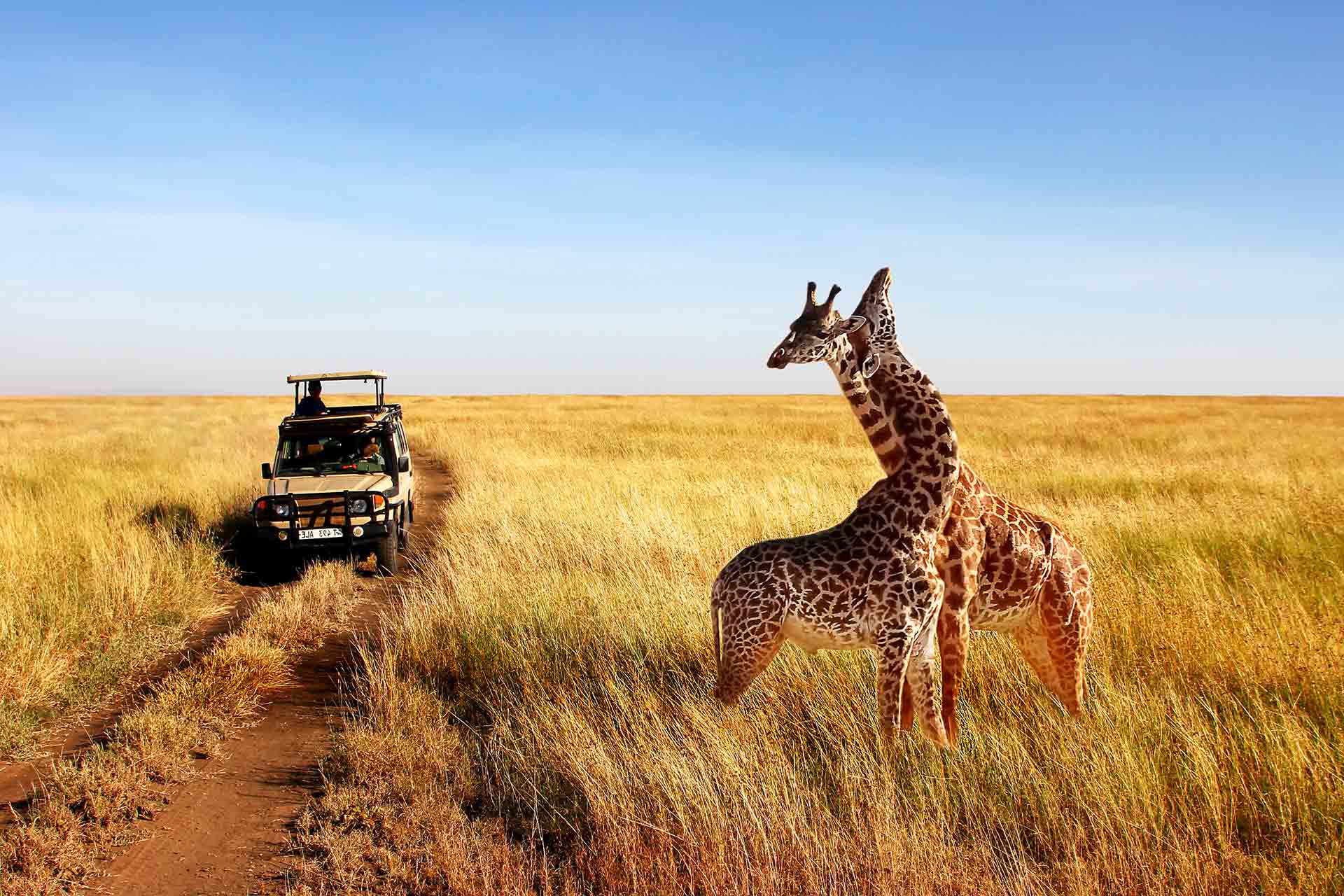 For early risers, there is a unique opportunity to participate in optional activities such as boating or canoeing on Lake Victoria, or visiting a local fishing village (advisable to pre-book, see details in our "Prices & Dates" section). After an early lunch, we continue to the majestic Serengeti National Park*, entering via the Ndabaka Gate located on the western side. As soon as we cross the gate, we will see huge numbers of game as we safari along the western corridor towards the centre of the park. Serengeti is the prime place to witness the Great Migration, a once-in-a-lifetime wildlife spectacle of more than two million wildebeest and other large mammals crossing the plains and the Grumeti River, followed by thousands of predators. Seregenti experiences the Great Migration several times during the year. Dinner is savoured at our lodge in the heart of Serengeti.

Overnight: Serengeti Serena Safari Lodge/ Serengeti Mbuzi Mawe, Serengeti (2 nights) (B, L, D)

Day 13: Serengeti
Enjoy a full day at the world famous wildlife sanctuary of Serengeti National Park*. Serengeti is home to the largest remaining concentration of plains game in Africa, on a scale which has no parallel anywhere in the world. The abundance of herbivores includes wildebeest, zebra, gazelle, topi, buffalo and hartebeest, to name just a few. Serengeti is also famous for its predator population, including lion, cheetah, leopard and hyena, as well as a wide variety of birdlife, believed to be in the realm of 500 species. What's more, the park is well known for its rare views of tree-climbing lions. Throughout the day, our experienced guide and driver will ensure we explore areas teeming with a wide variety of animals, birds and vegetation.
Here too, we get the opportunity to take part in a hot air balloon safari combined with a champagne breakfast, providing an incredible overhead view of the park and its animal residents. Pre-booking this optional activity at the time you book your tour is highly advised. For details, please see our "Prices & Dates" section. (B, L, D)

Day 14: Serengeti/Ngorongoro Crater (Drive)
Savour our last Serengeti game drive this morning as we explore the areas of Moro Kopjes and Gol Kopjes. The extensive grasslands in this area are interspersed with kopjes, rocky outcrops resembling islands on the flat plain that each host their own wildlife communities. We also discover the Seronera River, meandering through the park and offering a vital habitat for a variety of birds, mammals and reptiles. Afternoon, we proceed to Nabi Hill gate and enjoy a lovely picnic lunch. Next, journey on to the renown Olduvai Gorge, one of the most important Paleolithic sites in the world. An optional stop at the site and museum is available for pre-booking (see details in our "Prices & Dates" section).  Home to the first early human species Homo habilis  approximately 1.9 million years ago, this site provides invaluable insight into human evolution. Continue on to Ngorogongoro Conservation Area, where we spend our evening.

Overnight: Ngorongoro Serena Lodge/Ngorongoro Lions Paw, Ngorongoro (1 night) (B, L, D)

Day 15: Ngorongoro Crater/Lake Manyara (Drive)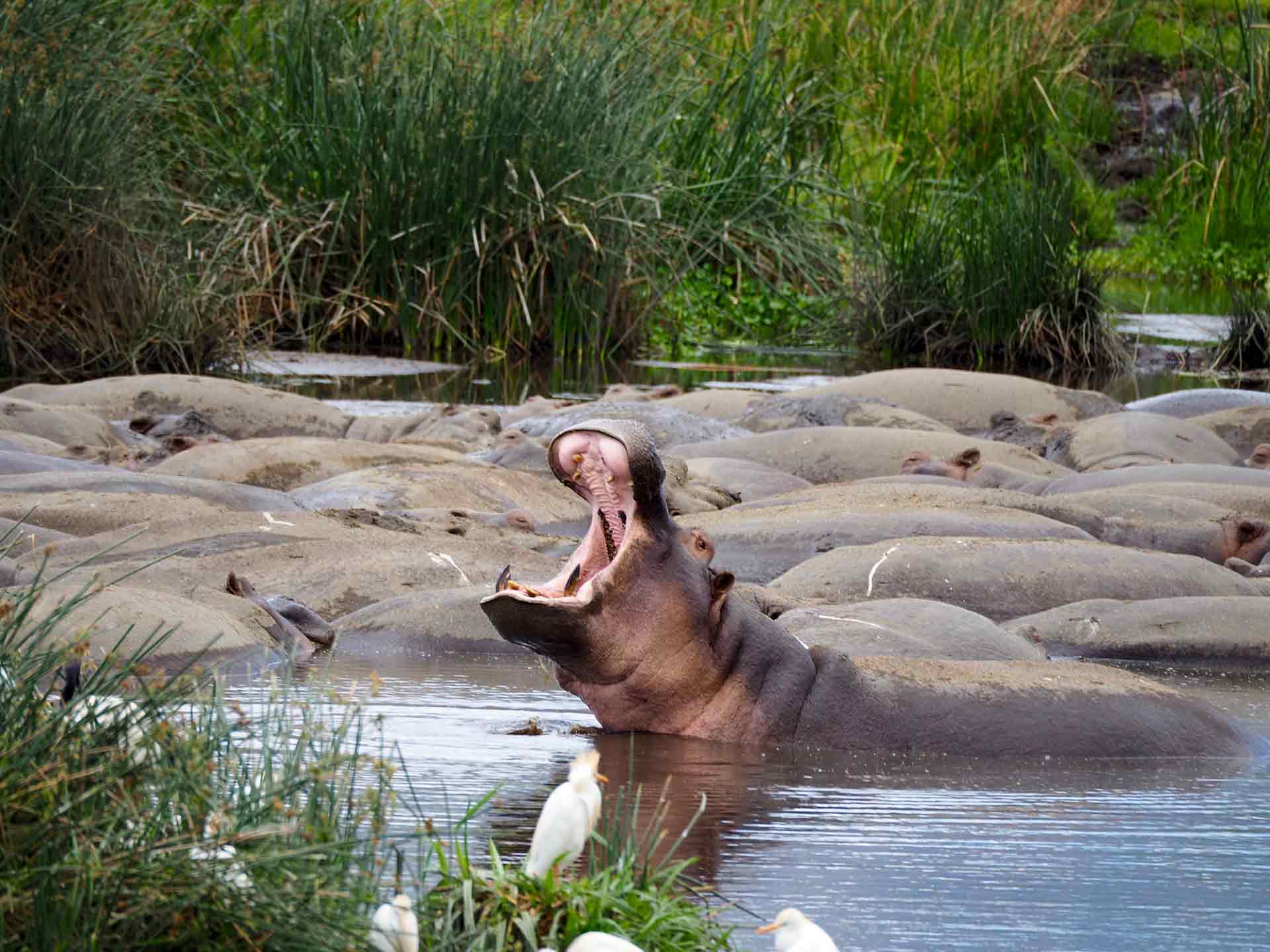 Explore the Ngorongoro Conservation Area*, which spans vast expanses of highland plains, savanna, savanna woodlands and forests. Its crowning jewel is the spectacular Ngorongoro Crater, the world's largest caldera. We descend to the famous crater for a day of game-viewing like no other. The crater is a haven for an estimated 30,000 large mammals, including lion, leopard, cheetah, elephant, hyena, hippo, wildebeest, baboon, gazelle, the endangered black rhino and many more species.
After a day of superb game-viewing, we drive to Lake Manyara. As we approach the lake, we'll be greeted by the beauty that inspired Ernest Hemingway to call Manyara "the loveliest I had seen in Africa". For those seeking a unique experience, there is an option here to take part in a thrilling night drive, where we track predators and other animals that only emerge after dark (pre-booking advised, details in our "Prices & Dates" section).
Overnight: Lake Manyara Serena Lodge/ Manyara View Lodge, Lake Manyara (1 night) (B, L, D)

Day 16: Lake Manyara/Depart Arusha
After breakfast, we have a unique opportunity to learn about life in an African village and support local initiatives. Our guided walking tour first takes us through the famous colourful African village of Mto wa Mbu and the surrounding areas. This fertile land brings 120 tribes together. We can take in people selling vegetables, sifting through their harvest, and playfully interacting with other communities. Throughout the tour, we interact with the locals and learn about their way of life. We end the experience with a special home-cooked meal tasting authentic African food.
We then drive to Arusha, where we are transferred to one of the two airports. Arusha Airport (ARK) will be our first drop at about 2:00 PM, followed by Kilimanjaro International (JRO) at about 4:30 PM. Please make sure your onward flights are at least 2 hours after our scheduled arrival times. Or, there are many options to extend your safari adventure, such as relaxing at the incredible Indian Ocean Island of Zanzibar, or seeing the critically endangered mountain gorillas in neighbouring Uganda or Rwanda. Contact Bestway for details and suggestions. (B, L)

B=Breakfast, L=Lunch, D=Dinner