Day 01: Arrive Nairobi (KENYA)
Karibu! We are warmly received in Kenya's capital, Nairobi and transferred to our hotel. Swahili is the local language in Kenya and is often mixed with English. If you listen carefully, you may be able to understand people conversing! Tonight you can relax and enjoy a free evening before we begin our exciting African safari tour!

Overnight: Sarova Panafric Hotel, Nairobi, (1 night)

Day 02: Nairobi/Lake Naivasha (Drive)
After an early breakfast, we set off for an exciting day of sightseeing in Nairobi. We spend time learning about the city's rich history and culture. We will stop at the Sheldrick Elephant Orphanage to engage with the gentle and fascinating animals, visit the giraffe centre, and explore the Karen Blixen museum—the former home of the famous Danish author of Out of Africa. Following a hot lunch, we drive to Lake Naivasha, located north-west of Nairobi. En route we stop to enjoy the beautiful views of the Great Rift Valley Escarpment. Lake Naivasha is a stunning freshwater lake in Kenya and draw a range of game to its shores. Giraffes wander among the acacia, buffalo wallow in the swamps and colobus monkeys call from the treetops while the lake's large hippo population sleep the day out in the shallows.

Overnight: Lake Naivasha Sopa Lodge/Naivasha Simba Lodge, Naivasha (2 nights) (B, L, D)
Day 03: Lake Naivasha/Lake Nakuru/Lake Naivasha
Following breakfast, we make our way to Lake Nakuru National Park*, which lies on the floor of the Great Rift Valley. This lake's abundance of algae attracts a number of flamingos and other water birds. The park also provides the rare opportunity to see white and the almost extinct black rhinos. We spend the day on a game drive through this stunning region, returning to our lodge in the late afternoon for dinner. (B, L, D)

Day 04: Lake Naivasha/Masai Mara (Drive)
Before leaving Lake Naivasha, we can enjoy an optional add-on boat safari along the lake. Game viewing from the water offers a contrasting opportunity to spy on giraffes, hippos and a vast range of bird life. Later, we cross the Great Rift Valley and ascend to its western rim— the Maasai land. In this stunning landscape, red-clad Masai warriors tend their herds of cattle among the wildlife, admirably unmoved by the presence of large predators. Every summer, almost 2 million animals migrate to the Mara from Serengeti. After lunch at our lodge, we embark on one of the most exciting game drives an African safari trip can offer! Here we have the opportunity to catch views of lions, leopards, cheetahs and a large variety of herbivores during our Masai Mara safari.

Overnight: Mara Serena Lodge/Ashnil Lodge, Masai Mara (2 nights) (B, L, D)

Day 05: Masai Mara
No African Safari tour is complete without a trip to Masai Mara.  Today we begin an adventurous day of game drives at the spectacular Masai Mara National Reserve. Blessed with a permanent water supply, Masai Mara has a year-round abundance of wildlife game. The Masai Mara safari  often includes sightings of nature's Big Five animals—elephant, buffalo, lion, leopard and rhino. In addition to the game, Masai Mara also offers an optional early morning balloon safari. Take in the beautiful birds-eye view of the vast Mara followed by a delightful champagne breakfast at the centre of the park. Space is limited for this popular activity. Please contact Bestway Tours & Safaris to prebook. (B, L, D)
Day 06: Masai Mara/Serengeti (Drive)
Today we depart for Tanzania, home to Mount Kilimanjaro and the exotic spice island of Zanzibar. Tanzania is known for its abundance of African wildlife at the Serengeti* and Ngorongoro Crater game parks. Our destination today is the Serengeti, which means "endless plains". We will make our way to the Serengeti National Park—where we will take in the scenic views of the African countryside, while stopping at local villages along the way. The Serengeti safari is the key place to watch the Great Migration of almost 2 million animals crossing the Grumeti River through the African plains.

Overnight: Serengeti Serena Safari Lodge/Serena Mbuzi Mawe Camp, Serengeti (2 nights) (B, L, D)

Day 07: Serengeti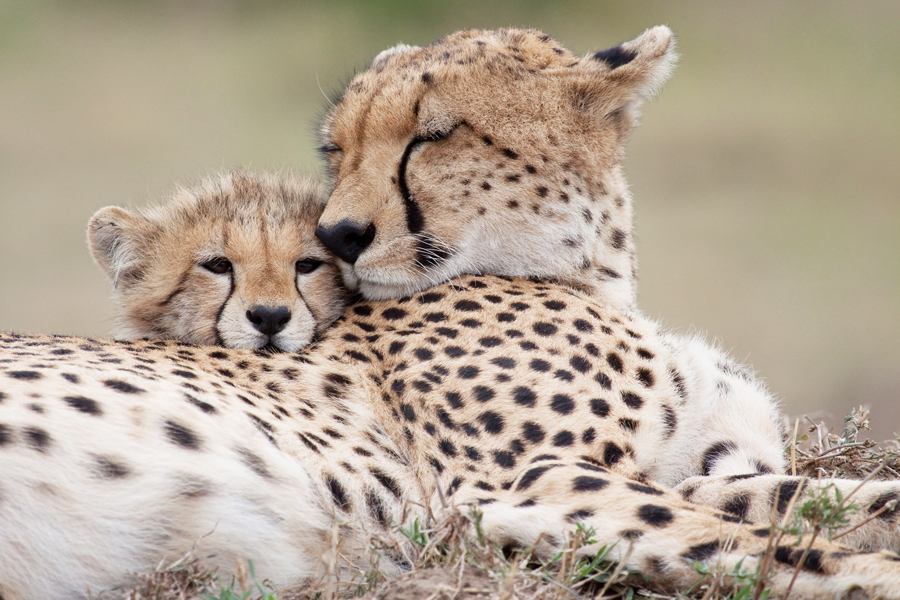 We begin our Tanzania safari adventure at the world famous Serengeti National Park. Reaching 14,763 square kilometers, the Serengeti is the largest national park in Tanzania and home to the largest remaining concentration of plains game in Africa. Strutting around the park include wildebeest, zebra, gazelle, topi, buffalo and hartebeest. The Serengeti is also famous for its predator population of lions, cheetahs, leopards and hyenas, along with approximately 500 species of birds. Recently, the park has become home to the rare tree-climbing lions. (B, L, D)
Day 08: Serengeti/Ngorongoro Crater (Drive)
Today we embark on another Tanzanian safari adventure. Our day includes an exciting game drive through the Serengeti National Park. The extensive grasslands of the Serengeti interspersed with rocky outcrops, resemble islands on the flat plain—each hosting wildlife communities of their own. We also discover the Seronera River, which flows through the park, providing habitat for a variety of birds, mammals and reptiles. In the afternoon, we make our way to Nabi Hill gate, where we enjoy a picnic lunch before journeying on to the Malanja depression and entering the Ngorongoro Conservation Area.

Overnight: Ngorongoro Serena Lodge/Ngorongoro Explorean, Ngorongoro (1 night) (B, L, D)

Day 09: Ngorongoro Crater/Lake Manyara (Drive)
Today we explore the the vast savanna woodlands of the Ngorongoro Conservation Area*. Established in 1959, the Ngorongoro region features African wildlife coexisting with the semi-nomadic Maasai people. Its crown jewel, the spectacular Ngorongoro Crater is the world's largest volcanic formation of its kind. We descend to the famous Ngorongoro Crater—home to an estimated 30,000 large mammals—and enjoy a superb day of game viewing. Here, we will have the chance to spot lions, leopards, cheetahs, elephants, hyenas, hippos, wildebeests, baboons, gazelles, and the almost endangered black rhino. After our safari, we will drive to Lake Manyara. Ernest Hemingway called Manyara "the loveliest I had seen in Africa''. Buffalo, wildebeest, zebra, giraffe and tree-climbing lions are all part of the game experience here.

Overnight: Lake Manyara Serena Lodge/Kirurumu Tented Lodge, Lake Manyara (2 nights) (B, L, D)

Day 10: Lake Manyara
After saying goodbye to the beautiful Ngorongoro Crater, we drive down to Lake Manyara National Park, which is one of the finest parks in Tanzania. Upon arrival, we begin our exploration of the Ngorongoro Crater. Following lunch, we take another scenic drive crossing the beautiful Great Rift Valley to the colourful villages of Mto wa Mbu before proceeding to our safari lodge. In the evening, we will enjoy the spectacular view of Lake Manyara National Park. (B, L, D)

Day 11: Lake Manyara/Arusha/Amboseli (Drive) (KENYA)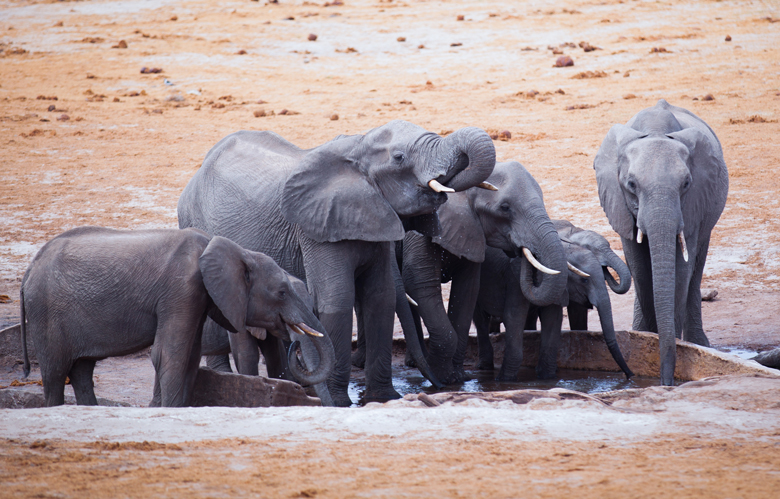 Today we make our way to Arusha—the centre point between Cape Town and Cairo. We then visit Namanga, the border town between Tanzania and Kenya. After border formalities, we have time to chat with the local people before driving to the foothills of Mount Kilimanjaro. Time permitting, upon arriving at Amboseli National Park, we will experience our first game drive en route to our lodge. Many find Amboseli the highlight—offering great opportunities for wildlife photography.

Overnight: Amboseli Serena Lodge/Amboseli Oltukai Lodge, Amboseli (1 night) (B, L, D)

Day 12: Amboseli/Nairobi (Drive)
After breakfast, our journey comes to an unforgettable end with a final safari through Amboseli against the backdrop of Mount Kilimanjaro. Be sure to have your cameras ready as Amboseli is famous for its vast herds of elephants and stunning views of Mount Kilimanjaro. After lunch at the lodge, we proceed to Nairobi, where we spend the night.

Overnight: Sarova Panafric Hotel, Nairobi (1 night) (B, L)

Day 13: Nairobi/Victoria Falls (Flight) (ZAMBIA/ZIMBABWE)
Today, we are transferred to the airport for our flight to Livingstone, Zambia (flights are extra). Victoria Falls sits on the Zambezi River, which flows through the border of Zambia and Zimbabwe. Upon arrival in Livingstone, we will visit the Zambian side of the Falls. After our tour, we will cross into Zimbabwe to the town named after the falls, Victoria Falls. A UNESCO World Heritage Site, Victoria Falls is one of the Seven Wonders of the Natural World. Over 550 million liters of water drop every minute over the cliff at Victoria Falls.

Overnight: Ilala Lodge/The Kingdom Hotel, Victoria Falls (3 nights) (B)
(Upgrade to Victoria Falls Hotel FROM US$ 150 per person sharing for three nights. Single supplement US$ 150)

Day 14: Victoria Falls
Following breakfast, we embark on a walking tour of the Zimbabwe side of Victoria Falls. We highly recommend packing protective gear such as ponchos and waterproof camera cases. In the afternoon, we enjoy a relaxing and scenic sunset cruise on the Zambezi River, with remarkable game viewing opportunities on the water. Finger snacks, soft drinks, beer and champagne will also be part of this cruise experience. Optional Boma dinner at $60 per person. (B, Sn)

Day 15: Victoria Falls
We have the day free to enjoy the many optional activities that the Zimbabwe side of Victoria Falls has to offer. A magnificent helicopter flight over Victoria Falls, a horseback safari, or a gorgeous hike through Batoka Gorge and tour of Ndebele Village are just a few of the many options. Please contact Bestway Tours & Safaris to prebook. Alternatively, relax in front of the pool and soak up the African atmosphere. (B)

Day 16: Depart Victoria Falls
Our exciting African safari tour comes to an end as we are transferred to the airport for our departure flight. You have the option to continue your journey with a visit to one of Africa's most vibrant cities, Cape Town, or join a gorilla safari in Rwanda or Uganda.  An optional extension to Chobe is one of the most popular choices. (B)

B=Breakfast, L=Lunch, Sn=Snack, D=Dinner