Day 01: Arrive Lahore
Khushamdeed to Pakistan! Upon arrival at Lahore International Airport, we are welcomed and transferred to our hotel. Check in starts from 1400 hrs. Afternoon, a complimentary visit to the world-famous Shalamar Gardens*, built in 1641. This UNESCO World Heritage Site also received the coveted Aga Khan Architecture Award. Built by Moghul Emperor Shah Jahan (who only 10 years earlier had also built the Taj Mahal), the garden boasts 410 fountains stretching 3 terraces with special places for the Mughal kings to watch dance performances. A popular place for local families, the Shalamar Gardens will give us a wonderful opportunity to also meet children and adults alike wanting to try out their conversation skills in English. This will be followed by dinner at a traditional restaurant with live music.

Overnight: Pearl Continental, Lahore (2 nights) (D)
Day 02: Lahore
After breakfast, we explore Lahore and visit the historic Lahore Fort, dating from 1674, where one can see different phases of Mughal architecture throughout their 235 years ruling over India. Inside the fort, amongst other items, we will see the artistically built Palace of Mirrors (Shish Mahal). Overlooking the fort is the Badshahi or Royal Mosque followed by the tomb of the philosopher/poet Allama Muhammad Iqbal. We also visit the Samadhi complex (meaning "a place where the mind becomes still") of Maharaja Ranjit Singh and Guru Arjun Dev. Both tombs are solid gold, dating back to the Sikh era. At Lahore Museum, which houses a rich and varied collection of historical objects, we go through some of the galleries displaying artifacts from the Gandhara, Buddhist, Jain, Mughal and Colonial periods. The famous statue of the fasting Siddhartha (Fasting Buddha) is also on display here. Next, we walk through the walled city with narrow, dimly lit alleys leading us from Sarafa Bazaar (Jewelers Bazaar) to Kashmiri Bazaar. Here, we'll find bargains on local handicrafts, including brass inlay work and leather. We also visit Golden and Wazir Khan's mosques, both reflecting the nobility of Persian design with floral motifs, superb calligraphy and lofty minarets. Time permitting, we visit the most filmed flag lowering ceremony at the border between Pakistan and India. An incredible site to see and remember! Dinner will be enjoyed at our hotel. (B, D)
Day 03: Lahore/Rohtas Fort/Islamabad (Drive)
Today, we journey from Lahore to Islamabad via the historic Grand Trunk Road, which stretches from Kabul to Calcutta via the Khyber Pass, Peshawar, Lahore, Agra and Delhi. In fact, the road's history dates back to the reign of the Maurya Empire in about 3rd century BC, when it was used as a caravan route. The Mughals planted huge tamarisk trees along the highway, which we will see today. Sher Shah Suri, an Afghan warrior, took control from the Mughals and reconstructed many parts of the road in the 16th century. In modern times, the Grand Trunk Road has become obsolete, as a modern highway now runs parallel to it. However, its significance to history and development in the last 2,500 years cannot be overstated. We then visit the impressive 16th-century Rohtas Fort*, built during the reign of Sher Shah Suri. The fort was designed to suppress the local Gakhar tribes of the Potohar region. Some Gakhar tribes were allies of the Mughal Empire, and refused to recognize the sovereignty of Sher Shah Suri. This exceptional fort has never been stormed by force, and as a result, remains virtually intact. The fort is known for its large defensive walls, and several monumental gateways. After our visit, we continue on to Islamabad, arriving in time for dinner at our hotel.

Overnight: Pearl Continental, Rawalpindi (1 night) (B, D)
Day 04: Islamabad/Taxila/Peshawar (Drive)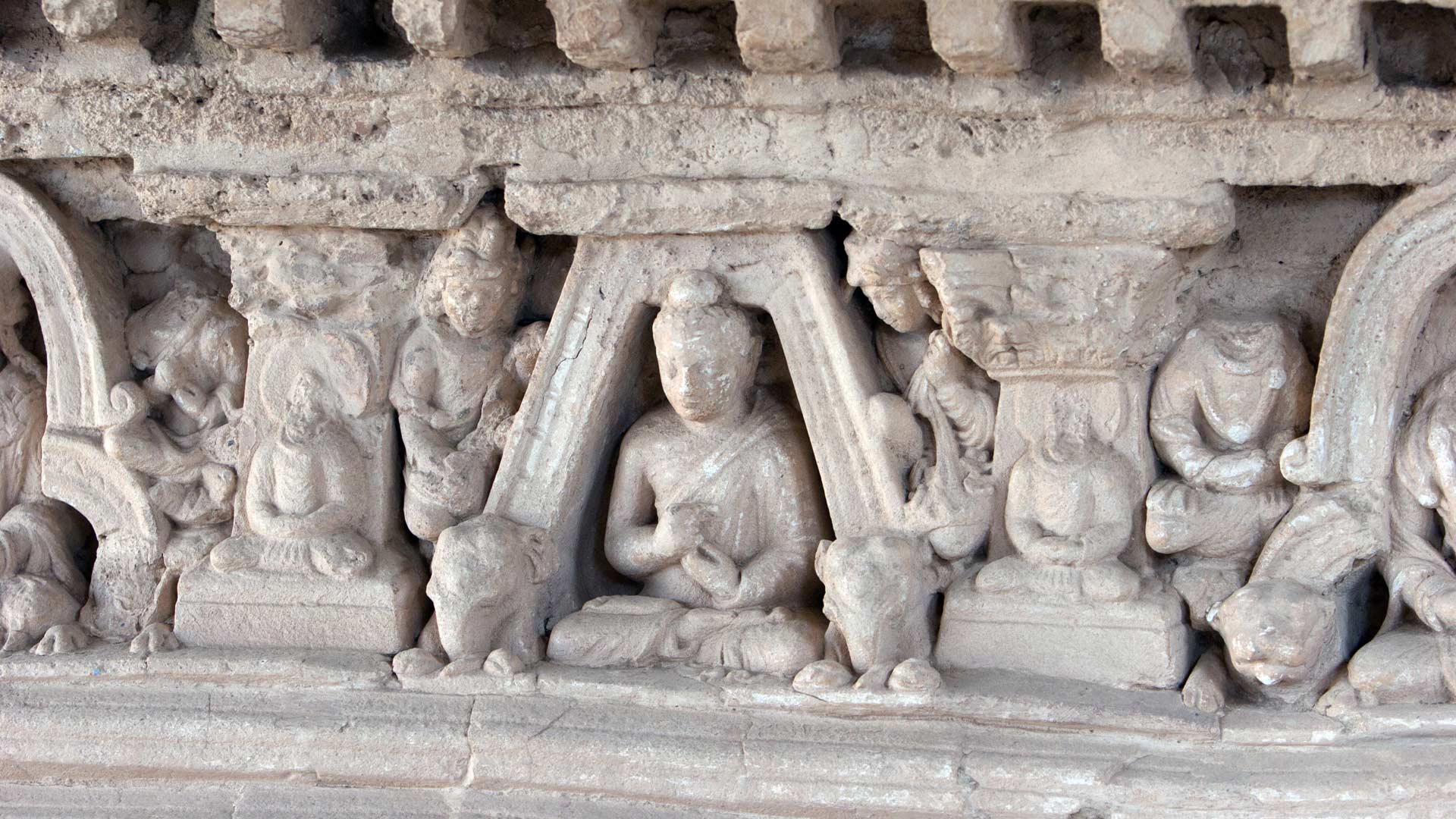 Morning, we explore Taxila*, an archaeological site dating from 6th century BC to 6th century AD which was conquered by Alexander the great in 326 BC. We visit Bhir mound and Sirkap, and then discover the shrine of the famous Double Headed Eagle. Afterwards, proceed to Jaulian Buddhist monastery ruins, dating from the 2nd to 5th century AD. At the Taxila Museum, we see stucco and stone sculptures, jewelry and coins. We then continue on to Peshawar, founded in 5th century BC. Our exploration here starts with the Peshawar Museum, known for its large collection of Gandhara and Buddhist art. Next, we walk through Quissa Khawani—the "storyteller's bazaar"—which sweeps visitors back to the time of Arabian Nights. We crisscross the narrow lanes of various bazaars specializing in copper, birds, spices, clothes, produce and more. We also visit Mohabat Khan Mosque (subject to time).

Overnight: Pearl Continental Hotel, Peshawar (1 night) (B, D)
Day 05: Peshawar/Khyber Pass/Takht-i-Bahi/Swat (Drive)
Another fascinating day ahead as we visit the historic Khyber Pass (subject to permit), located near the border with Afghanistan. Throughout history, the pass has been a site of great military and trade importance. In 326 BC, Alexander the Great crossed the pass while attempting to conquer India. It was also a key connection along the Silk Road, the world's oldest and longest trade route. Continue to see Takht-i-Bahi Monastery*, ("throne of the water spring"), is an Indo-Parthian archaeological site of an ancient Buddhist monastery. The site is considered amongst the most imposing relics of Buddhism from the ancient kingdom of Gandhara, and has been exceptionally well-preserved. Founded in the 1st century A.D, it was in use until the 7th century. After our visit, we head for a two-night stay in the enchanting Swat valley routing through the Malakand Pass where Winston Churchill had his famous battle of 1897. A sumptuous dinner awaits us at our hotel.

Overnight: Serena Hotel, Swat (2 nights) (B, D)
Day 06: Swat
Swat is one of the most enchanting valleys in Pakistan and the gateway to many beautiful regions. Winston Churchill served here during World War I and Churchill's picket at the Malakand hilltop is where he was almost killed. The attractions we will explore here include Swat Museum, Butkara Stupa, Mughzar White Palace, and Mingora's colourful bazaar. Later, we visit the home and school of Malala Yousufzai, who, at the age of 17, was recipient of the Nobel Peace Prize, making her the youngest person in history to receive this accolade. Along with more than 40 international recognitions Malala has received, she is also one of only six people to be awarded the Honorary Citizenship of Canada. Evening, we will be treated to a Swati/Pakistani dinner. (B, D)
Day 07: Swat/Shangla Pass/Chilas (Drive)
A scenic day viewing snow-capped mountains of the Hindukush and the Himalayas, rivers, and locals going about their everyday lives as we drive via the Shangla Pass (3440 meters/11,289 feet) to the Karakoram Highway. This 1300-kilometer-long road links Pakistan with China, and was built along the ancient Silk Road.  Our drive follows the mighty Indus River to Chilas, enjoying photo stops en route. The Karakoram Mountains we view here are 65 million years old. They are named for their black appearance – Karakoram means "black gravel".  En route to Chilas, we will see the majestic Nanga Parbat ("naked peak"), which, at 8,160 meters, is the ninth highest mountain in the world. It is also known for the failure of Adolf Hitler's 1934 expedition to conquer Nanga Parbat. 10 lives were lost.
Overnight: Shangri-La Midway, Chilas (1 night) (B, D)

Day 08: Chilas/Gilgit (Drive)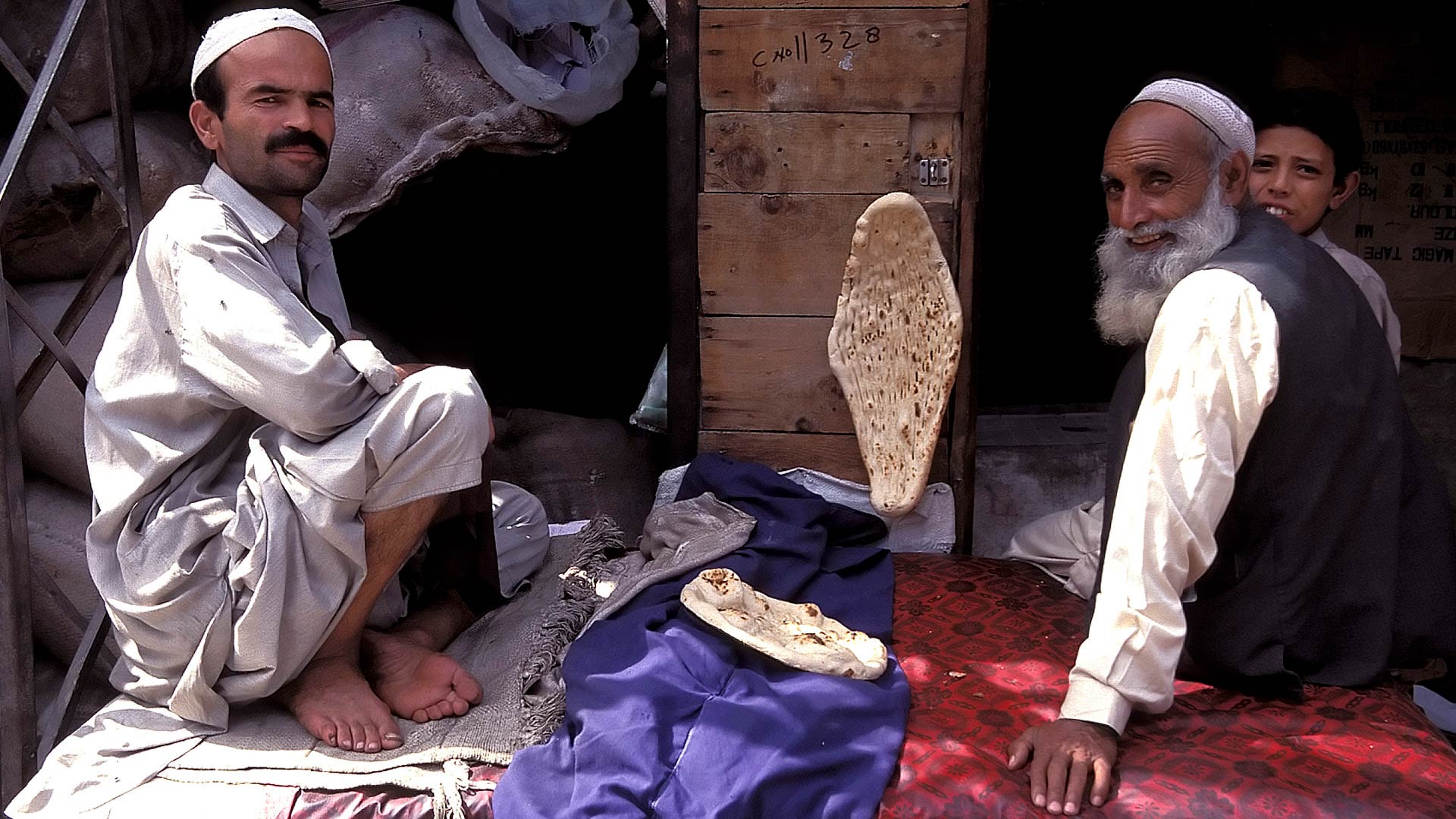 This morning, we visit rock carvings dating back to more than 10,000 years where we see anthropomorphic figures and animal petroglyphs of large horned goats, sheep, snow leopards and ibex. Snow leopards still exist in various parts of Northern Pakistan. From here, we drive to Jaglot to see where the three mountain ranges—the Himalayas, Hindukush and Karakorams—actually meet. Enter the Silk Road town of Gilgit, which is located at the confluence of the Gilgit and Hunza rivers as the gateway to the fabled Hunza Valley. After checking in to our beautiful hotel, we explore Gilgit town and visit the local bazaars to meet the friendly Dards (people of Gilgit) We visit the Aga Khan Polo ground where, if it is scheduled, we will also witness a polo match. People in Gilgit are renowned for their high caliber in playing mountain polo.

Overnight: Serena Hotel, Gilgit (1 night) (B, D)

Day 09: Gilgit/Hunza (Drive)
Embark on a spectacular drive through the Karakoram range. Just before we reach Karimabad, capital of the Hunza Valley, we are treated to a sudden and stunning view of majestic Rakaposhi peak. Admire the incredible panorama before continuing to Ganish, the first settlement on the Silk Road, and on to Karimabad. The local folks here are Shiite Ismailis who follow the Aga Khan, and, as a result, there are several development projects in the region. These include rural support programs, schools, hospitals, and sustainable tourism initiatives, which have also created hundreds of jobs for the local people.  Afternoon, visit Altit and Baltit forts. For many years, Baltit Fort served as an administrative headquarters and home to the former Mirs (rulers) of Hunza. The porters who accompanied the Balti bride for the then Mir of Hunza built it more than 700 years ago. We also visit the colourful Karimabad bazaar, meeting local folks, and visit a local traditional Hunza home. We will have a memorable two-night stay in the Shangri-la Hunza Valley.

Overnight: Serena Baltit Inn/Darbar Hotel, Hunza (2 nights) (B, D)

Day 10: Hunza/Khunjerab Pass/Hunza (Drive)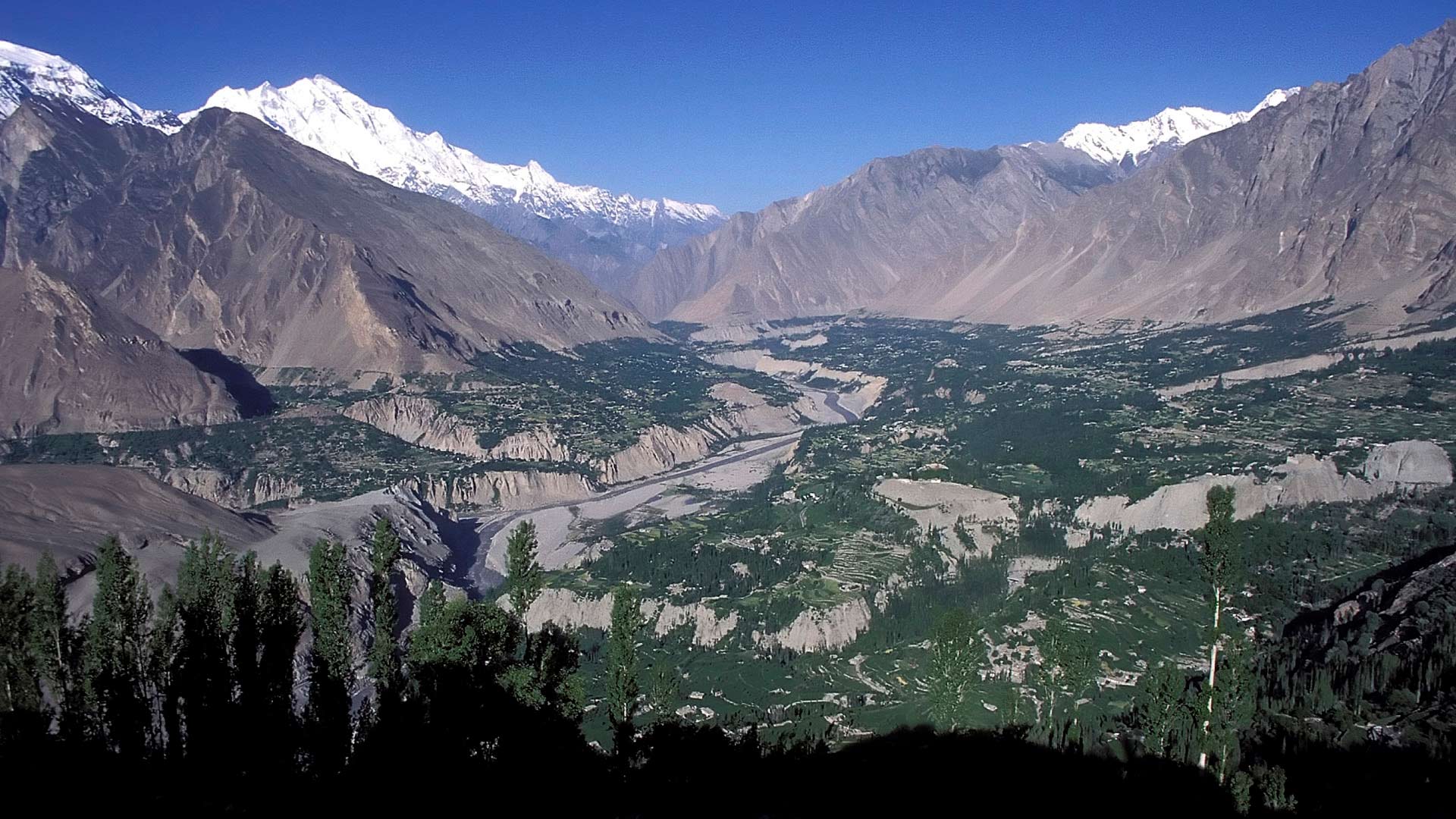 Morning, we drive to the to Eagle's Nest (Dweaker Point), a high point in the Hunza Valley, where we enjoy our breakfast and savor the majestic scenery. From here, we continue towards the Pakistan/China border through the Khunjerab Pass, the world's highest border crossing. This pass links the Northern part of Gilgit-Baltistan with China's western province of Xinjiang, home to mostly the Uyghur ethnic group. En route, we will see glaciers. Hunza Valley is home to over 7,000 glaciers, including Batura, Minapin and Passu glaciers. The valley is also well known for its fruits, including apricots, apples, grapes and peaches—considered by many to be the secret of the locals' longevity. Stops at villages en route will give us an unforgettable cultural experience as we mingle with the local folks. We will also see Attabad Lake, located in the Gojal region of Hunza, which can be considered as the newest lake in the world. It was created from the massive landslides of January 2010. Besides breathtaking vistas, we will see five Amazing Pakistan-China Friendship tunnels. Construction of the tunnels began in 2012 and required 36 months for completion. This series of bridges and tunnels was inaugurated on September 15, 2015, at a cost of US$ 275 million and hailed as an engineering marvel. Several mountain bridges and tunnels, all with distinct architecture, are part of this project. The longest tunnel is 3,360 meters (11,020 feet). Return to Karimabad for dinner and overnight. (B, D)

Day 11: Hunza/Skardu/Shigar (Drive)
After breakfast, we depart for what must be the most densely mountainous region in the world. Our destinations are Skardu and Shigar, also known as Little Ladakh. En route, we will see stunning glaciers. In this region, there are several NGO's supporting development projects, especially in the fields of gender equality, micro financing, rural support, tourism, education and health. Throughout the 330-kilometer journey to Shigar, we are treated to views of a variety of mountain peaks from both the Himalayan and Karakoram mountain ranges. A large part of the drive will be alongside rivers and roadside villages, with chances to meet the local folks. We drive first to Skardu, where we will take a walking tour of the town and see the local bazaar. Here, we admire the architecture of local homes, which is very different from other parts of the country.  Skardu is the gateway for mountaineers and trekkers attempting one of the 18 peaks in Pakistan that are over 7,500 meters, including the legendary K2. Not only the second highest mountain in the world after Everest, K2 is also the most ferocious one. A short drive takes us to Shigar, which competes with the Hunza Valley in its beauty. Dinner is enjoyed at the Fort.
Overnight: Shigar Fort, Shigar (2 nights) (B, D)

Day 12: Shigar
Breakfast is savored at Shigar Fort, which was originally built in the 17th century by the Raja of Amacha Dynasty. The fort has subsequently been restored by the Aga Khan Historic Cities Program and was converted to a museum and luxury hotel managed by the Serena Hotels. The restoration process began in 1999 and was completed in 2004 with a cost of over US$ 1.4 million. Our day is filled with visits to some of the most interesting sites in Shigar, including the 14th century Amburiq mosque built by Kashmiri and Persian craftsmen. We will also take in breathtaking views of the mountain lakes in the region.  Shigar has a population of 109,000 Balti people of Tibetan descent with one uniform belief system. Almost all of the residents here are related to each other in one way or another. Dinner is enjoyed at our Fort lodge. (B, D)

Day 13: Shigar/Skardu/Islamabad (Flight – Subject to Weather)
Today, we take a scenic flight from Skardu to Islamabad. This flight crosses the Himalayan and Karakoram mountains and is subject to weather. If the flight operates, we are met at Islamabad Airport and transferred to our hotel. Afternoon, we take a tour of Islamabad and its twin city of Rawalpindi. In the 1960's, Karachi, capital of Pakistan at the time, was very crowded and lacked the space for new construction. The government wanted a new capital located in a more central part of the country, and opted for this region, which was later renamed as Islamabad. Our tour of Islamabad includes the Lok Virsa Museum (Folk Heritage Museum) and Shakerparian Hills, as well as a drive through the important buildings of Islamabad. We also visit Pakistan National Monument and Faisal Mosque, which was built in 1986 and can accommodate 300,000 people praying.  Should the flight from Skardu not operate, we will take the road option of driving on the Karakoram Highway from Skardu to Islamabad and overnighting at a lodge enroute. Cost of this road journey will be compensated by the unused Skardu/Islamabad airfare so you will not have to pay any additional costs. Tour dates have been fixed taking into account the maximum probability of flight operations.
Overnight: Pearl Continental, Rawalpindi (1 or 2 nights) (B, D)

Day 14: Islamabad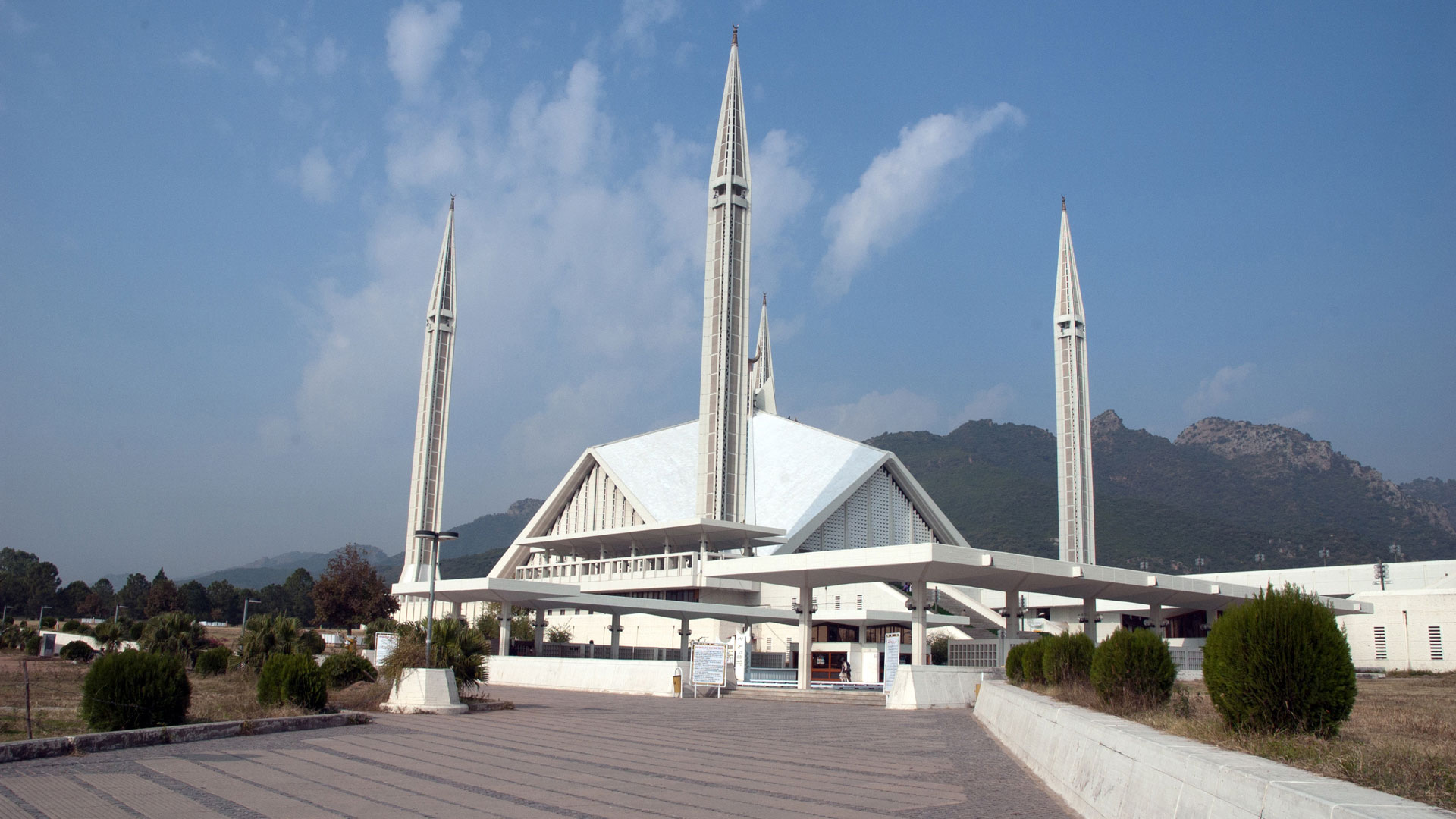 If our flight from Skardu to Islamabad operates on Day 13, we have this day free at leisure. Optional excursions are available, or sample the array of local shopping opportunities. If, however, the flight from Skardu does not operate on Day 13, we will continue our drive to Islamabad and overnight at the Pearl Continental Hotel in Rawalpindi. This route is very scenic and interesting. (B, D)

Day 15: Depart Islamabad
If the flight from Skardu to Islamabad on Day 13 does not operate, we will have a morning tour of Islamabad and Rawalpindi before being transferred to the airport for our flight back home. With this, our tour of the highlights of Pakistan comes to an end. However, the incredible memories we've created will last us for a lifetime. (B)

B=Breakfast, L=Lunch, D=Dinner