Day 01: Mar 13, 2023: Arrive Bangalore
Namaste! Welcome to Bangalore – the city of gardens. We are warmly received in the traditional Indian way with hands clapped together. After immigration and custom formalities, we are driven to our hotel.
Overnight: Taj Bangalore - Near Airport (1 night)
Day 02: Mar 14, 2023: Bangalore/Mysore (Drive)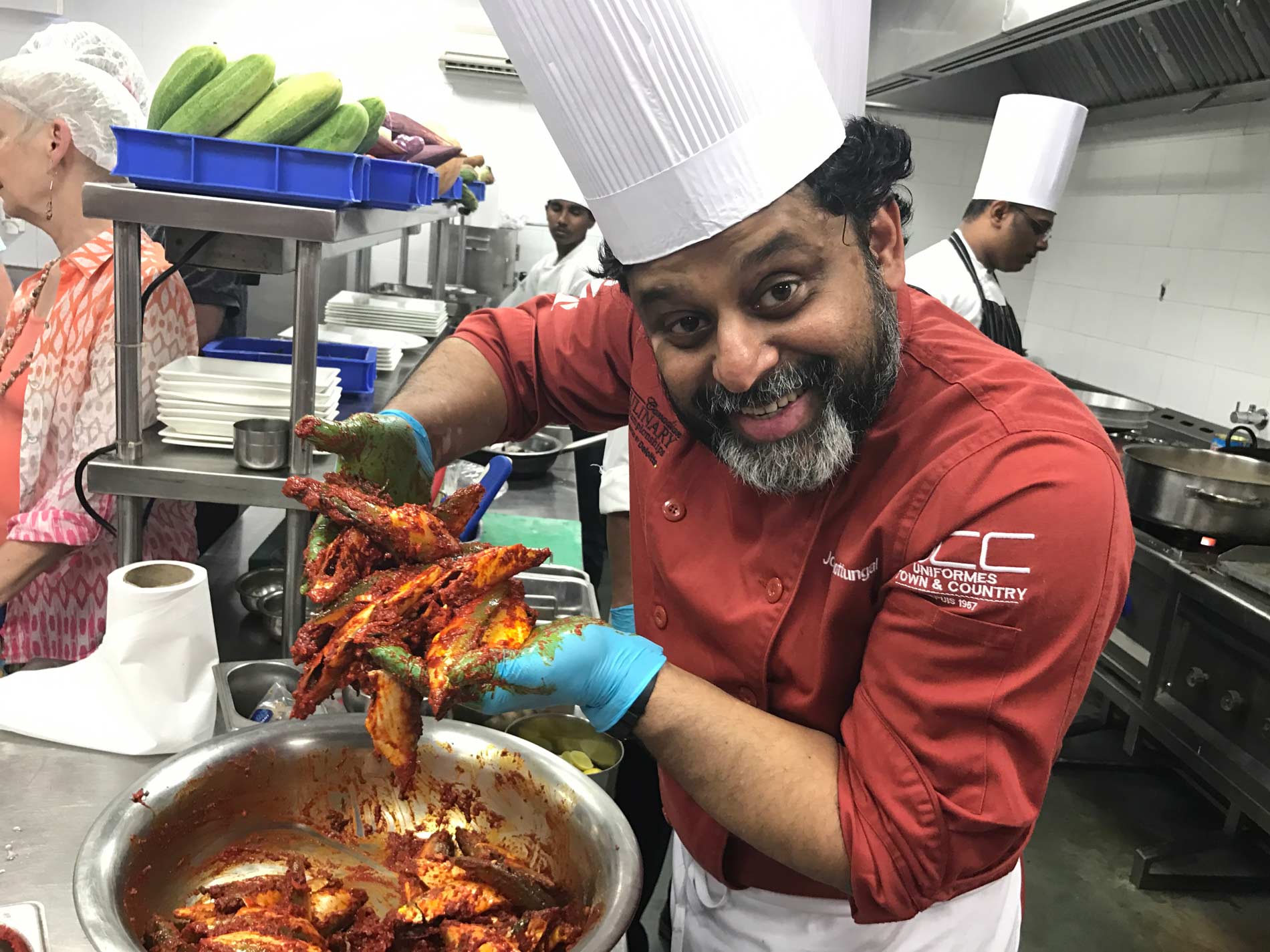 At breakfast we meet the other tour participants and are also introduced to our celebrity Chef, Joe Thottungal, owner-operator of the Coconut Lagoon Restaurant in Ottawa, Canada. We also meet our local English-speaking tour guide who will be our source of history, culture and relating us about the different aspects of life in India. India has one of the most oldest cultures in the world. We begin our explorations with the Grover vineyard Nandi Hill. Spread over 45acre estate it has won international awards for its red wines.  India has a growing number of wineries and we will tour one followed by wine testing. After a taste of Indian wines, we take a scenic drive to Mysore. We will enjoy the scenery with photo and rest stops enroute. After checking into our hotel for two nights stay and time permitting, we will walk around this popular hill station. Later in the evening, we are treated to a Welcome Dinner and get the first taste of Indian and regional foods in this tour. Food in the various regions of India vary quite a bit as it is based on ingredients that is available locally like spices, fish, vegetables, poultry and then again how it is cooked.
◆ Wine Testing at the Grover vineyard
◆ Welcome Dinner
Overnight: Grand Mercure, Mysore (2 nights) (B, D)
Day 03: Mar 15, 2023: Mysore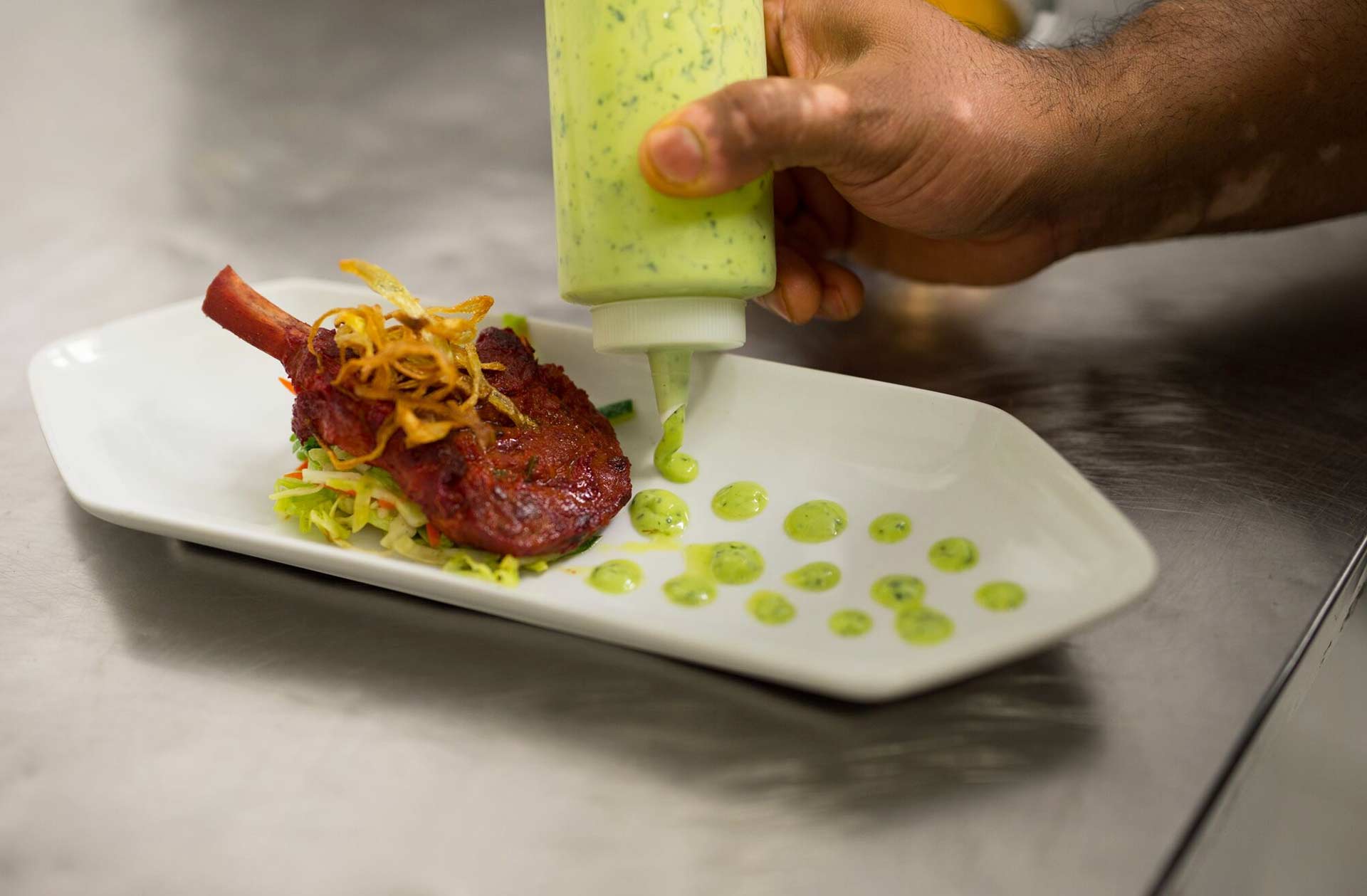 After breakfast, we visit the Mysore Palace – once the capital and seat of power of the ruling Wodeyars. The palace is one of the largest of its kind in India and also one of the most beautiful one. This Indo-Saracenic building has, among other things, stained glass chamber ceilings, a carved silver door, a solid gold throne and a gallery of exquisite artifacts.  Next, we visit the famous durga of Shri Chamundeswari Temple and Nadi Shiva's Mount – the third largest in India.
Mysore is famous for its Silk and Sandalwood. Later in the afternoon we visit the local bazars followed by a walking tour to savor the flavors of Mysori food specialities. There is more than the famous Masala Dosa and Idli with the large varieties and the accompanying chutneys that will take anybody by surprise. During all these activities Chef Joe will be giving us the back ground to the foods and spices whilst our guide will be filling us with historical and cultural information. (B, D)
◆ Tour of Mysore visiting Mysore Palace, Shri Chamundeswari Temple and Nadi Shiva's Mount
◆ Visit to Local bazar
◆ Walking tour to savor the flavors of Mysore food
Day 04: Mar 16, 2023: Mysore/Coorg (Drive)
After breakfast we drive to Coorg & check into our hotel. Afternoon, we take a guided tour of the coffee and spice plantation, spread across 300 acres. We will learn how coffee and spices are cultivated, a truly rewarding experience. Like in many things, India has its own way to make it a local speciality and here too the coffee in India has a taste like none other.
Evening, we participate in a cooking session led by Chef Joe and the local chefs followed by dinner. Coorg is famous for its local cuisine "Kodava". Joe will start with a demonstration of the Kodava cuisine. This is a hands-on presentation as such we are free to fill our hands with the ingredients and join in the fun and learn. To name a few dishes that are included in a Kodava menu include steamed rice noodles/cakes, Akki roti, pork curry and always a local dessert.
◆ Guided tour of Coffee and spice plantation at Coorg
◆ Evening an hands-on cooking session followed by dinner
Overnight: Evolve Back Coorg (2 nights) (B, D)
Day 05: Mar 17, 2023: Coorg
A different experience today. We take an early morning Bird Watching tour with our naturalist guide. There are over 300 species of birds in and around the resort. The naturalist will explain to us about the different birds and how to take good photo shoots. After breakfast and some rest time we go for a guided Nature Walk. Coorg presents the perfect weather and opportunity to discover the naturalist in you. We will cover the adjoining Dubare Reserve Forest. Enrich yourself with information on the flora and fauna of this region.
Afternoon, yet another unique activity as we go on a" Worker's Trail". Here we experience the life of a plantation worker first hand! Evening, we are treated to a cultural presentation of the famous Karnataka Folk Dances. (B, D)
◆ Bird watching tour
◆ Nature Walk
◆ Get into the boots of a plantation worker
Day 06: Mar 18, 2023: Coorg/Wayanad (Drive)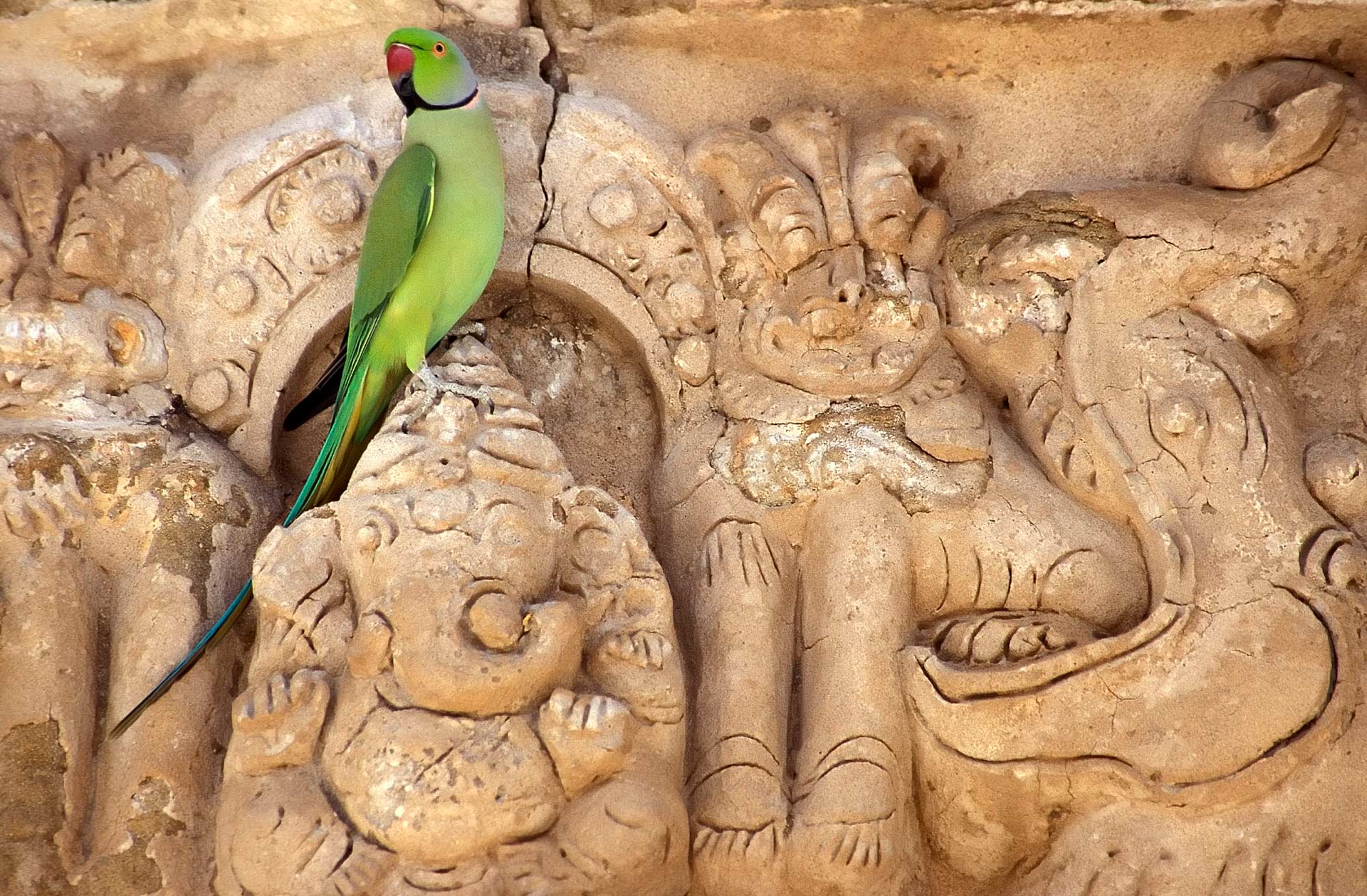 After breakfast we drive to Wayanad, a lush paradise in Kerala's northeast, abounding with plantations, wildlife and forests.
En-route we visit the famous Edakkal Caves that have provided historians with a lot of information regarding the lives and habits of our ancestors. The caves are a two natural rock formation believed to have been formed by a large split of a huge rock. The carvings inside include figures of humans, animals, symbols and letters and are believed to date back to 6000BC.  In order to reach the caves a trek up the majestic Ambukuthi Hills is required.  The aroma of coffee stays with us the entire way – truly a surreal experience as we step into the palms of history.
Upon arrival we check into our hotel. Lunch at our hotel with the afternoon being free.
Evening with the Naturalist: We spend a cozy evening chatting with the naturalist about everything Wayanad - Its people, cuisine, wildlife and a lot more.
◆ Visit to the Edakkal Caves
◆ Information session with the Naturalist

Overnight: Wayanad Wild - CGH Earth (2 nights) (B, L, D)
Day 07: Mar 19, 2023: Wayanad
Early morning, our naturalist will take us on an easy walk into the heart of the woods. Here we will look out for Wayanad's resident wildlife - a wide variety of Birds, Butterflies, Monkeys, Malabar Giant Squirrels and more. After breakfast and rest at out hotel we are in for a an interesting cooking demonstration put together by Wayanad Wild's Master Chefs. We will enter a sensory world of local spices and savour the magic they bring to the Malabar Cuisine. Lunch is followed after learning the secrets of their cooking recipes. After lunch we join a walk to The Silent Sahyadris which offers magnificent views that will take the breath away. Walk through the green wilderness and across aromatic coffee plantations to explore the many secrets of the mountains. Balance of the day is free for personal activities. (B, L, D)
◆ Track Wayanad's resident wildlife with our naturalist
◆ Live cooking demonstration
◆ Trek to The Silent Sahyadris
Day 08: Mar 20, 2023: Wayanad/Thrissur (Drive)
After bidding adieu to Waynad, we visit the revered Guruvayur Temple dedicated to lord Vishnu. It is here that Vishnu worshipped the incarnation of Lord Krishna. Pilgrims come here and pay their respects – this visit is subject to permit as generally non-Hindus are not allowed inside the temple. Upon arrival at Thrissur we check into our hotel. Afternoon is something very special. Freshen up as we have been invited by Joesph and Mary Thottungal, Chef Joe's parents. We visit Joe's ancestral home where he was born and grew up. We will have a taste of family life of Kerala and learn how Joe got into cooking. We will learn more about the local customs as we are welcomed by Joes extended family giving us the opportunity to get to know them.  English is widely spoken and it will be a good opportunity to get to know the culture and get replies to the many questions one has on Indian culture, rituals, family life, religion, etc. After a sumptuous lunch we make a call between the cooking of Mama Joe and that of her son Indo-Canadian chef. Dinner will be at our hotel.
◆ Visit Gurvayur temple
◆ Home visit at Joe' s ancestral home

Overnight: Hyatt Regency (1 night) (B, L, D)
Day 09: Mar 21, 2023: Thrissur/Kothamanglam (Drive) || Kothamangalam/Munnar (Drive)
After breakfast, we visit the Kothamanagalam rubber and coconut plantations. Our guides here are none other than Peter and Pushpamma Jose who are Chef Joe's in-laws. We will walk with them seeing their plantations and get to know the different aspects of their business. After seeing the plantations we take a scenic drive to Munnar, a hill station located 1600 meters above sea level. It was once the summer resort of the erstwhile British administration in South India and it still retains its colonial "charm". It is famous for its tea plantations once owned by the British and are now privately owned. Sprawling estates, rolling hills, sparkling waterfalls, picture postcard hamlets and undulating valleys, Munnar is a popular holiday destination for Indians. Balance of the day is at leisure. Enjoy the ambience of Munnar where we have a two nights stay and enjoy our time at this beautiful hill resort.
◆ Private visit to the Kothamanagalam rubber and coconut plantations
◆ Welcomed by Peter and Pushpamma Jose, Chef Joe's in-laws
Overnight: Fragrant Nature (2 nights) (B, L, D)

Day 10: Mar 22, 2023: Munnar
We start the day with a visit to the Tea Museum followed by joining the Tea pickers at a Tea estate in Munnar. This is a unique and an interesting event. We will walk through the enchanting tea estates and later visit a tea factory and learn about tea tasting. Balance of the day is at leisure to enjoy the tranquil and serene surroundings or indulge in an Ayurvedic message (at own expense) before dinner. (B, D)
◆ Tour of Munnar visiting Tea Museum and walk through the tea estates
Day 11: Mar 23, 2023: Munnar/Thekkady (Drive)
The day begins with a scenic drive - this time to Periyar (also known as Thekkady). The name Periyar comes from the Dam constructed by the British in 1895.  A wildlife reserve, it is an ideal place to track wild Elephants, Bison, Deer and numerous varieties of birds. The landscape here is very tropical and you will be surrounded by tea, coffee & other spices.
Later in the afternoon we board a small boat and cruise the lake at the heart of the Periyar Wildlife Sanctuary. From the tranquility of the lake, we enjoy the lush scenery all around us as we look out for animals that come down to the water's edge for a drink – often it is a herd of elephants or scurrying wild boars or the magnificent Sambar Deer.
Evening, we enjoy a cooking session at Spice village followed by an informal feast at Spice Village with dishes chosen by Chef Joe and specially prepared by a team of master chefs brought in from various parts of country. Chefs at the Spice Village specialize in popular regional cuisines and each chef expertly prepares delicacies from his region, treating us to authentic flavors and aromas of the exotic preparations.
◆ Afternoon boat ride on lake Periyar
◆ Evening cooking session followed by special dinner
Overnight: Spice Village (2 nights) (B, D)
Day 12: Mar 24, 2023: Thekkady
Early morning, we take a guided Jungle walk through the Periyar Tiger Reserve/National Park. A three hour relatively easy to moderate walk will give us a chance to see the wildlife from a close proximity. Amongst the wildlife who call Periyar their home include tigers and leopards. Breakfast at our hotel. Afternoon, we visit a family home belonging to a native tribe and also see the spice plantation and the varied spices and herbs used for both culinary and medicinal purposes. This plantation is totally organic and uses only natural forms of pest control. The owner and his family are very knowledgeable about their produce and will be our escorts and show us the various spices and herbs, encouraging us to smell and taste various clippings. We will have a demonstration of a home cooked meal using the local organic spices grown there and we are invited to stay for lunch with the family! Evening, we attend a Kalaalaripayattu show which is the oldest form of martial arts and is celebrated as the mother of all martial arts. Legend traces the 3000-year old art form to sage Parasurama-the master and guru of all martial art forms who is credited to be the re-claimer of Kerala from the Arabian Sea. Kung-Fu popularized by the monks of the Shaolin Temple traces its ancestry to Bodhi Dharma-an Indian Buddhist monk and Kalaripayattu master.  Chef Joe will teach and encourage us to try eating the traditional Indian way – with our fingers! (B, L, D)
◆ Morning guided Jungle walk
◆ Visit native family home and spice plantation
◆ Demonstration of home cooked meal followed by lunch

Day 13: Mar 25, 2023: Thekkady/Kumarakom (Drive)
After breakfast, we depart for Kumarakom - a beautiful paradise of mangrove forests, emerald green paddies and coconut groves interspersed with enchanting waterways and canals adorned with white lilies situated by Vembanad Lake. Upon arrival, at Kumarakom, we check into our hotel Coconut Lagoon, for a 2night stay. Balance of the day is free.
Overnight: Coconut Lagoon (2 nights) (B, D)
Day 14: Mar 26, 2023: Kumarakom (Back Water Cruise with Lunch)
Morning we are free for personal activities. There is a lot to do here with the forests, lakes, enchanting waterways, walking trails, etc. Afternoon, we board our private Lakes & Lagoon houseboat and take a four-hour cruise along the famous backwaters of Kerala from Kumarakom to Alleppey. Lunch is on board our houseboat. Our journey begins through the picturesque backwaters and small lakes relaxing in the tranquility of Kerala's beautiful scenery. As we cruise we come across many boats, canoes and other water crafts and observe the traditional way of life and activities of the local people. The families live on the banks of the river and earn their livelihood from it too. Dinner will be at our hotel. (B, L, D)
◆ Backwater cruise followed by lunch
Day 15: Mar 27, 2023: Kumarakom/Cochin (Drive)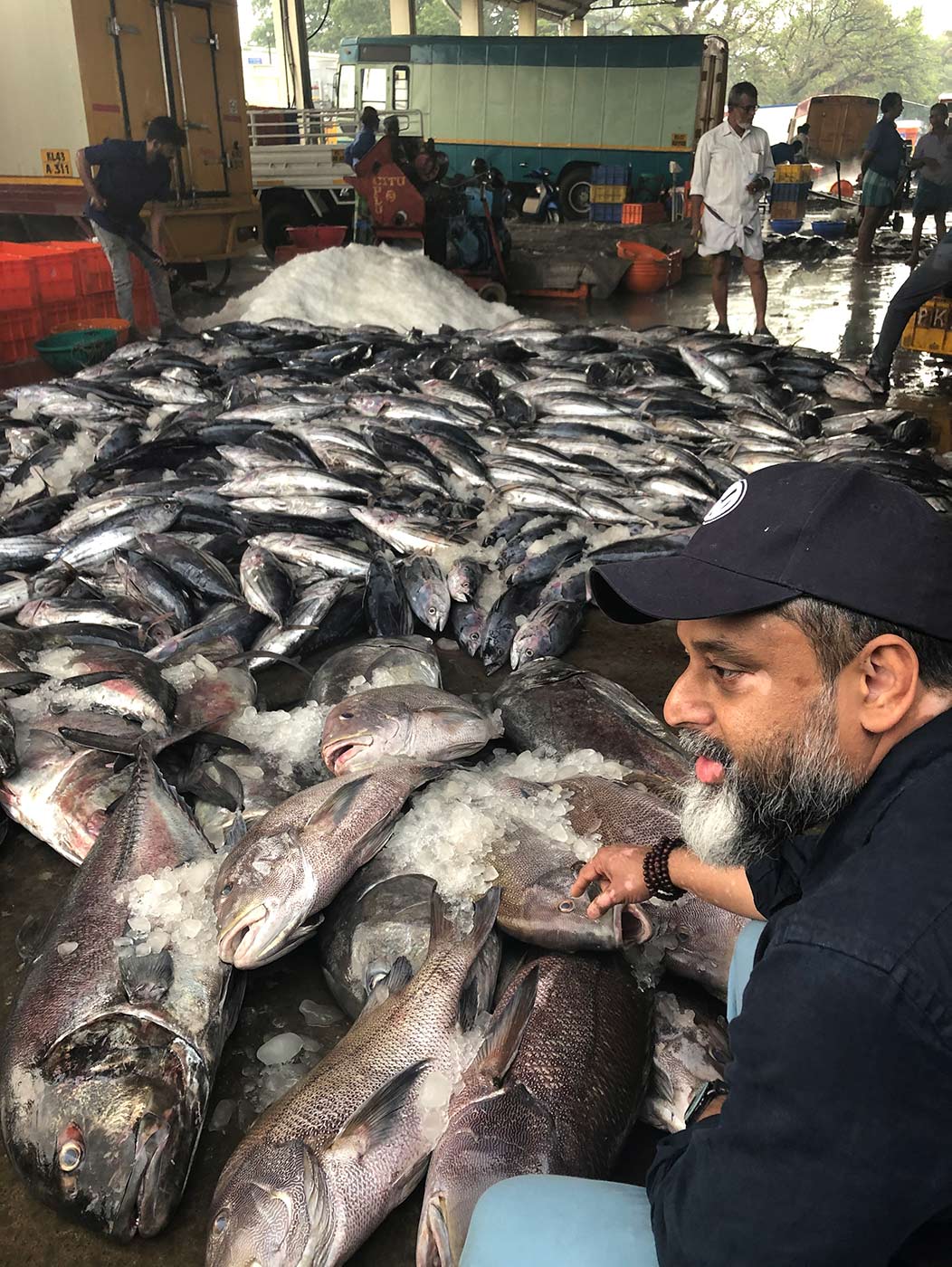 A short drive and we are in Cochin (Kochi) and are met at the home of the local culinary icon, Mrs. Nimmy Paul, (http://www.nimmypaul.com). Nimmy is internationally recognized for her authentic recipes promoting healthy lifestyle as well as of her knowledge in the medicinal properties of spices and herbs used in everyday cooking. She has been widely featured in many international Journals. Nimmy will demonstrate and talk about the nuances of traditional Kerala recipes as she prepares four dishes in front of the group. Lunch that follows will be a "Sadhya"-traditional banana leaf lunch consisting of vegetarian preparations and payasam (sweets) along with the favorite Kerala condiments. Chef Joe will teach and encourage us to try eating the traditional Indian way - with our fingers that is if we have not done so far. Later in the evening we cruise on a chartered boat to enjoy the sunset and visit Bolghatty Palace and observe the fascinating Chinese fishing nets in action, a sight most coveted by photographers internationally. We have a two nights stay in Cochin.
◆ Cooking session with Mrs. Nimmy Paul followed by lunch
◆ Sunset harbor cruise
Overnight: Fragrant Nature (2 nights) (B, L, D)
Day 16: Mar 28, 2023: Cochin
The city of Cochin is distinguished by considerable European influences especially in the architecture of this charming town. It is picturesquely located on several islands between the Arabian Sea and the Kerala backwaters are instantly apparent. Reflecting the maritime history of Kochi, the old buildings are a blend of Dutch, Portuguese and British architecture. We start our exploration of Koch by visiting the historical Fort Kochi followed by St. Francis Church - the oldest European church in India and also the original burial site of the renowned Portuguese explorer, Vasco da Gama. Next will be the highly-decorated Santa Cruz Basilica followed by visit of the harbor where we see the famous Chinese fishing nets in action. We wander through the old districts of Mattancherry and Fort Kochi where we see various European influences, merchant houses and old warehouses, the beautiful waterfront and narrow streets. Allow time to admire the colourful murals, including depictions of the Ramayana, in the 16th century Dutch Palace and visit the Pardesi Synagogue in Jewish Town. Lunch will be at our hotel and then in late afternoon we visit the local fish market where Joe will teach us how to recognize the fresh catch of the day followed by how to bargain and purchasing fresh prawns, a variety of local fish and other seafood for our dinner tonight which will be prepared by Chef Joe and the executive chefs of Brunton Boatyard. Evening, we attend a Kathakali show where the epic Ramayana comes to life. Classical dancers use larger than life gestures, wear outstanding and unique costumes with elaborate make up.  The day ends with a memorable mouth-watering farewell dinner put together jointly by Chef Joe and the local chef of Brunton Boatyard. (B, L, D)
◆ Tour Fort Kochi
◆ Visit fish market
◆ Kathakali dance performance
◆ Farewell dinner at Brunton Boatyard
Day 17: Mar 29, 2023: Cochin/Home
Breakfast at the hotel. The incredible experience of South India, Indian foods, diverse cultures, families, history and even learning how to cook delicious Indian food, is now coming to an end as we bid farewell and are transferred to the airport for our departure flight. Transfers will be customised to coincide with our departure flight timings. If you want to do an extension within India or neighbouring countries do let us know and we can be of assistance to you. Namshkar and we are off! (B)
B=Breakfast, L=Lunch, Sn=Snacks, HT=High Tea, D=Dinner