Day 01: Arrive Delhi (Flight)
Namaste – Welcome to India! Upon arrival, we are greeted the traditional Indian way with hands clapped together. We are transferred to our hotel. Balance of the day is free.

Overnight: Andaz Delhi- A concept by Hyatt / Sheraton New Delhi, (2 nights)
Day 02: Delhi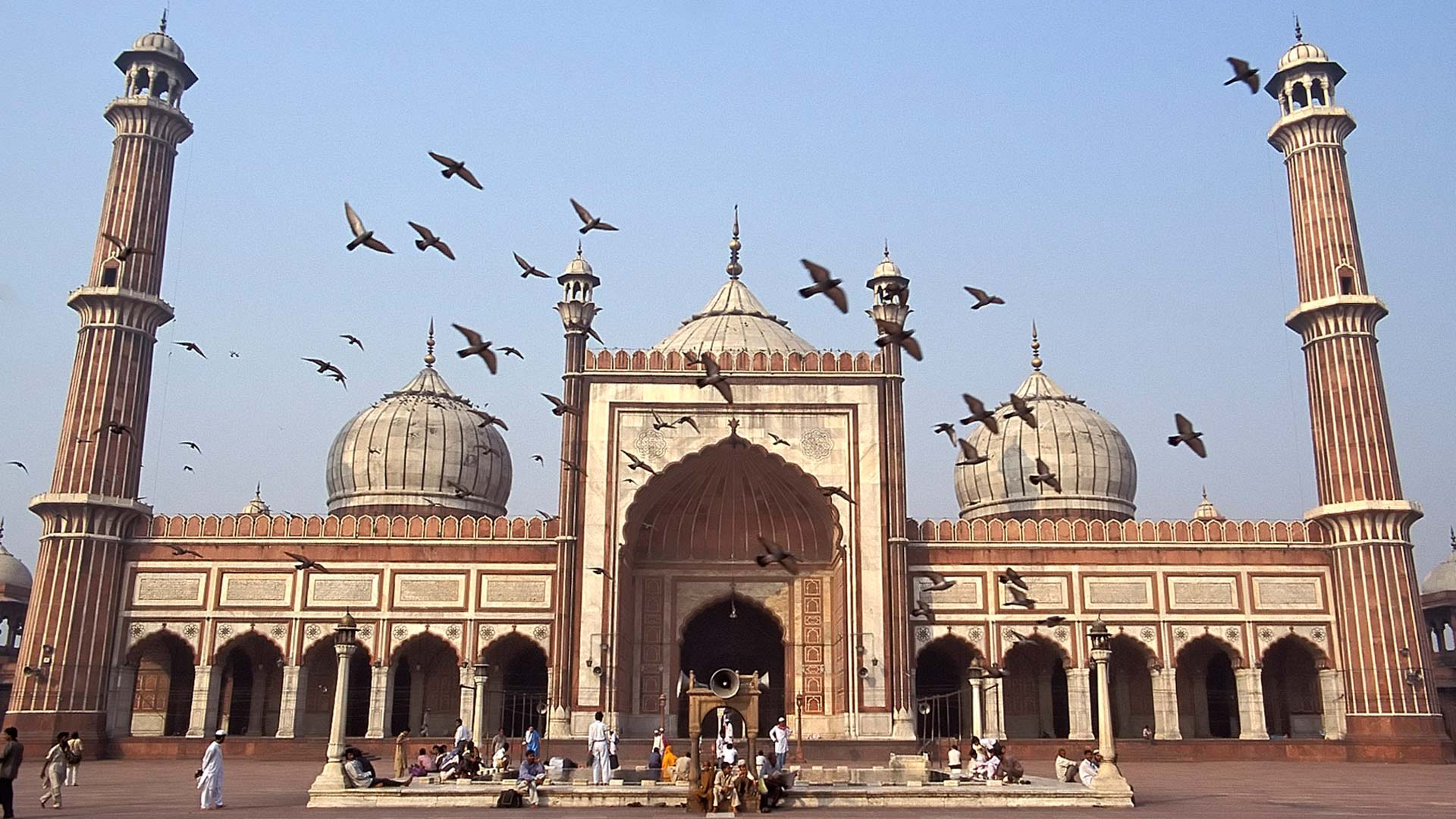 The capital of India is truly a tantalizing mixture of old and new. We start our morning tour with an exploration of New Delhi and a visit to Birla House, the last residence of Mahatma Gandhi. Next, take in the famous India Gate, followed by the Houses of Parliament, Connaught Place and Humayun's Tomb*, built in 1570 as the first garden-tomb in India. Humayan's Tomb inspired several major architectural innovations, including the Taj Mahal. Experience the stunning ancient minaret of Qutb Minar* before venturing into Old Delhi where we visit the historical Red Fort* built by the Moghul Emperor, Shah Jehan. Most of the Moghul forts were "Palace Forts" as these were also the official residences of the royalty. We then embark on a walking tour through the bazaars at Chandni Chowk, Old Delhi's oldest and busiest market. We then drive to the monumental Jama Masjid, India's largest mosque. End the day at Raj Ghat, the cremation site of Mahatma Gandhi. Evening we enjoy a welcome dinner at a local Indian restaurant. (B, D)
Note: Red Fort and Birla House are closed on Mondays and Chandni Chowk is closed on Sundays
Day 03: Delhi/Varanasi (Flight)
A short flight gets us to Varanasi, one of the oldest living cities in the world. On arrival we are transferred to our hotel. In the afternoon we explore Sarnath, the site where Lord Buddha gave his first sermon after attaining enlightenment. Varanasi is also famous for its silk sarees and we visit some of the houses where the beautiful silk sarees are actually woven. In the evening we get to the banks of the Ganges to witness the Aarti ceremony, a Hindu religious ritual of worship, a part of puja, in which light from wicks soaked in ghee or camphor is offered to one or more deities after sunset.
Overnight: Radisson Varanasi (2 nights) (B, D)
Day 04: Varanasi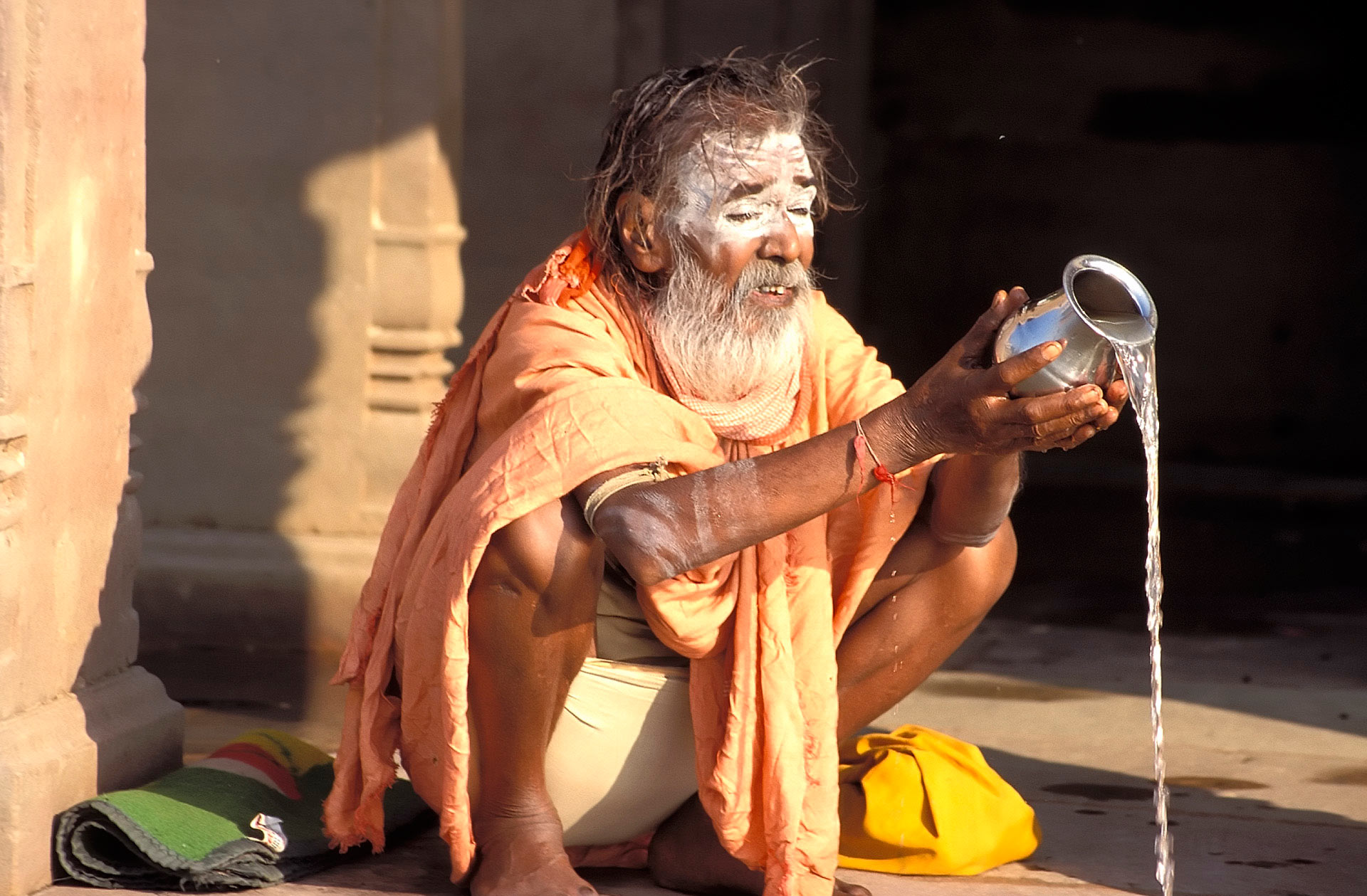 Early morning, after morning tea/coffee at the hotel lobby, we take a serene sunrise cruise on the River Ganges, soaking in the unique scenes along the river bank. One of the cardinal principles of Hinduism is the belief in the holiness of the Ganges. From our boat we will see scores of pilgrims and priests bathe in the river's holy waters and performing various other rituals. This unique experience will make us feel as if we're looking through a window to another world.  After our boat ride, we explore old Varanasi, visiting the Bharat Mata Temple, which houses a huge marble relief map of India; Durga Temple, the Tulsi Manas Mandir besides the Banaras Hindu University and the Mosque of Moghul Emperor Aurangzeb. After breakfast at our hotel we visit Sarnath, the site where Lord Buddha gave his first sermon after attaining enlightenment. Formerly known as Isipatana, it is here where Gautama Buddha first taught the Dharma in his first sermon and It is also here that the original Sangha (Buddhist monastic order) was formed. We will see silk weaving before returning to our hotel. Balance of the day is free. (B, D)
Day 05: Varanasi/Delhi (Flight) & Delhi/Agra (Drive)
We take a morning flight to New Delhi Airport. From here we take a road transfer to Agra. Agra is amongst the few privileged cities in the world to house 3 UNESCO World Heritage Sites - The Taj Mahal, Red Fort and Fatehpur Sikri.  As we get closer to Agra, our eagerness to see this monument of love will start growing at an unprecedented speed. Evening, free to take a walk and see the Taj glittering (especially on full moon nights).
Overnight: Taj Hotel & Convention Centre, Agra (2 nights) (B, D)
Day 06: Agra/Fatehpur Sikri/Agra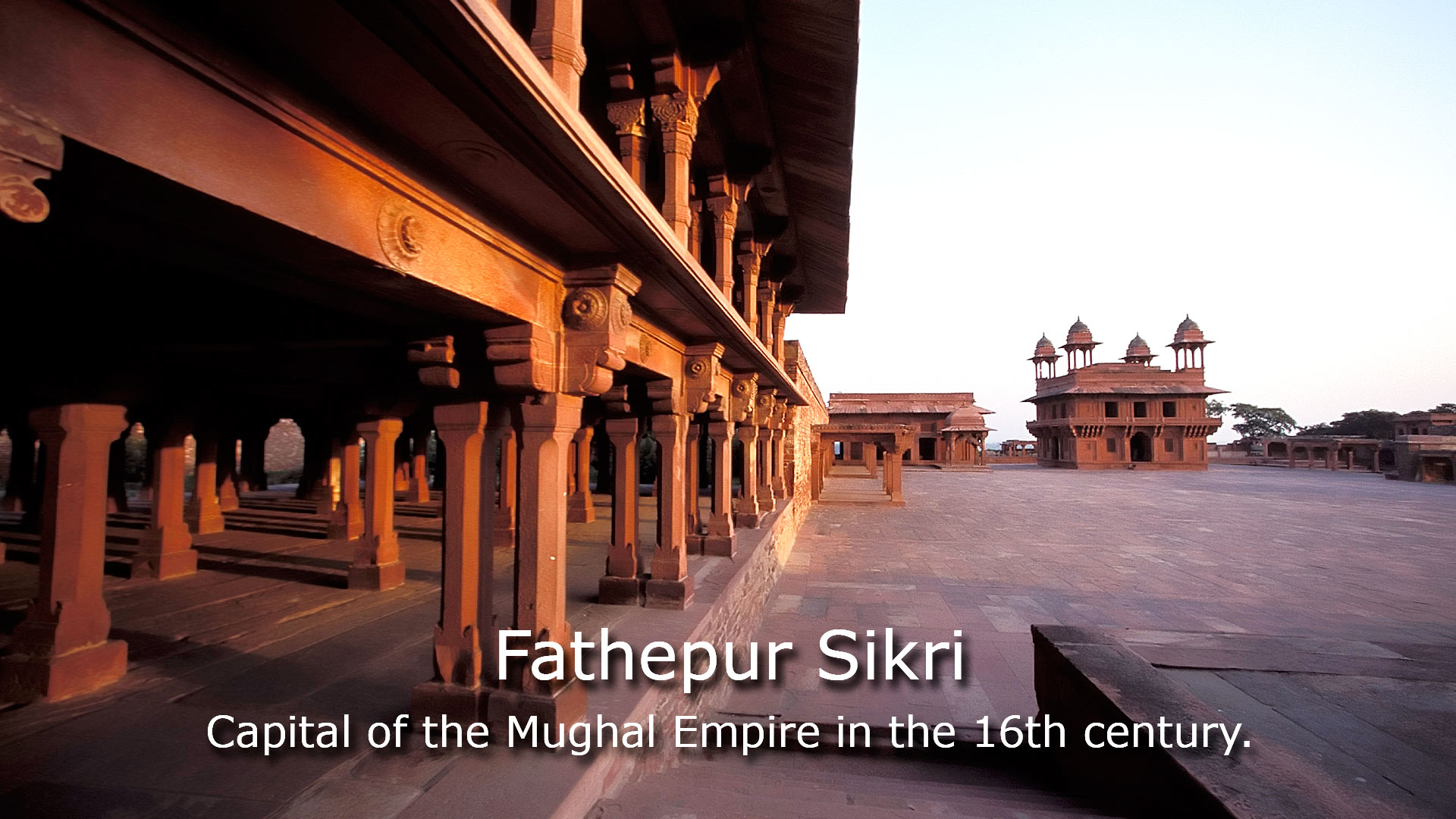 We start our day with a sunrise visit to one of the most well-known wonders of the world, the Taj Mahal*. An immense mausoleum of white marble, built between 1631 and 1648. Built by the Moghul Emperor, Shah Jahan in memory of his favourite wife, Mumtaz Mahal, the Taj Mahal is the jewel of Muslim art in India and a universally admired masterpiece of world heritage. Situated on the right bank of the Yamuna in a vast Moghul garden, this funerary monument combines elements and styles of Persian, Central Asian and Islamic architecture. After visiting the Taj Mahal, we return to our hotel for breakfast. Following some rest time, we visit Agra Fort*. This powerful fortress of red sandstone encompasses the spectacular imperial city of the Moghul rulers. Explore fairy-tale palaces, audience halls and two very beautiful mosques.
Afternoon, we visit Fatehpur Sikri*. Built during the second half of the 16th century by the Moghul Emperor Akbar, this stunning complex was once the capital of the Moghul Empire. Just 10 years after its construction, the city with its beautiful temples, mosques and monuments were abandoned due to lack of water.  Surprisingly, many structures are still in existence and used even today including one of the largest mosques in India and the artistically designed mausoleum of the revered Sufi saint, Salim Chisty. We will learn of a very interesting historical fact associated with Salim Chishty and the Moghuls. Evening is free to explore this small town, Agra, home to three UNESCO World Heritage Sites. (B, D)

Note: On nights with a Full Moon the Taj Mahal's pure white marble shimmers silver in the moonlight and is open to visitors. Bestway Tours & Safaris can arrange an optional tour to enjoy this very special occasion.
Day 07: Agra/Ranthambore (Drive)
Our adventure continues as we set off for Ranthambore, the former hunting ground of the Maharajas of Jaipur. Ranthambore National Park boasts one of the largest and most diverse collections of wildlife species in India. It's rugged terrain and dense deciduous forests also offer stunning panoramas. After lunch at our lodge in Ranthambore, we take an adventurous safari through the park, spotting tiger, nilgai, chausingha, chital, chinkara, wild boar, jungle cat, rattle, hyena, porcupine and the black-faced langur. About 150 bird species can also be found here, including migratory birds that arrive in winter. The safari lasts for about 3 hours. Evening is fun time with the other guests and Resort team.

Overnight: Anuraga Palace, Ranthambore (1 night) (B, L, D)

Day 08: Ranthambore/Jaipur (Drive)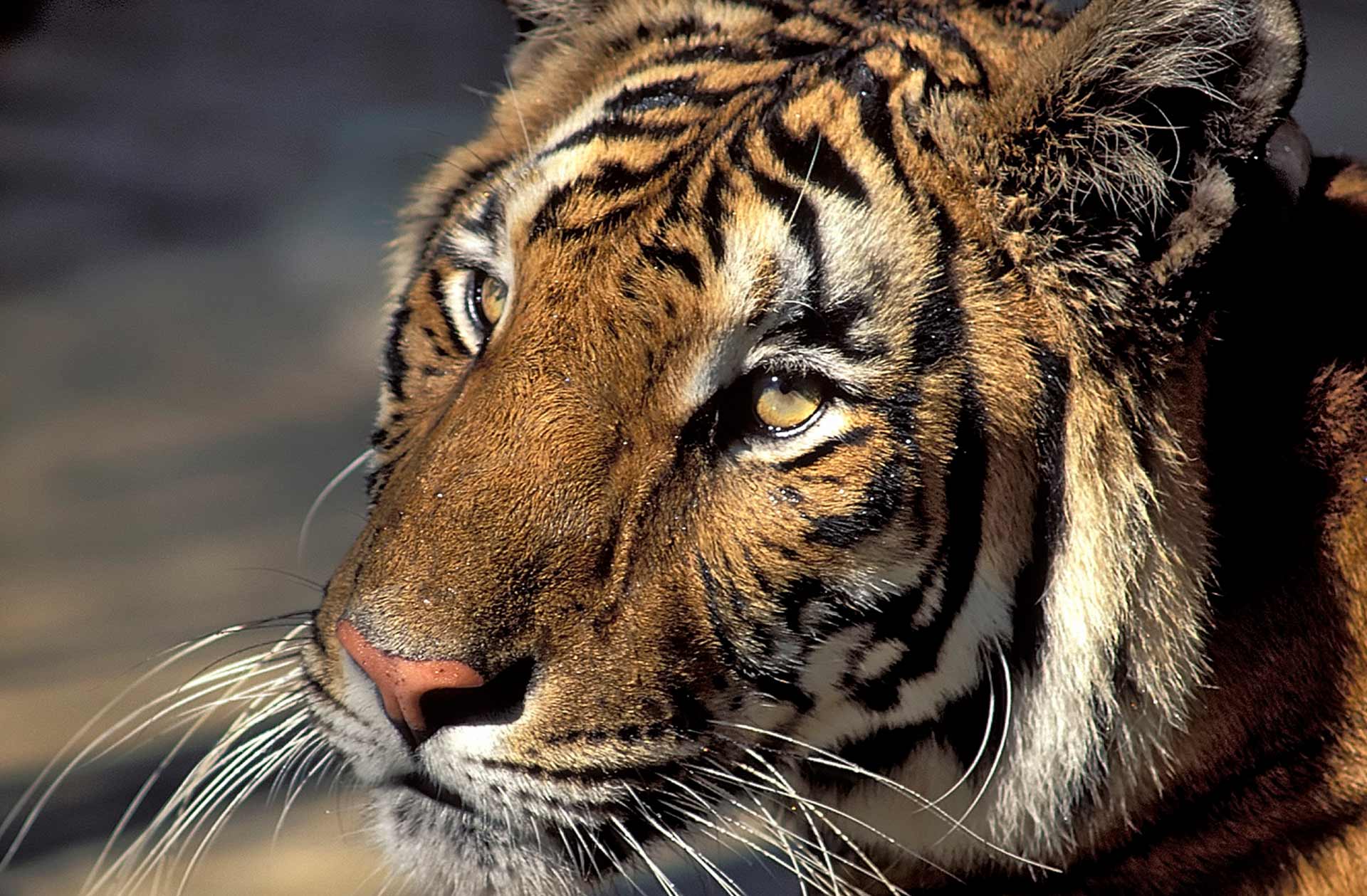 Ranthambore was established as a game sanctuary in 1955 and declared a Project Tiger reserve in 1973. Spotting Ranthambore's famous Royal Bengal tigers in their natural habitat is an awe-inspiring experience. Early morning, we take another safari through the park with our eye out for these majestic animals. After our morning safari, we drive to Jaipur, the capital of Rajasthan. Jaipur is also called the Pink City, since most of the buildings in the old city are made of pink sandstone. In the evening, we enjoy dinner followed by a unique Rajasthani cultural dance show.

Overnight: Shiv Vilas / Radisson Blu Jaipur (2 nights) (B, D)
Day 09: Jaipur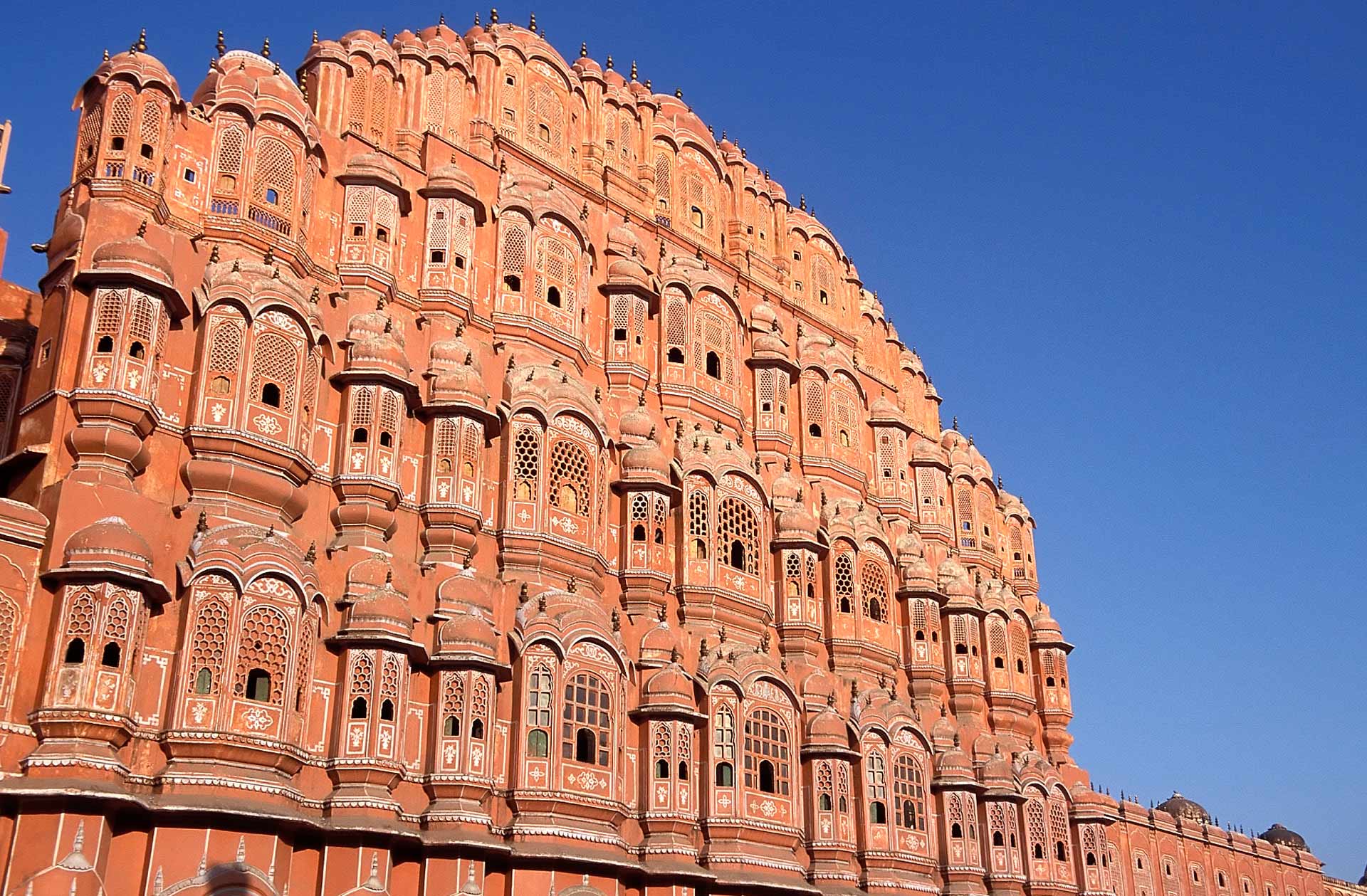 This morning, we are treated like the royalty of yesteryear with a journey to the Amber Fort, located in a picturesque valley among the Kalikho Hills. Known as the gem of Jaipur, this imposing fort dating from the late 16th century was never attacked or invaded. Built from a combination of yellow and pink sandstone and white marble, the fort includes distinguished halls, intricate carvings and ornate gardens. Next we return to Jaipur to visit the majestic City Palace, which houses a rare collection of Indian art. We also stop at the stunning Hawa Mahal, or Palace of Winds, where the ladies of the royal harem used to watch the city from behind the intricately carved façade, and the Jantar Mantar*, a historic astronomical observation site boasting instruments used to star-gaze with the naked eye. The evening is free to enjoy the one-of-a-kind shopping of the bazaars. Jaipur is noted for its craftsmen, skilled in brass inlay, lacquer work and stone setting. (B, D)

Day 10: Jaipur/Delhi (Drive)
After an incredible tour of the Splendors of North India, we are driven to Delhi where we check in at hotel Vivanta By Taj Dwarka New Delhi for day rooms until 8:30 PM. After a farewell dinner we are transferred to the international terminal for our flight home. We bid farewell to India after what will have been a memorable journey into history, culture, art, architecture, making new friends and lots of memories. (B, D)
B=Breakfast, L=Lunch, D=Dinner