Day 01: Arrive Arusha (Kilimanjaro)
Jambo! We are cordially welcomed as we arrive at Kilimanjaro International Airport and are transferred to our hotel in Arusha. Balance of the day is free. Arusha is the exact centre between Cairo and Cape Town and is the gateway to the safari game parks of Northern Tanzania.

Overnight: Arusha Serena Hotel, Arusha (1 night)
Day 02: Arusha/Lake Manyara (Drive)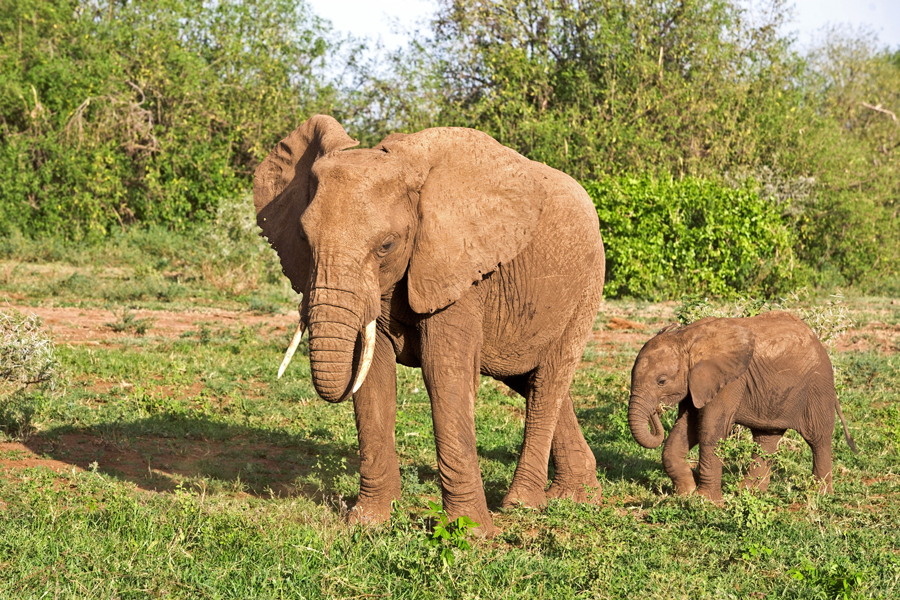 Our Great Migration Safari starts as we drive to Lake Manyara with picnic lunch en route. We enter the majestic Lake Manyara Game Park and enjoy the first of our exciting safaris. This small park is sandwiched between the Rift Valley escarpment and Lake Manyara. It is a pretty location with a good range of game, including giraffe, elephant, baboon and the rarely seen tree-climbing lion.

Overnight: Lake Manyara Serena Lodge, Lake Manyara (1 night) (B, L, D)
Day 03: Lake Manyara/Olduvai Gorge/Ndutu (Drive)
Depart for the famous Olduvai Gorge, where the Africanthorpus skull was found. Olduvai Gorge is one of the most important paleoanthropological sites in the world. The gorge is a very steep- sided ravine roughly 48 kilometer s long and 100 meters deep. Exposed deposits show rich fossil fauna, many hominid remains and items belonging to the one of the oldest stone tool technologies, called Olduwan. T he objects recovered date from 15,000 to over 2 million years ago. Optional visit to a Masai Village and then proceed to the Ndutu region in the Southern Serengeti – home to the G reat M igration. As we drive to our campsite we enjoy our seco nd game safari. Our c amp consists of 20 luxury tents and en suite facilities with either king sized , twin or triple beds. Each tent is built on a raised wooden platform with a veranda from where one can clearly observe the wildlife. Bedroom is ample sized and tastefully furnished, while the en suite washroom offers twin washbasins, a standalone bath and an outside shower. Guests can enjoy a relaxing bath or take a shower under the stars.

Overnight: Lake Masek Tented Lodge, Ndutu (3 nights) (B, L, D)

Day 04 & 05: Ndutu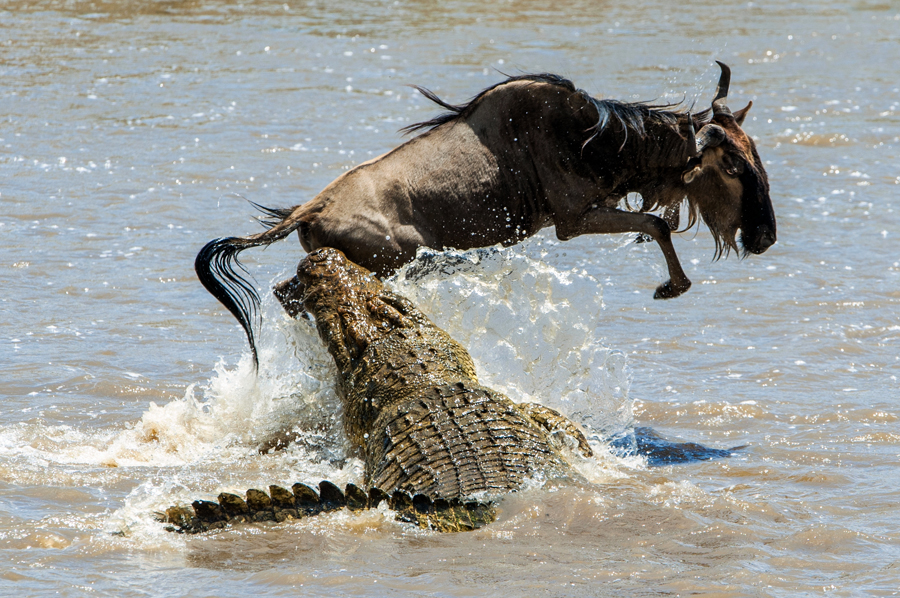 For the next two full days, game drives in the Ndutu region following the migration. If nature favours us and we experience the migration we will see great herds of wildebeest, gazelles and zebras all following one another. Truly, this is a photographer's paradise. Here the numbers can range from 250,000 to a million wildebeest and zebras migrating. During a short time frame of 3 weeks in February, the majority of the wildebeest calve. The sea of grass provides little cover and the young are easy prey for carnivores, bringing even more animal activity. Wildebeest calves, though vulnerable, can run within minutes of being born and in 3 days they are normally strong enough to keep up with the herd. We enjoy two full days of game drives in the Ndutu area. We have specially selected this region for our migration safaris. Our tented camp is located in the Ngorongoro Conservation Area by the shores of Lake Masek in Ndutu, between the vast plains of Serengeti National Park and the northern side of the Ngorongoro. An ideal place to add an optional early morning balloon safari. (B, L, D) (B, L, D)
Day 06: Ndutu/Serengeti National Park (Drive)
After breakfast, with packed lunch and rural scenery, we drive to the most famous of all game parks – the Serengeti*. There we take our first game drive before arriving at our beautiful lodge for overnight. Serengeti is a World Heritage S ite described by UNESCO as follows: "The vast plains of the Serengeti comprise 1.5 million hectares of savannah. The annual migration to permanent water holes of vast herds of herbivores (wildebeest, gazelles and zebras), followed by their predators, is one of the most impressive natural events in the world".

Overnight: Serengeti Serena Lodge, Serengeti (2 nights) (B, L, D)
Day 07: Serengeti National Park
Serengeti is a vast ecosystem in Northern Tanzania and extending into Kenya, where it is called Masai Mara. Serengeti spans over 31,000 square kilometer s, giving rise to its name, which is derived from the Masai language and means "endless plains". Although populations fluctuate, there are an estimated 1.3 million blue wildebeest, 200,000 zebras, 400,000 Thomson's gazelle and a host of other animals including elephants, giraffes, hippos, buffalos, lions, cheetahs, hyenas and the rare but still seen wild dogs, black rhino and leopards. We have a full day of game viewing at the endless plains – certainly a day to remember. (B, L, D)

Day 08: Serengeti/Ngorongoro Crater (Drive)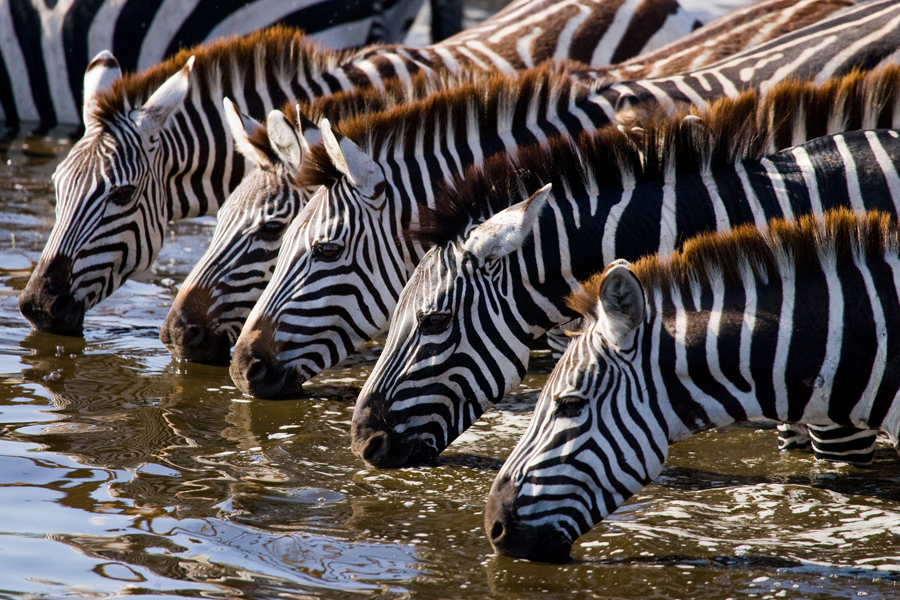 Enjoy yet another morning safari in the Serengeti before we drive to the Ngorongoro Crater*. The jewel in Ngorongoro's crown is a deep, volcanic crater, the largest un flooded and unbroken caldera in the world. About 20 kilometers across, 600 meters deep and 300 square kilometers in area, the Ngorongoro Crater is a breathtaking natural wonder. Going uphill we are transferred to our lodge that has a spectacular panoramic view of the Crater from above . Regularly voted one of the best hotels in the world, the Ngorongoro Serena Lodge is a unique lodge in Tanzania which clings to the rim of the magnificent Ngorongoro Crater, the largest and most perfect volcanic crater on earth. Long and low, the Serena Lodge is built from local river stone and camouflaged with indigenous vines. Designed to blend completely into the landscape, it is entirely invisible from the floor of the Crater 600 meters below.

Overnight: Ngorongoro Serena Lodge, Ngorongoro (2 nights) (B, L, D)
Day 09: Ngorongoro
Known as 'the eighth wonder of the world', the Ngorongoro Crater is one of Africa's best-known wildlife arenas. A UNESCO World Heritage Site, it offers a unique biosphere which has remained virtually unchanged since the dawn of time. Deep within the Crater, enclosed by towering walls, some 25,000 large mammals wander the plains, lakes and forests of 'the land that time forgot', dominated by enormous bull elephants, rhino and lions. We enjoy a 6 -hour crater safari – making this the last and most memorable safari before ascending to the Crater r im for our overnight. No wonder it has been compared to Noah's Ark - Ngorongoro is known for lions, elephants, buffaloes, wildebeest , Thomson's gazelles, zebras, reedbucks, rhino , monkeys, baboons, hippos, hyenas, jackals and thousands of flamingos at the lake. (B, L, D)

Day 10: Ngorongoro/Depart Arusha
After an incredible migration safari, we drive via the Great Rift Valley and have an optional visit to the Mto wa Mbu African village. Upon arrival at Arusha we are transferred to the airport for our flight. You have an ideal opportunity to add gorilla viewing in Uganda/Rwanda, as well as a visit to Zanzibar Island, Victoria Falls or Madagascar. Please ask for details. (B, L)

B=Breakfast, L=Lunch, D=Dinner