Day 01: Arrive Mumbai
Namaste! Upon arrival, we are warmly welcomed at the airport in the traditional Indian way with hands clapped together and transferred to our hotel. The remainder of the day is free to relax or enjoy the financial, commercial and entertainment capital of India.

Overnight: The Taj Mahal Tower, Mumbai (2 nights)
Day 02: Mumbai
We start our day with a visit to the Gateway of India, Mumbai's most famous monument. Here we embark on our excursion to the Elephanta Caves*, located on an island in the Sea of Oman. The caves contain a collection of rock art linked to the cult of Shiva. Here, Indian art has found one of its most perfect expressions, particularly the huge high reliefs in the main cave. We return to Mumbai by motor launch and explore the Victorian Gothic and Art Deco Ensembles of Mumbai*, visiting the Prince of Wales Museum and Chhatrapati Shivaji Terminus*, formerly known as Victoria Terminus Station, an outstanding example of Victorian Gothic Revival architecture in India, blended with themes deriving from Indian traditional architecture. The building, designed by the British architect F. W. Stevens, became the symbol of Bombay as the 'Gothic City' and the major international mercantile port of India. Its remarkable stone dome, turrets, pointed arches and eccentric ground plan are close to traditional Indian palace architecture. Our next stop is at Mani Bhawan, where Mahatma Gandhi stayed during the Freedom Struggle. The house is now converted into a museum. From here, we leave for the Jain Temple and Hanging Gardens, the Zoroastrian Towers of Silence and bustling Crawford Market. We also drive past Haji Ali, the tomb of a wealthy Muslim merchant. We end our tour at the Dhobi Ghat, the world's largest outdoor laundry. The word Dhobi Ghat is used all over India to refer to any place where many washers are present. (B, D)
Day 03: Mumbai/Nagpur (Flight) /Pench (Drive)
Today we are transferred to the airport for our flight to Nagpur. We are taken on a short tour of Nagpur upon arrival, visiting a stunning 600-year-old Ram temple, a beautifully carved Jain temple, and Deekshabhoomi, an important pilgrimage center for Buddhism. We then continue our journey to Pench National Park, checking in to our hotel on arrival.

Overnight: Baghvan - A Taj Safari Lodge, Pench (2 nights) (B, D)
Day 04: Pench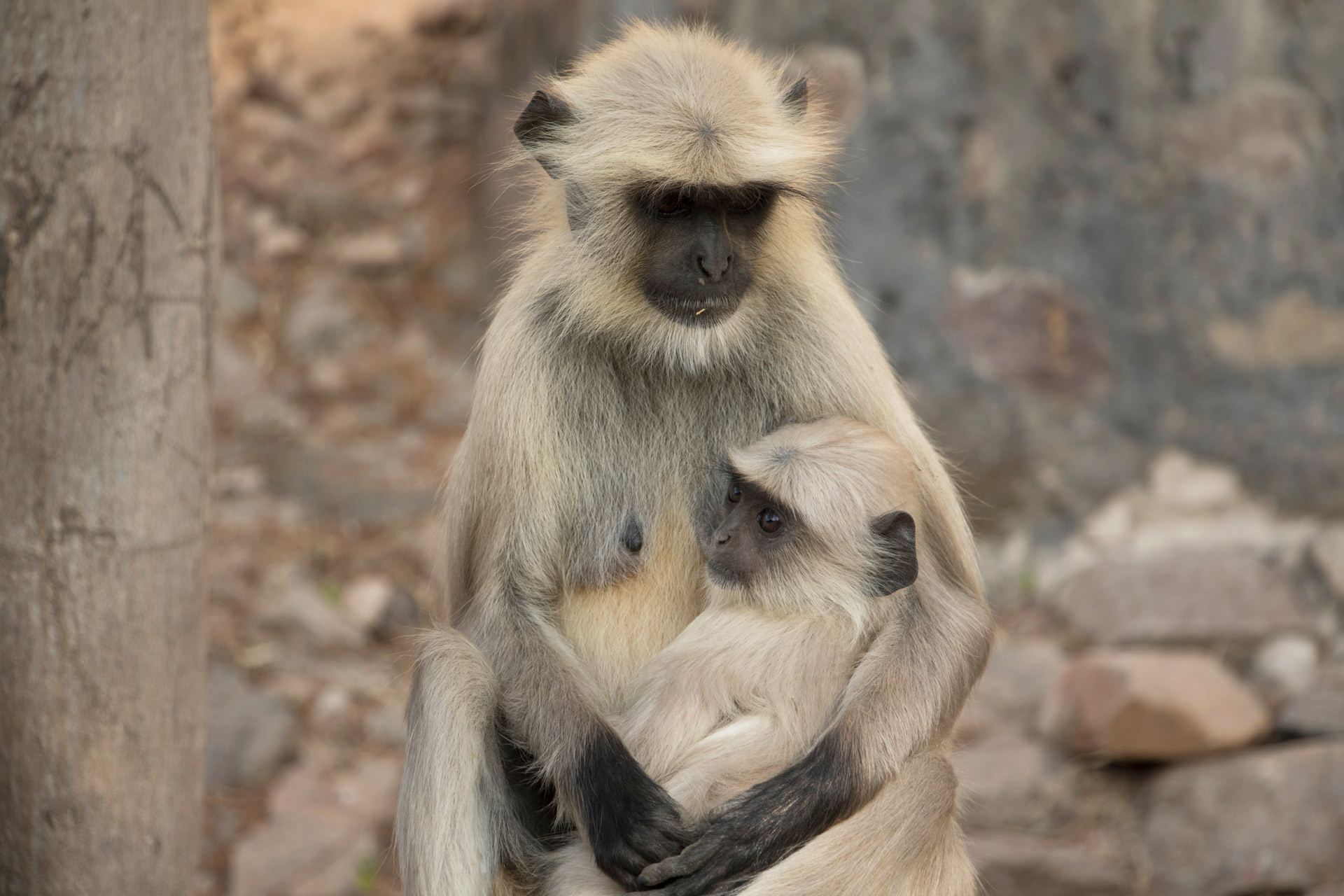 The first of a trio of parks renowned for their tigers, Pench National Park is bursting with wildlife against the backdrop of teak trees and the Satpura Hills. We embark on morning and evening game drives in the park, searching for tigers and other animals. Here cheetal, sambar and nilgai are commonly seen grazing, while jackals and packs of wild dogs can be spotted in search of food. Herds of gaur hang out near streams and bamboo patches, sloth bears occupy hilly, rocky out crops, and langurs are also very common. The park is home to more than 210 species of birds including, peafowl, red jungle fowl, crow pheasant, crimson breasted barbet, redvented bulbul, racket tailed drongo, magpie robin and lesser whistling teal. (B, L, D)
Day 05: Pench/Kanha (Drive)
A unique opportunity today as we continue our journey to Kanha National Park. The famous setting of Rudyard Kipling's "The Jungle Book", Kanha is king when it comes to tiger spotting. Over 90 tigers and 100 leopards roam its 940 square kilometers of land. On arrival in the park, we check into our resort. We then embark on an afternoon exploration of the parks thick forests, rolling meadows and ample wildlife.

Overnight: Banjara Tola - A Taj Safari Lodge, Kanha (2 nights) (B, L, D)
Day 06: Kanha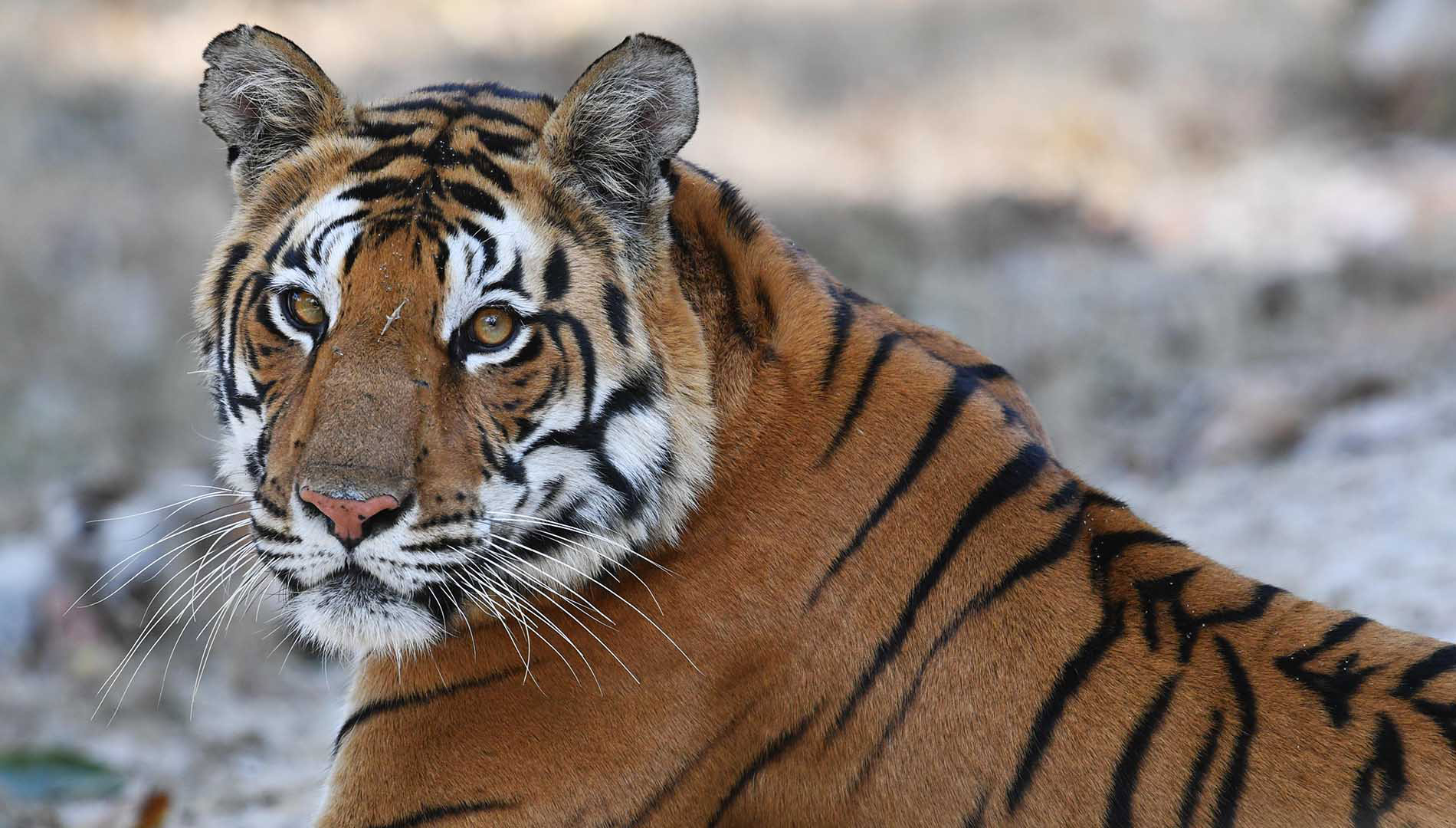 Morning and evening game drives into the park in search of one of nature's greatest natural sights—a wild tiger roaming through the wilderness. Conservation is important at Kanha and its ample wildlife and plant species are some of the most protected in Asia. (B, L, D)
Day 07: Kanha/Bandhavgarh (Drive)
Today we continue our tiger spotting journey with a drive to Bandhavgarh. Set among the Vindhya hills of Madhya Pradesh the park contains a high density of game and offers some of India's best tiger viewing. This scenic region is also white tiger country. On arrival in Bhandavgarh, we check in to our hotel. Later in the afternoon, we take time to explore the national park.

Overnight: Mahua Kothi - A Taj Safari Lodge, Bandhavgarh (2 nights) (B, L, D)
Day 08: Bandhavgarh
We enjoy morning game drives into the park, with the potential to spot tigers, nilgai, chausingha, chital, chinkara, wild boar and fox. Afternoon is free to relax. (B, L, D)
Day 09: Bandhavgarh/Panna (Drive)
Today we drive to Panna National Park, checking in to our hotel on arrival. Completing the trifecta of India's famous tiger parks, Panna offers the opportunity to spot tigers, sloth bears, leopards, deer, antelope and much more. In the afternoon, we take time to explore the park and its abundant wildlife.

Overnight: Pashangarh- A Taj Safari Lodge , Panna (2 nights) (B, L, D)
Day 10: Panna
In the morning, we enjoy another game drive in the park. Afternoon we explore the Khajuraho Group of Monuments*, a collection of temples that are designated as UNESCO World Heritage Sites. Considered as some as the finest temple art in the world, the temples were built between 950 and 1050 A.D. Today only 20 temples are left, but the remaining structures are known worldwide for their intricate and erotic sculptures. (B, L, D)
Day 11: Panna/Khajuraho (Drive) & Khajuraho/Delhi (Flight)
Morning game drives into the park for some last stunning wildlife sighting. In the afternoon, we are transferred to Khajuraho airport for our flight to Delhi. On arrival in Delhi, we are transferred to our hotel. The rest of the day is free to relax or enjoy Delhi's bustling city streets.

Overnight: Taj Palace Hotel , Delhi (2 nights) (B, D)
Please note: If a flight from Khajuraho to Delhi is not operating at the time of your tour, then we will provide a road transfer to Jhansi railway station and train from Jhansi to Delhi.
Day 12: Delhi
India's capital is a tantalizing mixture of old and new. We start our exploration with a visit to New Delhi's Birla House, the former residence of Mahatma Gandhi before he was assassinated by Nathuram Godse in 1948. Next we visit the famous India Gate followed by the Houses of Parliament, Connaught Place and Humayun's Tomb*, built in 1570 as the first garden-tomb on the Indian subcontinent. We continue to the UNESCO World Heritage Site of Qutub Minar and its Monuments*. Built over the course of 300 years, the red sandstone tower of Qutub Minar is 72.5 meters and five stories high. The surrounding archaeological area also includes the magnificent Alai-Darwaza Gate, a masterpiece of Indo-Muslim art. Our afternoon concentrates on Old Delhi, starting with the Red Fort Complex*, named for its massive walls of red sandstone. The Red Fort and its sister construction, the 16th-century Salimgarh fort, are considered the zenith of Moghul creativity. After our visit, we embark on a captivating journey by rickshaw, passing through the narrow lanes of the famous Chandni Chowk Bazaar. Constructed by Moghul emperor Shah Jehan in the 17th century, this bazaar remains one of Old Delhi's oldest and busiest markets. We end our rickshaw ride at Jama Masjid, India's largest mosque. After visiting the mosque, we proceed to Raj Ghat, the cremation site of Mahatma Gandhi. In the evening, we enjoy a farewell dinner at a well-known local restaurant. (B, D)
Day 13: Depart Delhi
After a memorable journey through incredible India, we are transferred to the airport for our departure. A great opportunity here to extend our journey with India holiday tour packages to other areas of the country – please contact Bestway Tours & Safaris for information and recommendations. (B)
B=Breakfast, L=Lunch, D=Dinner