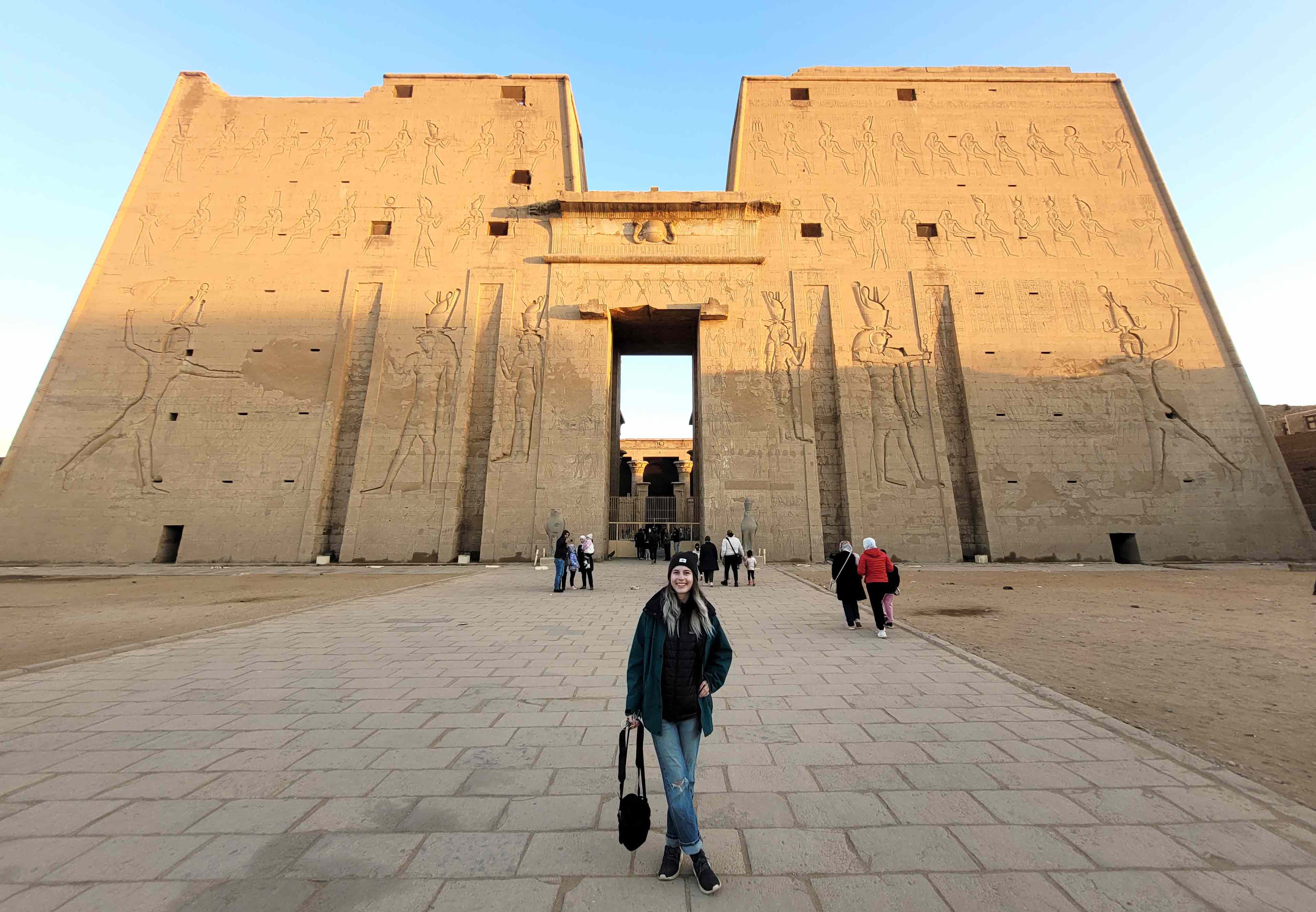 Photo credit: Kierra Jones
Returning to travel - Our Bestway expert shares her experience

Starting in January 2022, Bestway team member Kierra Jones embarked on an extended journey to visit some of Bestway's top destinations. In this series, she takes us step-by-step through her on-the-ground experiences and shares exactly what it's like travelling, right now. When I set foot at YVR Vancouver International Airport for my first time since early 2020, I was excited—but also a little anxious about what to expect.

My destination was Egypt, a place I had dreamed of visiting since I was a child.

I had done my research and knew I had the correct documents in line. However, there were a few things my research couldn't tell me. Would the flying experience be different? Would COVID-19 related requirements cause me any difficulty? Would travelling feel similar to how it did before?

After flying more than 11,000 kilometers across the world, I can confidently say there was no reason for me to be so worried.  Below, I'll share exactly what the flying experience was like, as well as some top tips I used and highly recommend to prepare for travel.
Photo credit: Kierra Jones




What should I expect when flying in 2022?



Embarking on an international flight was not as different as I had imagined it might be.

My ticket was with Turkish Airlines, and I made sure to arrive earlier than I would usually, in case COVID-19 related procedures took extra time. In my case, the additional time was not needed, but I didn't mind not feeling rushed.

One of the main contrasts came as soon as I made my way to the Turkish Airlines counter. In order to enter the check-in line, I needed to show the Turkish Airlines staff my passport and any required health documents for my final destination, Egypt.

At the time of my travel, in late January 2022, Egypt required that tourists present a negative PCR COVID-19 test result done within 72 hours of the departure of their flight in order to enter the country. However, visitors who had a certificate of full vaccination with a QR code on it were able to bypass the PCR test entry requirement*.

Before travel, I had confirmed with Bestway's local team in Egypt that Canada's federal vaccination certificate qualified me for the exemption from taking a PCR test.

Upon check-in, I showed my vaccination certificate to the Turkish Airlines staff. They also gave me a Health Declaration Form that I would need to fill out and present upon entry into Egypt.

After check-in, making my way through security and boarding the plane remained much the same as pre-COVID times. However, one unexpected benefit I noticed was since Vancouver airport is not as busy at the moment, I made it through security in record time!

*Entry requirements are subject to change. Please get in touch with Bestway for the most current information.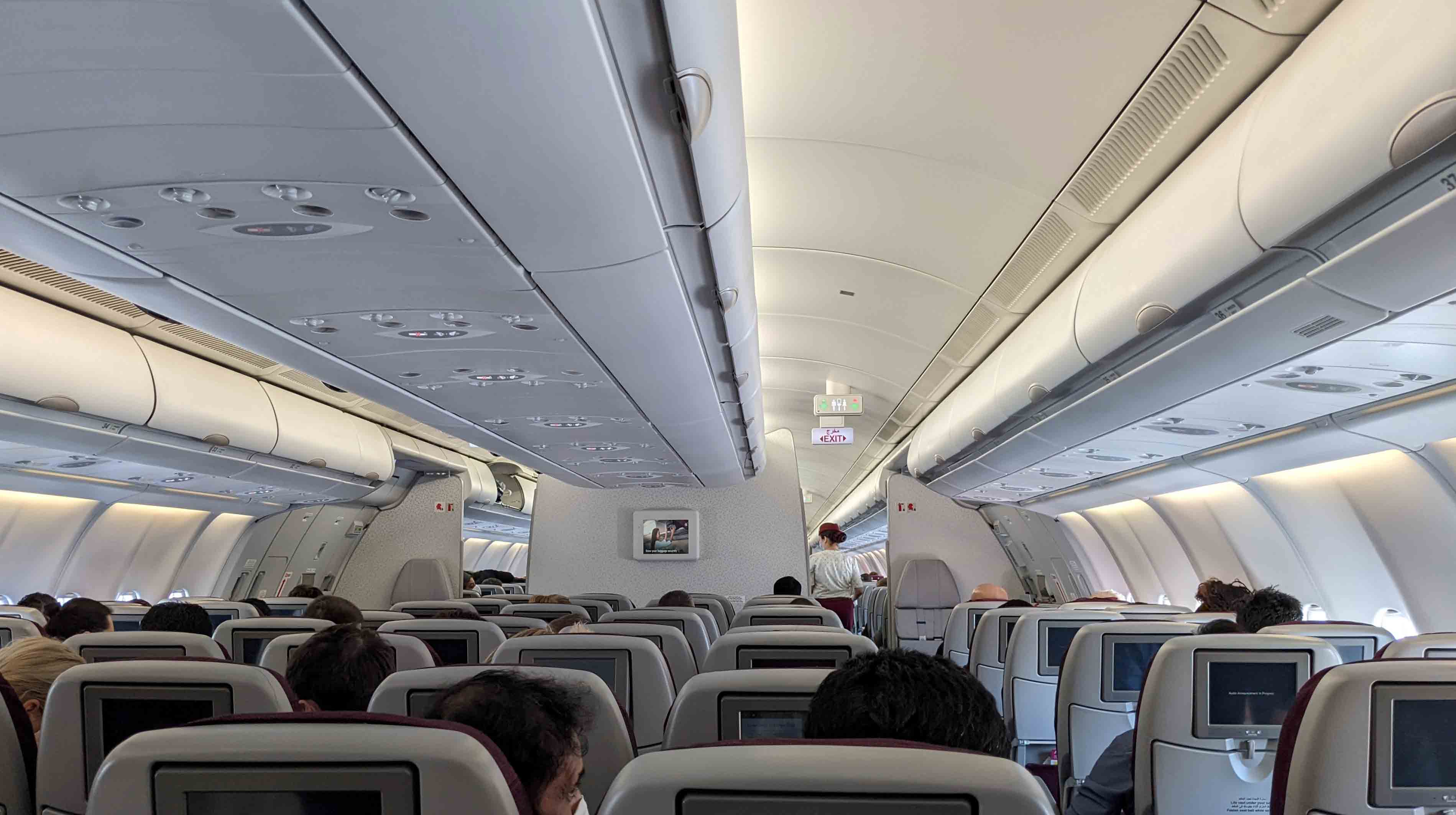 Photo credit: Kierra Jones




Safety measures on board the plane



Like most other airlines, Turkish Airlines has put stringent protocols in place to create a safe travel experience for their clients. Seating areas are completely disinfected in between flights, and planes use hospital-grade HEPA filters, which renew the air approximately every three minutes.

During my journey, mask wearing was strictly enforced on the plane and in the airport at all times, except when eating and drinking.

I was also pleasantly surprised that upon boarding the flight, Turkish Airlines provided each of passengers with a special hygiene kit which included sanitizing wipes, multiple face masks and hand sanitizer.

It's also important to note that socially-distanced seating is no longer provided by any airlines. However, when I checked in, it was easy to find a row with no one sitting beside me. Of course, this may vary depending on how busy your flight is!



Overall, I found COVID-19 related safety and documentation procedures to be handled by Turkish Airlines staff in a professional and helpful manner. In fact, my overall experi

ence with Turkish Airlines was very good. Their planes were some of the newest I have been on, with large and responsive touch screens on the back of each seat, and their staff was incredibly friendly

.
Photo credit: Kierra Jones




Transiting through Istanbul, Turkey



My flight itinerary included a layover in Turkey's new Istanbul International Airport.

I found the transit process here to be very similar to the usual formalities. The only difference was that Turkish Airlines staff again checked that I had the correct health documents before I boarded the second flight, from Istanbul to Cairo.

Entry into Egypt



The entry process into Egypt was actually quite simple and welcoming.

Upon disembarking the plane, I was required to go in a lineup to present my health documentation at the special counter.

Once at the front of the short line, I gave the representative my Egyptian Health Declaration Form and a copy of my Canadian federal vaccination certificate. He examined them for about a minute, then waved me through.

After completing the normal visa formalities, I was on my way to discovering the wonders of Egypt!
Photo credit: Kierra Jones




Top tips for travel planning in 2022



In preparing to travel internationally, there were a few things I did that allowed me to feel confident in my decision.

1. Choosing the right destination.

More and more countries are opening to tourists or relaxing their travel requirements every day.

However, if you are feeling a little uncertain about travel, you may want to go with a destination that has simplified entry requirements.

Besides its incredible ancient sites, one of the aspects that attracted me to Egypt as a destination was that it didn't require a COVID-19 test for me to visit.

This is where Bestway can really help out. We do keep a curated list of countries that are open to tourists right now, but our team can also suggest destinations that don't require COVID-19 testing or quarantine to enter. Get in touch with your specific travel wishes and we'd be happy to help.

2. Using the best resources

For some of the most reputable and up-to-date information on COVID-19 related entry requirements to countries around the world, I would recommend consulting the IATA COVID-19 Travel Regulations Map.

However, this map only provides information about entry requirements, not about what it's actually like to travel to a destination.

For this kind of information, I was able to consult Bestway's local team in Cairo who confirmed to me that many Canadians and Americans are successfully travelling through Egypt right now and all attractions in Egypt are open.

Likewise, if you have a destination you are curious about, our Bestway team can consult with our local team for both the most current entry requirements and the within-country travel situation.

3. Protecting yourself with travel insurance

The last aspect that truly helped me feel confident about deciding to travel was comprehensive insurance coverage.

After researching the various travel insurance policies that covered unexpected COVID-19 related medical costs for Canadians, I decided to go with Manulife. My main reason was that they offer a dedicated COVID-19 plan with some of the most generous coverage in Canada.

Canadians can get a quote for Manulife travel insurance coverage here. Arming myself with information and consulting with local experts allowed me to feel comfortable travelling abroad, and I found my flight experience to be smoother than I could have expected.

Read part two of the series, where I share my first impressions of travelling in Egypt, as well as my experiences in the city known as "Mother of the World", Cairo!

Sign up for our Bestway newsletter to follow Kierra's journey and learn exactly what it's like to travel right now.

Posted by Kierra Jones