Photo credit: Kierra Jones
Reporting from Egypt - What it's like to visit right now

Since January 2022, Bestway team member Kierra Jones has been able to embark on an extended journey to visit some of Bestway's favourite destinations. In this series, she takes us step-by-step through her on-the-ground adventures and shares exactly what it's like to travel right now.

Read part one of the series to learn about Kierra's experience taking an international flight in 2022 and get some top tips for returning to travel.
Photo credit: Kierra Jones


Our guide said he had never seen the Pyramids of Giza so empty.

Small groups wandered about, and a couple tour buses were parked in the lot, but the area felt uncrowded and peaceful.

It was easy to get a photo without tourists, or wander to a side of a pyramid where no one was around to take in the monuments' full majesty.

Through a stroke of luck, many of the vendors had even taken the day off–due to a special event held by the President of Egypt in Cairo, we heard.

The sightseeing tour was a great example of what it's like visiting Egypt right now–less foreign tourists and a more calm experience of some of the country's top attractions. Read on as I share my first impressions of Cairo, as well as my experience travelling in Egypt during COVID-19.
Photo credit: Kierra Jones




Discovering Cairo



One cannot talk about Cairo without mentioning its busyness.

With more than 20 million people in the Greater Cairo Area, this megacity has long been notorious for its traffic-filled streets.

However, beyond the bustling cityscape, I found incredible sites and rich culture. And of course, Cairo becomes much more easily navigable with a guide and driver–one benefit of taking a private or small group tour!

Spending a day exploring Cairo is akin to spending a day walking through history. In one neighbourhood, you can discover 1,000-year-old mosques and markets alongside modern museums. In another, you can see ancient monuments set among the colonial-style buildings, mom-and-pop shops and street side food stalls that represent daily life for many Cairenes today.
Photo credit: Kierra Jones


The highlight of any Cairo visit is the Pyramids of Giza, the only surviving ancient wonder of the world and the tallest man-made structure on Earth for more than 3,800 years.

For me, these immense structures lived up to their reputation. Wandering between them felt mysterious and awe-inspiring, and learning about their unique history complemented the experience perfectly.

Many are surprised to find that the pyramids are so close to the towering brick buildings of Giza, but I felt this only added to their charm–even thousands of years later, they are still the centre of civilization along the Nile.

What some don't know is that there are actually many different pyramids you can visit in the Cairo area. I also had the chance to see the Step Pyramid of Saqqara and the Bent Pyramid of Djoser.
Photo credit: Kierra Jones


Pre-dating the Pyramids of Giza, the unique shapes of these two pyramids show firsthand how the Ancient Egyptians worked to perfect the pyramid structure.

I would highly recommend adding in an excursion to both of these locations. Besides feeling like I was stepping back into antiquity, I had both sites almost to myself!

A visit to the pyramids of Saqqara and Djoser can be added to any of our Egypt adventures. Contact Bestway to learn more.

Beyond the pyramids



While the pyramids in this region were a highlight, other less-explored Cairo sites were some of my favourite.

A visit to the Egyptian Museum in Tahrir Square is a must while in the city, and the hundreds of ancient artifacts found here are fascinating. However, my top museum experience was actually the newly-open National Museum of Egyptian Civilization.

Spacious and expertly curated, this museum provides a great overview of Egyptian history from ancient times to present, with thoughtfully selected artifacts.

The focal point of the museum is an astounding collection of 22 royal mummies. I found it captivating to see the mummies of the ancient pharaohs I had heard so much about.

A tour of the National Museum of Egyptian Civilization can be included in any of our Egypt itineraries. Contact us for more details.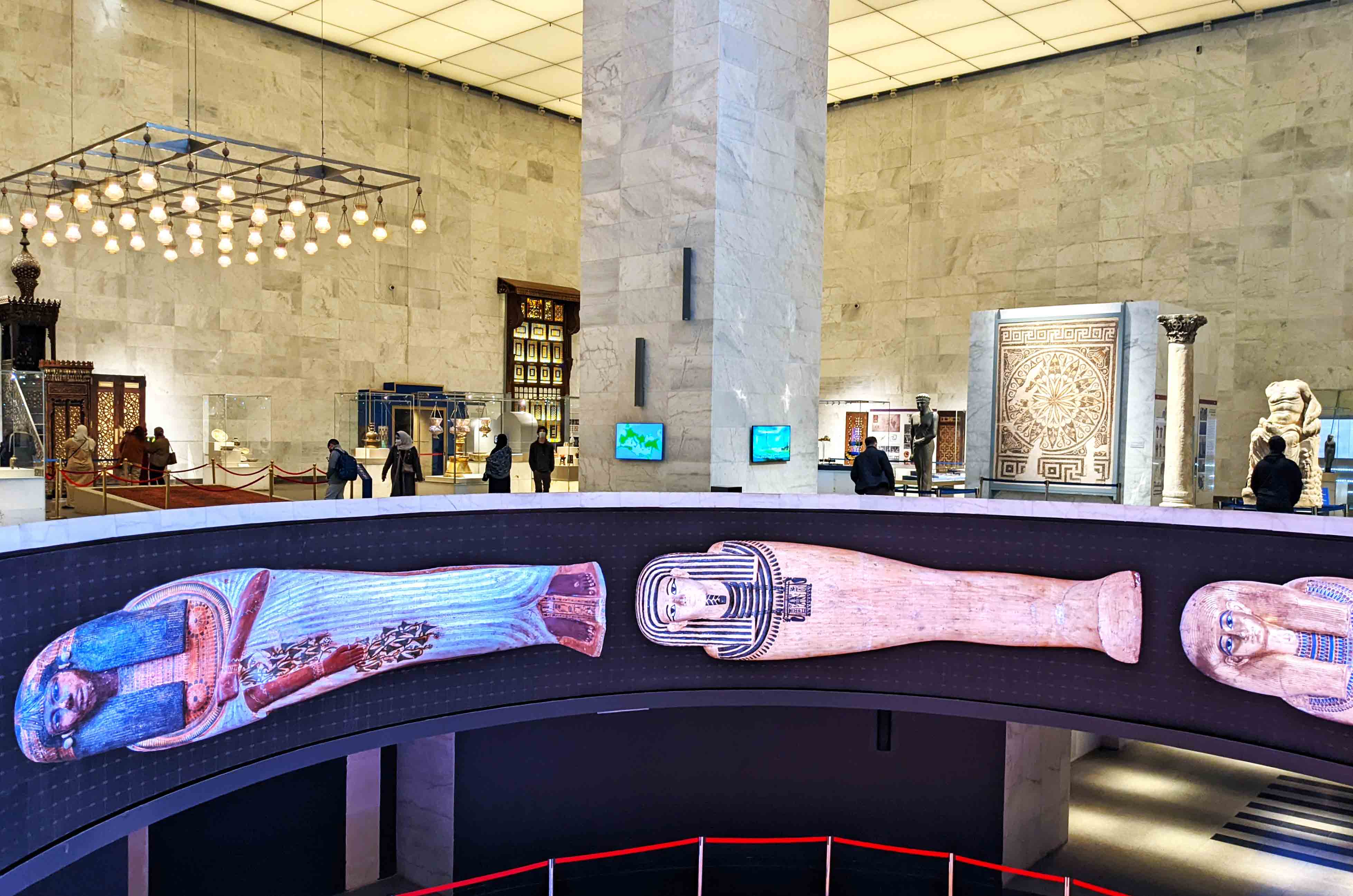 Photo credit: Kierra Jones


It's worth noting that the under-construction Grand Egyptian Museum (GEM) is said to be opening in late 2022 (though the date has been oft-postponed, so that may not be the case).

The GEM will be a museum of epic proportions, the largest museum in the world dedicated to one civilization.

However, even though I visited before the GEM opened, I didn't feel like I missed out.

The many museums of Cairo and beyond allowed me to see some of Egypt's most tantalizing archaeological discoveries, from mummies to colossal statues to intricate artifacts found in royal tombs.

Outside of Ancient Egypt, I also highly enjoyed exploring the 1,000-year history of Islamic Cairo.

Cairo is one of the world's oldest Islamic cities. It's a pleasure to stroll down the streets of the medieval quarter and take in the hundreds of mosques, madrassas and other buildings that line its picturesque streets.

Discover Islamic Cairo with our 9-day Egypt: Cradle of the Nile tour.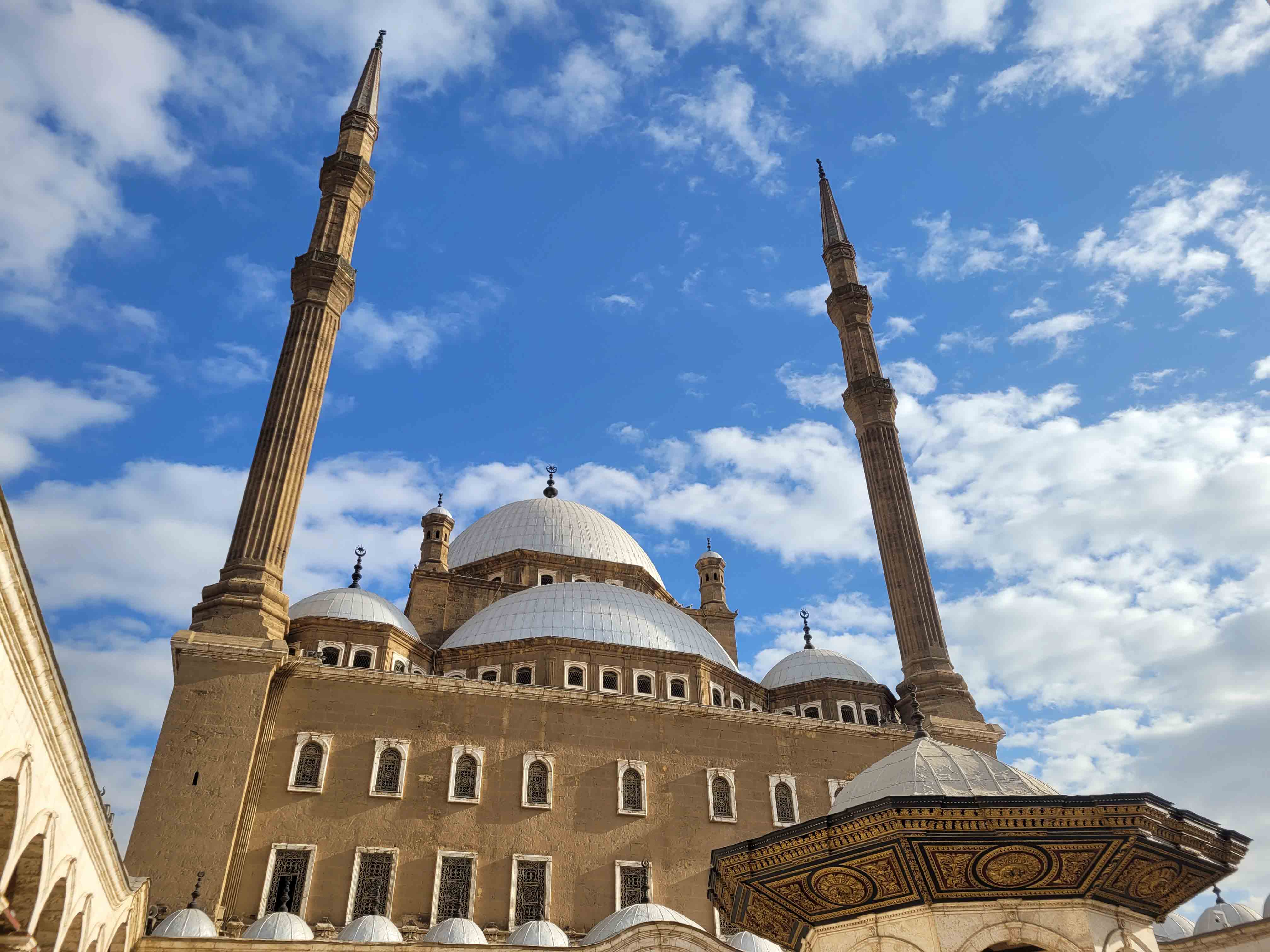 Photo credit: Kierra Jones




Egypt during COVID-19



Reopened to foreign tourists ever since July of 2020, Egypt has been a bastion for travel during the pandemic.

Easy-to-meet entry requirements let fully vaccinated travellers visit Egypt without a COVID-19 test*, and relaxed restrictions within the country mean all attractions, transportation and restaurants are open for business.

*Entry requirements are subject to change. Please contact Bestway for the most current information.

As my experience at the Pyramids of Giza shows, one of the main benefits of visiting Egypt right now is the lack of other travellers. This isn't to say the country is empty. Some sites do feel a little crowded, and I also encountered many local tourists.

However, considering Egypt was the most visited country in Africa pre-pandemic, the difference is astounding. If you prefer a less touristed experience, you may not have the opportunity to see Egypt like this again!
Photo credit: Kierra Jones


Many guides I spoke with had a story of losing their job due to COVID-19, followed by months of uncertainty with little government support. Another feel-good aspect of my visit was knowing that I was contributing to the rebuilding of peoples' livelihoods and businesses.

One not-so-positive experience that Egypt is known for is its sometimes over-persistent vendors who sell souvenirs at tourist sites. Even now, this is part of the Egyptian adventure. However, I do feel that due to the tourism downturn, there are significantly less touts than there would usually be!

In terms of COVID-19 related restrictions on the ground, Egypt is very much a mask-optional destination. In most locations, most locals choose not to wear face masks. However, masks are readily available, and other travellers I met wore them according to their comfort level. It is also worth noting that at airports, certain tourist attractions, higher-end hotels, and other specific locations, wearing a mask is mandatory.

Bestway Tours & Safaris has introduced extensive safety measures in our journeys to Egypt and beyond that adhere to global standardized protocols for health and hygiene, allowing us to receive the World Travel and Tourism Council's Safe Travels stamp. Learn more about our Safe Travel protocols.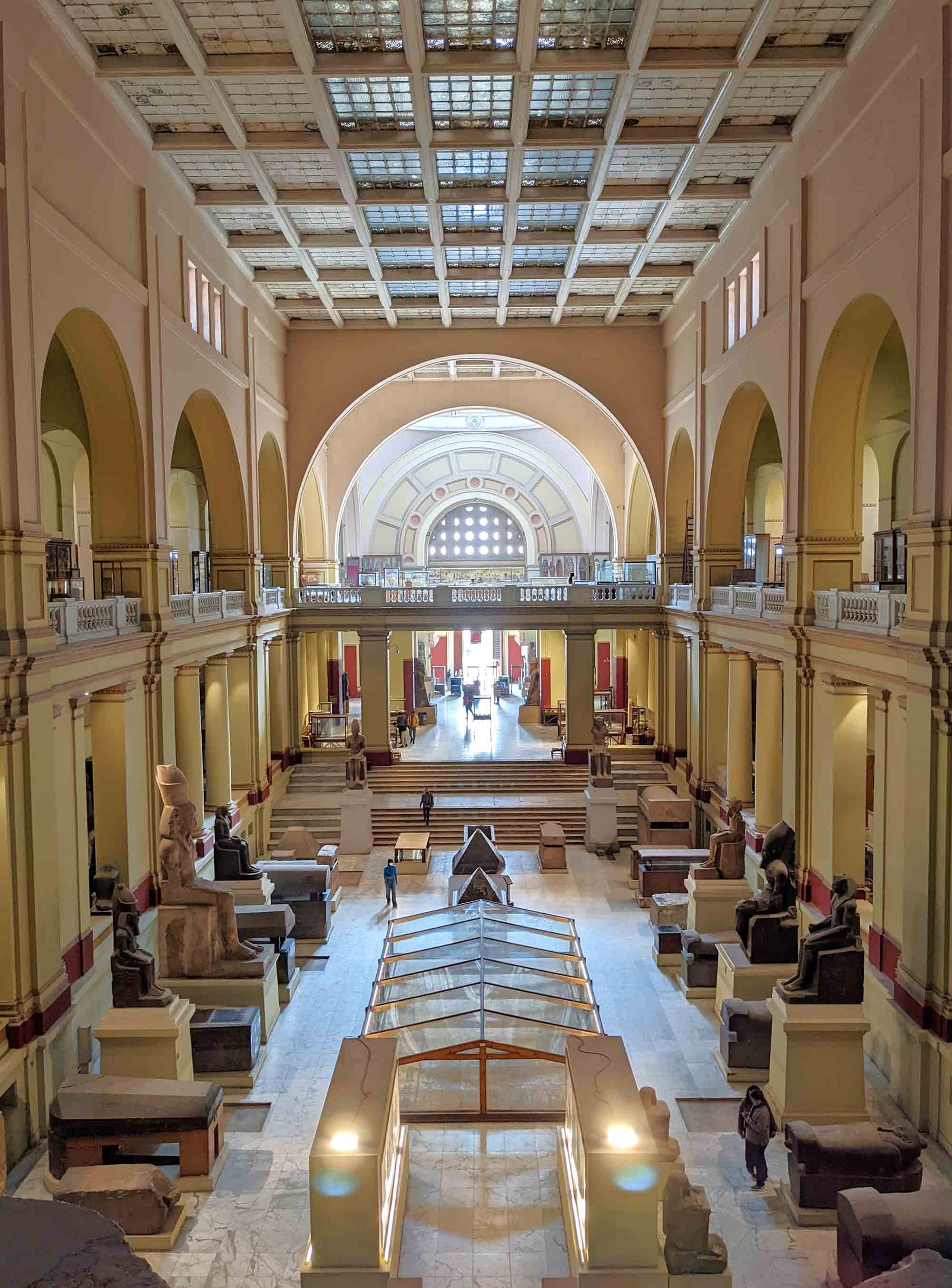 Photo credit: Kierra Jones


Throughout my visit, what really stood out to me was an overall feeling of renewal. With new attractions opening left and right, I got the sense that the tourism industry here has not been idle during the pandemic.

One example is the world-class National Museum of Egyptian Civilization, officially opened in April 2021.

Another is the Avenue of Sphinxes, a walkway linking two of Luxor's most impressive temples lined by more than 1,000 ancient sphinx statues. After seven decades of restoration, the avenue was opened to the public in November 2021.

This renewal even spills over into already existing attractions. At Cairo's medieval Citadel, the clock at Muhammad Ali Mosque is finally working after more than 200 years, fixed in September of last year.

Read part three of the series, where I share my experience with one of Egypt's most famous attractions, a cruise along the Nile River!

Sign up for our Bestway newsletter to follow along with Kierra's journey and learn what it's like to travel right now.

Posted by Kierra Jones