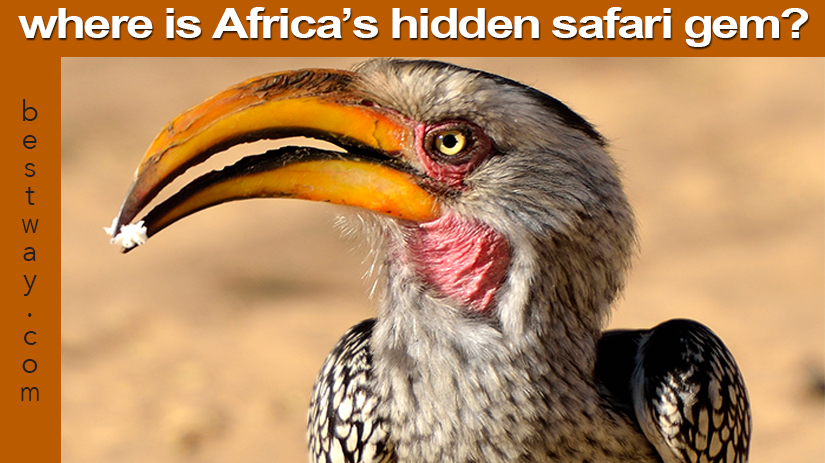 Where is Africa's Hidden Safari Gem?
Until September 30, 1966, the region nestled between South Africa, Namibia, Zambia and Zimbabwe was referred to as the British protectorate of Bechuanaland.
Now, this area is the little known country of Botswana. Celebrated for its untamed wildlife and pristine wilderness, Southern Africa's prime safari destination offers some of the best game viewing on our earth.
Travellers can experience the prolific wildlife of the Okavango Delta, a UNESCO World Heritage Site which is home to more than 2,000 different species of plants and animals, the alien landscape of the Makgadikgadi saltpans, the largest elephant population in Africa at the untouched Chobe National Park and hundreds of additional locations that offer an incomparable safari experience.
Botswana has shed its identity as a gathering place for trophy hunters and instead embraced sustainable travel. More than a third of the country is now dedicated to national parks, reserves and wildlife management areas, and hunting is officially banned.
Today, Botswana offers one of the most exclusive and exciting safari experiences in Africa. Its "high value, low impact" approach to tourism limits the amount of people who can stay in each area, and even the type of structures that can be built. As a result, parks and preserves remain almost untouched. While viewing the country's extraordinary variety of wildlife, you can be sure that there won't be a handful of other safari vehicles fighting for a photo.
At Bestway, we want to help you experience Botswana before other tourists find out about this hidden gem. We've just introduced a number of new Botswana safari programs for 2018 and are making sure you have the very first look. Our selection of unique tours give you the opportunity to explore Africa as it was meant to be seen—with heart-stopping game sightings, pristine natural beauty and authentic safari experiences.
Your Bestway safaris team would be happy to help you plan your once-in-a-lifetime African safari. With destination specialists that hail from Africa, we truly are your safari experts.
Tselatshweu and bon voyage!

Posted by Mahmood Poonja, Chief Explorer