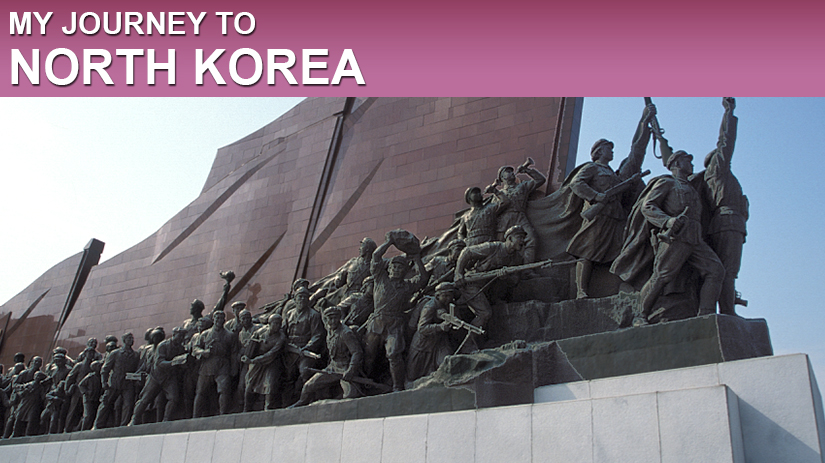 My Journey to North Korea
Many moons back, in May of 2015, I ventured out on yet another exploratory mission to a nation we know very little about. The journey was in a way like going back in time - even, perhaps, a regression of civilization. Though this country has made many headlines recently, it is still shrouded in mystery and misinformation.
The destination was the DPRK - The Democratic People's Republic of Korea, also known as North Korea.
Exploratory missions at Bestway Tours & Safaris have taken me to many of the not so visited countries. Each journey is a learning exercise. However, my visit to North Korea was a true eye-opener. I have lived in many different countries and situations. Early education in East Africa, postgraduate studies in Asia and also in Europe and am now in Canada. For many years I believed that the five years of student life in Prague, just a few years after Dubchek's Prague Spring, had shown me all of the dangers of state-controlled ideology and the havoc it can play on people.
However, my short 10-day trip to DPRK proved this notion to be totally wrong. I came to know  of the real extent of damage a one-track state ideology can do to the thinking, beliefs, social relations and day-to-day life of its people. Looking back, I feel the ideology of North Korea is so ingrained in the thinking of its people that even a regime change would lead to little immediate change. The change, if any, would take considerable time.
Let me recall a few incidents. When we arrived in Pyongyang, we were "asked" to participate in a customary ritual, laying flowers at the massive statue of President Kim Il-Sung. It did not bother me that as soon as we left the square, our 15 Euro flowers were recycled to the next visitor. But what bothered me was that we were made to honour the country's dictator whilst the locals were looking on. Obviously to them it was a sign of us acknowledging their leaders and government.
Our 30-storey hotel was the only one in the capital that accommodated foreign tourists. However, measures were taken encouraging Western tourists not to mingle with tourists from other countries. Rooms on floors 1 to 11 were designated for Asian tourists and floors 17 and above were for Westerners. Floors 12 to 16 were left vacant and kept pitch black - even the elevators wouldn't stop there!
In the evening, I wanted to go for a walk of the city. I was stopped at the door by my guide, who explained, "it is against our culture to let you go out on your own, so I will join you."  We were accompanied at all times. Hence we could only see sites that the guide allowed - so much for "touring" a country.
At the National Museum, the only type of information we were given followed the lines of, "On such and such day, the Great Leader visited the museum and gave us seven computers." There was no mention or museum guiding to explain the many historical artifacts on display.
Another museum showcased gifts of various international dignitaries to the "great" leader. Some presents were lavish and live exotic animals whilst others were very simple. A gift from a US Secretary of State was a modest two-pen holder while a gift from Canada's Prime Minister was a coffee table book on Canada.
Photography was strictly forbidden unless approved by the tour guide. One government sanctioned day tour took us on the main throughway of the capital city. It had four lanes in each direction. A female cop stood in the centre directing traffic. Her mechanical movement didn't rest, even when there were no vehicles for as far as the eye could see. I was denied permission to photograph this bizarre sight.
Travellers were not allowed to change the tour itinerary. We were "fortunate" to have a gift of an additional tour as we were there during Kim Il Sung's birthday. This tour took us to the leader's birthplace. Another drill in hearing about "the struggle and sacrifices he made for the nation".
A surprise inclusion in the tour itinerary was a visit to the DMZ - the 38th Parallel demilitarized zone that marks the border of the two Koreas. It was here, in 1953, that the peace treaty between North and South Korea was never signed, leading to North Korea's oppressive regime. Today it is one of the most fortified borders with soldiers from both sides standing face to face, close enough to feel each others breath. They speak the same language, and yet no words are allowed to be exchanged day in and day out.
Despite my saddening experience, I still recommend visiting this otherwise interesting state (though I would advise holding off for now until the current security situation has calmed).
Travelling is about acquiring education. It's important for us to explore the world, including controversial countries, in order to form our own opinion. Destinations like Cuba and Moldova should be on the bucket list to experience for ourselves.  It is important to check Travel Advisories too. For me, in addition to learning about the countries I visit, it is equally important to come back home and appreciate what we have here.
Yours in learning through travel,

Posted by Mahmood Poonja, Chief Explorer