HOW MANY WORLD HERITAGE SITES HAVE YOU VISITED?
Happy World Heritage Day!

April 18th is an opportunity to celebrate humankind's collective history.

Also known as the International Day for Monuments and Sites, World Heritage Day was introduced by UNESCO in 1983 as a way for countries, organizations and individuals to raise awareness of heritage sites, their importance, and the efforts required to protect and preserve them. UNESCO stands for United Nations Educational & Scientific Organisation – a UNO Specialised Agency.

UNESCO has designated a little over 1,000 natural and man-made sites across our globe as World Heritage Sites. Each site holds outstanding universal importance to humanity.

To learn about and visit World Heritage Sites is to appreciate the diversity of our civilization. That in itself is reason enough for all of us with passion in travel to be THE ambassadors of world heritage.

After all, who else is more knowledgeable and appreciative of these places than those who visit them? We are the marketers of many of these exceptional locations, and we have had the unique opportunity of exploring many of them ourselves.

Today and every day for the past 40 years, Bestway Tours & Safaris has aimed to help others learn about World Heritage Sites through travel, as well as the steps needed to conserve them.

Our specialized World Heritage Tours brand explores UNESCO sites throughout Africa, Asia, the Middle East, Europe and the Americas. These unique journeys also offer a look into the cultural heritage of a destination, including genuine interaction with local people.

We encourage you to browse these fascinating tours at www.WorldHeritageTours.com, as well as see a selection of our favourites below. And we would love to hear your answer to our question – let us know, how many World Heritage Sites have you visited?

It is only if each of us contributes that these sites can be preserved for future generations to see and enjoy. We encourage each of you to play a part!

From your team at www.worldheritagetours.com - a specialised division of Bestway Tours & Safaris.

---
SEE 7 WORLD HERITAGE SITES IN 18 DAYS
EGYPT: A WORLD HERITAGE TOUR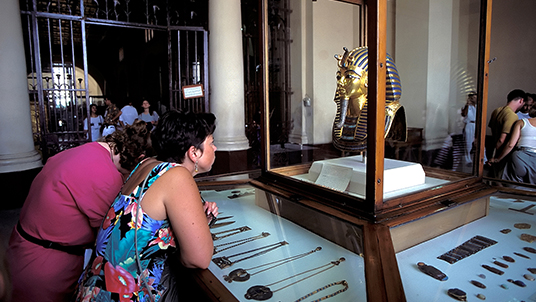 Discover the world-renowned monuments that commemorate this ancient civilization, from the towering Great Pyramids to the enigmatic Sphinx to the epic temples and tombs of the Valley of the Kings.

Our unique journey visits all of Egypt's UNESCO World Heritage Sites. From spectacular views of the Pyramids to the coastlines of the Nile to the top of Mount Sinai, each city and stop will offer a unique angle on one of the oldest regions in the world.

---
EXPERIENCE 8 WORLD HERITAGE SITES IN 18 DAYS
ROUTE OF THE CARAVANS: THE SILK ROAD
Explore the heart of Central Asia – the fabled "Land of the Caravans" – on this exciting 18-day journey.

As the world's oldest and longest trade route, the Silk Road linked Eastern and Western cultures for more than a thousand years. In this Silk Road tour, we wind our way through the five "Stans", a Persian suffix meaning "home of" or "place of".

Explore the historic cities and meet the locals of Samarkand, Khiva, Bukhara and beyond by foot, flight, vehicle and deluxe modern train, retracing the steps of Marco Polo and other of the world's first famous adventurers.

---
DISCOVER 9 WORLD HERITAGE SITES IN 19 DAYS
WORLD HERITAGE SITES OF PERU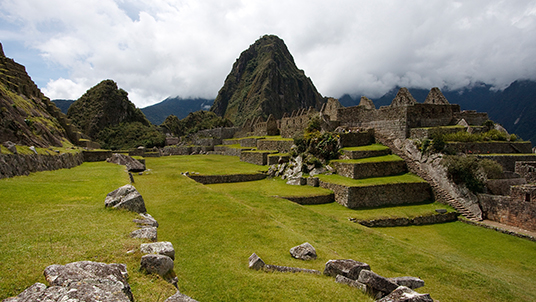 Peru's vast, 5,000-year history is full of legendary civilizations that have left epic ruins for us to explore.

On this tour, we will discover unequaled pre-Columbian ruins, sail on Lake Titicaaca, the highest navigable lake in the world, explore the Sacred Valley of the Incas, home to the famed Machu Picchu, fly over the mysterious Nazca lines, and much more.

---
EXPLORE 6 WORLD HERITAGE SITES IN 15 DAYS
ARAB SHEIKDOMS
Get a rare and fascinating glimpse of the unique countries of the Persian Gulf, including Qatar, Kuwait, Bahrain, Oman and all the Emirates of the United Arab Emirates.

Experience the sharp contrast between traditional and ultra-modern Arabia as we wander through mud-brick villages, explore exotic bazaars, soak in quiet stretches of coast lined with palm trees and travel through beautiful desert and mountain landscapes.

Along with epic desert forts, we will also see some of the world's most glamorous urban designs in the United Arab Emirates.

---
SEE 14 WORLD HERITAGE SITES IN 26 DAYS
BALKAN MOSAIC
An epic cultural tour of Serbia, Bosnia & Herzegovina, Kosovo, Macedonia, Albania, Montenegro, Croatia and Slovenia.

The Balkans are a region of stunning landscapes, and great ethnic and cultural diversity, which is reflected in a variety of religions, cuisines, colourful traditions and, above all, true hospitality.

Against a backdrop of jagged mountain peaks and dramatic coastlines we explore several UNESCO World Heritage cities, fascinating old towns and great cultural diversity.

---
DISCOVER 10 WORLD HERITAGE SITES IN 16 DAYS
WORLD HERITAGE SITES OF THE CAUCASUS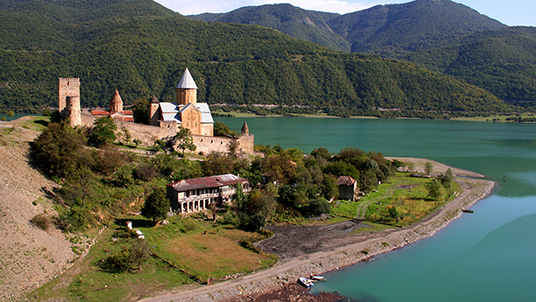 Persians, Khazars, Arabs, Huns, Turko-Mongols and Russians have all invaded and migrated into the Caucasus, each contributing to the region's intricate history and astounding architecture.

As if this diversity were not enough, the Caucasus also offers a variety of pristine landscapes and stunning vistas just waiting to be discovered.


Posted by Mahmood Poonja, Chief Explorer