Day 01: Arrive Siem Reap (CAMBODIA)
Upon arrival at Siem Reap International Airport, we are welcomed and transferred to our hotel located next to Angkor*, one of the most important archaeological sites in Southeast Asia. The Angkor Archaeological Park contains the magnificent remains of the different capitals of the Khmer Empire, dating back from the 9th to the 15th century. This legendary megacity offers a series of impressive monuments, including more than a thousand temples, several different ancient urban plans and an elaborate water network that researchers say may have supported up to one million people.

Overnight: Lotus Blanc Hotel, Siem Reap (3 nights)
Day 02: Siem Reap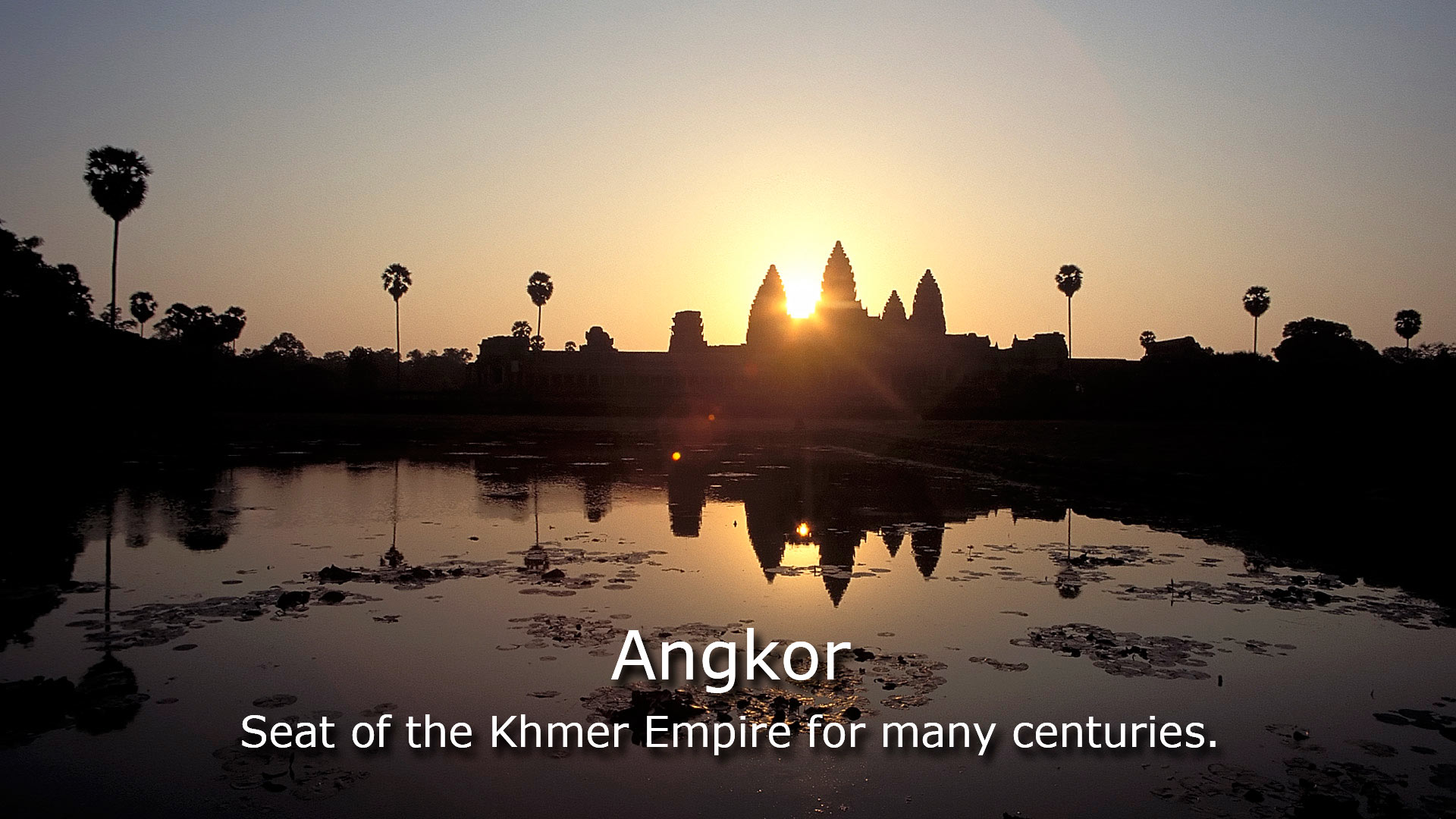 A spectacular sunrise tour of the famous Angkor Wat temple. Angkor Wat is the largest religious monument in the world. It also features the longest continuous bas-relief in the world, which runs along the outer gallery walls and narrates stories from Hindu mythology. After breakfast at our hotel, we head to Angkor Thom and visit the Bayon, known for the 216 gigantic stone faces that decorate its 54 towers. Next stop on our exploration is Ta Prohm, which remains largely as it was when it was rediscovered, engulfed by the surrounding jungle. The giant trees taking over the crumbling ruins make this temple complex especially photogenic. In the afternoon, we head to Banteay Srei, located 25 kilometers from the main group of temples. Praised as the jewel of Khmer art for its highly regarded and incredibly elaborate wall carvings, this complex was made from red sandstone in the 10th century. The complex's miniature buildings make it unique among Angkor's massive monuments. (B)
Day 03: Siem Reap
A fascinating day ahead as we explore Tonle Sap Lake. Throughout history, the lake has been the backbone of Cambodia's food production. As one of the world's most varied and productive ecosystems, the region proved capable of supporting the ancient Khmer civilization, the largest pre-industrial settlement complex in world history. To this day, the lake affects the livelihood of large numbers of Cambodia's rural population. We board a traditional boat to discover the floating villages and fish farms of this legendary lake. Afterwards, we enjoy an ox cart ride through the Cambodian countryside and experience traditional life in the local villages. In the afternoon, we explore a local market and meet the friendly Khmer people, selling a variety of local foods, fruits, clothes and crafts. Some Cambodian snack favorites include fried grasshoppers, spiders, cockroaches, crickets and baby frogs. We can try some for ourselves if we dare! (B)
Day 04: Siem Reap/Ha Noi (VIETNAM) (Flight)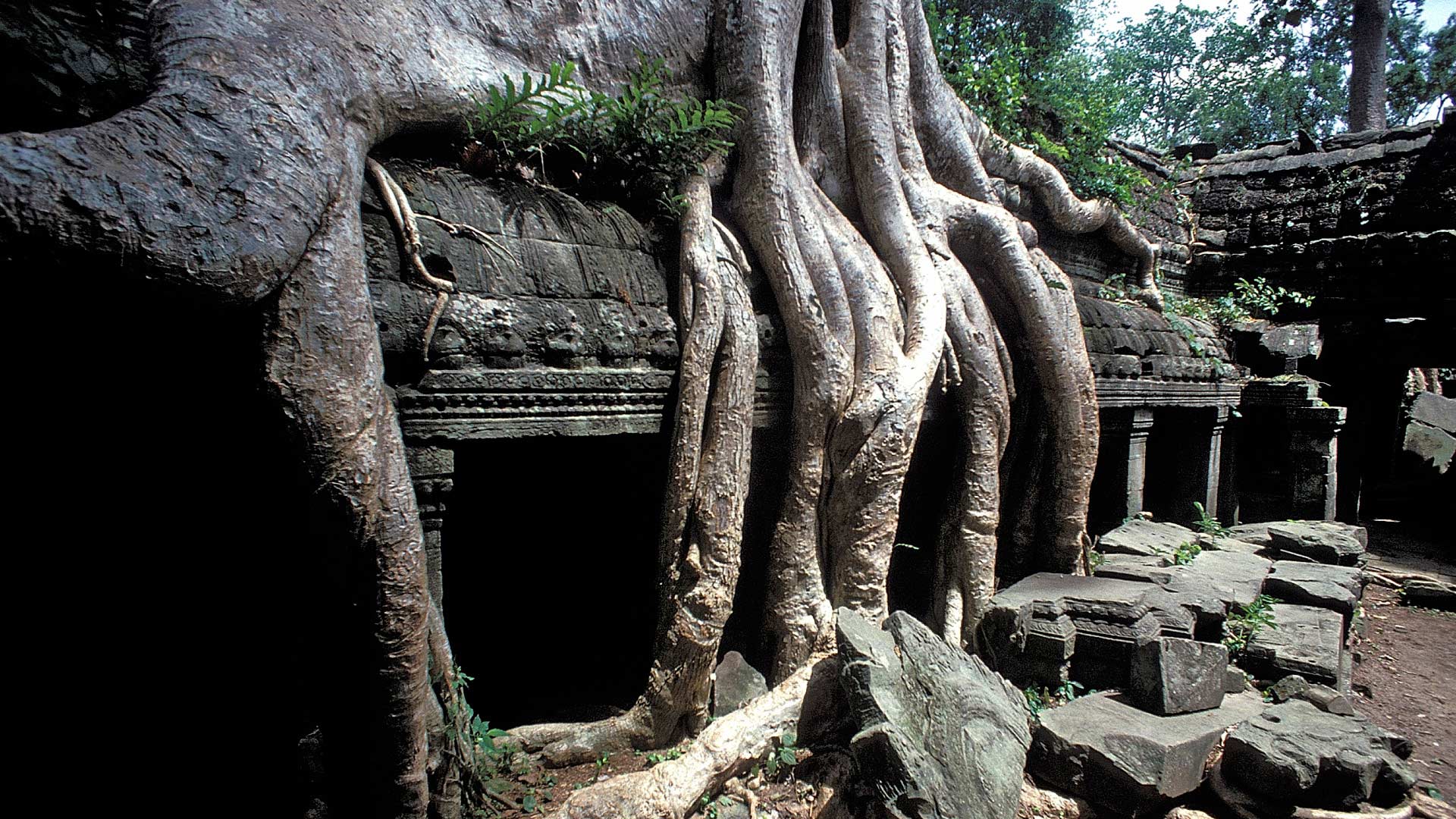 We enjoy a free day to explore Siem Reap on our own. Some optional activities that we can indulge in include getting a massage, enjoying a Cambodian cooking demonstration or shopping for beautiful Cambodian arts and craft souvenirs.  Check out from hotel. Late afternoon we are transferred to the airport for our flight to Ha Noi, the capital of Vietnam (Flight #VN836 ETD 18:05 hrs ETA 19:50 hrs). Upon arrival at Noi Bai airport, we are met and transferred to our hotel.

Overnight: La Belle Vie Hotel, Ha Noi (2 nights) (B)
Day 05: Ha Noi
Today we explore Ha Noi, starting with a visit to the mausoleum of Vietnam's revolutionary communist leader Ho Chi Minh and the nearby One Pillar Pagoda. We then continue to the Imperial Citadel of Thang Long*, centre of Vietnam's military power for over a millennium. The complex's monumental palaces and pavilions reflect a unique Southeast Asian culture specific to this region, as the crossroads between influence from China to the north and the ancient kingdom of Champa to the south. We then explore the Temple of Literature, Vietnam's first university constructed in the 11th century. Afterwards walk through Ha Noi's vibrant Old Quarter on a special tour. Experience the area's world famous street food as we venture through local shops, small eateries, and roadside markets selling fresh herbs, fruits and vegetables. The owners of the food stalls are always helpful and love to explain how they prepare their dishes. We then visit a renowned local coffee shop, where we will get a demonstration and tasting of a delicious Hanoi specialty, egg coffee. Afterwards we stop at beautiful Hoan Kiem Lake for some fantastic photographic opportunities. We end our day attending a traditional Water Puppet show, a uniquely Northern Vietnamese art form depicting scenes from rural life and episodes of national legends. (B)
Day 06: Ha Noi/Ha Long (Drive)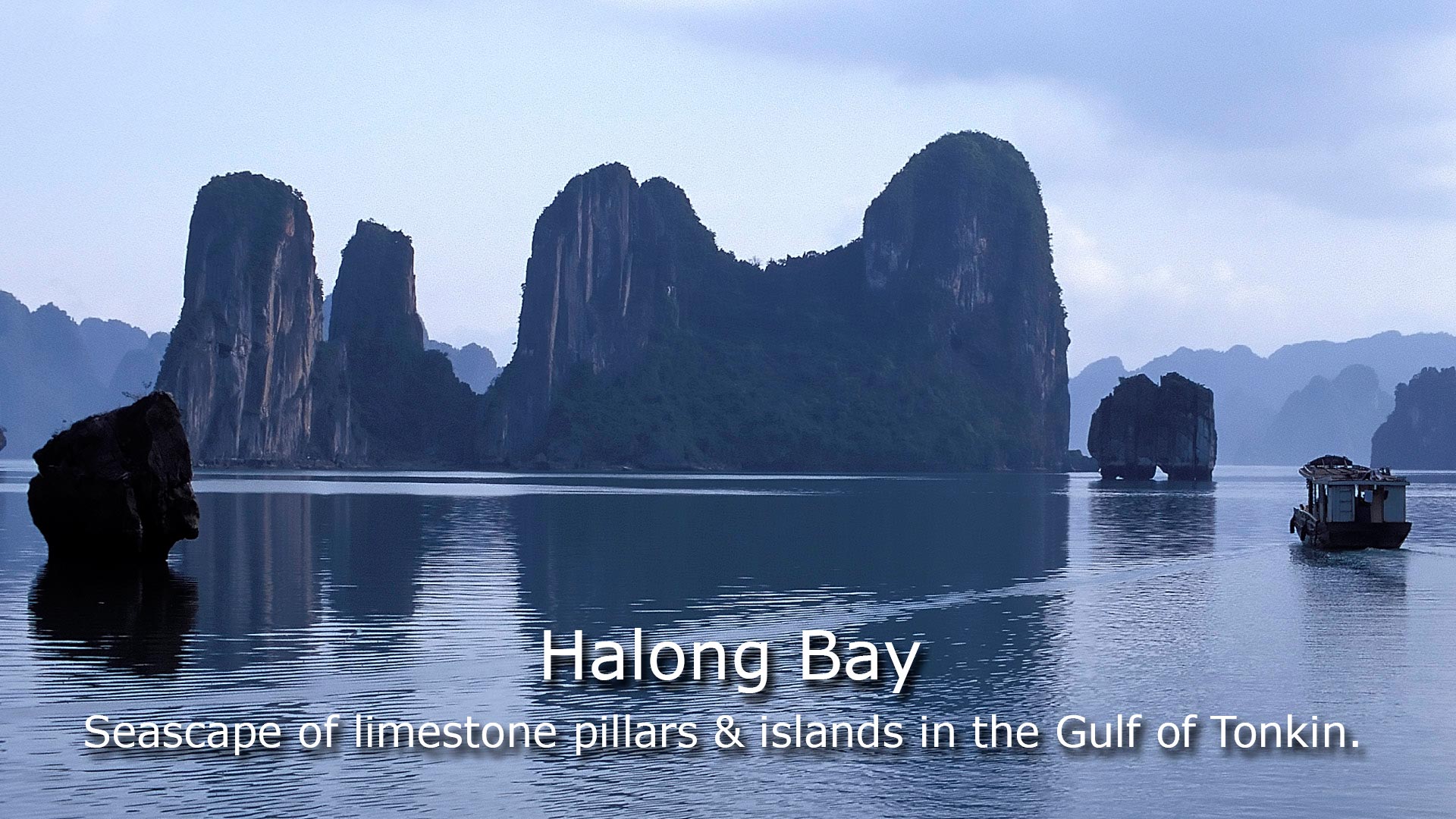 After breakfast, we spend our morning driving to Ha Long Bay*, located in the Gulf of Tonkin. The bay's stunning limestone pillars and caves make it a Vietnam must-see. This UNESCO World Heritage Site features over 1600 islands and islets, which form a spectacular seascape of natural scenery. Upon arrival at the pier, we enjoy a welcome drink before we board our cruise ship. Lunch with fresh seafood will be served while our boat cruises through the many stone islets, floating villages and small beaches. Visit a floating fishing village to talk and meet with local villagers prior to an afternoon of free time spent swimming or lounging on the sundeck. Dinner is served once the boat anchors off at a quiet designated overnight area. Overnight on board in Ha Long Bay.

Overnight: Huonghai Sea Life Cruise, Ha Long Bay (1 night) (B, L, D)
Note: If weather conditions demand, the itinerary is subject to change without prior notice.
Day 07: Ha Long/Hoi An (Flight/Drive)
Breakfast is served while our boat cruises around Ha Long Bay, passing by many islets named for their shapes, such as Dog, Incense Urn, Fighting Cock, Finger, etc. We then explore Surprise Cave, one of the most spectacular caves in the area. Once we have cruised our way back to the wharf, we disembark in the mid-morning and are transferred directly to the airport for our flight to Da Nang (Flight # VN185 ETD 1830 hrs ETA 1950 hrs). Upon arrival in Da Nang, we are transferred to our hotel in Hoi An. The evening is free.
Overnight: Hoi An Silk Marina Resort & Spa, Hoi An (3 nights) (B)
Day 08: Hoi An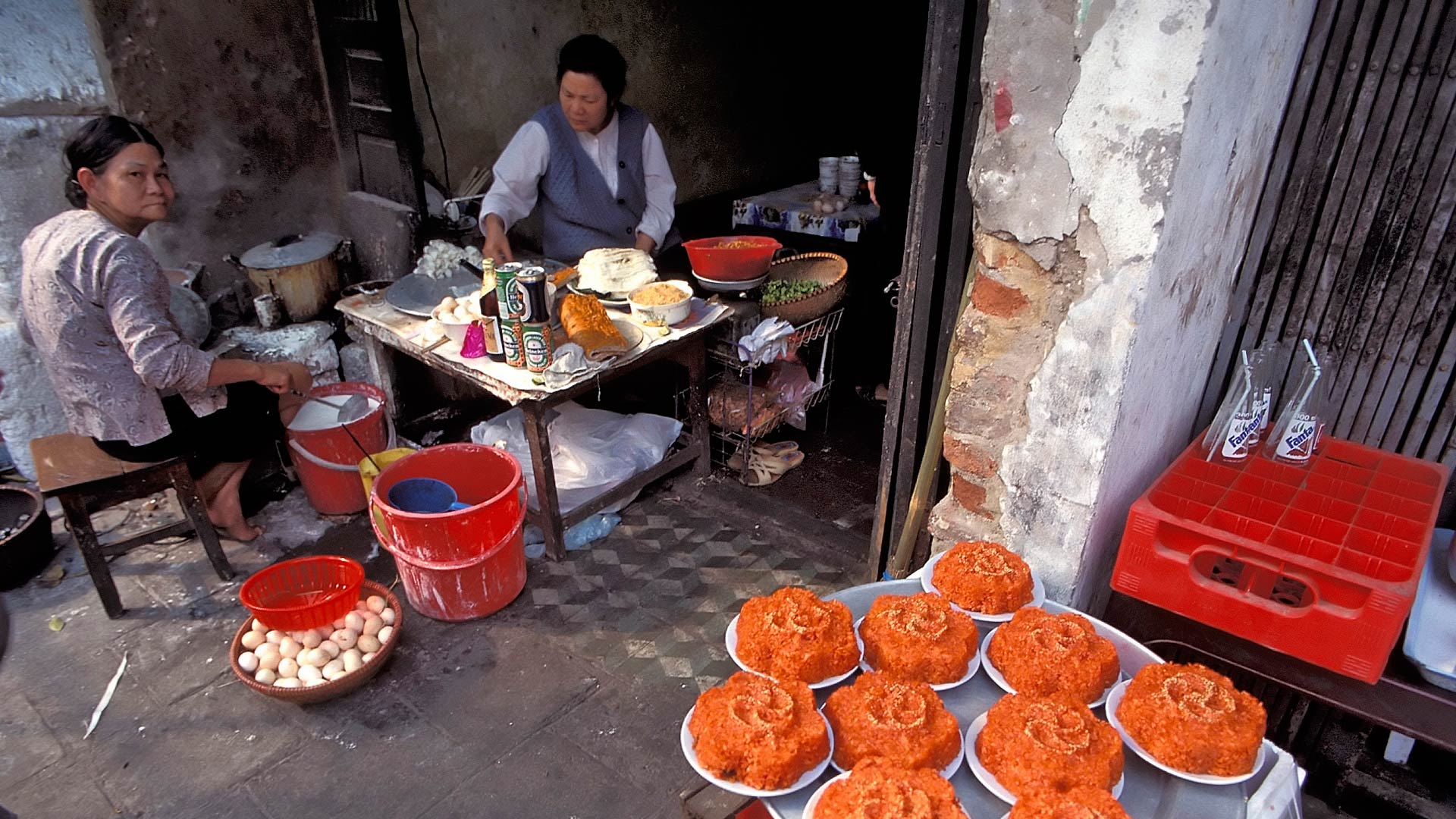 Enjoy a guided walking tour through one of Vietnam's highlights, the charming Ancient town of Hoi An*. A bustling trading centre since the 15th century, Hoi An's centre is exceptionally well-preserved. More than 1,000 timber frame buildings ranging from temples to trade shops to family residences line the town's scenic streets. Be transported back in time while walking Hoi An's historic alleys and taking in the captivating riverside atmosphere of this traditional port. We visit the Japanese covered bridge, a Chinese Assembly Hall, a typical Vietnamese merchant's house and the local market. Next, we explore the home of a craftsman and learn about the history, shape and color of the town's legendary paper lanterns, as well as have the chance to make one of our own to keep as a memento! In the evening, we take a short walk around the night market area of this tiny town. (B)
Day 09: Hoi An
Today we take a short cycle trip to the local pier and embark on a boat trip exploring the Cua Dai estuary. Here we can experience the daily activities of the local fishermen and can even try casting our own net with their help!  We then cruise to Cam Thanh Village, where we will embark on an exciting bamboo basket rowing boat ride and learn how to catch coconut crabs. Afterwards we are taken to Tra Que village. Here we take a short stroll around the organic vegetable garden and join a cooking demonstration, learning how to make some local delicacies, including 'tam huu' spring rolls, and Banh xeo, a local pancake specialty of Central Viet Nam. We then enjoy our simple, but delicious lunch. After returning to our hotel, we have time free to explore Hoi An on our own, perhaps getting a massage, purchasing some express made-to-order clothes at a tailor shop or exploring the numerous art galleries in town. (B, L)
Day 10: Hoi An/Hue (Drive)
Today we travel to Hue via Da Nang city and the Hai Van Pass (literally Pass of the Ocean Clouds), featuring spectacular scenery. Hue was the capital of the old Nguyen dynasty and traditionally one of Vietnam's cultural, religious and educational centers. Upon arrival in Hue we check in to our hotel. In the afternoon, we explore structures of the Complex of Hue Monuments*, visiting the Imperial Citadel of Hue, where the kings of Vietnam's last feudal dynasty ruled from 1802 to 1945. Here we get to admire the Flag Tower, the Nine Holy Cannons, the Ngo Mon Gate, the Thai Hoa Palace, the Nine Dynastic Urns and the Forbidden Purple City.
Overnight: Moonlight Hotel, Hue (2 nights) (B)
Day 11: Hue
This morning we board a traditional dragon boat upstream on the peaceful Perfume River (Huong River) to visit Thien Mu Pagoda, which is an important Buddhist learning centre. We then explore the Mausoleum of King Khai Dinh, a magnificent monument featuring a mix or Rococo and Vietnamese architecture, located on the slopes of Chau Chu Mountain. This funereal monument took 11 years to build and was completed in 1931.
We then head to a local pagoda in a tranquil village. We meet and talk with the nuns, join Buddhist chanting and prayers, and enjoy a vegetarian meal, just like one served to the local monks at this pagoda. Later in the afternoon, we explore Hue by riding a cyclo (traditional Vietnamese three-wheeled cycle rickshaw, pedaled by a driver, with passengers seating in front) to watch the daily lives of the locals. (B, L)
Day 12: Hue/Sai Gon (Flight)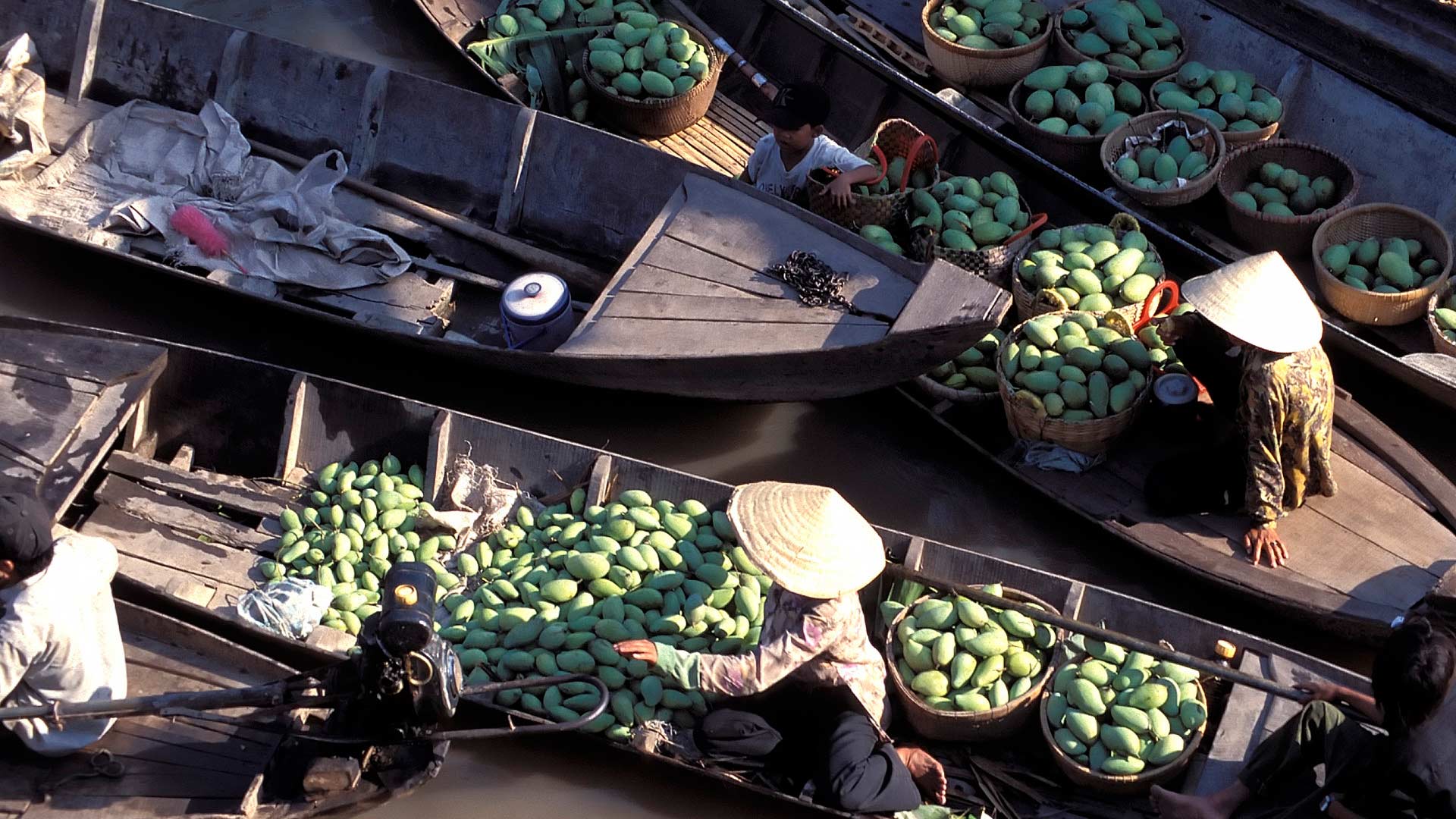 We are transferred to the airport for our short flight to Ho Chi Minh City (SaiGon) (Flight # VN1371 ETD 0755 hrs ETA 0925 hrs). Sai Gon has always been the leading business hub of Viet Nam and we still can find some corners with an "Old Saigon" feel in this this vibrant city. Upon arrival, we are transferred to visit the Reunification Palace, former residence of the Indochina Governor General and later the President of the Republic of Southern Vietnam until the fall of Sai Gon on April 30, 1975. We pass by the famous Notre Dame Cathedral and Central Post Office, before enjoying a quick stop at the bustling Ben Thanh market. Next, we visit the War Remnants Museum, which presents moving displays of the American War, as the Vietnam War is known in Vietnam. After our check-in at the hotel, the remainder of the afternoon is at leisure.

Overnight: Central Palace Saigon Hotel, Sai Gon (2 nights) (B)
Day 13: Sai Gon/Mekong Delta (Drive) /Sai Gon
An exciting day ahead as we explore the Mekong Delta. We journey to the town of Ben Tre, situated in the heart of the land of coconuts. Upon arrival, we board a traditional boat for a leisurely trip on the river, enjoying the Delta's amazing scenery while being served some refreshing fruits on board. First stop is a brick factory, where we learn how the locals make bricks by hand using traditional methods. We continue our boat trip to visit a coconut workshop, located by the water. Here we sample some fresh coconut and discover how every single part of the coconut can be turned into other products such as food, utensils, musical instruments and cosmetics. Next stop is a tranquil village, where we take a short walk to observe the daily life of the villagers in the Delta. A special visit here to learn how locals weave mats by hand using traditional methods. We then try out weaving for ourselves while enjoying seasonal tropical fruits and tea as we chat with the local people. Afterwards enjoy a short moto-car ride through green gardens, fields and vegetable plots before enjoying a lunch of local specialties. Following our afternoon meal, we walk to a nearby pier and board a sampan for a short rowing boat trip through the canals before being transferred back to our hotel in SaiGon. (B, L)
Day 14: Depart Sai Gon
This morning, we are transferred to the airport our flight out. (B)
B=Breakfast, L=Lunch, D=Dinner