Day 01: Arrive Chennai
Namaste! We are warmly welcomed the traditional Indian way with hands clapped together at the airport and transferred to our hotel. The remainder of the day is free to relax.

Overnight: Hyatt Regency (5 Star), Chennai (2 nights)
Day 02: Chennai
After breakfast, we start our adventure with a city tour of Chennai. We visit the National Art Gallery & Museum, which contains some of the best collections of bronzes in the country, including the famous icon of Natraja. We continue to India's oldest surviving British church, St. Mary's Church, built in 1680. Topping off our tour is a visit to People's Park, the beautiful Marina Beach and the clock towers. The remainder of the day is free to enjoy the vibrant artistic and cultural traditions of Chennai. Sample some of the city's top museums and temples, wander through the chaotic streets or savour authentic South Indian cuisine. (B)
Day 03: Chennai/Mahabalipuram/Pondicherry (Drive)
Today we drive to Pondicherry, visiting Mahabalipuram* en route. Carved out of the coast in the 7th and 8th centuries, this group of ancient archaeological wonders is a UNESCO World Heritage Site. It is known for its stunning rathas, temples in the form of chariots, and mandapas, intricately decorated cave sanctuaries. A highlight is Rivage temple, which contains thousands of sculptures celebrating Shiva.
Upon arrival in Pondicherry, we check in to our hotel. This former French Colonial city in Tamil Nadu didn't come under Indian rule until 1954. Its main attraction, the ashram at Auroville, is actually outside of town. This colony is an experiment in human unity, and hosts people from more than 50 nationalities in its cash-free settlement. In Auroville's International Town, we will visit the Matrimandir, a famous monument representing a lotus flower that took almost 40 years to build, only being completed in 2008. We will also explore the 400-year old Manakula Vinayagar Temple, which has several frescos telling the life story of a half human and half animal lord.

Overnight: Le Dupleix (Boutique Hotel), Pondicherry (1 night) (B)
Day 04: Pondicherry/Tanjore (Drive)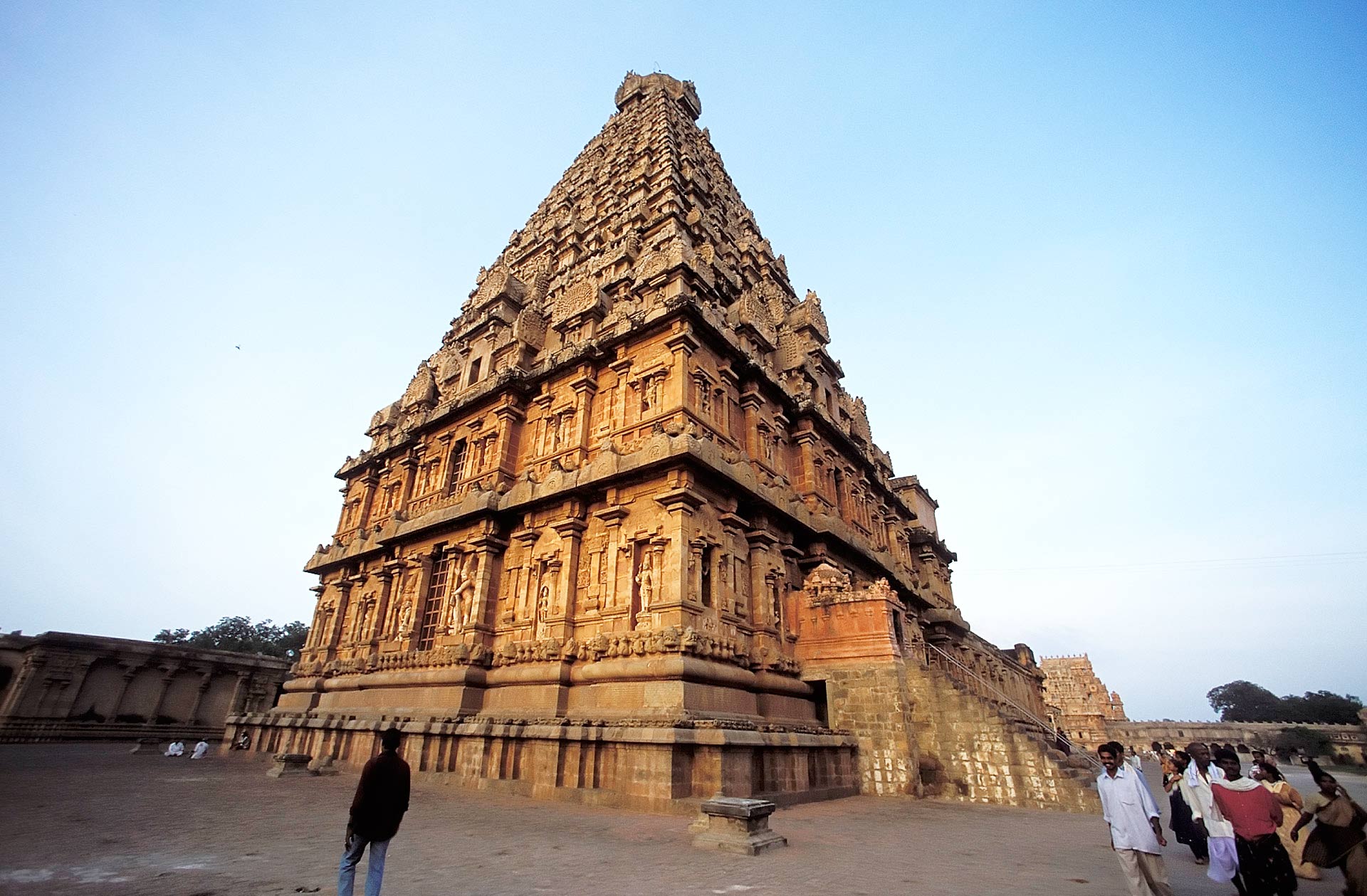 We continue our journey today, driving to Thanjavur, popularly known as Tanjore, to check in to our hotel. In the afternoon, we explore the Brihadisvara Temple, one of the Great Living Chola Temples*. This stunning temple is more than 1000 years old and one of the largest in India. Set among its vibrant decorations are the names of dancers, musicians and poets, reminding us of the significant role the monument played in 11th century Indian art. We end our tour of Tanjore with a visit to the Tanjore Palace & Museum, which has an eclectic collection of regal memorabilia mostly dating from the early 19th century.

Overnight: Sangam Hotel (4 Star), Tanjore (1 night) (B)
Day 05: Tanjore/Trichy/Madurai (Drive)
After breakfast, we drive to Madurai. On the way, we stop to sample Tiruchirapalli (Trichy), a town deeply immersed in Hindu religion and home to some outstanding Dravidian temple architecture. Our tour begins with a visit to the Rock Fort Temple, the maze of the Mathurubhuteshwar Shrine and other vibrant local temples, followed by a visit to local villages to immerse ourselves in the rural life of Southern India. On arrival in Madurai, we are met by our local host and then check in to the hotel.

Overnight: Heritage Madurai (Boutique Hotel), Madurai (2 nights) (B)
Day 06: Madurai
Following breakfast, we drive to Madurai, the second largest city in Tamil Nadu. At the heart of this 2,500-year-old city is Meenakshi Amman Temple, a Dravidian-style complex that includes 14 gopurams (gateway towers) and two shining golden shrines. Each aspect of the temple is intricately carved, and the entire complex boasts an estimated 33,000 sculptures. The temple is a significant symbol of the Tamil people, and though the current reconstruction was built in the 1600s, references to the temple can be found in Tamil literature that is thousands of years old. (B)
Day 07: Madurai/Thekkady (Drive)
After breakfast, we drive to Thekkady and check in to our hotel. The area is famous for its colourful and fragrant spice plantations and in the afternoon, we will visit the breathtaking fields where cardamom, pepper, ginger, turmeric, cinnamon, nutmeg, cloves, all spice, and tea are grown. We will also see traditional Ayurvedic medicinal plants and have the unique opportunity to buy garden-fresh spices.
Later we enjoy a boat ride on Lake Periyar, watching animals in their natural habitat by the water's edge. Boars, sambar deer, wild dogs, langur monkeys and elephants are all part of the amazing game viewing here. The sanctuary is also a haven for water birds and we can see plenty of darters, grey herons, egrets and kingfishers. Our evening is free to explore the local bazaar in Thekkady and purchase some of the famous spices grown in this area.

Overnight: Cardamom County (4 Star), Thekkady (1 night) (B)
Day 08: Thekkady/Munnar (Drive)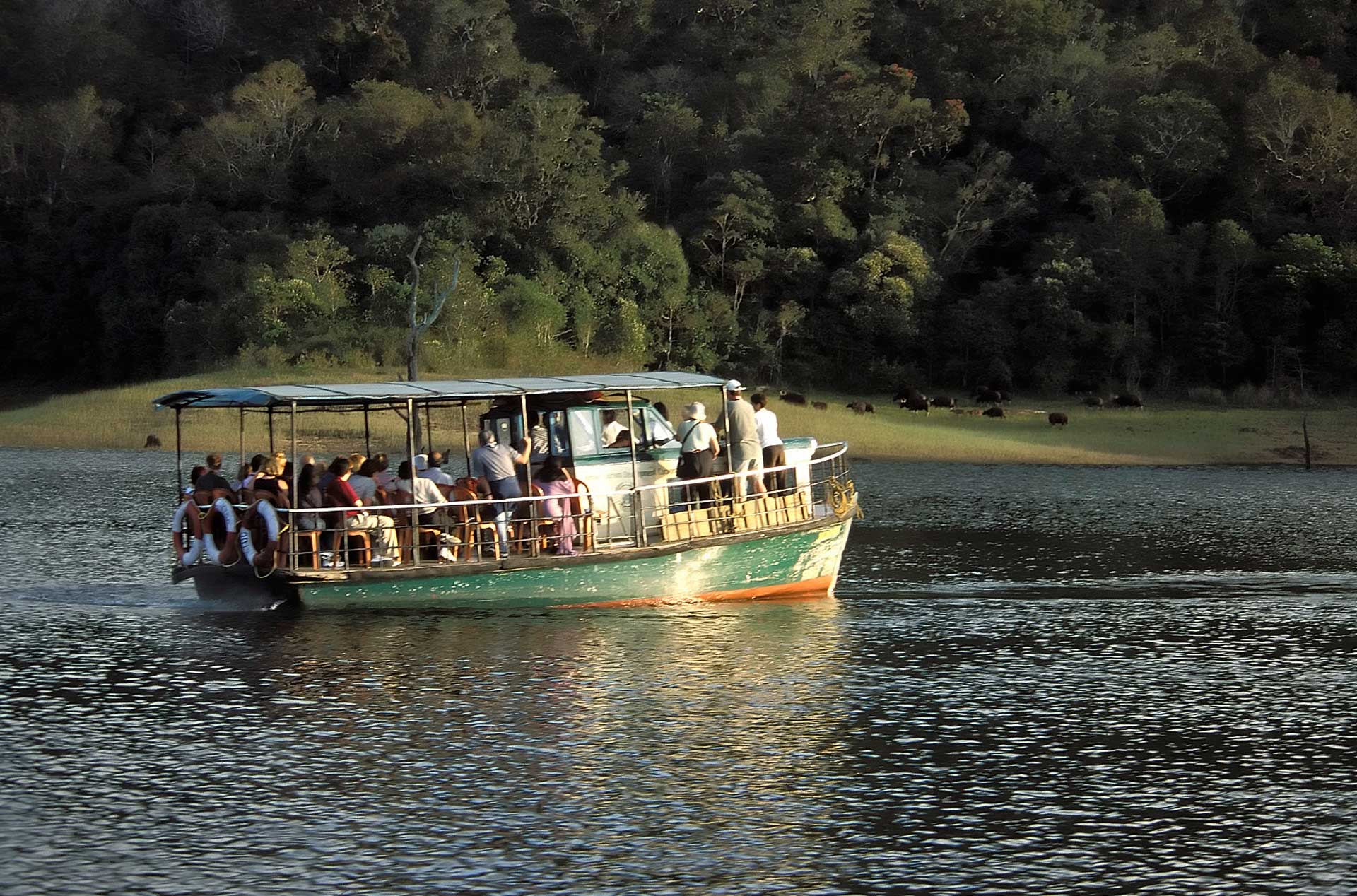 Our day starts with a jungle walk at the Periyar Wildlife Sanctuary in the early morning. Home to India's rare Bengal tigers, this sanctuary is one of the world's most fascinating natural wildlife reserves. After a jungle walk to spy elephants and unique lion-tailed macaques, we return to our hotel for breakfast. After breakfast, we check out from our hotel and drive to Munnar, scenically situated at the confluence of three mountain streams. Once a summer resort and hill station for the British Government of South India, Munnar's sprawling green tea plantations, picture-book towns and winding lanes make it a popular getaway.

Overnight: KTDC Tea County (4 Star), Munnar (2 nights) (B)
Day 09: Munnar
An exciting day ahead as we explore South India's largest tea growing region, driving through a sea of emerald fields to visit a tea museum, Mattupetty Lake, Echo Point and Top Station, which provides an astonishing view as the highest point in Munnar. We continue on to Rajamala (Eravikulam National Park), the perfect place to soak in breathtaking scenery and spot mountain goats among the hills, then finish our tour at Attukad Waterfalls and Pothamedu View Point. (B)
Day 10: Munnar/Kochi (Drive)
After breakfast, we journey on to Kochi. On arrival, we check in to our hotel. In the evening, we enjoy a vibrant Kathakali dance performance. This dramatized presentation of a play usually based on the Hindu epics of Ramayana, Mahabharata and Puranas, is a unique combination of literature, music, painting, acting and dance.

Overnight: Trident Hotel (5 Star), Kochi (2 nights) (B)
Day 11: Kochi
Kochi, formerly known as Cochin, is Kerala's commercial capital and is home to one of the finest natural harbours in the world. Today we explore this waterfront gem, starting with a visit to St. Francis Church, the oldest European church in India. The remains of Vasco De Gama, the first European to find India by sea, were buried here before being taken back to Portugal. Next we visit the Roman Catholic Santa Cruz Cathedral, built by the Portuguese in the 16th century. We continue to the Jewish Quarter with its Old Synagogue and the Dutch Palace, also built by the Portuguese. Later we take a boat cruise to visit Bolghatty Palace and observe one of the most photographed highlights of Kerala: the massive traditional Chinese fishing net. (B)
Day 12: Kochi/Alleppey (Drive)
We continue our exploration of South India as we drive to Alleppey. Here we board our traditional houseboat and embark on a journey through the picturesque backwaters of Kerala, relaxing in tranquility as we take in the stunning scenery. Along the way, we see verdant vegetation, glassy lakes, and locals going about their traditional way of life.

Overnight: Deluxe A.C. Houseboat (1 night) (B, L, D)
Day 13: Alleppey/Kovalam (Drive)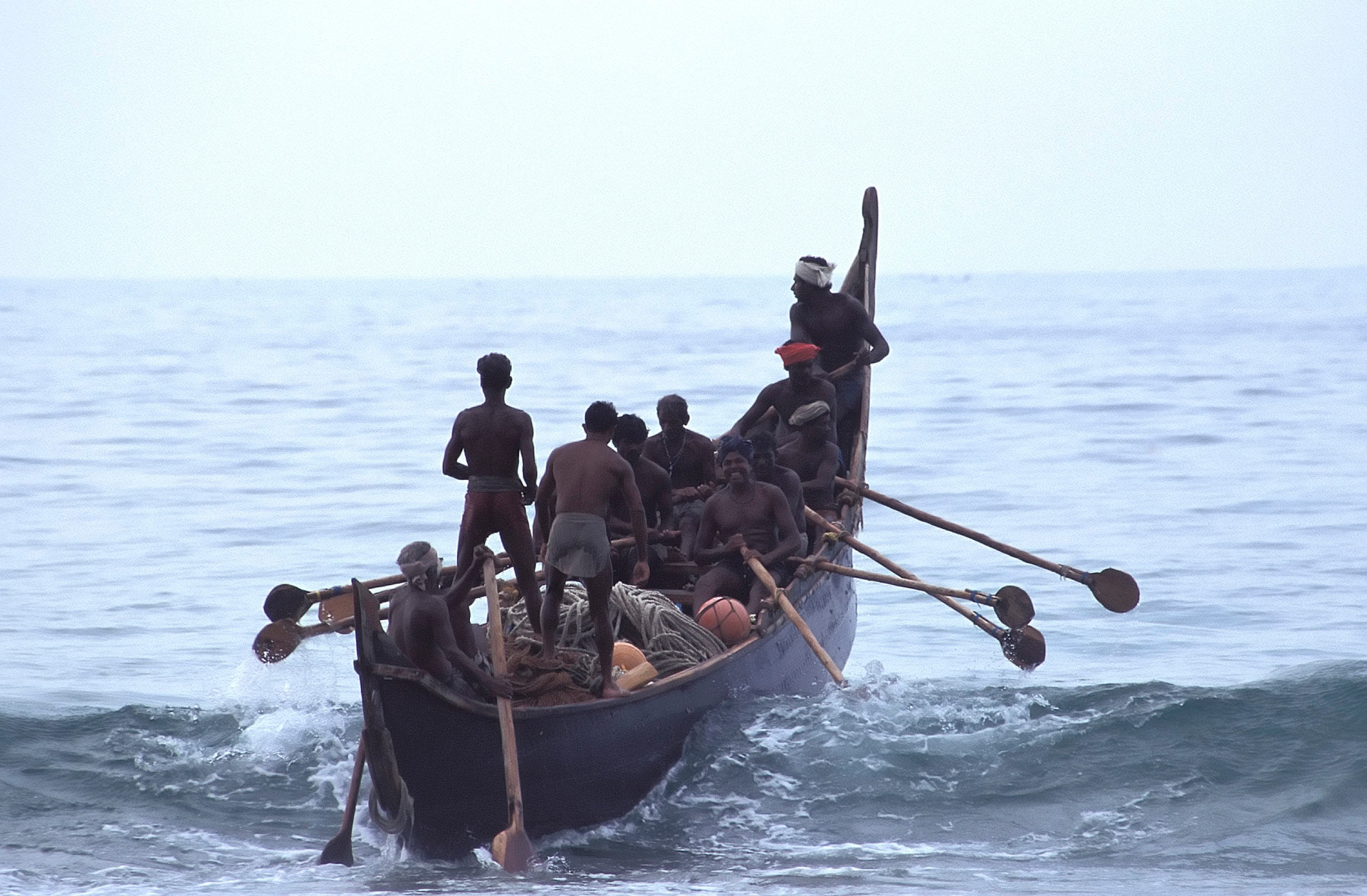 After breakfast, a comfortable drive gets us to beautiful Kovalam Beach on the Malabar Coast near Trivandrum. The perfect opportunity to relax on the beach today and soak up Kovalam's world-famous sun and sands. Sit back, relax, and drink in the area's endless white sands, calming blue waters and secluded coconut groves.

Overnight: Somatheeram Ayurveda Resort, Kovalam (3 nights) (B)
Day 14: Kovalam
Today we journey to the "Land's End" of India. Kanyakumari is the southernmost tip of peninsular India where the waters of the Bay of Bengal, the Indian Ocean and the Arabian Sea meet. This point is also one of the top spots in the region to see spectacular sunrises and technicolour sunsets. Following the tour, we return to our hotel. (B)
Day 15: Kovalam
We have the day free to enjoy Kovalam's pristine sands and jewel-toned waters. (B)
Day 16: Kovalam/Depart Trivandrum
Our journey through the highlights of South India comes to an end as we are transferred to Trivandrum International Airport for our departure flight. A great opportunity here to extend our journey to other fascinating and diverse areas of India. (B)
Better still, why not join our Srilanka-Jewel of the Indian Ocean cultural tour!
B=Breakfast, L=Lunch, D=Dinner