Day 01: Arrive Antananarivo
Welcome to Madagascar. We are warmly met at Ivato airport and transferred to our hotel in Antananarivo. Balance of the day is free however. depending on our arrival time, there might be an opportunity to visit the handicrafts market.

Overnight: Colbert Hotel, Antananarivo (1 night) (D)

Day 02: Antananarivo/Andasibe (Drive)
Today we explore Madagascar's capital. We start with a drive to the upper town to see the Queen's Palace and symbol of the Merina Kingdom. Sitting on the top of the tallest hill of Antananarivo, it offers spectacular views of the surroundings. We then drive down to Independence Avenue and Anosy Lake. We then take an excursion to a famous exotic animal breeding centre to see almost all the chameleon species of Madagascar, as well as butterflies, lizards, snakes, bats and other interesting animals. After our visit we continue to Périnet and enjoy a nocturnal walk at the Vakona Forest Lodge private reserve.

Overnight: Andasibe Hotel, Andasibe (2 nights) (B, D)
Day 03: Andasibe/Analamazaotra Reserve (Drive)
Morning we take an interesting excursion to the Analamazaotra Reserve to look for Indri indri, the largest type of lemur and possibly other species, such as the beautiful golden crowned diadem Sifaka, Black and White ruffed lemurs and also several bird species, reptiles, insects and batrachians. This primary forest includes ferns, lichens, epiphyte orchids, medicinal plants and precious woods. Afternoon cultural experience as we visit the Village Park of VOI MMA Park and for a short stroll around Andasibe village to see the local market. (B, D)

Day 04: Andasibe/Antananarivo/Antsirabe (Drive)
We depart early departure and have a full day drive to Antsirabe. We will journey from Madagascar's East to the South-Central region. Along the way we visit the metal workshop of Donné Vy, admire the highland landscape with thatched houses and rice-fields. We stop in Behenjy, a little town which is known for its production of paté foie-gras. We then stop at Ambatolampy for a visit of the Aluminium foundry. This is a full day excursion and we return to our hotel late afternoon.

Overnight: Couleur Café, Antsirabe (1 night) (B, D)

Day 05: Antsirabe/Ambositra/Ranomafana (Drive)
Another culturally rich day as we take a morning walk around Antsirabe and see colonial buildings, such as the spa and the railway station. We also visit a number of local craftsmen, such as a lapidary to watch work on precious or semi-precious stones, as well as see embroidery, miniature and jewellery shops. We then drive to Ranomafana with a stop in Ambositra, the capital of Malagasy handcrafts and the mecca of 'Savika', a spectacular traditional bullfighting. Ambositra is above all a reflection of the Zafimaniry culture, known as people of the forest. As we stroll through the city we visit workshops of Zafimaniry artisans, skilled sculptors working on marquetry rosewood and ebony. Afternoon we continue to Ranomafana village in and check-in at our hotel. After a short rest we embark on a nocturnal walk alongside the park to look at nocturnal species, such as the "Microcebus", the smallest lemur in Madagascar.

Overnight: Setam Lodge, Ranomafana (2 nights) (B, D)
Day 06: Ranomafana National Park
Today we explore the rain forest at the East. We will be accompanied by our local naturalist guide. We embark on the quest for the fabled "Hapalemur aureus" golden bamboo lemur endemic in Ranomafana, but also different species of birds such as Ground Rollers. The park is particularly rich in fauna and flora and features many plant varieties unknown elsewhere. In the afternoon we visit the orchid arboretum located near the village. Here we find many orchid species, but also reptiles such as chameleons, geckos and boa constrictor. Parc National de Ranomafana with its rain forest covered hills and abundant wildlife, has long been considered one of Madagascar's highlights, and is one of the country's most visited national parks. (B, D)

Day 07: Ranomafana/ Ambalavao/Anjar Reserve/Isalo (Drive)
Early departure for Ambalavao, housing one of the largest livestock markets in the South (Wednesday mornings only). We visit an Antemoro paper workshop. Antemoro paper is a type of mashed paper made from the bark of a local tree, the method is inherited from the Arabic culture. We then visit Anjar Reserve for a short walk, during which we will have the chance to see lemurs. We continuing our journey to the south through a landscape of rock formations, some of which are sacred, typical of dry Grand South, passing through the legendary 'Porte du Sud' and cross the Plateau of Horombe arriving late afternoon at Ranomafana.

Overnight: Jardin du Roy, Ranohira (2 nights) (B, D)
Day 08: Isalo National Park
Today we explore the Isalo National Park. The park is known for its wide variety of terrain, including sandstone formations, deep canyons, palm-lined oases, and grassland. With a little luck we might encounter the three lemur species that are found here: Red-fronted Brown Lemur, Ring-tailed Lemur and the loping bipedal Verreaux's Sifaka. Here we might have the possibility to photograph lemurs from a very close and almost personal distance. (B, D)
Day 09: Isalo/Tulear/Ifaty (Drive)
After breakfast, we continue to Tuléar. This part of our journey brings us to new scenery among the dry forests of the west and the spiny desert of the south. On the way, we admire the different 'Mahafaly tombs' and the 'Antandroy tombs'. After a short visit of Tuléar we drive to Ifaty, which lies in the driest part of the country. Situated in the Deep South, the landscape is dominated by the cactus-like, spiny forest of different euphorbiaceous. We cross the dry and sandy soil where the local people battle to find drinking water. Mangrove trees line the coast alternated by Vezo communities which earn their living from fishing. We will see many small pirogues with men who go out fishing twice a day, while children and women wait on the coast to collect the fish before taking them to Tuléar for sale.

Overnight: Dunes d'Ifaty, Ifaty (2 nights) (B, D)
Day 10: Ifaty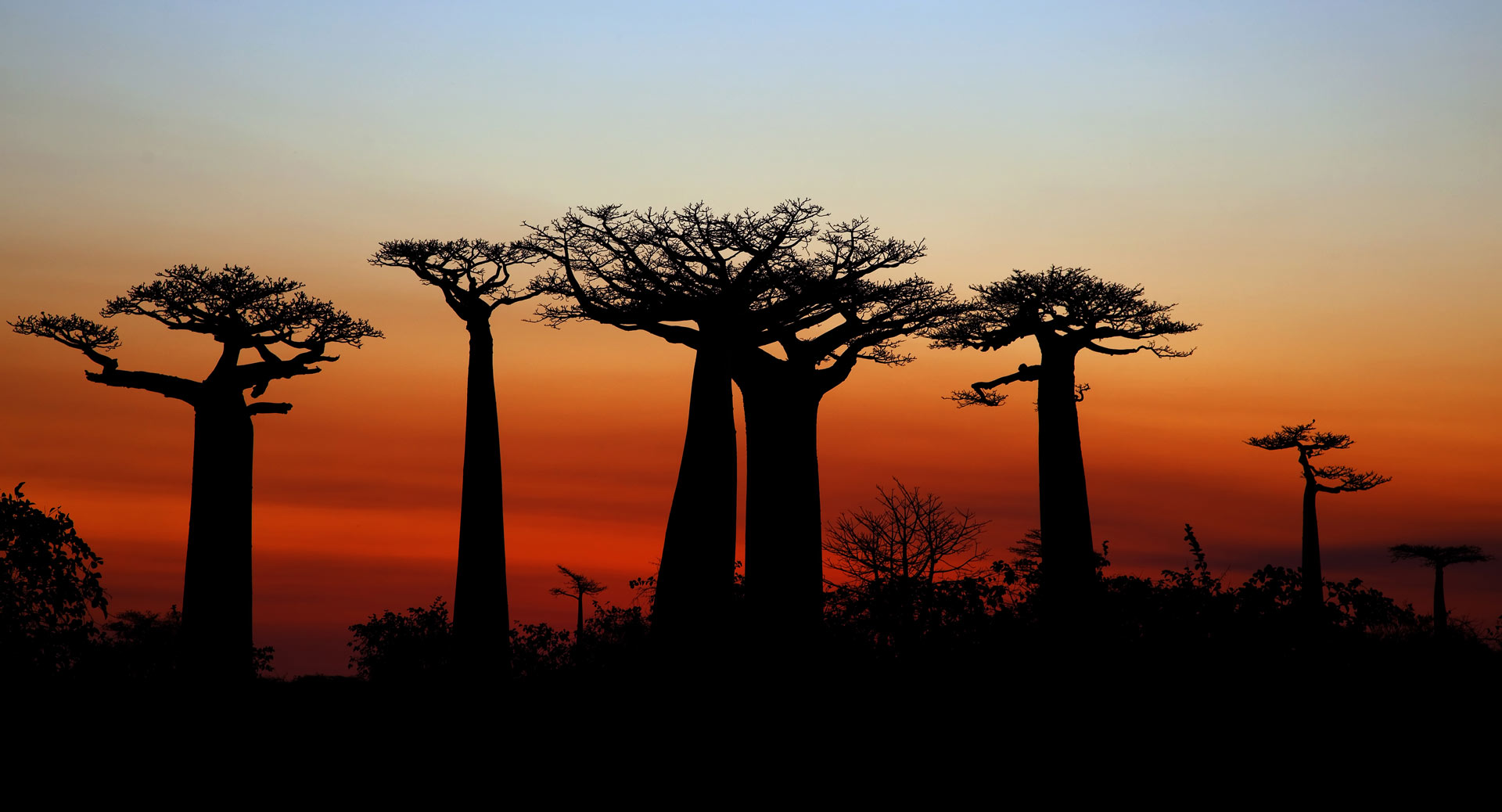 Ifaty lies on the beach and is an ideal place for diving and snorkelling and a popular place for birdwatchers. Here we can also experience the Vezo fishermen's life. Many excursions are possible on this leisure day. Visit the 'Reserve Domergue', a communal conservation area where one will see two kinds of baobabs, spiny bush, reptiles like 'boa madagascariensis', geckos and the 'chameleon parsoni', which is one of the largest chameleons in the world. Situated in the largest lagoon of the country, Ifaty is also protected by a large coral reef, which makes it an ideal place for diving and snorkelling. In the afternoon we can walk to the village of Mangily to visit a local school and experience the Vezo fishermen's way of life, especially as they return from fishing. (B, D)

Day 11: Ifaty/Tulear/Antananarivo (Flight)
We are transferred to Tulear's airport and fly back to the Antananarivo. Upon arrival we are transferred to our hotel.

Overnight: Colbert, Antananarivo (1 night) (B, D)

Day 12: Depart Antananarivo
After an enlightening journey traversing Madagascar, it's cultural heritage, wildlife as scenic beauty we are transferred to the airport for our departure flight. (B)

B=Breakfast, L=Lunch, D=Dinner