A CULINARY & CULTURAL JOURNEY THROUGH THAILAND
Hosted by Chef Michael Hoy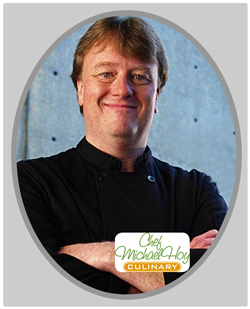 Unfold the secrets of Thai cuisine, one of the world's most popular. Come to its home and taste some of the finest recipes on the planet. We will learn to prepare some of the most exquisite Thai dishes - a lot easier than one would think. This 08 days Thai Culinary and Cultural Journey not only introduces us to the different styles and tastes of Thai cooking, but also takes us to some of the popular joints for foodies, cultural sites with exciting activities as we visit Bangkok, Chiang Rai, Mae Sai (close to the border with Myanmar) and Chiang Mai. Eco friendly bike riding at Ayutthaya, elephant riding and river rafting is also be part of the excitement and fun.

Our host, Michael Hoy is an award winning chef, teacher and a well-known international culinary tour leader. He is owner and operator of Chef Michael Hoy Culinary, 106 Bridge Event & Catering and My Chef - a company dedicated to food at home. Michael has a very friendly personality and has had good experience leading successful culinary tours to France, Italy and Turkey.

We will be aided with an accompanying local English speaking Thai tourist guide to give us the historical and cultural background of the people, history and culture of the Kingdom.