Day 01: May 15, 2021: Arrive Reunion Island
Welcome to Reunion Island! Upon arrival at the airport, we are cordially welcomed and transferred to our hotel. In the evening, we gather for a special welcome from our tour host and celebrity chef Vikram Vij. This is followed by a brief introduction to the island's gastronomy, starting with a unique 30-minute cocktail making workshop. We will imagine, prepare, taste, decorate, name and present our own cocktails, with help from a professional bartender. After a consultation between bartenders, a prize will be given to the lucky winners. Next, enjoy a sumptuous welcome dinner at Organgine Gourmet restaurant.

Overnight: LUX St Gilles (Superior Rooms) (5-star), Reunion Island (3 nights) (D)
Located on the western coast of this lush volcanic island, LUX Saint Gilles faces a shimmering expanse of aqua-blue waters, fringed by a stretch of immaculate sands. Tucked away in acres of beautiful tropical gardens, Creole villas sit in the shade of coconut palms and filao trees, just steps from the coral-sheltered lagoon at L'Hermitage. The white-sand beach may call for idle lounging, but there's plenty here for thrill-seekers too. Try a spot of tennis or volleyball in the grounds. Once you've worked up an appetite, sample the days' catch at our beachfront bars and restaurants. Float away with a zen yoga session in the gardens or a private in-room spa treatment—a peaceful end to an unforgettable day on this majestic island.
Day 02: May 16, 2021: Reunion Island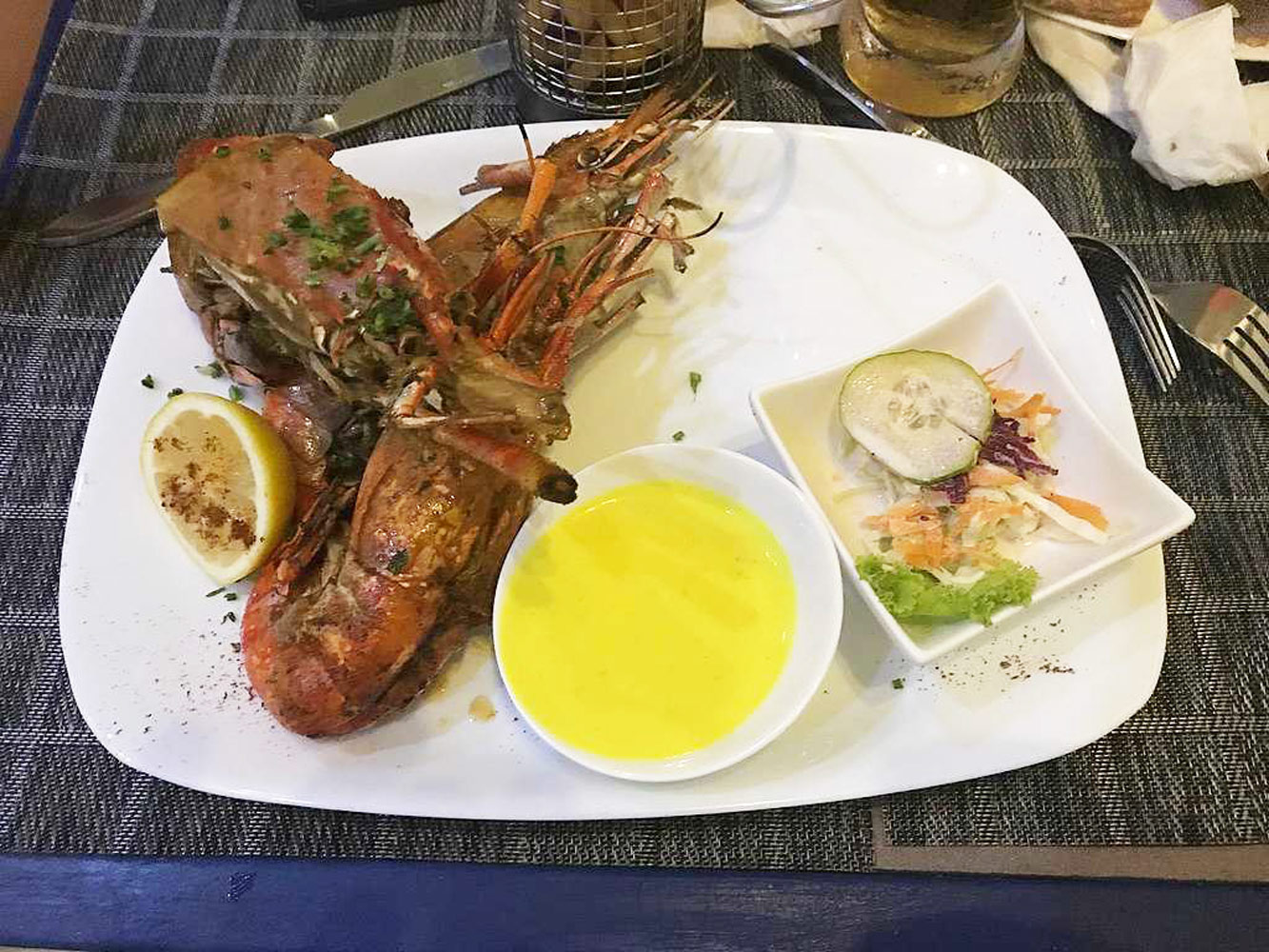 For an exciting introduction to Reunion Creole chef Jacky Aroumougom meets us at the St Denis food market, one of the largest on the island. Chef Jacky will talk about the unique flavours and foods of Reunion before he takes us around the market. As we wander the market with him, buying vegetables and spices that will be used in the preparation of our lunch, we get a snap shot of bargaining and conversation culture.
We are then transferred to a Creole house, where we participate in a hands-on cooking class. Prepare spices for meat and fish cooked on a wood fire sipping a fresh fruit or a sugar cane cocktail (depending on the season). We also try our hand at various Creole snacks which will be tasted during the aperitif. Lunch is served on woven trays and, if we're brave enough, eaten in the traditional way—with our fingers! Chef Vij will explain why. Balance of the day is free to enjoy the beach rated as the best in Reunion and the many facilities and amenities that the LUX St Gilles is well known for. Dinner will be served at the hotel's popular La Piage restaurant. (B, L, D)

Day 03: May 17, 2021: Reunion Island
Departing after breakfast we make our way along the only road going across the island up to the Plaine des Cafres. A forest path will take us to the Plaine des Sables, a large expanse of volcanic sands with a particularly strange lunar appearance. From here we make our way to the Pas de Bellecombe, a scenic mountain pass where we can see the incredible beauty of the surrounding region and the breathtaking active volcano of Piton de la Fournaise.
Making our way back to Bourg Mura, we continue toward the wild southern region. The South Coast is much more tropical, boasting wild countryside, traditional houses and charming flower gardens surrounded by old lava flows. Enjoy lunch at a local Creole restaurant followed by a visit to the Spice Garden before returning to our hotel. Our last dinner on Reunion is an a la carte menu of local delicacies at the hotel. (B, L, D)
Day 04: May 18, 2021: Reunion Island/Rodrigues (Flight)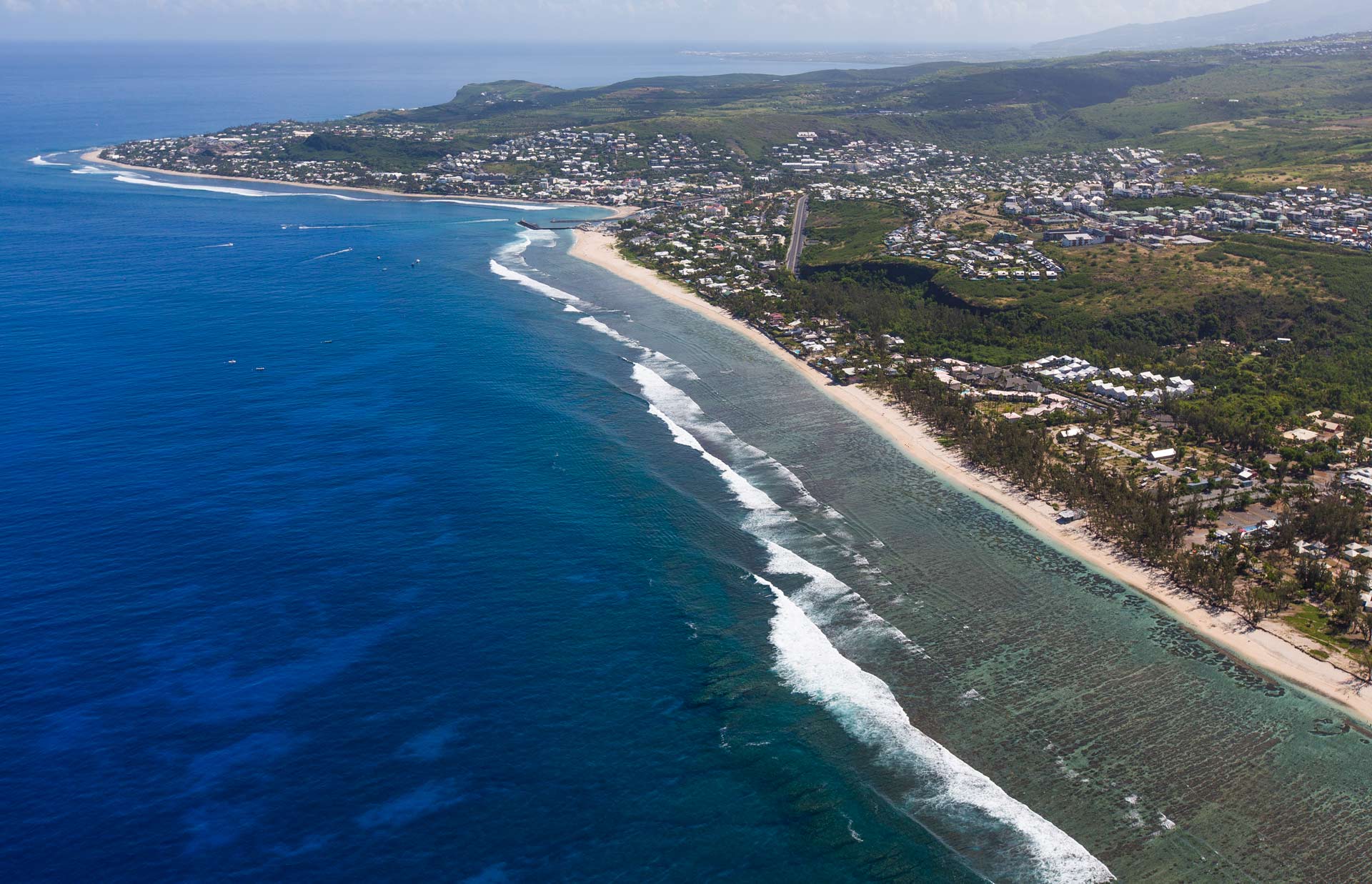 After breakfast we will check out from our hotel and set off to discover Maido Peak which offers the most amazing views of the Cirque de Mafate caldera. On our way into the caldera, we will visit a distillery of geranium, also called the "green gold" of Reunion Island.
Later we are transferred to the airport for our flight to Rodrigues, via Mauritius. Upon arrival we are met and transferred to our unique guesthouse, La Belle Rodriguaise. Our meals here will be masterpieces prepared by Francoise Baptiste, a well-known expert in the local cuisine who has recently authored a book featuring local delicacies titled, "Delicious Rodrigues". Baptiste will cook up and present fresh local delights of the island, including free-range hormone-free chicken, seafood so fresh they look like they have jumped straight from the sea onto our plates, local delicacies such as black pudding and sausage. This will be an intimate and exclusive experience in a setting close to a home stay. Evening we will have the first taste to Baptiste's secret recipe as we are served dinner at the guesthouse.
Overnight: La Belle Rodrigues Guest House (Standard Rooms), Rodrigues (2 nights) (B, D)
On the South-Eastern coast of Rodrigues, delicately placed over the superb white sandy beaches of Graviers, sits the charming retreat of La Belle Rodrigues. Rooms are tucked into the tropical garden, each room offering a special ambiance. Designed to reflect the Creole soul, all rooms have stunning sea views and overlook a splendid lagoon whose shades of blue oscillate between turquoise and lapis lazuli. Every room faces east and is blessed by a beautiful view of the sunrise.
Day 05: May 19, 2021: Rodrigues
Today Francoise Baptiste will accompany us to the village of Mourouk to buy ingredients needed to prepare our traditional lunch to be enjoyed on the beach facing the guesthouse. Shopping here is a lot of fun as we get to meet and talk to many people as they go about bargaining and exchanging family recipes. This will be followed be a demo where Francoise will reveal her secrets and we will see why she is Rodrigues most well-known culinary queen. After enjoying her delicious food we have the balance of the afternoon to ourselves free to relax on the beautiful beach. Dinner will be at a local restaurant. (B, L, D)
Day 06: May 20, 2021: Rodrigues/Mauritius (Flight)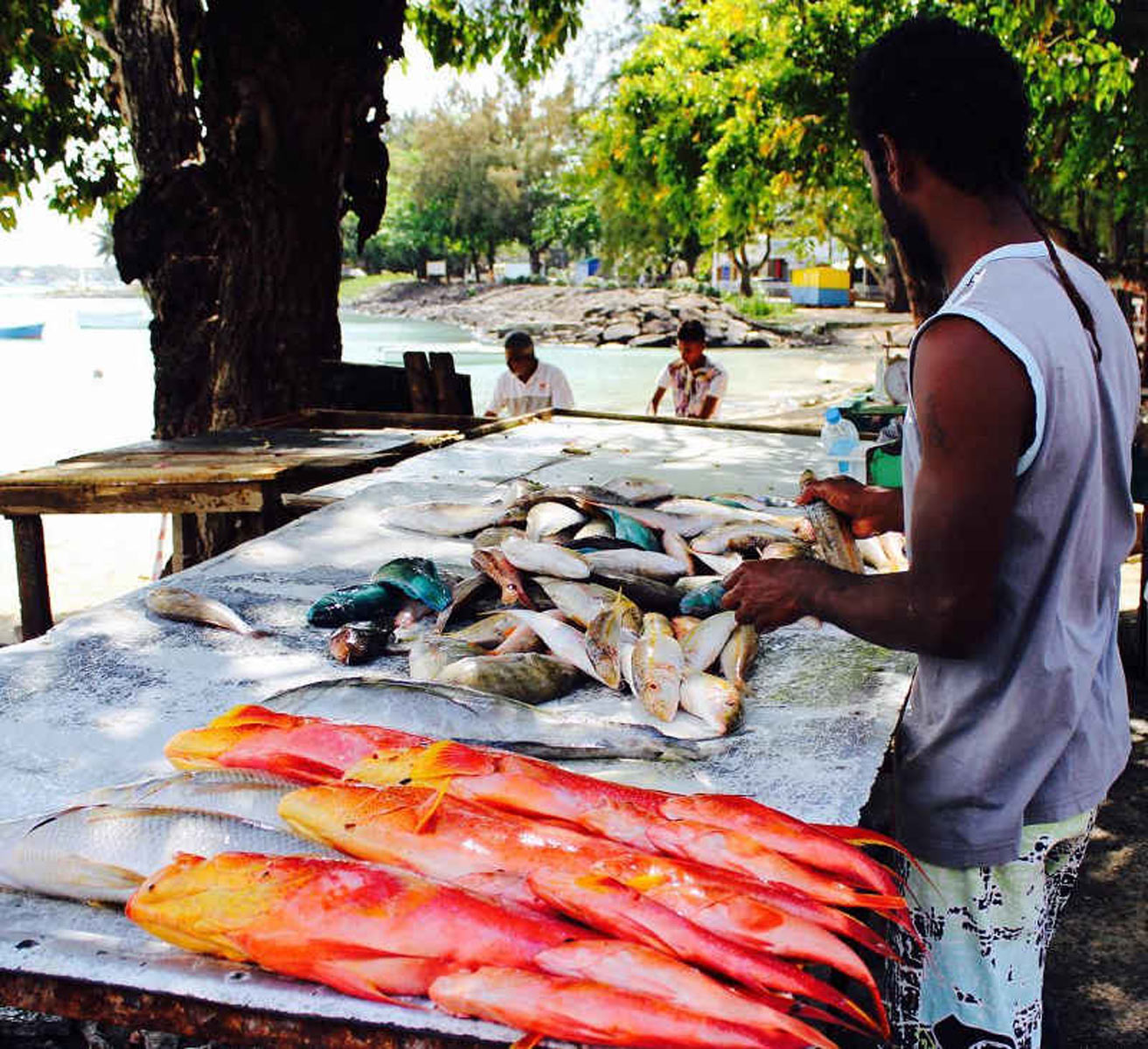 Today as we explore the northern part of the island accompanied by Francoise, we will have the chance to meet local fishermen and visit the food and craft market of Port Mathurin. Free time to sample the delicious street food Port Mathurn is known for and enjoy lunch on your own with your friends. In the afternoon we are transferred to the airport for our flight to Mauritius. Upon arrival we are met and garlanded with flowers before being transferred to our hotel, situated on the northeast of the island on the wonderful beach of Smart Of Palmar.  Balance of the day is free. The Salt of Parmar offers many services and this would be a good day to take advantage of that. The hotel's restaurants are known for their Mauritian, Mediterranean and Asian flavours with vegetarian dishes on every menu (including vegan), and raw cuisine designed by Grabce Van Berkum.
Overnight: SALT of Palmar (5 nights) (B)
SALT of Palmar is set on a white sand beach. It offers eye-catching interiors by French artist Camille Walala, widely lauded and locally sourced organic food, a unique salt therapy room and much more. Each room is kitted out with only the finest things: a handmade, king-size Carpe Diem bed, developed with physios in order to provide the best sleep; 100 per cent organic cotton bedding; a rain shower; a yoga mat and block; a Roberts radio; and all-natural, locally produced toiletries.
Day 07: May 21, 2021: Mauritius 
Enjoy a village tour of quaint Mahebourg located on the southeast of the island. This is one of the oldest villages on the island dating back to the early Dutch and French periods. Mahebourg has preserved much of its authenticity and charm thanks to its still-standing traditional homes and local restaurants serving Mauritian food. We will stop at various local restaurants and street food vendors to taste local delicacies, as well as learn about the history of the region. Highlights include coconut water at the market, merveille (deep fried flat bread) at Merveille Mahebourg, banana fritter, boiled noodles with Mangouat (typical regional shellfish), old-style homemade dishes at Chez Marilyne, and Mauritian-style tea at Le Salan de thé de Mme Renghen. (B, L)
Day 08: May 22, 2021: Mauritius
Today we experience the traditional village of Chamarel, and the Rhumerie de Chamarel, an agricultural rum factory. This distillery produces rum from carefully selected sugar cane grown on hectares of land around the factory. Aprons out and chef hats on and we begin with a cooking class focused on traditional Mauritian cuisine reflecting the mix of cultures on the island and its history. Armed with an apron and a chef's hat, we discover how to prepare a traditional Mauritian dish under the guidance of a local chef. With fresh ingredients we follow the steps of a French-written recipe (for some extra challenge!) and reproduce in teams a mouth-watering authentic dish for lunch.
Next, we discover the art of preparing our own rum, a sweet treasure cherished by people all over the world. With the help of a local bartender we will create our own rum according to our tastes using dried fruits, spices and homemade syrup. Keep the bottle for a treat after the flavours have been left to rest. This usually takes about a month.
After an interesting day we return to our hotel. Evening we take an hours drive to the Karaye Mario a lovely Creole restaurant. Here the emphasis is on ingredients carefully selected from local farmers, fishermen and other producers that tell the story of Mauritius' history and culture. We will enjoy a 3-course set menu specially selected by the chef. (B, L, D)
Day 09: May 23, 2021: Mauritius
We further whet our culinary appetite today as we dive into a master class with the executive chef of Salt of Palmar. We will first accompany the chef to the market of Flacq for some local products. This is an interesting experience to observe the Chef choosing just the perfect ingredients and produce for a delicious chicken curry the Mauritius style! Afternoon is free to enjoy the beautiful beach of the island or take a boat trip to the beautiful lagoon. Mauritius offers a wide variety of cuisines so no dinner has been included today. The evening is free to venture on your own or we may try an optional dinner at the Chez Tino, a popular local restaurant 15 minutes' drive from our hotel. (B, L)
Day 10: May 24, 2021: Mauritius
The best way to get to know a destination is to taste it. From pickled fruits to dumplings to samoussas and gateau piment, the list of delicacies unique to Mauritius is a long one! Through a relaxed stroll in the bustling streets of the capital city excite your taste buds by tasting delicious bits of typical Mauritian snacks on each and every corner of Port Louis. Accompanied by a dedicated guide we will learn all the little stories behind the monuments and culture of the island. Sample an amazing variety of local delicacies including: flat Indian bread at Roti Akka, banana tarts and napolitaine at Patisserie Aberdeen, dholl puri with shrimp at Ahmed, Chinese balls in Chinatown, local fruits at Pushpa's Fruits, fresh juice at the Central Market, Bol renverse at New Chinatown Deli and assorted sweets at Liline Chinese.
This evening, we enjoy a special show featuring the Sega, a local dance originating from the ritual music of Madagascar and mainland Africa. The spirit of Africa resonates through the musical instruments, usually ravanne, triangle or maravanne. The songs are sung in Creole and depict the Mauritian way of life. The lyrics are often erotic and suggestive! The Sega folkloric dance is on UNESCO's Intangible Cultural Heritage list. (B, L, D)
Day 11: May 25, 2021: Depart Mauritius
After tasting and learning about the flavors of the Indian Ocean we prepare for our journey back home. Breakfast at the hotel and then it is free time till 1100AM – hotel's check out time. You are then transferred to the airport for your departure flight back home. (B)
B=Breakfast, L=Lunch, D=Dinner