Day 01: Arrive Kigali (RWANDA)
We are warmly welcomed at Kigali International Airport and transferred to our hotel in Kigali. Our accommodation tonight will be the Mille Collines Hotel, made famous by the movie Hotel Rwanda.

Overnight: Mille Collines Hotel, Kigali (1 night)
Day 02: Kigali/Parc National Des Volcans (Drive)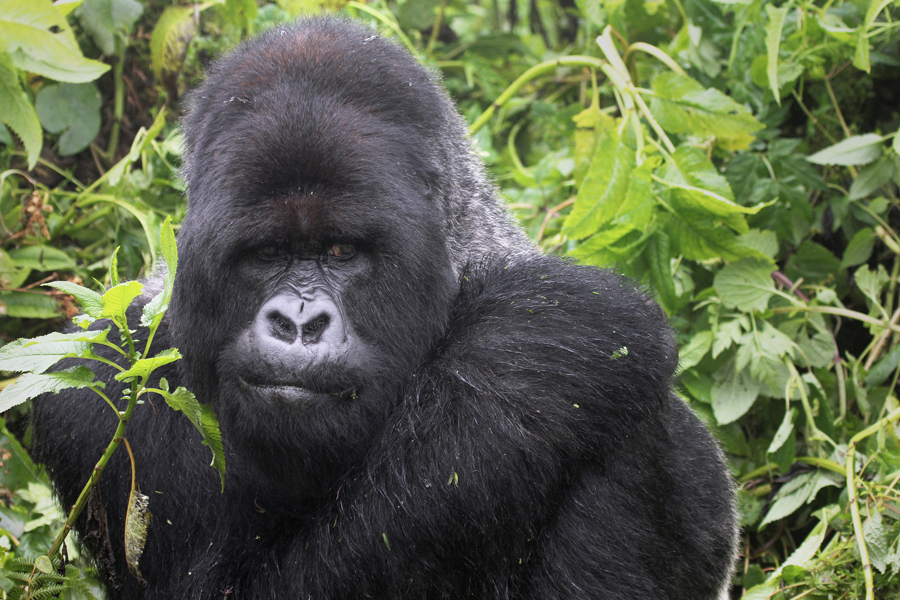 A relaxed start as we make our way to the incredible Parc National Des Volcans. This lush and mountainous park is world renowned for its rare mountain gorillas, which we will have a once-in-a-lifetime opportunity to see. Upon arrival, we will have a drive through of Ruhengeri. Optional activities available include a nature & wildlife tour, monkey tracking, a beekeeping experience and more.

Overnight: Five Volcanos Lodge, Ruhengeri (2 nights) (B, L, D)
Day 03: Parc National Des Volcans
Early morning, we dive into our unequaled gorilla trekking experience. The ranger will guide us deep into the lush rainforest of the Virungas in search of gorillas. As soon as we see a family of these majestic and massive animals, we will get a one-hour opportunity to observe them as they go about their daily activities. There are only 80 gorilla viewing permits issued each day, so it is advisable to book permits early. The trek here is noticeably easier than that offered on the Uganda side of the VIrungas. The trek can last anywhere from 1 to 5 hours, depending on when we see the gorillas. After an unforgettable morning experience, our afternoon is free for relaxation or optional activities. (B, L, D)

Day 04: Parc National Des Volcans/Kigali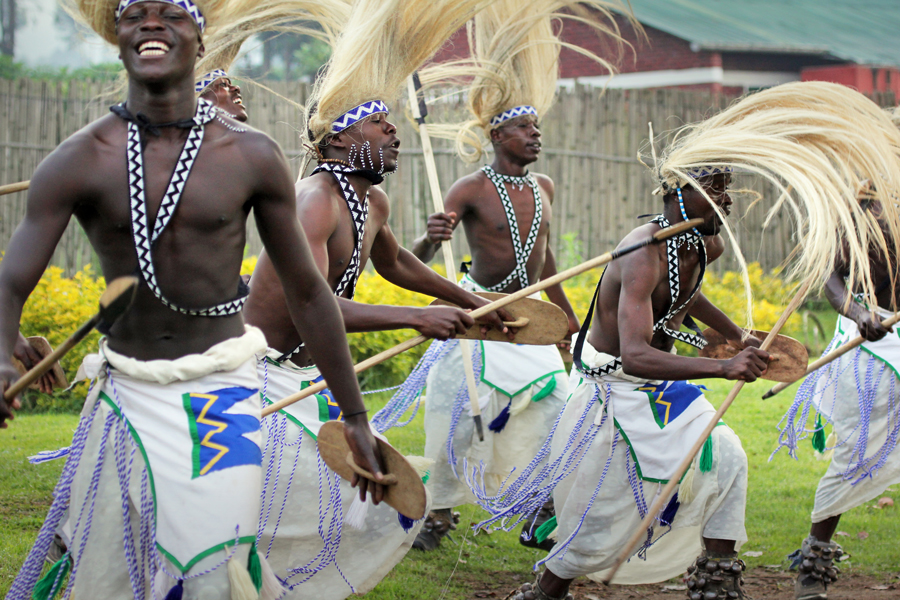 Return to Kigali with views of lush banana tree-covered hills and local villages en route. On arrival, we explore the city, visiting the Genocide Museum and Caplaki Crafts Centre.
Overnight: Mille Collines Hotel, Kigali (1 night) (B)
Day 05: Kigali/Kilimanjaro (Arusha) (Flight) (TANZANIA)
We are transferred to the airport to connect with our flight to Kilimanjaro. We are cordially welcomed as we arrive at Kilimanjaro International Airport and are transferred to our hotel in Arusha. Balance of the day is free. Arusha is the exact midpoint between Cairo and Cape Town and is the gateway to the safari game parks of Northern Tanzania.

Overnight: Lake Duluti Serena Hotel, Arusha (1 night) (B)
Day 06: Arusha/Lake Manyara (Drive)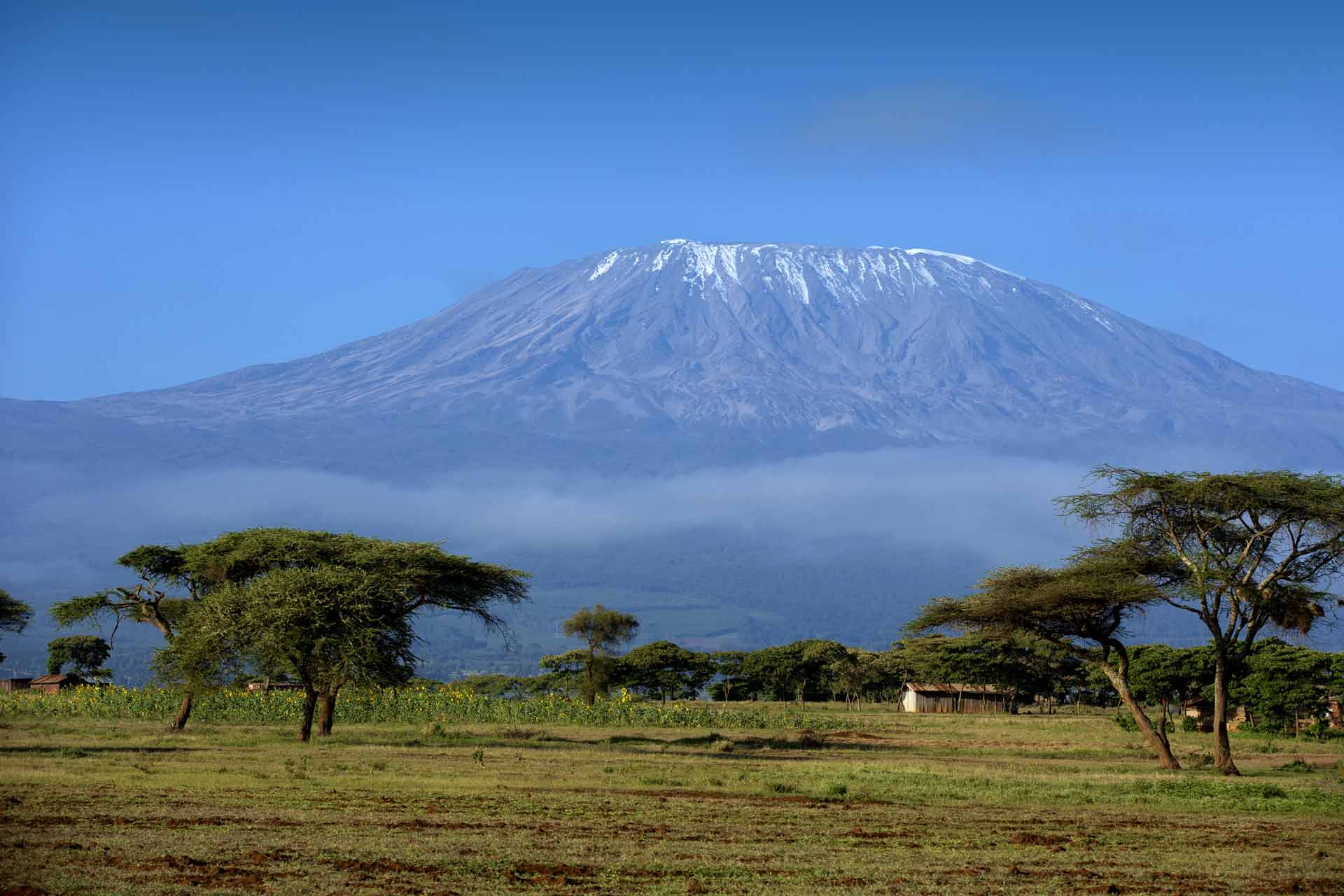 Our Tanzanian safari starts as we drive from Arusha to Lake Manyara with a picnic lunch en route. We enter the majestic Lake Manyara Game Park and embark on the first of six Tanzanian safaris. This small park is sandwiched between the Rift Valley escarpment and Lake Manyara. It is a scenic location with a variety of game, including giraffe, elephant, baboon and the rarely seen tree-climbing lion.
Overnight: Lake Manyara Serena Lodge/Kirurumu Tented Lodge, Lake Manyara (1 night) (B, L, D)

Day 07: Lake Manyara/Serengeti National Park (Drive)
We depart for the famous Olduvai Gorge, one of the most important paleo-anthropological sites in the world. Olduvai Gorge is located in the eastern Serengeti Plains. The gorge is a very steep-sided ravine where some of the earliest evidence of humans was discovered by Mary and Louis Leakey. Since then, thousands of fossils, hominid remains and Olduwan tools dating from up to two million years ago have been found. Optional visit to a Masai Village and then proceed to Serengeti National Park* to enjoy our second game safari.

Overnight: Serengeti Serena Lodge/Serena Mbuzi Mawe Camp, Serengeti (2 nights) (B, L, D)
Day 08: Serengeti National Park
The incredible Serengeti National Park is a must-see for any African safari vacations. It is world renowned for its annual migration of over 1.5 million white bearded (or brindled) wildebeest and 250,000 zebra. This park is widely regarded as the best wildlife reserve in Africa due to its density of predators and prey. Early morning, experience an optional balloon safari (US$ 550 per person – please book ahead with Bestway Tours & Safaris). Then an exciting experience as we take a full day game drive through the park, stopping for either a picnic lunch or hot lunch. (B, L, D)

Day 09: Serengeti National Park/Ngorongoro Crater (Drive)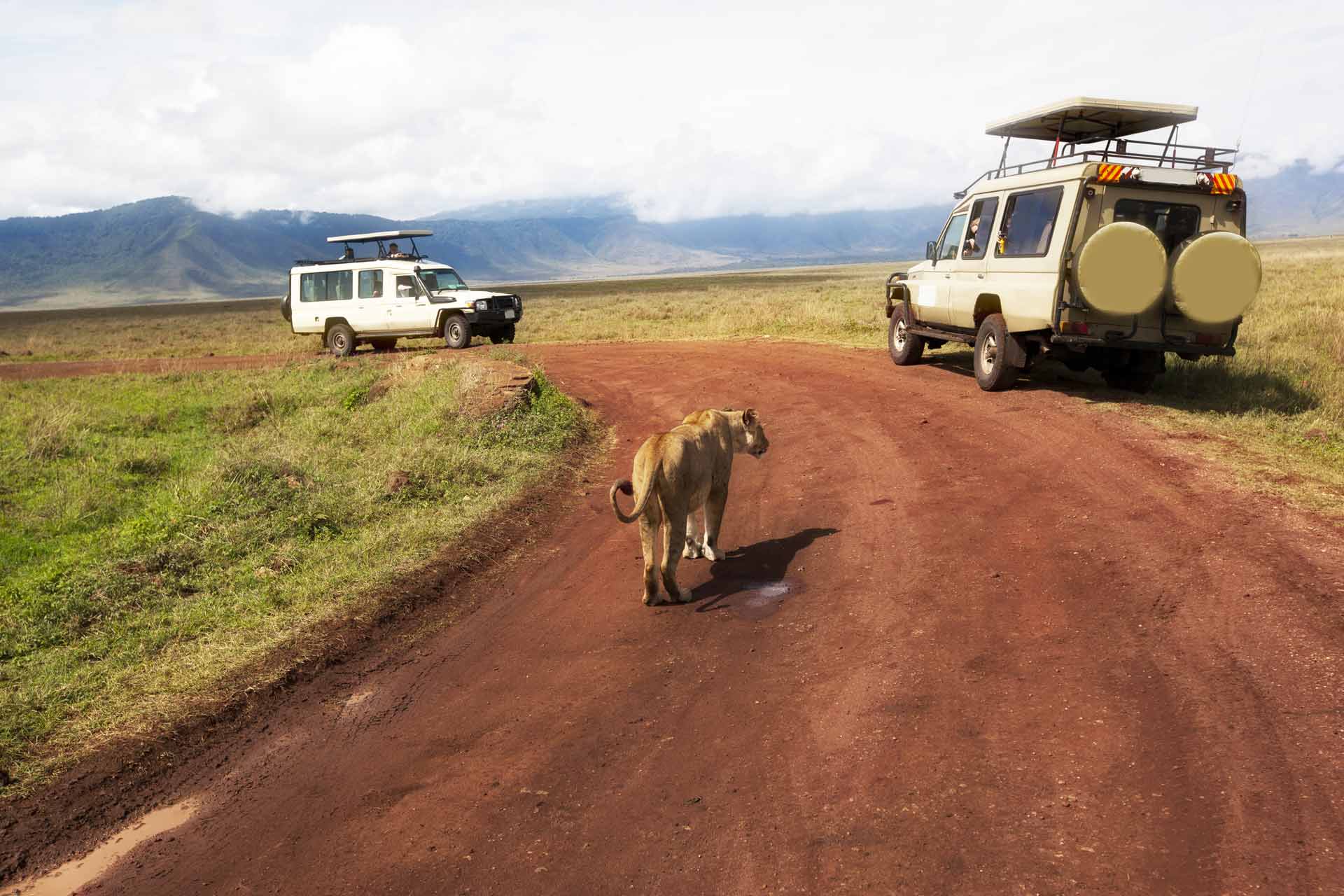 After breakfast, we have yet another game drive before proceeding to the next highlight of our Tanzanian safari – the incredible Ngorongoro Crater*. We will use the Malanja Depression route, allowing us to see many Masai villages along the way.
Overnight: Ngorongoro Serena Lodge/Ngorongo Explorean, Ngorongoro (1 night) (B, L, D)
Day 10: Ngorongoro Crater/Lake Manyara (Drive)
Following breakfast, we travel to Ngorongoro Crater for a 6-hour game safari. The Ngorongoro Conservation Area (NCA) is a UNESCO World Heritage Site. The jewel in Ngorongoro's crown is a deep, volcanic crater, which is the largest unflooded and unbroken caldera in the world. About 20 kilometers across, 600 meters deep and 300 square kilometers in area, this crater is a breathtaking natural wonder. The rich pasture and permanent water of the crater floor supports a large resident population of wildlife, including up to 25,000 predominantly grazing animals such as wildebeest, zebra, gazelle, buffalo, eland, kongoni and warthogs. After the safari, we have an optional visit to a Masai village to meet folks belonging to this famous warrior tribe before proceeding to Lake Manyara for our overnight stay.

Overnight: Lake Manyara Serena Lodge/Kirurumu Tented Lodge, Lake Manyara (1 night) (B, L, D)

Day 11: Lake Manyara/Arusha/Kilimanjaro/Zanzibar (Flight)
After breakfast, continue by road to Arusha via the Great Rift Valley and African village of Mto wa Mbu. Following arrival in Arusha, we are transferred to the airport for our flight to Zanzibar, a great beach and cultural stop for African safari vacations, where we are warmly welcomed and transferred to our hotel.
Overnight: Zanzibar (3 nights) (B)
Day 12: Zanzibar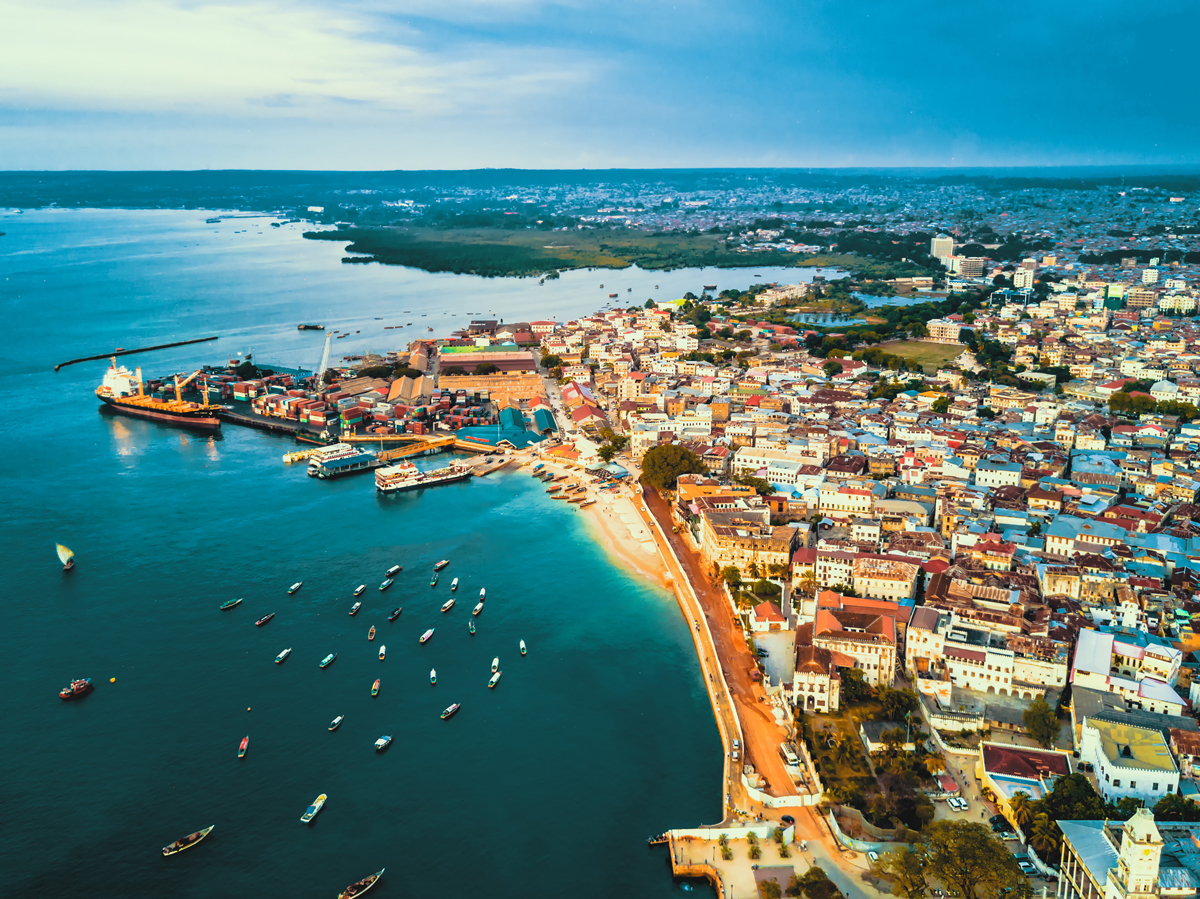 We enjoy a morning tour of the island beginning with the House of Wonders – the Zanzibar Museum. From here, we proceed to the deposed Sultan's Palace, Livingstone House and Market (opened in 1904) and the local market. We end our tour at the Anglican Church, built in 1873 on the site of the old slave market in Stone Town*, which is now a UNESCO World Heritage Site. Afternoon is free to enjoy the narrow streets, shop and chat, or savour local fruits such as jackfruit, custard, apple, rambutan, carambola and durian. Our afternoon tour takes us to Prison Island (Changuuu Island). The island was once used by an Arab slave trader to contain the more troublesome slaves he had brought from the African mainland. (B)

Day 13: Zanzibar
Day free to enjoy Zanzibar or Unguja, as it is called in the native Kiswahili language. The narrow streets provide an Arabian Nights flavour and are always a favourite with those who want to be immersed in the local culture.  Optional Spice Farm tour. (B)

Day 14: Depart Zanzibar
Today we bid farewell to the spice island. Opportunity to combine with extensions to Seychelles, Madagascar, Southern Africa – please ask for details. We will be transferred to the airport or the ferry dock for the next leg of our journey. If you need further assistance, please do let us know. (B)
B=Breakfast, L=Lunch, D=Dinner