Day 01: Arrive in Lijiang
Nihao! Welcome to China. We are met at the airport and transferred to our hotel.

Overnight: He Xi Hotel, Lijiang (3 nights)
Day 02: Lijiang
Today we explore the Old Town of Lijiang*, which is perfectly adapted to the uneven topography of this key commercial and strategic site. Its architecture is noteworthy for the blending of elements from several cultures that have come together over many centuries. Lijiang also possesses an ancient water-supply system of great complexity and ingenuity that still functions effectively today. (B, D)
Day 03: Lijiang
We take a tour of Jade Dragon Snow Mountain, a mountain massif included in the Three Parallel Rivers of Yunnan Protected Areas* World Heritage Site, which features sections of the upper reaches of three of the great rivers of Asia: the Yangtze, Mekong and Salween. The site is an epicentre of Chinese biodiversity. It is also one of the richest temperate regions of the world in terms of biodiversity. We then head to the ancient village of Baisha, famous for its frescos, known as the Baisha Mural, dating from the early days of the Ming Dynasty to the early Qing Dynasty. In the afternoon we our free time to stroll around the old city. (B, D)
Day 04: Lijiang/Kunming (Flight)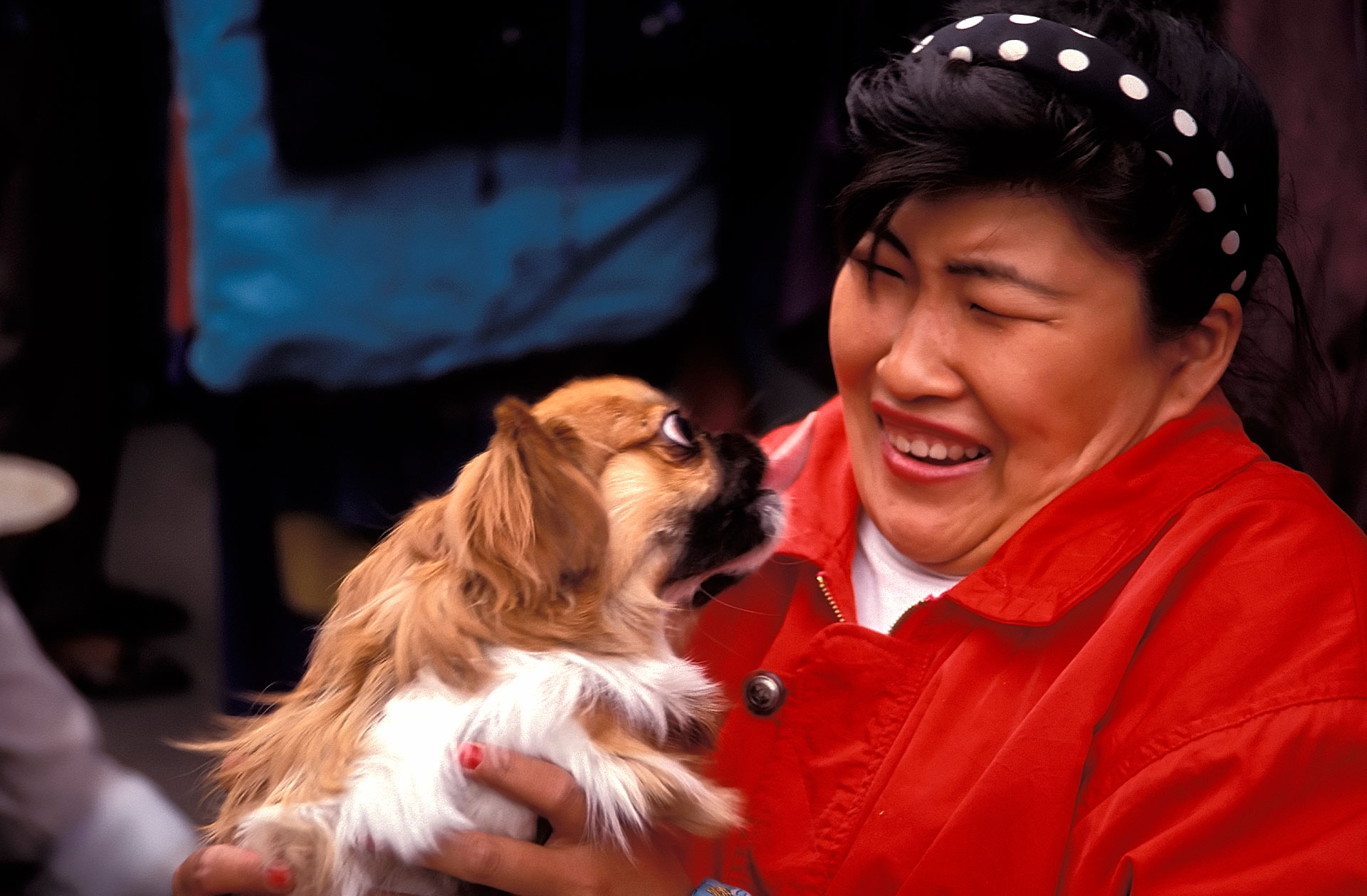 We are the transferred to Chengdu Airport for our flight to Lijiang. Upon arrival we head to Shilin approximately 90 km (56 mi) from Kunming and explore the South China Karst*, one of the world's most spectacular examples of humid tropical to subtropical karst landscapes. The stone forests of Shilin are considered a superlative natural phenomena. The tall rocks seem to fall to the ground in the manner of stalagmites, with many looking like petrified trees thereby creating the illusion of a forest made of stone. After our visit we are taken to our hotel.

Overnight: New Era Hotel, Kunming (1 night) (B, D)
Day 05: Kunming/Guilin (Flight)
In the morning we visit Kunming's famous flower market, as Yunnan is renowned as China's most important flower growing centre. After our visit we are transferred to the Kunming Airport for our flight to Guilin. Upon arrival we are transferred to our hotel.

Overnight: Guilin Bravo Hotel, Guilin (1 night) (B, D)
Day 06: Guilin/Yangshuo (Boat)
In the morning we embark on a boat cruise on the Li River from Guilin to Yangshuo surrounded by gorgeous South China Karst*, formations. The river trip is over 52 miles (83 kilometers) long and is estimated to take four to five hours. Lunch will be served on board the cruise. In the afternoon we explore the rural area around Yangshou and we get to watch a cormorant fishing demonstration.

Overnight: Yangshuo Mountain Retreat, Yangshuo (2 nights) (B, L, D)
Day 07: Yangshou
We spend the day exploring Yangshuo by bicycle or walking and visit the old town of Xingping and the farmers and surrounding rice fields. (B, D)

Day 08: Yangshou/Shanghai (Flight)
We are transferred to the Guilin airport for our morning flight to Shanghai. Upon arrival we are transferred to our hotel. In the afternoon we enjoy a city tour of Shanghai, visiting the Bund, the French Concession and People's Square.

Overnight: Central Hotel, Shanghai (1 night) (B, D)
Day 09: Shanghai/Suzhou (Drive)
We drive to Suzhou to visit the Humble Administrator's Garden and Lingering Garden, which are part Classical Gardens of Suzhou* World Heritage Site. Classical Chinese garden design, which seeks to recreate natural landscapes in miniature, is nowhere better illustrated than in the nine gardens in the historic city of Suzhou. The gardens reflect the profound metaphysical importance of natural beauty in Chinese culture in their meticulous design.

Overnight: Garden Hotel, Suzhou (1 night) (B, D)
Day 10: Suzhou/Hangzhou (Train)
In the morning we take a boat excursion on the Grand Canal*, a vast waterway system in the north-eastern and central-eastern plains of China, running from Beijing in the north to Zhejiang province in the south. Constructed in sections from the 5th century BC onwards, it was conceived as a unified means of communication for the Empire for the first time in the 7th century AD (Sui dynasty). This led to a series of gigantic construction sites, creating the world's largest and most extensive civil engineering project prior to the Industrial Revolution. It formed the backbone of the Empire's inland communication system, transporting grain and strategic raw materials, and supplying rice to feed the population. By the 13th century it consisted of more than 2,000 km of artificial waterways, linking five of China's main river basins. Afterwards we visit a silk factory and see how silk is made from silk worms. In the afternoon we take the fast train to Hangzhou and are transferred to our hotel.

Overnight: Zhejiang Culture Plaza Hotel, Hangzhou (2 nights) (B, D)
Day 11: Hangzhou
We explore the West Lake Cultural Landscape of Hangzhou*, comprising the West Lake and the hills surrounding its three sides, has inspired famous poets, scholars and artists since the 9th century. It comprises numerous temples, pagodas, pavilions, gardens and ornamental trees, as well as causeways and artificial islands. The West Lake has influenced garden design in the rest of China as well as Japan and Korea over the centuries and bears an exceptional testimony to the cultural tradition of improving landscapes to create a series of vistas reflecting an idealised fusion between humans and nature. We take a boat ride on West Lake visit Lingyi Temple, Meijiawu Tea Plantation and the Tea Museum. (B, D)
Day 12: Hangzhou/Mt. Huangshan (Drive)
We drive to the Mount Huangshan area (3.5 hours) and visit the two traditional villages of Xidi and Hongcun*, which preserve to a remarkable extent the appearance of non-urban settlements of a type that largely disappeared or was transformed during the last century. Their street plan, their architecture and decoration, and the integration of houses with comprehensive water systems are unique surviving examples. After our visit we are taken to our hotel at the foot of Mt. Huangshan.

Overnight: Haizhou International Hotel, Huangshan (1 night) (B, D)
Day 13: Mt. Huangshan/Tunxi (Drive)
We take the cable car and spend the whole day exploring Mount Huangshan*, known as 'the loveliest mountain of China', was acclaimed through art and literature during a good part of Chinese history (e.g. the Shanshui 'mountain and water' style of the mid-16th century). Today it holds the same fascination for visitors, poets, painters and photographers who come on pilgrimage to the site, which is renowned for its magnificent scenery made up of many granite peaks and rocks emerging out of a sea of clouds. In the afternoon we are driven to our hotel in Tunxi.

Overnight: Huangshan Xinan Country Villa Hotel, Tunxi (1 night) (B, D)
Day 14: Tunxi/Qufu (Train)
We take the morning fast train to Qufu (4:15 hours) and are transferred to our hotel. In the afternoon we visit the Temple and Cemetery of Confucius and the Kong Family Mansion in Qufu* The temple, cemetery and family mansion of Confucius, the great philosopher, politician and educator of the 6th–5th centuries B.C., are located at Qufu, in Shandong Province. Built to commemorate him in 478 B.C., the temple has been destroyed and reconstructed over the centuries; today it comprises more than 100 buildings. The cemetery contains Confucius' tomb and the remains of more than 100,000 of his descendants. The small house of the Kong family developed into a gigantic aristocratic residence, of which 152 buildings remain. The Qufu complex of monuments has retained its outstanding artistic and historic character due to the devotion of successive Chinese emperors over more than 2,000 years.

Overnight: Queli Hotel, Qufu (1 night) (B, D)
Day 15: Qufu/Mount Taishan (Drive)
We drive 80 km (1.5 hours) to visit sacred Mount Taishan*, the object of an imperial cult for nearly 2,000 years, and the artistic masterpieces found there are in perfect harmony with the natural landscape. It has always been a source of inspiration for Chinese artists and scholars and symbolizes ancient Chinese civilizations and beliefs.

Overnight: Liijing Plaza Hotel, Taian (1 night) (B, D)
Day 16: Mount Taishan/Beijing (Train)
We take the morning fast train to Beijing (2:00 hours) and are transferred to our hotel. Our last afternoon in China is free to do some last minute shopping or wander through the city.

Overnight: Rainbow Hotel, Beijing (1 night) (B, D)
Day 17: Depart Beijing
After exploring the millenary world heritage of China, we are transferred from our hotel to the airport for our departure. This tour can be combined with World Heritage Sites of Northern China or one of our many small group tours to Asia. (B)
B=Breakfast, L=Lunch, D=Dinner