TRAIN JOURNEYS
Whilst train is a mode of travel, it is often, much more than that. The ride from one part of the country to the other offers a unique opportunity to mingle with people, see the countryside, walk around - which can hardly be the case when travelling by air. Then there are trains and trains. Talk of the luxury trains in India - a country that boasts that at any given time there are over 25 million people in the trains of India. The private train experience we offer across in Europe, Africa, Asia and on the Silk Road, South America and a lot more. Truly a journey of a lifetime. "It's my experience that most folk who ride trains could care less where they're going. For them it's the journey itself and the people they meet along the way." - David Baldacci.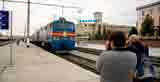 Duration:
16 days

A Cultural tour of Uzbekistan, Turkmenistan & Iran
This journey makes you familiar with the manifold cultures along the legendary Silk Road and numerous localities that made history, among them five UNESCO World Heritage sites. Uzbekistan,..
Read More >>>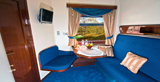 Duration:
12 days

Deluxe private train journey to Iran
Be the hero of your very own 1001 Nights fairy tale as you let yourself be enchanted by the colors and scents of ancient Persia, by bustling bazaars and the silence of the deserts..
Read More >>>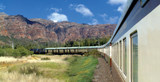 Duration:
14 days

A Cultural tour & safari of South Africa & Namibia
On this exclusive charter with an English-speaking tour guide, enjoy a stunning trip of almost 3000 km across Africa. The African Explorer, your comfortable private train, takes you all the way from the natural wonders of Cape Town to Namibia...
Read More >>>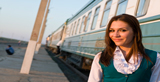 Duration:
14 days

A Cultural tour of Turkmenistan, Uzbekistan & Kazakhstan
Your route from Ashgabat to Almaty takes you through spectacular scenery and historic surroundings. Shortly after your arrival, we spirit you off to the infamous Karakum Desert..
Read More >>>
Duration:
15 days

Deluxe private train journey to China, Mongolia & Russia
Experience one of the last great travel adventures. Your journey along the Trans-Siberian Railway, one of the world's most fascinating and safest train routes, is even more interesting, comfortable, and entertaining with our private train "Tsar's Gold"...
Read More >>>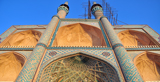 Duration:
14 days

A Cultural tour of Iran
Travelling in the ancient land of Persia, this unique journey takes in destinations that have been off the tourist map for many years..
Read More >>>