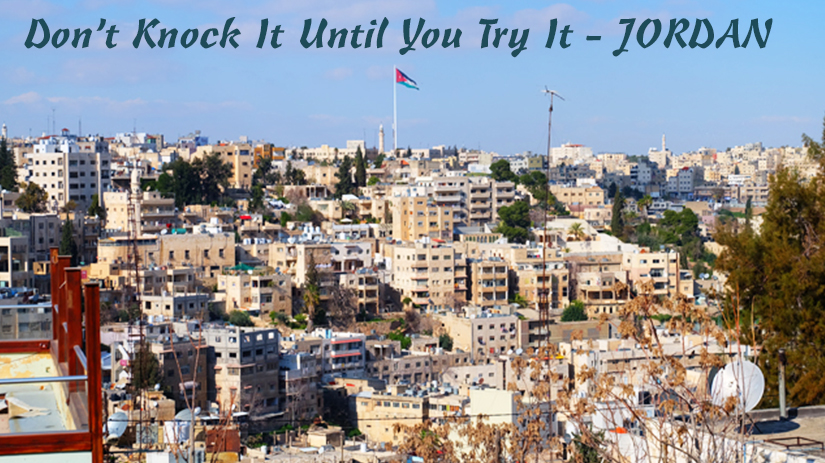 Don't Knock It Until You Try It - Jordan
Traveling to Jordan I didn't really know what to expect. It had always been a destination on my bucket list but mainly because I didn't know much about it and it intrigued and attracted me to the Middle East. When telling people that I was going, I didn't get many excited reactions, mainly just people worried for me and questioning whether or not it was even safe for me to go there—another example of people stereotyping a part of the world based on what they see on the news. But even though I knew Jordan was safe, I never expected to feel as safe as I did when traveling there.

For some reason I expected that from the moment I walked out of the airport in Amman I would be overwhelmed and hit with culture shock, but to be honest, it was quite the contrary. To my surprise, Amman, the capital city of Jordan, was peaceful, clean and incredibly safe. As I walked down the street in my jetlagged daze, I noticed that shop owners weren't even bagging me to come into visit their stores like other countries, instead, they were welcoming me to their country.
The rest of my one-week in Jordan continued to blow me away on all levels. After exploring Amman, and the neighbouring cities of Jerash and Salt, I was blown away by the Middle Eastern hospitality that I read about in the guidebooks and on other blogs before I arrived. I was constantly surrounded by welcoming people, consistently welcoming me (and offering me tea at every chance they could get).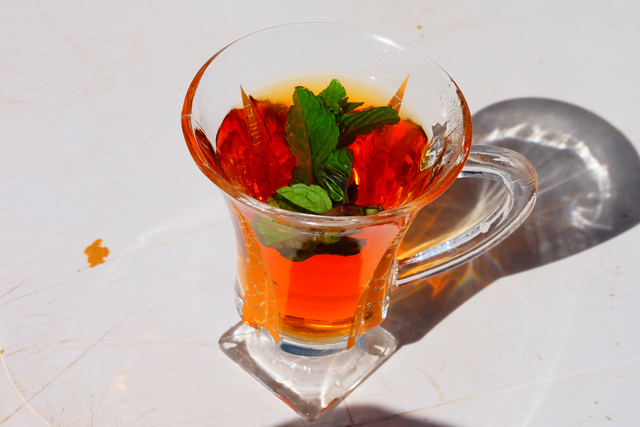 As I traveled on towards Petra, and after spending hours in a car as I ventured across the country, when the scenery passed me by out the window, I thought about how wrong all the stereotypes are wrong about this country in the Middle East. I was in a country that borders countries like Iraq and Syria that consistently make headlines, but I felt as safe as I'd feel in my own backyard. This country is absolutely beautiful, and has so much to offer, yet tourism is at a low because of things that are taking places in entirely different countries.

I asked my guide as we explored the lost city of Petra how many visitors this attraction, and Wonder of the World saw in a day. He told me that right now around 500-600 visitors, but when tourism was high (before the Syrian war), upwards of 6000. A part of me was thrilled that I got to explore a country that lacked tourists—my photos weren't ruined by people, and each attraction we had almost to ourselves, but people are suffering job loss, and praying for the day that a new light will shine on Jordan again .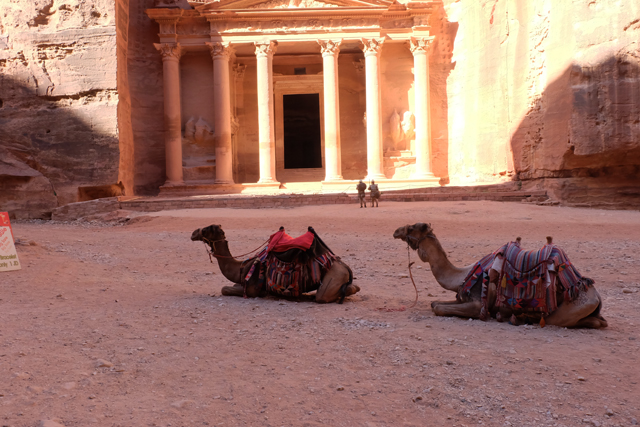 After visiting the breathtaking old city of Petra, I headed off to my last stops of my trip, Wadi Rum, and the Dead Sea. I rode a camel through the desert that many people may recognize as being mars in the movie, The Martian, and camped out in a tent at a local desert camp with a few other travelers. I ended my trip taking a float in the Dead Sea, an experience that is difficult to even begin to describe.

I was sad to leave Jordan but am counting the days until I'm able to go back. As a female solo traveler, I felt confident and safe in each city I visited, and with the friendliness of the locals, I felt at home.

So next time you want to generalize an entire part of the world, remember to not judge a book by its cover, and give it a chance to see it and experience it for yourself.