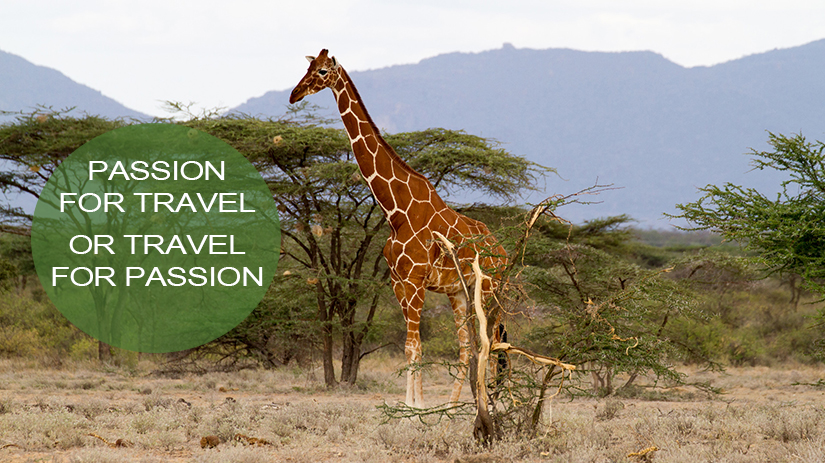 Passion For Travel Or Travel For Passion
It was the summer of 1978 when I was inducted into tourism. I was told then that it was for one year only - to help the family business. 39 years hence and I am not looking at this "one" year to end.
Prior to that traveling was, at best, a hobby. Since then, every day has been a new day in learning more about travel and of people. Organizing tours for others is a lot different, if not more challenging than planning one's own tour. In the very early days of this new advent in life I came to know that people had more than just a reason to travel and where they went.
I quickly learnt that relaxing during holidays was not only acquired from lazing on the beach but also from following pursuits even if that meant undertaking hardcore activities during this trip. That the interests and passions of people varied so much that each tour enquiry becomes a journey into research, implementing and then fulfillment. To achieve the passion for the traveler, it was not what a travel outfitter offered from off the shelf tour packages to what the tour operator could do exclusively for them. This required being open to understanding the interests of the travellers and come up with the right plan and expertise to put it together.
My first experience in travel for passion was in putting together the logistics for steam travel enthusiasts. The destination was the historical Khyber Pass and why? It was here after all that the British laid their most challenging and difficult railway tracks in history. The result was a 2 engine steam train which in 52 Kms, crossed 34 tunnels and 92 bridges. Amongst the participants was a lady who at the age of 6 (in 1916) laid the last spike to complete the rail. Their passion included visits to remote locomotive sheds - one that would hardly be visited by any conventional tourist. Apart from the fact that the success of this tour made me a steam and rail buff, it also led Bestway Tours & Safaris to grow up as an outfitter specializing in travel for passion.
Over the years some other journeys include the first ever tourist crossing over the Khunjerab Pass (the highest border crossing in the world) in 1984 - a year before the border crossing was officially opened to all. Their passion was to experience the Sunday Bazaar in Kashgar. Of more recent is the February 2006 thirty-nine nights expedition from the Antarctic to Cape Verde on an ice strengthened scientific vessel. The mission: lay foot on Bouvet - the loneliest island in the world. Other travel for passion journeys have included pioneering into challenging destinations like Libya (2000), Mongolia and North Korea (2005), following the Silk Road caravan routes, learning indigenous cooking whilst traveling, following the footsteps of the Beatles in India, learning indigenous textiles and meeting artisans at their homes, seeing tree climbing lions in their original habitat, close ups with gorillas and chimpanzees, photo safaris, around the world tours and our more serious and academic passion, tours to see UNESCO World Heritage Sites.
Our passion is in putting these together be it for group, individual or inter-generational family travel. Pick one of our scheduled departures or ask us to customize one for you.
As I write this, 2016 is coming to an end. How did your travel bucket list fare in 2016 - did you knock off some of the put aside travel or they are still there?
From your team at Bestway Tours & Safaris we wish you a nice holiday season and a year of exciting travels.

Posted by Mahmood Poonja, Chief Explorer