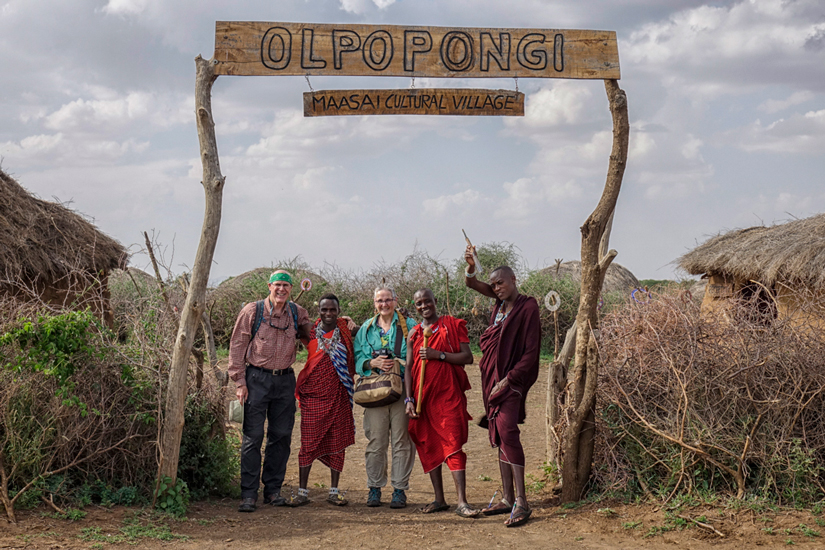 This African safari experience will make you want to pack your bags
Richard and Melvina McCaw of Barrie, Ontario, Canada, recently returned from their first African experience, Bestway's Wild Game Safari in Tanzania and Kenya, which combines world famous game viewing with exciting cultural heritage. Read on for their first-timer's perspective on this popular African safari package.
Bestway: What inspired you to choose Bestway Tours & Safari's Wild Game Safari in Kenya and Tanzania? Melvina: Well, we were looking into African safari trips with another company who told us we were far too old to go on their trip! Then I remembered that when we had been on a trip last year up in the Arctic, we met several people who had spoken very highly of Bestway. So I looked up Bestway and was absolutely impressed with the variety of tours and where they were going. Bestway: How was your safari experience? Melvina: I was extremely impressed with everything that Bestway had to offer - from their pick up at the airport until they dropped us back off to fly home. The accommodations were amazing. The vehicles were neat and clean, and the drivers were extremely knowledgeable about where we were travelling. Richard: In particular, our guide Simon in Kenya. Simon is actually an accountant and he's chosen to be a safari guide because his passion is explaining Kenya to visitors. Melvina: Simon was so valuable, because all the way along, he was telling us about every community, and every crop. He really wanted to share the Kenya experience with us.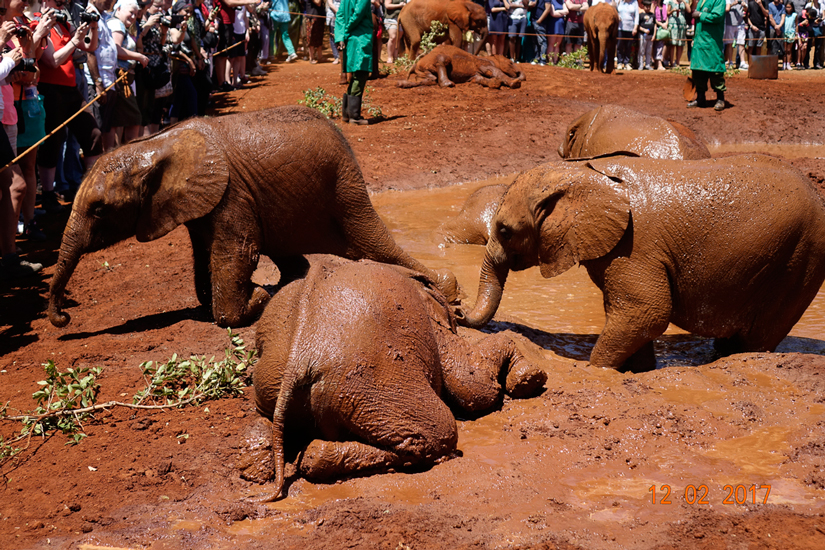 Bestway: The 12-day safari visits many different game parks, including Serengeti National Park, Ngorongoro Conservation Area, Masai Mara National Reserve, Lake Manyara National Park and Amboseli National Park. Which one was your favourite? Melvina: Each park was entirely different. My favourite was Amboseli. I loved the diversity of the countryside and animals that we saw there. Going not just on the savannah, but through the swampland, the desert area and the old abandoned buildings really intrigued me. Richard: We got the impression that Simon and Baracki, our guide in Tanzania, knew where to find the animals. They took us there without relying on what the other safari guides were seeing and finding. In the Masai Mara and certainly in the Serengeti and Ngorongoro Crater, we were often the only vehicle in a particular area.
Bestway: Were any wildlife sightings a highlight for you? Melvina: We were fortunate enough not to see the kills, but to see animals with the kills. We saw a hyena kill, a cheetah kill and a leopard kill, so that was pretty awesome. Richard: My special moment was in Tanzania with Baracki. We were driving along - again, we were the only vehicle out there - and somebody spotted some lions a short distance off the road. So we went over and parked the vehicle about eight feet from three lions.

Then, one of the young lions got up and started walking to the back of the vehicle. I thought it was going to walk away, but it just walked around the vehicle and laid down right beside my seat. If I'd sat down on my seat and leaned way out my window, I would have been able to pet him.

That was just an incredible experience from me. None of the animals seem to be too concerned about the vehicles or the humans in them!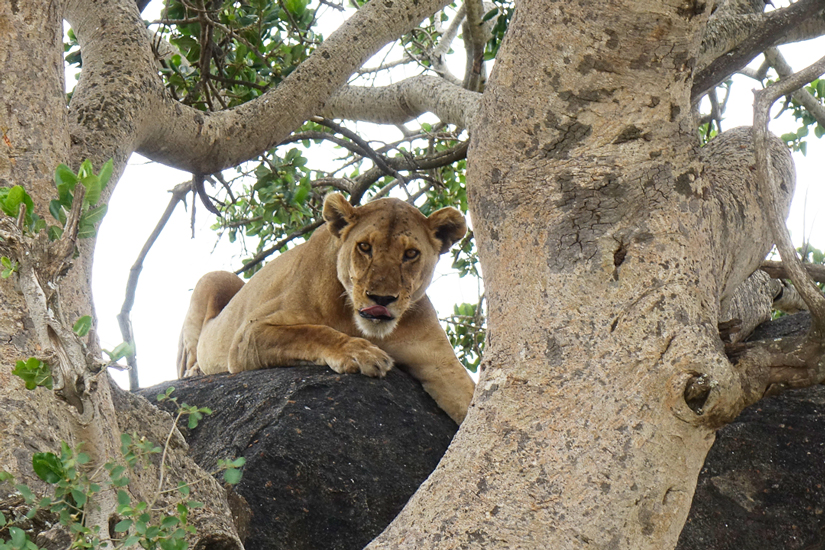 Bestway: At Bestway, we find African safari trips to be a great inter-generational vacation option because they're well-suited for any age range. Would you agree? Melvina: I certainly think so. It was a pleasure to see all the young kids getting excited out on safari. I was very impressed because I hadn't anticipated kids that young being there, but they all seemed quite absorbed. They were really just enthralled by the experience.
Bestway: Your tour included an optional one night stay at the Olpopongi Maasai Cultural Village in Tanzania. What made you decide on this optional excursion and how was your experience? Richard: Well, what we were doing with the safari was an animal cultural tour. But what about the people of a country? I spoke with Melvina and said, I think we should spend some time with the people to have a cultural experience.

I found it to be a very interesting experience. There were three Maasai young men who spoke English very well and had actually taken tourism training in Tanzania. They gave us information about their history and showed us a long house open on one side that they refer to as their museum Melvina: They took us on a bush walk and explained what every plant and every tree was used for, whether it be medicine, food or construction. Then, we had a bonfire and a lovely dinner.

They were also very excited to take us into the grandmother's hut to have tea with the grandmother. She was 97, very spry and very interested in our life. She wanted to learn about what we were doing and was willing to share her knowledge with us as well. That was amazing. Richard: If you do decide to do this experience, make sure to take headlamps because the huts don't have any electricity in them!
Bestway: Would you recommend African safari trips to others? Richard: Oh yes. We had an amazing experience and we've already been telling others that they should try an African safari. We tell them that Kenya and Tanzania should absolutely be their first choice too. And when we're talking to people about safaris, our number one recommendation is to go with Bestway.
Considering a safari for your next vacation? With specialists who are from East Africa themselves, our expertise is unmatched. Learn about our Wild Game Safari in Kenya and Tanzania, hear about how other travellers have enjoyed our Africa journeys, or explore our other unique African safari trips.

Have questions? Contact us at bestway@bestway.com - Bestway would be thrilled to help you plan your dream journey.

If you're interested in sharing your own Bestway experience, we love to hear travel stories! Get in touch at
bestway@bestway.com
.
Posted by Richard & Melvina McCaw, Barrie, ON