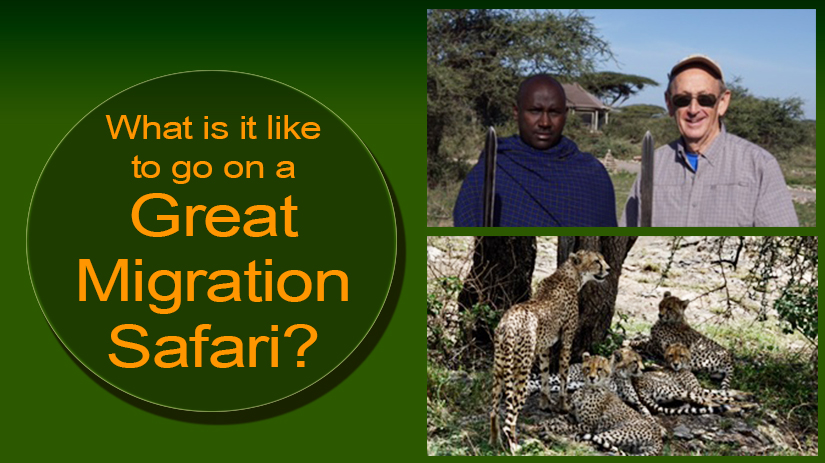 What is it like to go on a Great Migration Safari?
A Great Migration safari is on every traveller's bucket list - or it should be! This mass movement of more than 1.5 million wildebeest through Kenya and Tanzania, along with some 300,000 zebra and hundreds of predators, is perhaps one of the most impressive sites on our earth.

Noel Bishop, Mayor of Westbrook, Connecticut, and his wife Kit, a retired elementary school principal, know how exciting a Great Migration safari can be. In January 2017, the globetrotting couple went on their third safari with Bestway Tours & Safaris. They and a group of friends opted for Bestway's Tanzania Migration Safari - Phase 1, with the goal of experiencing the Great Migration in Tanzania.
Bestway: Your Tanzania Migration Safari followed the wildebeest migration in one of the world's most famous national parks, the Serengeti. What was your experience like?

Noel: It was our second time visiting Tanzania, and the safari was timed perfectly for the Great Migration. At some points, we saw tens of thousands of animals cover the entire horizon. It was an unbelievable sight. Truly, an experience of a lifetime!

Seeing large numbers of wildebeest crossing over the river together was like watching a National Geographic program. You have to see it to believe it.
Bestway: In addition to more than 1.5 million wildebeest, the Great Migration draws hundreds of predators waiting to prey on weak game. Did you see any kills?

Noel: Though we did see predators like lions and cheetahs, we did not actually see a kill. However, we came upon more than one animal recently attacked by a lion. The pride worked as a team. It was obvious how important the concept of a pride was in the killing of an animal.
Bestway: Not all people who go on an East African safari see the Great Migration. Were you just lucky or was the timing and itinerary of your tour well-planned?

Noel: We followed the Great Migration itinerary on Bestway's website, and it was extremely well-planned. We were in the right place at the right time in order to see as much wildlife as possible.

Our safari visited two different areas. The first was Ndutu, which is between Serengeti National Park and Ngorongoro Crater, and the second was in the Western Corridor closer to the Grumeti River, where the migration action takes place.
Bestway: How did you find the transportation, accommodation, guide and other aspects of the tour?

Noel: Everything was perfect. Every detail was well thought out and carefully planned in advance. The vehicles were new, the guide was outstanding and the accommodations were exceptional. It's very obvious that Bestway Tours & Safaris has extensive experience arranging safaris in Africa.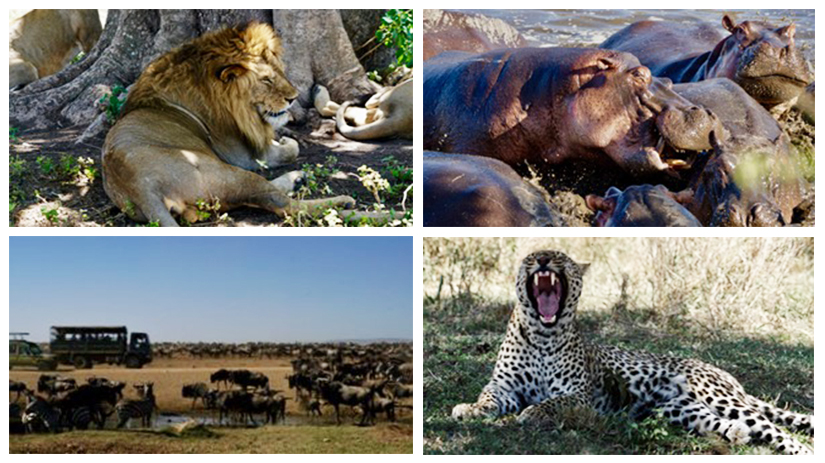 Bestway: Do you think a safari is a great vacation for both couples and families?

Noel: Yes, definitely. Safaris have become very popular, and we always see many families on safari. It's really an experience that all ages can enjoy. I think a safari is a great, educational option for families that want to travel together.
Bestway: Would you recommend taking a safari with Bestway?

Noel: The most important message that I wish to communicate is that Bestway Tours & Safaris are, without question, the best value you can receive for your money. Unlike some other tour operators that we have travelled with in the past, Bestway is all about service. Besides the Great Migration, we have done two previous safaris with Bestway to East Africa and Botswana. Each time, their team made sure that we were doing the right safari for our interests and that we had a spectacular experience.

I highly recommend Bestway - Kit and I are already planning our 2018 safari with them!
Considering a Great Migration safari or other African safari packages for your next vacation? With specialists who hail from Africa themselves, safaris are our expertise.
Click here
to learn more about our unique safaris, or contact us at
bestway@bestway.com
- Bestway would be thrilled to help you plan your dream journey.

If you're interested in sharing your own Bestway experience, we love to hear travel stories! Get in touch at
bestway@bestway.com
.

Posted by Noel Bishop, Mayor of Westbrook, CT