Photo credit: Kierra Jones
Why a Nile cruise was the highlight of our Bestway expert's travels

Since January 2022, Bestway team member Kierra Jones has been able to embark on an extended journey to visit some of our top destinations. In this series, she takes us step-by-step through her on-the-ground experiences and shares exactly what it's like to travel right now.

Read part one of the series to learn about taking an international flight in 2022, and part two of the series to discover Kierra's first impressions of incredible Egypt.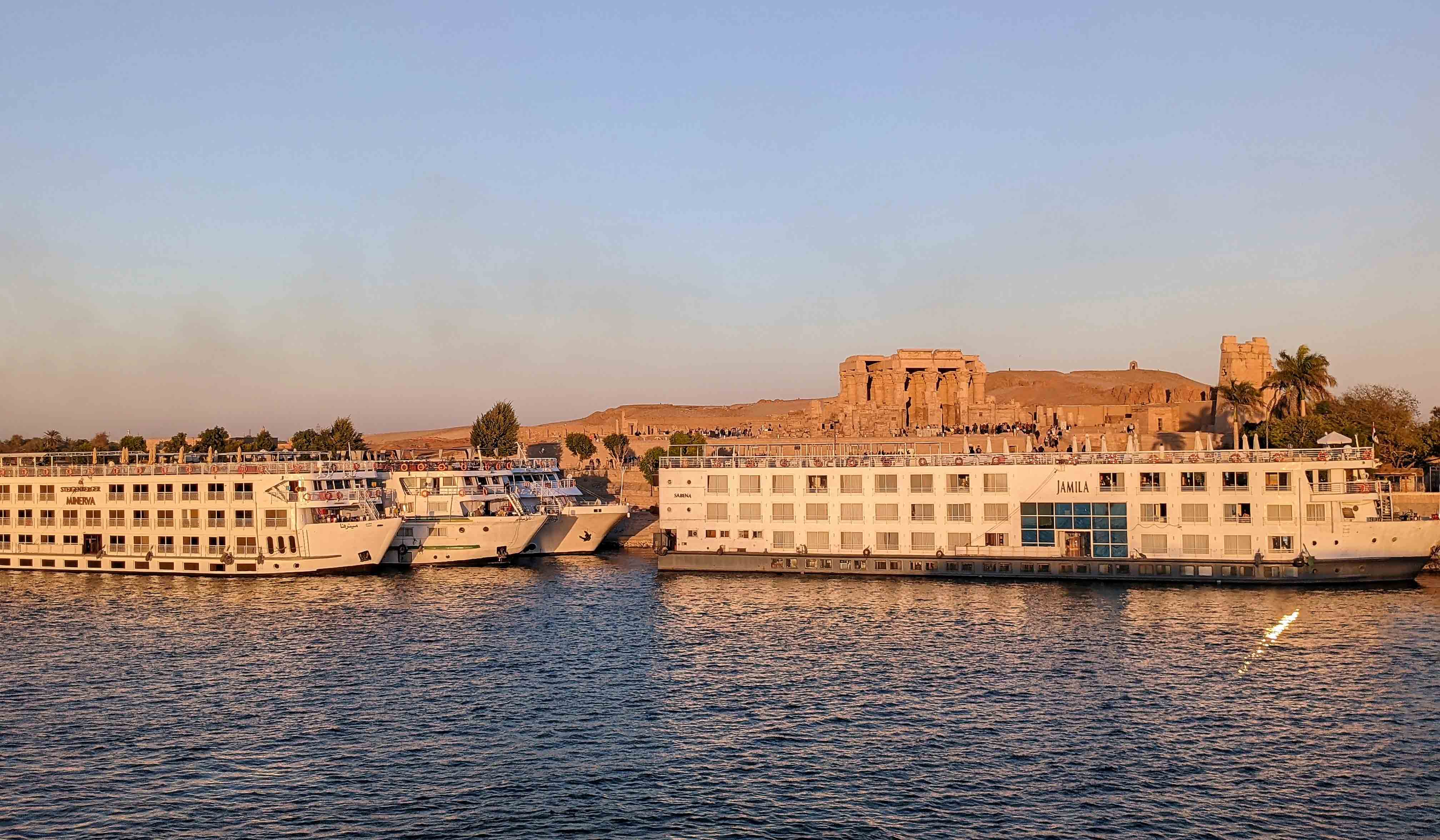 Photo credit: Kierra Jones


Imagine this: you're woken up in your comfortable bed by sunlight streaming through your cabin's wall-to-wall window, greeted by the serene sights of rural Egypt as you drift along the River Nile.

Beautiful desert scenery and snapshots of life on the riverbanks are interspersed with a collection of some of the most impressive temples and tombs of the ancient world, pristinely preserved for thousands of years. All add to the long list of reasons why a cruise along the Nile is a quintessential Egypt activity!

When I travelled through Egypt in January and February of 2022, I knew a Nile cruise had to be part of my experience. Read on to learn why I chose to take a Nile cruise, whether it lived up to my expectations, and everything you need to know about taking a Nile cruise of your own.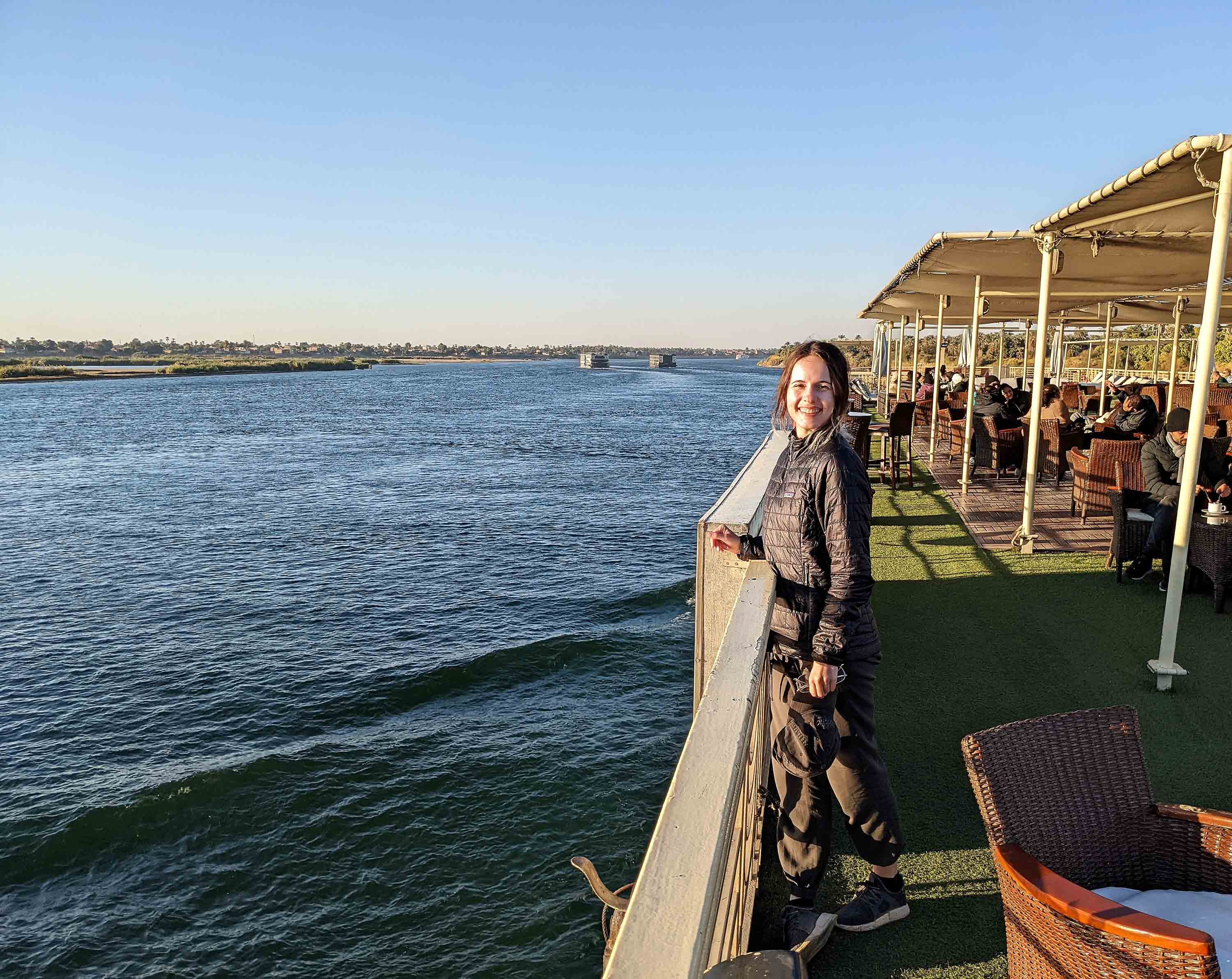 Photo credit: Kierra Jones




Cruising the Nile 101



I'll be the first to admit that with so much to see and do, Egypt can be a challenging place to travel!

While I had thoroughly enjoyed Cairo and its many sites, navigating this megacity for a week had me ready for a more relaxed type of tourism, and a Nile cruise fit the bill.

However, I did find knowledge and research are necessary in order to have the optimal Nile experience (which Bestway staff is very happy to help with, of course!).

While cruising is available in multiple areas of the Nile, the most popular route is from Luxor to Aswan, or vice versa. This region is home to some of the most impressive and well-preserved monuments in the country, and can be cruised in a stretch of between one and five nights, depending on your preferences.
Photo credit: Kierra Jones


Cruises leaving from Luxor are generally a day longer than the same itinerary departing from Aswan, as boats must go against the current of the river.

The main reason I made the decision to depart from Aswan was that this is the less popular route, and is often less crowded. I found this held true in my experience. During my cruise, only about seven boats were following similar itineraries up the river.

Luxor is also home to some of Egypt's most impressive sites, and I wanted to save the best for last, so to say.

Choosing the Aswan to Luxor route allowed me to spend longer in Luxor at the end of the journey and thoroughly explore its many incredible monuments. If you're interested in a more in-depth exploration of Luxor, Bestway can also easily arrange an extension here!

On days when the ship is sailing, you can expect to be plying the river for between four to six hours. Nights are spent docked at key sites and cities.

Bestway's Nile cruise packages include the cost of offshore excursions, with guides provided by the cruise liners on a group basis. However, for a small upgrade fee, we also provide the option of being guided by a private tour guide, or even an academically qualified Egyptologist! My guide was an Egyptologist, and his additional expertise really added to my experience.

Experience a Nile cruise for yourself on Bestway's 9-day Egypt: Cradle of the Nile tour.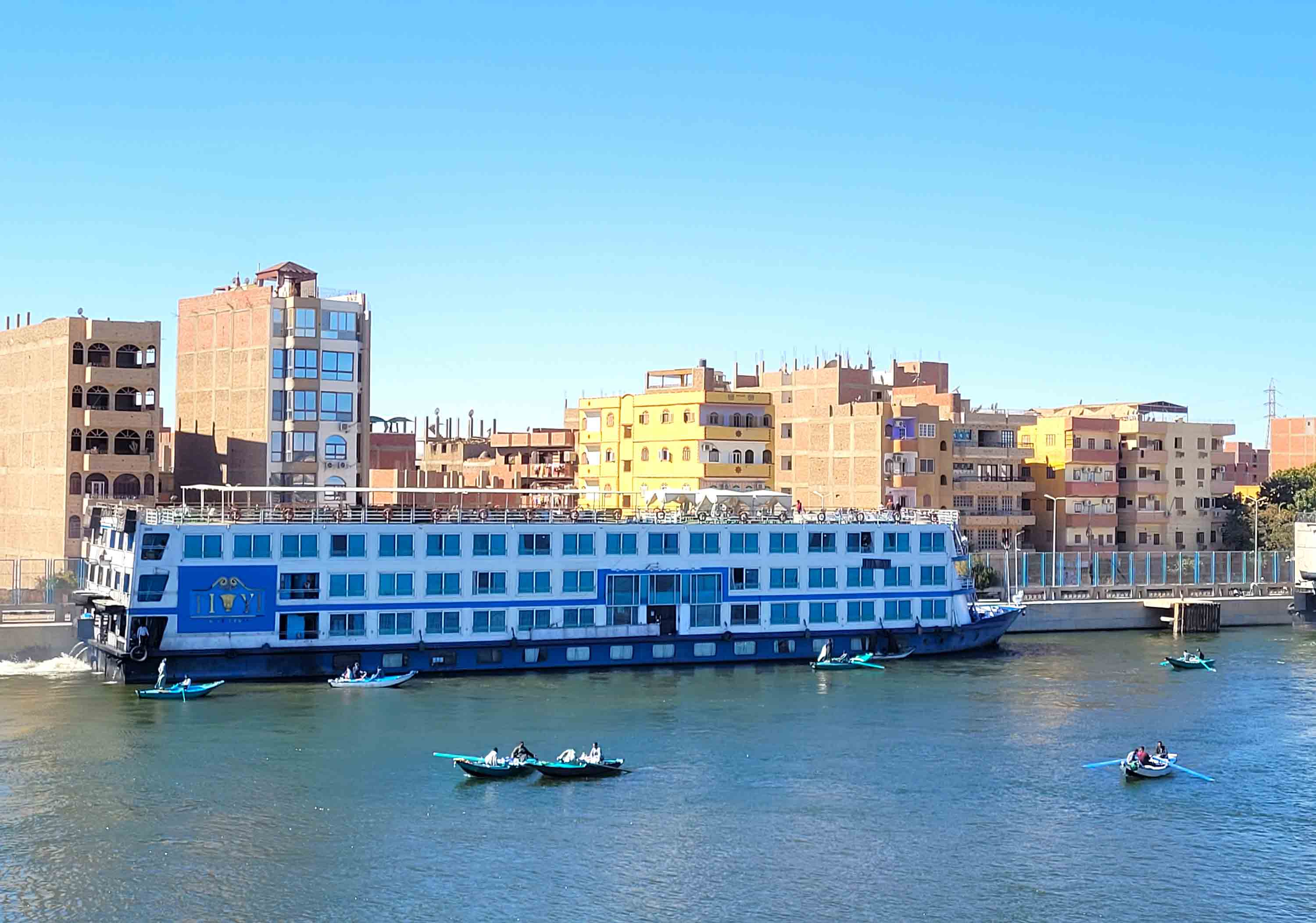 Photo credit: Kierra Jones




What to expect from the cruise ship



As any expert in Egypt travel will tell you, Nile cruise boats can vary largely in quality. Some travellers can be sold a five-star experience only to be met by shabby lodgings and broken facilities.

For this reason, I feel it's important to work with a tour operator like Bestway to ensure your boat meets all of your expectations.

With the above less-than-ideal experiences in mind, I was pleasantly surprised by the quality of my cruise.

To start, the main shared areas were more than impressive. Upon boarding the boat, I was greeted by a splendid spiral staircase and chandelier combination.

Walking upstairs brought me to the rooftop lounge area, complete with comfortable chairs and tables, bar service, and even a small, shallow pool.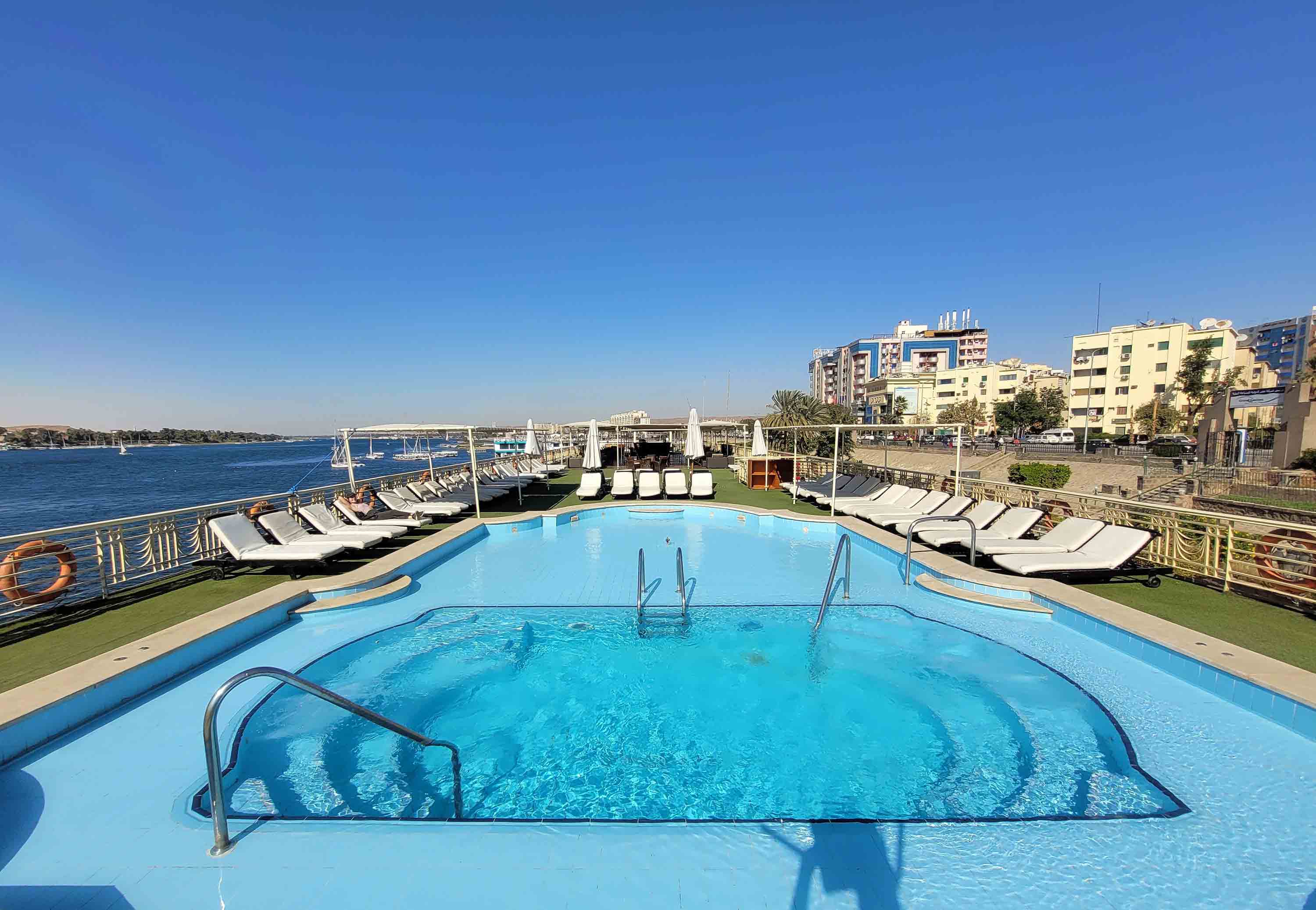 Photo credit: Kierra Jones


Beyond these showpiece shared areas, the boat also boasted an elegant bar/lounge where evening activities took place and a spacious dining room where all meals were served buffet style.

The key place where I ended up spending a lot of my time while we were on the water was actually my own quarters. Each cabin featured a sliding glass window opening to a view of the Nile that took up a full wall of the room, as well as comfortable armchairs to watch the scenery stream by.
Photo credit: Kierra Jones


Above and beyond the accommodations, one of the most impressive aspects of the cruise was actually the attentiveness of the staff. From cleaning the ship top to bottom what seemed like every day, to providing for our every need at meal times, I was impressed by the measures they went to in order to make our stay comfortable.

Nile cruises can range from affordable luxury to over-the-top palatial experiences–boat upgrades are available on any of our Egypt itineraries. Consulting directly with your Bestway representative can help you arrange the cruise experience you've been dreaming of!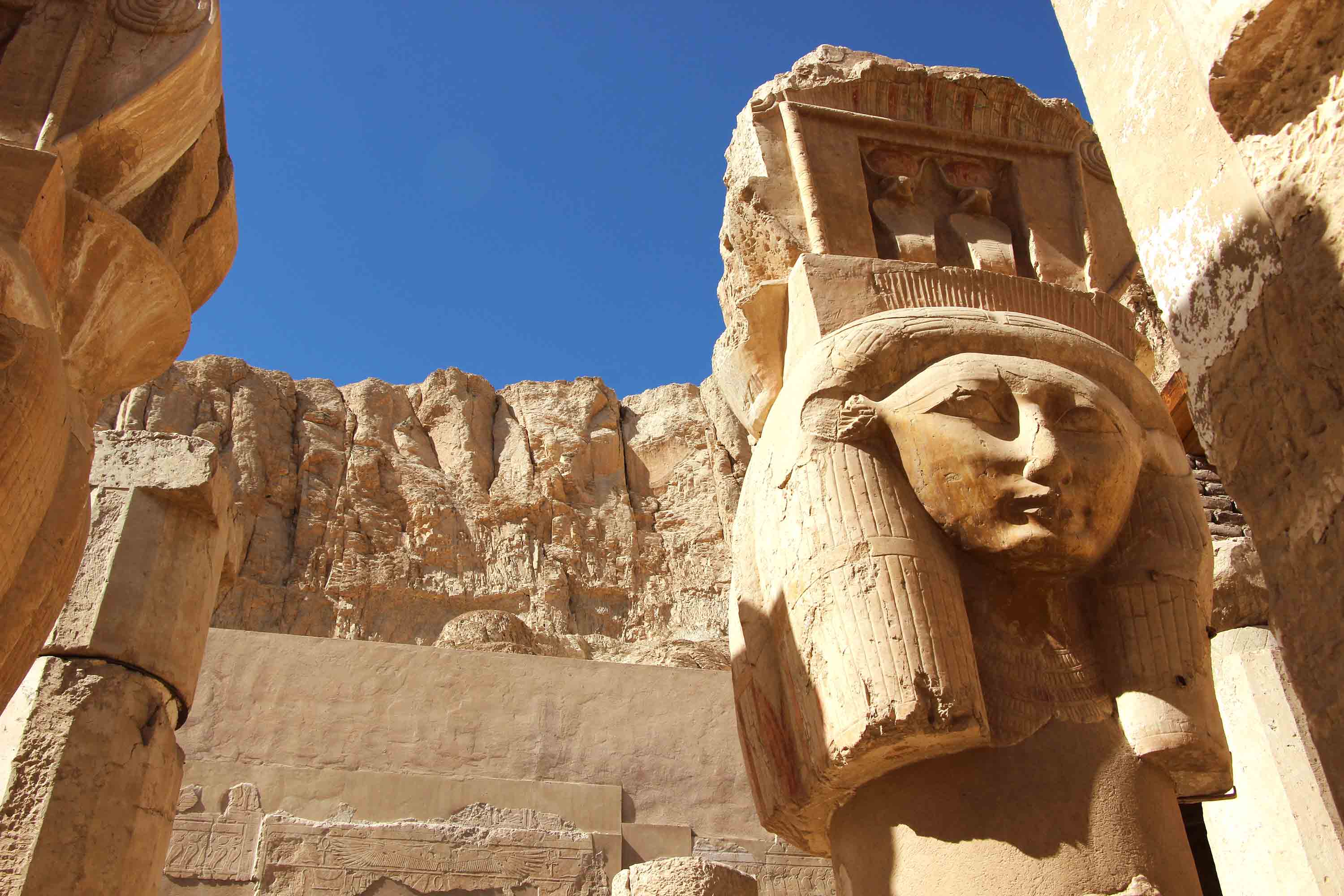 Photo credit: Kierra Jones




See temples, tombs and more



Taking a Nile cruise is worth it for the sites alone.

My Nile cruise experience was jam-packed with some of the most impressive and perfectly preserved ancient sites I have ever seen.

However, even among these many incredible sites, there were not-to-be-missed standouts.

The first was Aswan's Philae Temple, a 2,300-year-old monument scenically set in the middle of the Nile River and only accessible by boat.

This temple is a true walk through the ages, showcasing not only the original temple design, but also Coptic crosses, from its later conversion to a Christian church, and even 200-year-old graffiti marking Napoleon's travels through Egypt.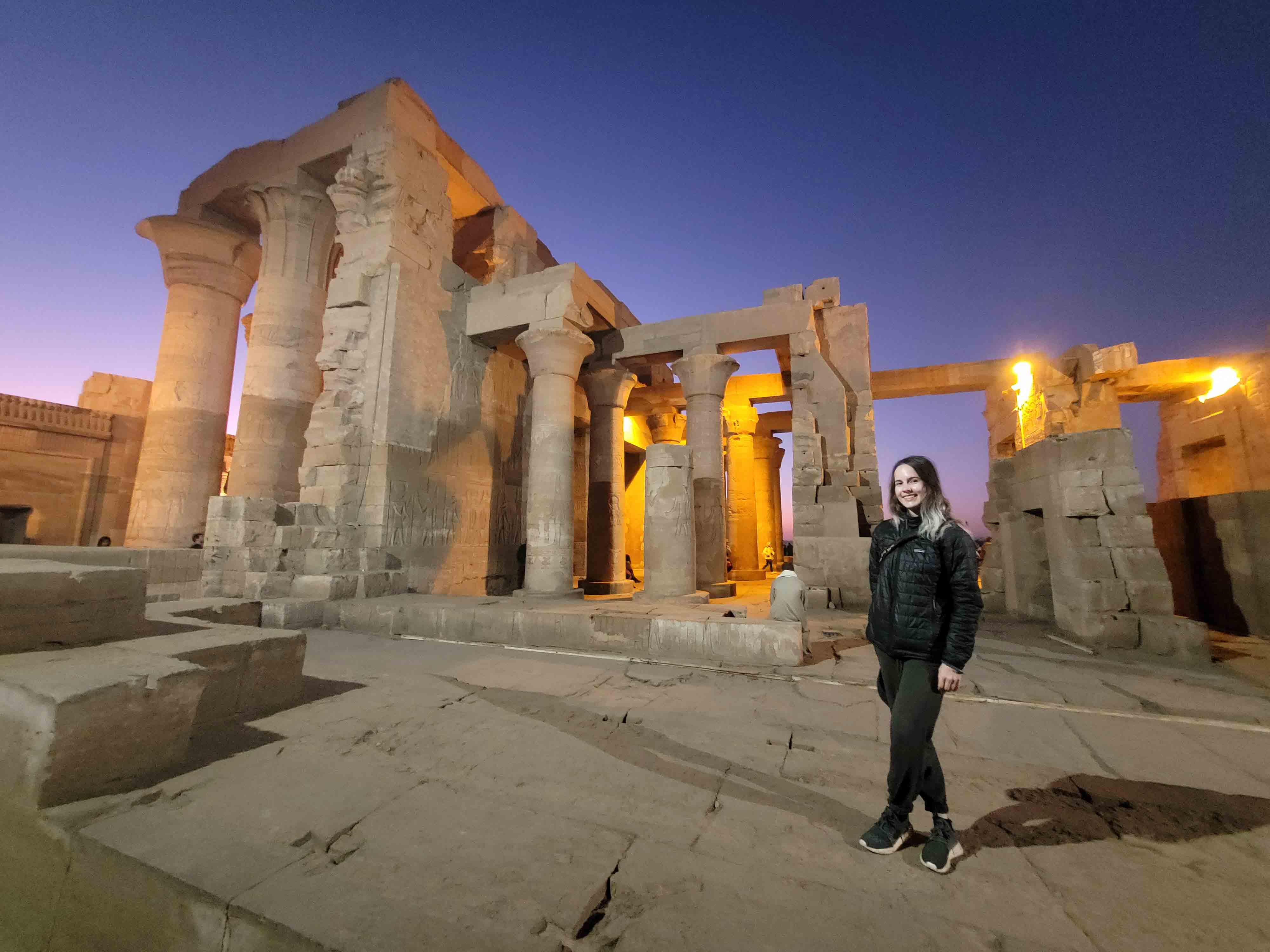 Photo credit: Kierra Jones


Another highlight was the temple of Edfu. For more than 100 years, Edfu was actually buried under sand, rubble, and the modern city itself.

Uncovered in the mid-19th century, it is now perhaps Egypt's most completely preserved temple, dating back to 237 BC. It's a surreal experience wandering through the monument's original rooms, corridors and courtyards, complete with an intact roof and visible paint.

The absolute crown of my experience was exploring Luxor's many sites.

Here, one can find temple upon world-famous temple, complete with colossal statues and original paint–a truly awesome experience.
Photo credit: Kierra Jones


Though it seems impossible to choose, perhaps the most impressive monument in Luxor is its Karnak Temple, the world's largest open-air archaeological site, constructed over the course of 1,500 years.

Throughout my sightseeing during the cruise, I will say that a good guide was essential. The sheer number, size and complexity of the sites covered was more than overwhelming, and having a guide there to showcase their highlights and explain the deeper context really added to the experience!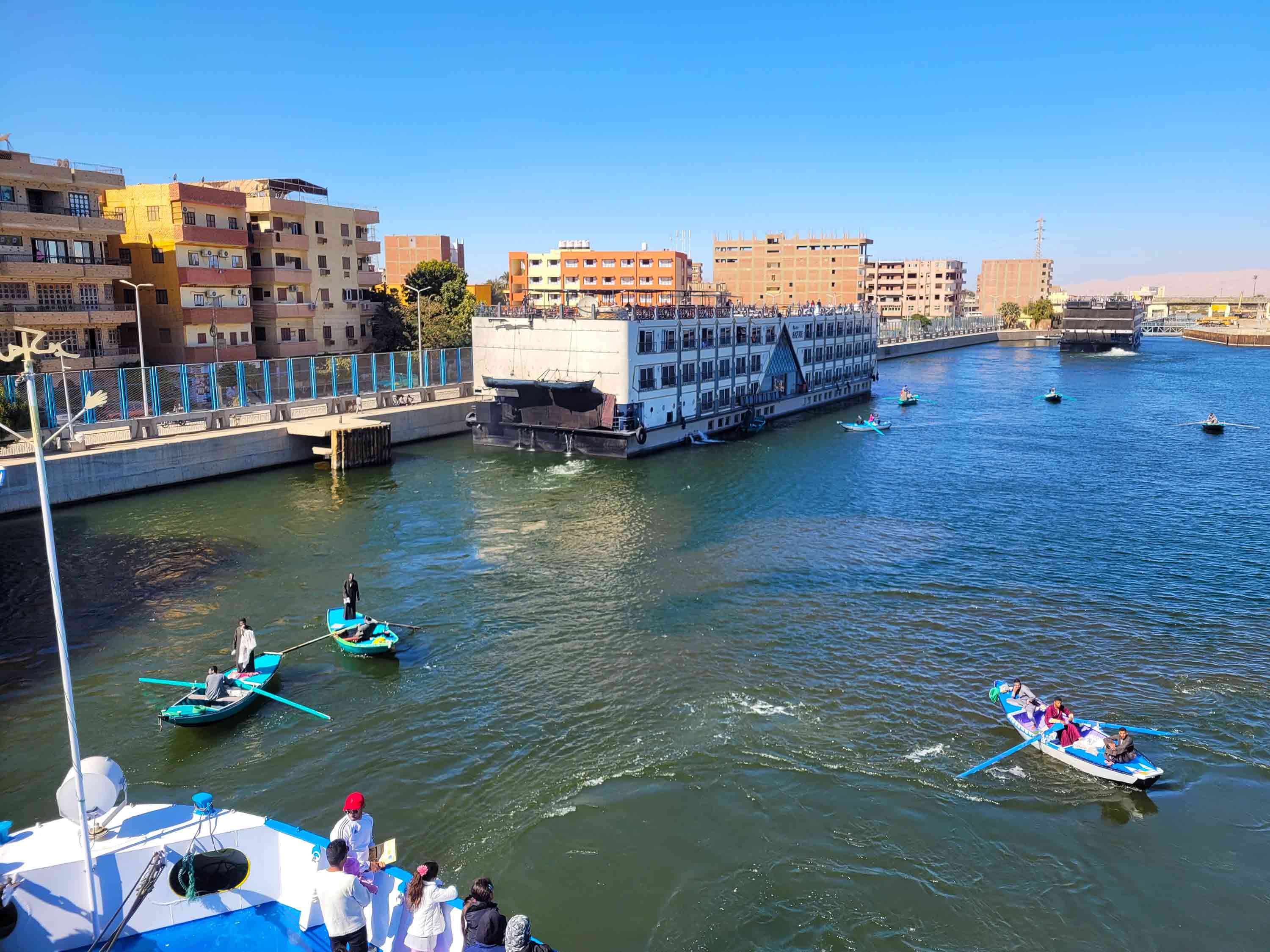 Photo credit: Kierra Jones




Cruising during COVID-19



The main difference I found while cruising during COVID was the lack of crowds.

Though some sites did feel fairly busy, when I compare my experience to the stories of colleagues who visited in the past, I think I got off lucky!

In past days, it was not uncommon to see hundreds of cruise boats on the river plying the same route. However, throughout my entire four-night tour, I only saw a few handfuls of other ships.

As with my other Egypt experiences, I also noticed that a large percentage of tourists were actually locals!

One top tip I would give would be to understand your COVID-19 related comfort level and match it to the right cruise boat.

Recently, we have seen a worldwide trend of loosening COVID restrictions, and my cruise experience reflected this.

On the cruise I took part in, all staff and guides wore masks at all times, and each guest was assigned their own meal table to use throughout the five days. Hand sanitizer was readily available throughout the boat. On the other hand, few guests chose to wear masks, and food was served buffet-style.

That said, different options are available, and Bestway would be happy to work with you in finding the cruising option that's best for your wants and needs.

Bestway Tours & Safaris has introduced safety measures in our journeys to Egypt and beyond that adhere to global standardized protocols for health and hygiene, allowing us to receive the World Travel and Tourism Council's Safe Travels stamp. Learn more about our Safe Travel protocols.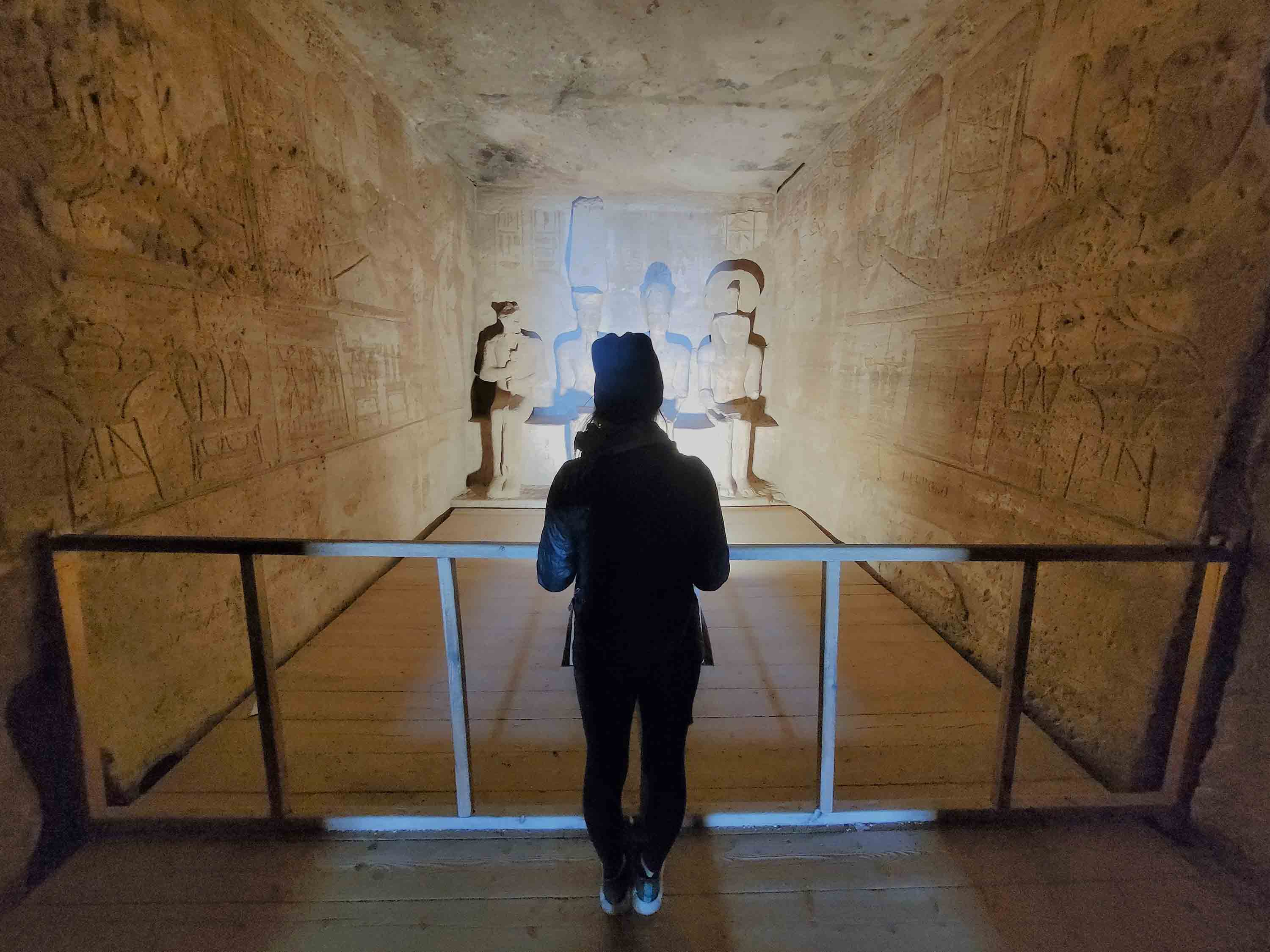 Photo credit: Kierra Jones


In my travels to countries around the world, I would say that a Nile cruise stands out as one of the truly unique experiences.

Discovering the romance of river travel, exploring world-class sites and watching the world of the Nile drift by all combine to create an unmissable addition to your Egypt vacation.

Read part four of our series, where Kierra shares her experiences in a completely new Bestway destination, Jordan!

Sign up for our Bestway newsletter to follow along with Kierra's journey and learn what it's like to travel right now.

Posted by Kierra Jones