Photo credit: Kierra Jones
On the ground in Jordan - Here's why you should go

Since January 2022, Bestway team member Kierra Jones has been able to embark on an extended journey to visit some of Bestway's top destinations. In this series, she takes us step-by-step through her experiences and details exactly what it's like to travel right now.

Read parts one, two and three of the series, where Kierra shares her impressions of Egypt, as well as useful travel tips anyone can use.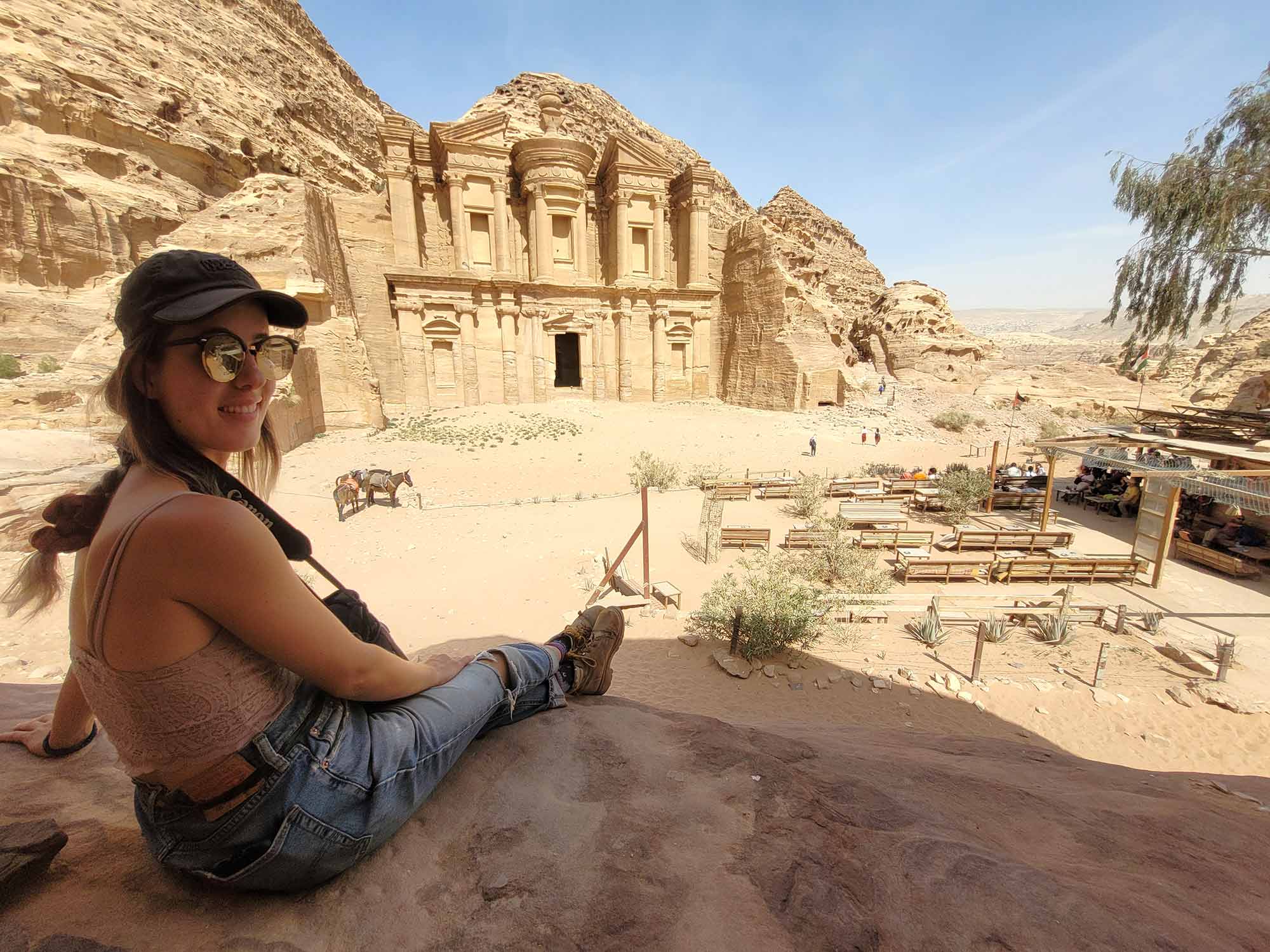 Photo credit: Kierra Jones


It was by luck that I ended up in Jordan at all.

My goal on this journey had been to avoid any countries with over-complicated entry processes as I eased my way back into travelling.

With my Egypt explorations coming to a close, one of the next destinations I was considering, Jordan, still required multiple COVID-19 tests to enter.

However, our Bestway team receives regular updates from our partners in all the countries where we operate tours. Just as I was set to make a final decision about where to visit next, our on-the-ground partners in Jordan got in touch.

They let us know that the Jordanian government would be dropping almost all their COVID-19-related entry requirements, including testing.

I booked my flight from Cairo to Aqaba very quickly after that!

Jordan has been high on my bucket list ever since its most famous site, Petra, was voted as a New Wonder of the World in 2007.

Now, having visited, I can say that Jordan exceeded my expectations at every turn, from its unmatchable ancient monuments, to its alien desert landscapes, to even its delectable Middle Eastern food.

Read on to learn what it's like exploring Jordan in 2022, including windows into my experience at its top site, Petra, as well as why you should start planning your visit now!

Explore Bestway's collection of journeys to Jordan.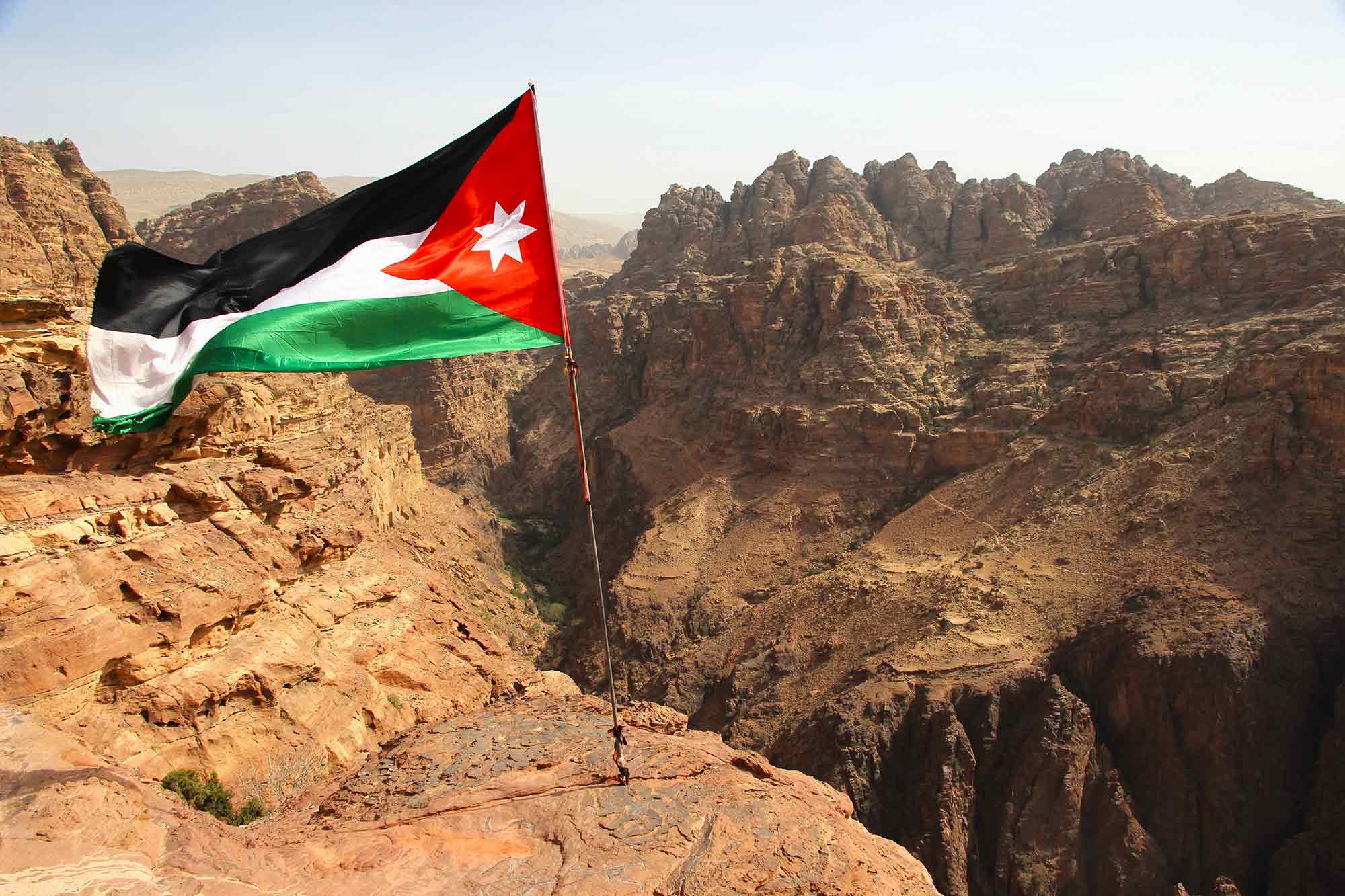 Photo credit: Kierra Jones




Getting to Jordan



Jordan is actually one of the easiest destinations to visit from Egypt.

My flight from Cairo to the Red Sea city of Aqaba was just over an hour—we were barely in the air before it felt like we were coming down again!

It is also possible to reach Aqaba by ferry from the Egyptian city of Nuweiba. This means the ferry to Jordan pairs perfectly with a visit to ancient St. Catherine's Monastery, also on Egypt's Sinai Peninsula.

Additionally, Amman, the Jordanian capital, is well-connected, with many direct flights from Europe, Asia, and beyond.

There were just two things I needed to do before I flew to Jordan.

I needed to apply for a Jordan visa ahead of time in the form of a Jordan Pass, which also covered my entry into many of the country's top historical and archaeological sites. The pass was great value, and quite convenient during my Jordan adventure.

Contact your Bestway Tours & Safaris representative to learn more about the Jordan Pass and whether it's right for your Jordan experience.
Photo credit: Kierra Jones


I also needed to complete the Travel to Jordan Declaration Form online within 72 hours of the departure of my flight to Jordan. This form was simple to fill out, asking for information such as my name, passport number, contact details in Jordan and purpose of travel.*

Once I submitted the form, I received a QR code almost immediately, which I both printed out and saved to my cell phone.

After arriving at King Hussein International Airport in Aqaba, the process of entering Jordan was smooth and relaxed. The agents checked my Jordan Pass and my QR code, then waved me through.

*Entry requirements are subject to change. Please get in touch with Bestway for the most current information.

Our all-new 15-day Egypt & Jordan: A Tale of Two Civilizations tour is the perfect gateway to discovering this region.
Photo credit: Kierra Jones




What it's like travelling in Jordan right now



After spending 10 days there, I can tell you that Jordan is an exceptional destination to visit for three main reasons.

First, of course, is its world-class sites. From the incomparable ancient city of Petra to the iconic desert landscapes of Wadi Rum, it's amazing to think so much is packed into such a small country.

Second is its amazing food. Jordanian cuisine is tantalizing Middle Eastern flavours done right. Slow-roasted meats, farm fresh salads and amazing spreads (don't miss mouttabal, a spicy eggplant dip!) had me looking forward to every meal.

Third, Jordan provides an incredible introduction to travelling in the Middle East. The people were friendly and I felt safe walking the streets as a woman, even after dark!

The cultural landscape provides a perfect first taste for someone who has never visited this region.

There was something truly magical about the experiences I had there, whether it was sharing traditional Bedouin tea under a blanket of desert stars or listening to the harmonious prayer call echo between Amman's seven hills as the sunset lit up the sky.
Photo credit: Kierra Jones


Like many destinations, the main thing I noticed about travelling Jordan in 2022 was that it was less busy than usual.

While Petra had a fair number of visitors at peak times, I did a sunset hike without running into a single person on the trail.

Most sites outside of Petra had only handfuls of visitors, interspersed by the occasional large group.

The lower number of tourists really added to my experience, allowing me the time and space to explore these sites without feeling rushed or crowded. I would highly recommend planning a trip to Jordan soon if you want to discover these monuments in a way you may not be able to for years to come.
Photo credit: Kierra Jones


In terms of safety protocols, Jordan is generally a mask-optional environment. Those who felt more comfortable with a mask, including tourists, chose to wear one, while others went without.

At some sites, such as the Jordan Museum, masks were mandatory.

Bestway Tours & Safaris has introduced safety measures in our journeys to Jordan and beyond that adhere to global standardized protocols for health and hygiene, allowing us to receive the World Travel and Tourism Council's Safe Travels stamp. Learn more about our Safe Travel protocols.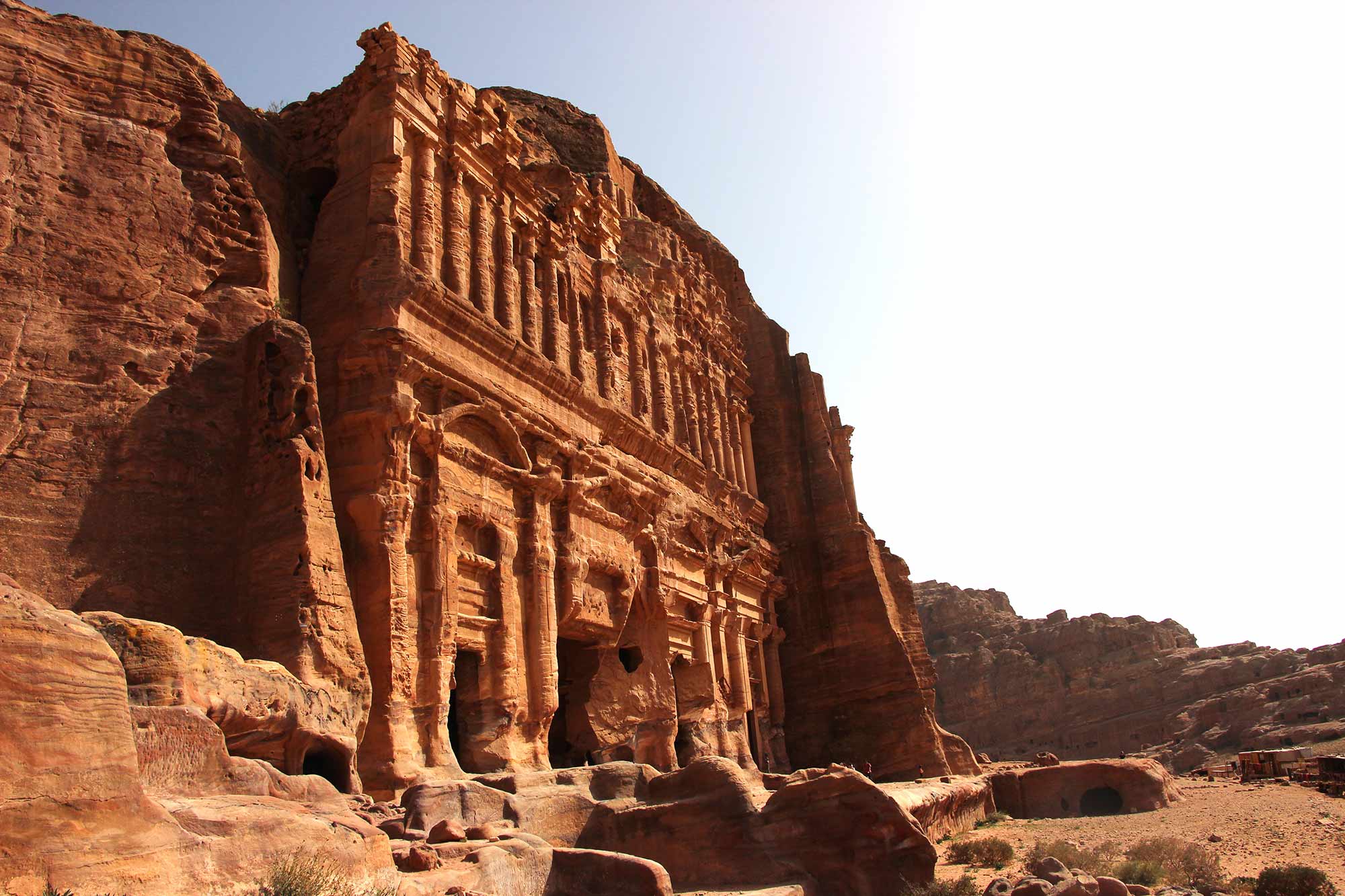 Photo credit: Kierra Jones




Exploring Petra, Jordan's most famous site



Jordan is packed with world-class monuments (stay tuned for my next article to get the insider details about my favourites!).

However, Petra is undoubtedly the country's crown jewel, truly earning its place as a New Wonder of the World.

This 2,000-year-old archaeological complex includes hundreds of temples and tombs carved directly into sandstone cliffs by the ancient Nabatean people.

As I wandered through the deep slot canyon, getting my first glimpse of the famous Treasury, I felt swept back in time. It was easy to imagine ancient traders making their way between the same towering red rocks, complete with caravans, camels and exotic spices.
Photo credit: Kierra Jones


The Treasury may be Petra's most well-known monument, but there are many other impressive structures to be found here.

Walking down the Street of Facades, lined with multiple stories of carved tombs, and taking in the sweeping views from the High Place of Sacrifice were definite highlights.

One of my favourite experiences was hiking up to the Monastery, a carved stone facade scenically perched on the edge of the valley that is larger, and I thought even more dramatic, than the Treasury!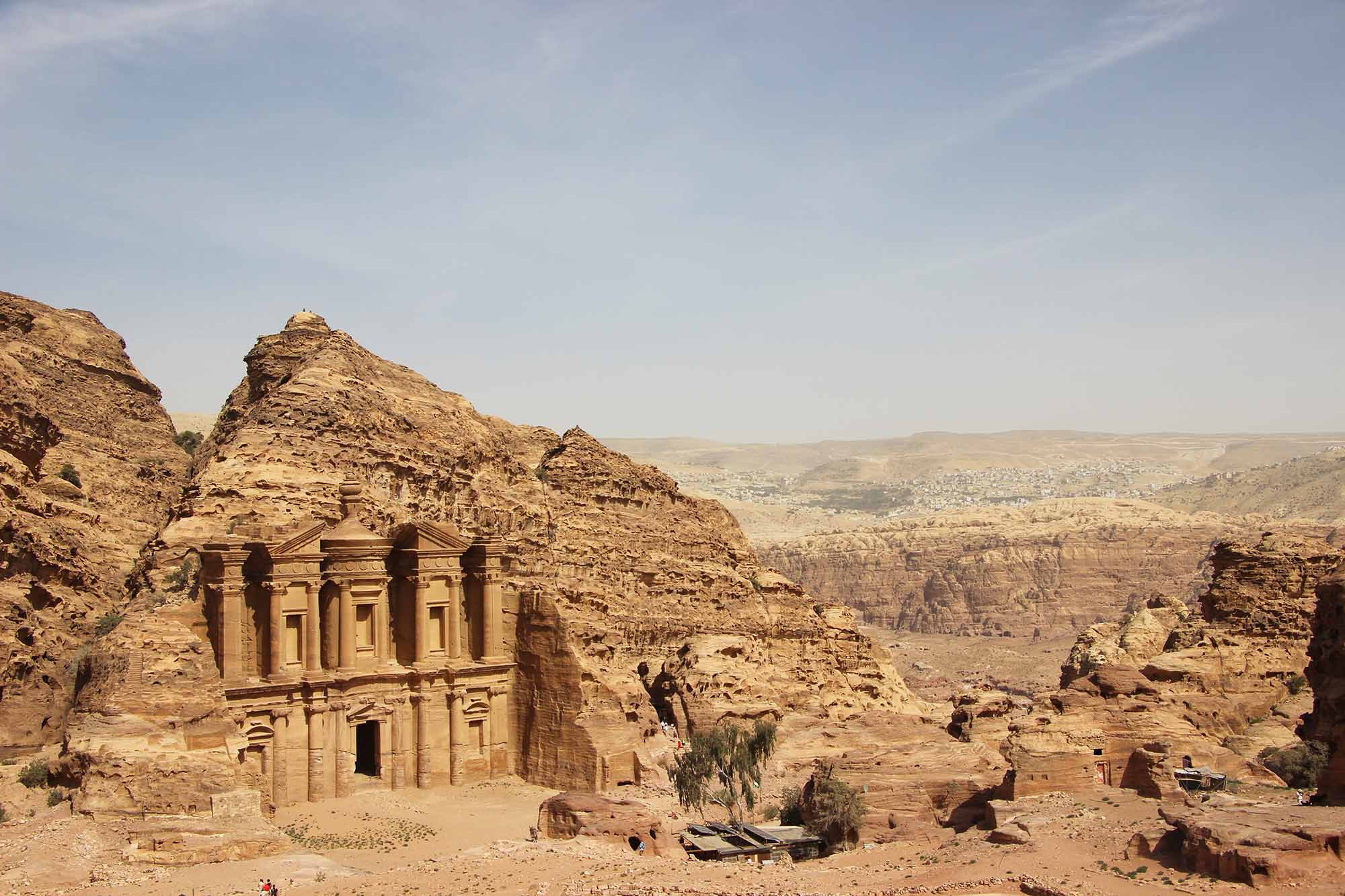 Photo credit: Kierra Jones


Most tourists spend only one day in Petra, and some spend just a couple hours!

If Petra piques your interest, I would highly recommend opting for two days here. I did so, and felt it was the perfect amount of time needed to fully experience this incredible complex.

With so much to see, it's also important to remember that you may be spending a lot of time on your feet! Be ready to walk, or to haggle with the many camel and donkey drivers offering their services. Almost every location in the complex can actually be reached with a donkey ride.

A guide is also highly recommended to help you make the most of your limited time and aid you in discovering the stories and unique features of the monuments, which aren't always readily apparent.

Any of our Jordan journeys can be customized to include two or more days in Petra. Contact your Bestway representative for more details.
Photo credit: Kierra Jones


After having thoroughly explored Jordan, I can say that its sites and attractions went above and beyond what I had expected. What's more, visiting Jordan during COVID-19 times allowed me to travel with less crowds and less hassle, leading to a genuinely special experience.

However, Jordan has much more to offer even beyond the cultural centerpiece of Petra. Stay tuned for my next installment, where I share other top sites you should not miss!

Sign up for our Bestway newsletter to follow along with Kierra's journey and learn what it's like to travel right now.

Posted by Kierra Jones