Day 01: Depart home city for Muscat (OMAN)
Today, we start off on our onf of it's kind small group Omani desert and African jungle safari

Day 02: Arrive Muscat
Ahlan wa Sahlan! Welcome to Oman. We are cordially welcomed and chauffeur driven to Muscat city. We get the first striking impressions o f the clean and green capital. Balance of the day is at leisure to allow us to rest and be fresh for the adventure that will follow.

Overnight: Al Falaj Hotel (1 night)

Day 03: Muscat/Nizwa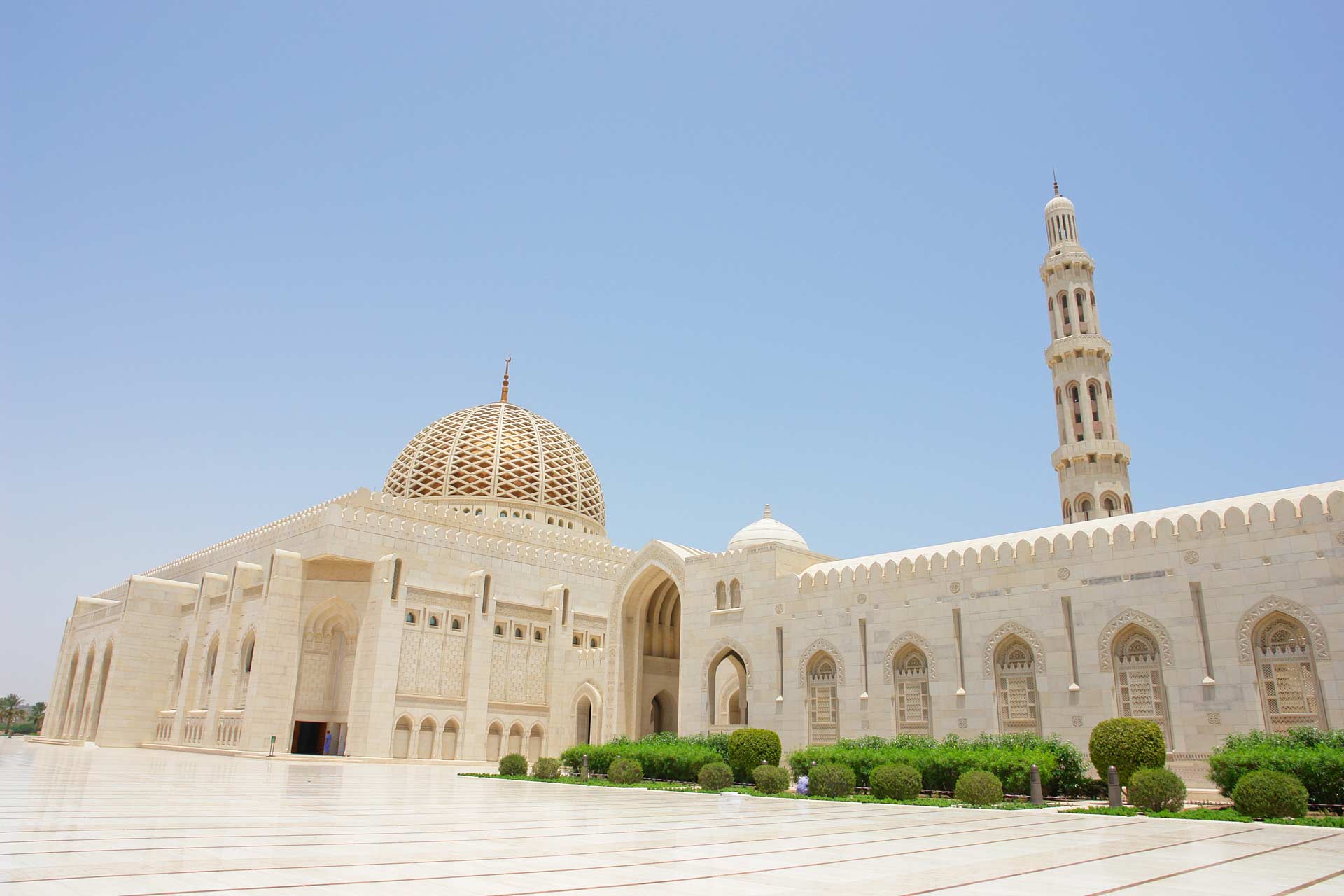 We start our Oman cultural experience with a visit of the Sultan Qaboos Grand Mosque - an architectural marvel housing the 2nd largest hand woven carpet with the largest chandelier. It can house over 20,000 worshippers and is the landmark of the city. We tour this very interesting complex – a blend of modern Islamic architecture. We then go back into time to Nizwa the one time capital of Oman. Taking the interesting route via the beautiful Batinah coast followed by strikingly different scenery as we cross the mountains to the forts in Nizwa. The fertile Batinah coast is dotted with beautiful beaches, forts, fishing villages and places famous for camel racing and bull fighting whilst the mountains is where the famous from ancient times Omani honey is produced. Walking tour of Nizwa before we are treated with a delightful cultural experience as we overnight in a traditional and well-facilitated Omani house.

Overnight: Misfat Guedty House (1 night) (B, L, D)
Day 04: Mizwa/Wahiba Sands
Oman's architectural landscape reflects the over 500 Forts and castles, the huge number of towers and city walls. We visit a few of the important ones in Nizwa followed by Jabreen – the finest of Omani castles. The castle has dungeons, passages, rooms and ceilings decorated with fine carvings & paintings. The castle's ceilings are decorated with paintings and Islamic-era style inscriptions with beautifully carved doors. Next is the UNESCO World Heritage site of Bahla Fort. After the Fort we are immersed into the Arabian Nights as we visit the Nizwa Souq (market). Continue our drive to the Wahiba Sands, described as a Sand sea. The dunes here rise to nearly 150 meters and are in different shades of colour and shifting sands, is the perfect place for both the romantic and the adventurous. We will go on a roller-coasterdune jeep safari. We visit Bedouin houses and join them for coffee. At the Wahiba Sands camp we will have opportunity to camel rides and also explore the dunes on foot! Culminate the day enjoying the spectacular sunset with traditional BBQ followed by camel safari.

Overnight: 1000 Nights Camp/Desert Palm Sama Al wasil (1 night) (B, D)
Bedouin Tents are equipped with individual washrooms/Desert Palm Springs is brick chalets with attached washrooms.
Day 05: Wahiba Sands/Muscat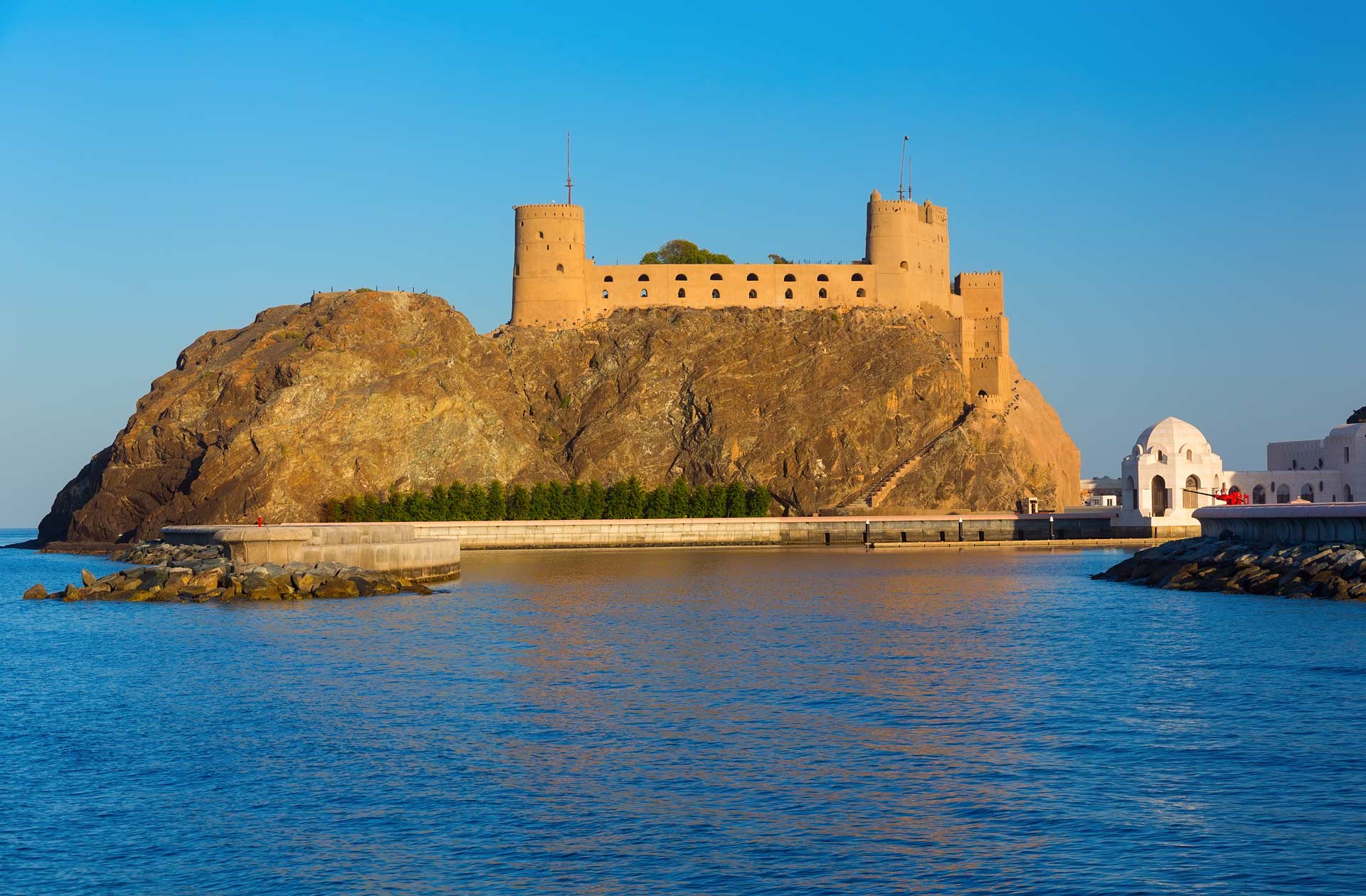 Getting up early in the morning provides yet another opportunity to explore the dunes. Enjoy optional camel rides around the camp before embarking on yet another diverse landscape as we drive to the shores of Oman stopping at local villages including the fishing village of Sur and the traditional Omani town of Aiya with its traditional charming quaint houses on both sides of the narrow alleys with goats and sheep wandering by. Evening, we explore Old Muscat - a unique blend of the ancient and modern. We start with the richly well laid out Bait Al Zubair Museum. Next is a photo opportunity of Al Aalam Palace (the official residence of Sultan Qaboos). We close the day at the enchanting Muttrah souq with its narrow covered alleys where the exotic smells of mounds of spices, coffees, ancient remedies and enticing perfumes fill the air and remind us that we are in the land of the frankincense.

Overnight: Al Falaj Hotel (1 night) (B, L, D)
Day 06: Muscat/Arusha (Kilimanjaro) (TANZANIA)
After a delightful cultural experience of Frankincense Oman, we are transferred to the airport for our flight to a different part of our globe. Jambo Bwana and we are cordially welcomed as we arrive at Kilimanjaro International Airport. Balance of the day is free. Arusha is the exact centre between Cairo and Cape Town and is the gateway to the safari game parks of Northern Tanzania.

Overnight: Serena Mountain Village (1 night) (B)
Day 07: Arusha/Lake Manyara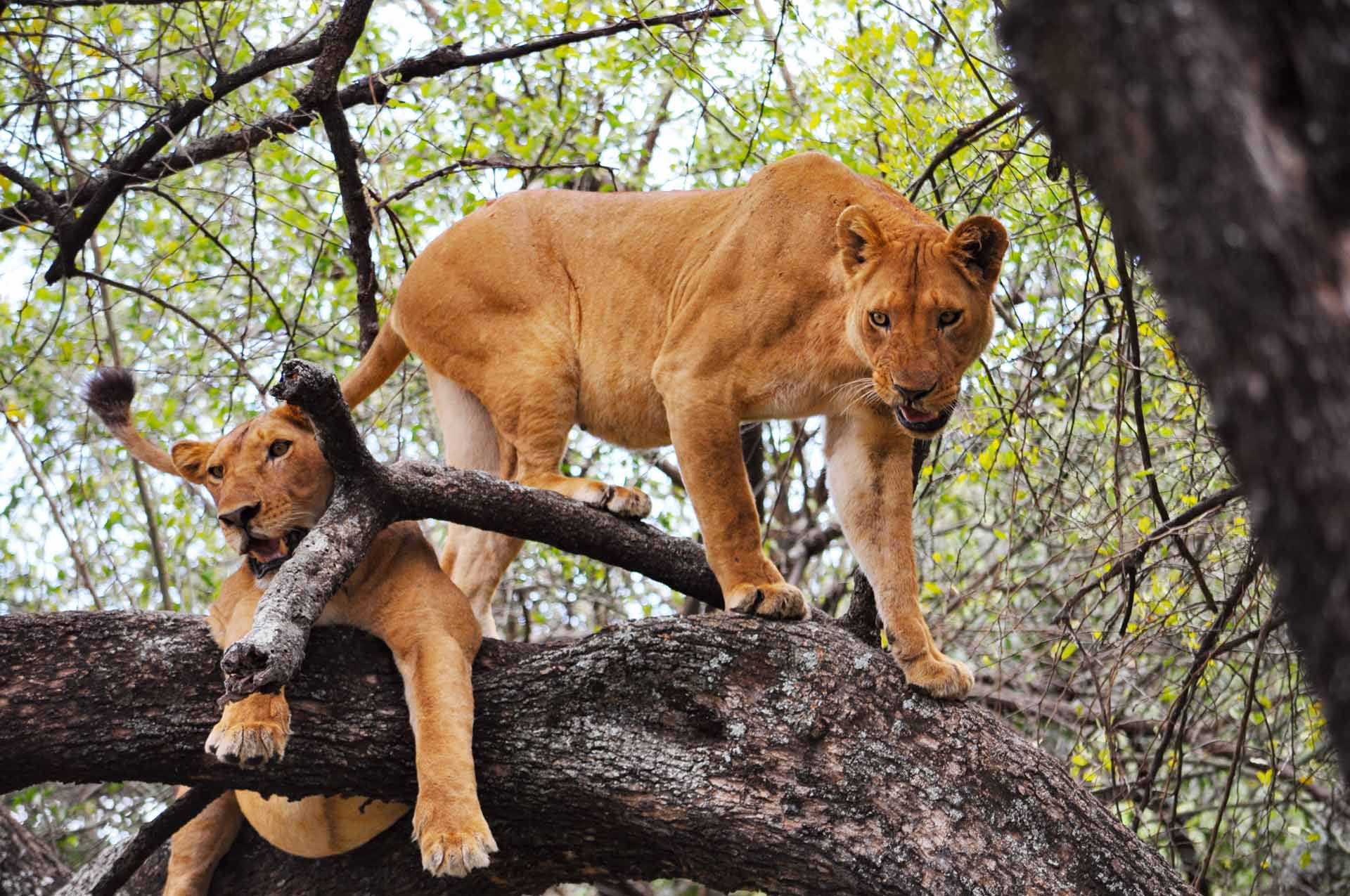 Our Tanzanian safari starts as we drive from Arusha to Lake Manyara with a picnic lunch en route. We enter the majestic Lake Manyara Game Park and embark on the first of the six Tanzanian safaris. This small park is sandwiched between the Rift Valley escarpment and the large sodiforous Lake Manyara. It is a pretty location, with a good range of game, including giraffe, elephant, baboon and the rarely seen tree-climbing lion.

Overnight: Lake Manyara Serena Lodge or Kirurumu Tented Lodge (1 night) (B, L, D)

Day 08: Lake Manyara/Serengeti National Park
We depart for the famous Olduvai Gorge where the Africanthorpus skull was found. Olduvai Gorge is an archaeological site located in the eastern Serengeti Plains. The gorge is a very steep sided ravine roughly 48 Kms long and 100 meters deep. Exposed deposits show rich fossil fauna, many hominid remains and items belonging to the one of the oldest stone tool technologies, called Olduwan. The time span of the objects recovered date from 2,100,000 to 15,000 years ago. Optional visit to a Masai Village and then proceed to Serengeti National Park in time to be able to enjoy our 2nd game safari.

Overnight: Serengeti Serena Lodge/ Bilila Lodge Kempenski (2 nights) (B, L, D)

Day 09: Serengeti National Park
The Serengeti National Park is most famous for its annual migration of over one million and a half white bearded (or brindled) wildebeest and 250,000 zebra. Serengeti National Park is widely regarded as the best wildlife reserve in Africa due to its density of predators and prey. Early morning is an optional balloon safari (see +below for details). Today is full day game drive with either a hot lunch at the lodge or picnic lunch. (B, L, D)

Day 10: Serengeti National Park/Ngorongoro Crater
After breakfast we have yet another game drive before proceeding to the next highlight of our Tanzanian safari – the incredible Ngorongoro Crater. We will use the Malanja Depression route allowing us to see many Masia villages enroute.

Overnight: Ngorongoro Farm House(1 night) (B, L, D)

Day 11: Ngorongoro Crater/Lake Manayara
After breakfast we travel to Ngorongoro Crater for a 6 hour game drive. The Ngorongoro Conservation Area (NCA) is a conservation area and a UNESCO World Heritage Site The jewel in Ngorongoro's crown is a deep, volcanic crater, the largest un flooded and unbroken caldera in the world. About 20kms across, 600 meters deep and 300 sq kms in area, the Ngorongoro Crater is a breathtaking natural wonder. The rich pasture and permanent water of the Crater floor supports a large resident population of wildlife of up to 25,000 predominantly grazing animals. These include wildebeest, zebra, gazelle, buffalo, eland, kongoni and warthogs. After the safari we visit a Masai village and meet folks belong this famous warrior tribe before proceeding to Lake Manyara for our overnight stay.

Overnight: Lake Manyara Serena Lodge or Kirurumu Tented Lodge (1 night) (B, L, D)

Day 12: Lake Manyara/Arusha/home city
After breakfast travel by road to Arusha via the Great Rift valley and the African village of Mto wa Mbu. Arrival Arusha and we are transferred to the airport for our flight back home. Or join the optional the 3 nights stay in Oman's sister island-city of Zanzibar and/or explore the bustling city of Dubai. (B)

B=Breakfast, L=Lunch, D=Dinner