Day 01: Arrive Yangon
Upon arrival at the Yangon International Airport we are warmly welcomed and transferred to our hotel.  Yangon lies in the fertile delta of southern Myanmar, on the wide Yangon River. The city is filled with tree-shaded boulevards, while shimmering stupas float above the treetops. The city became the capital only in 1885, when the British completed the conquest of Upper Myanmar and Mandalay's brief period as capital of the last Burmese kingdom, ended. Hotel check in time starts from 1500 hrs.

Overnight: Reno Hotel, Yangon (2 nights)
Day 02: Yangon
Start your trip in Myanmar with an extended visit to one of the world's most spectacular monuments, the Shwedagon Pagoda: its golden stupa is the 'heart' of Myanmar. The pagoda is believed to be 2,600 years old and the central stupa is surrounded by dozens of intricately decorated buildings and statues.  Next stop is a visit to Sule Pagoda, Mahabandoola Park, The Grand City Hall and old colonial buildings around the city centre. In the late afternoon, a shopping stop will be made at the Bogyoke Market (aka Scotts market – close every Monday and public holidays) with hundreds of food, clothes, handicrafts and gems store. Visit to China Town & fruit market to see evening life of Yangon. (B, L)
Day 03: Yangon/Bagan (Flight)
Transfer to Yangon Airport for a flight to Bagan.  You will be met and begin a full day sightseeing tour by visiting Nyaung-Oo morning market.  Next stop is Shwezigon Pagoda, which was built by King Anawrahta in the early 11th as a religious shrine, Annada Temple - a whitewashed masterpiece of Mon architecture with four standing Buddhas, the adjacent brick monastery with the beautifully well preserved 18th century murals, Thatbinnyu Temple, which is known as "temples of omniscience".
In the afternoon, visit one of Myanmar's most treasured handicrafts - lacquer wares, at a nearby Myingabar village. Continue on to visit Damayangyi Temple - the massive temple in Bagan, which was built by Narathu who was also called the "Kalagya Min" or the king killed by the kalas.  Lastly, to finish the day, experience by local horse cart to Sunset Temple to enjoy the sunset before returning back to the hotel.

Overnight: Myanmar Treasure Resort, Bagan (4 nights) (B, L)
Day 04: Bagan
This morning we head to Manuha Temple, which was built in Mon Style in 1095, Nanbaya Temple - a unique sandstone monument, said to have been the palace of King Manuha.  Next is Myingaba Gu Byaukgyi Temple, which is noted for its ancient mural paintings under the protection of UNESCO.  Then head to visit Lawka Nandar Stupa and Sulamani Pagoda meaning "Crowning Jewel" built in 1181 by King Narapati Sithu. Proceed to Bu Paya to watch the sunset before returning back to the hotel. (B, L)
Day 05: Bagan
Today we will be visiting a local village to see hand weaving of cheroot.  Return back to the hotel for leisure time (B, L)
Day 06: Bagan/Salay/Mt. Popa/Bagan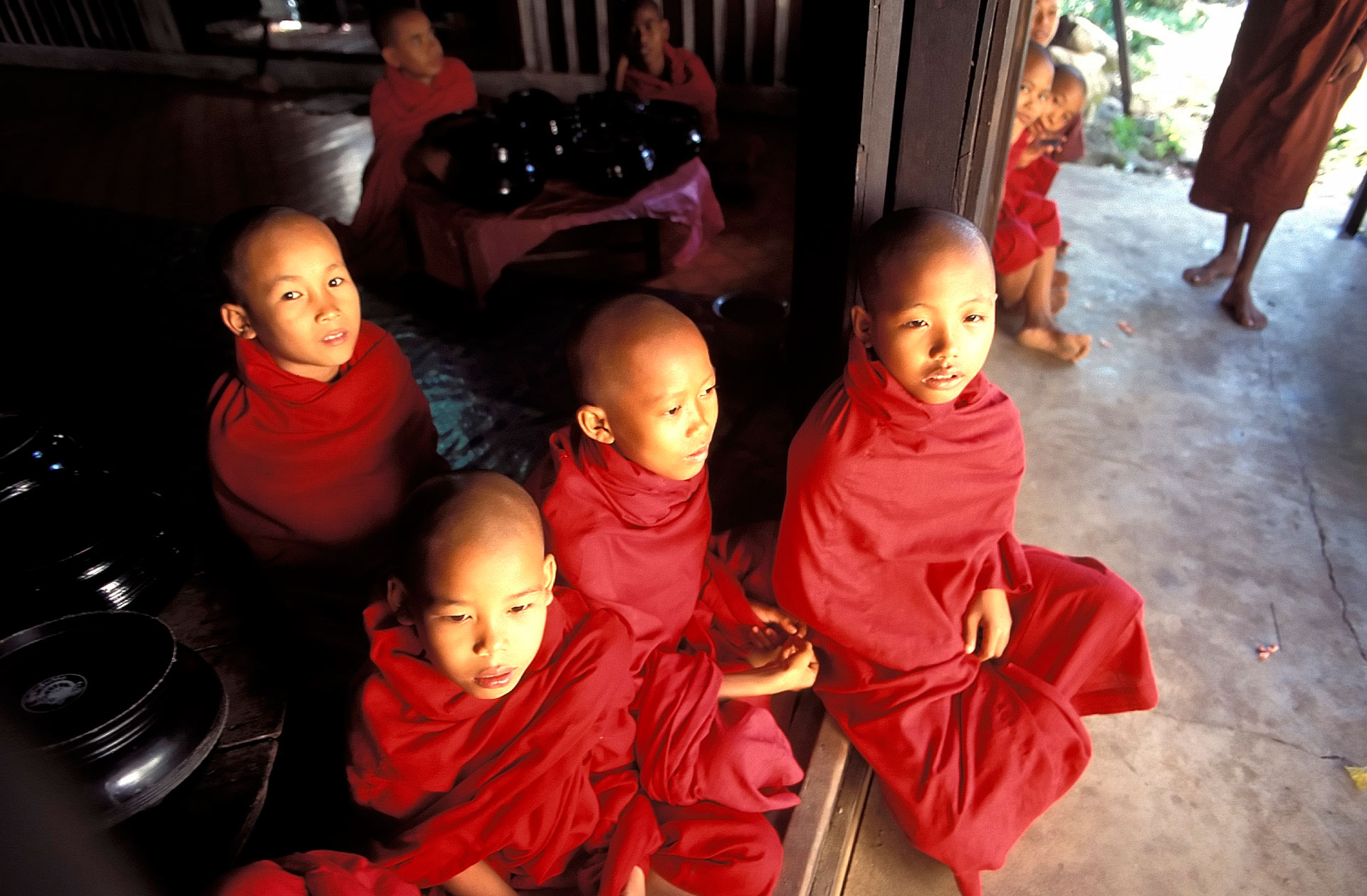 We head to the banks of the Ayeyarwady River through Chauk, old Burma Oils installations and pass-through to Kyaukpadaung and visit a local market. Continue to Salay to visit the Yokesone Monastery, which is the oldest surviving wooden monastery hall built on 154 teak posts, with beautiful woodcarvings decorating the outer walls. Continue our drive to Mount Popa – an extinct volcano with spectacular views. Its shrine is dedicated to animalist spirits known as "NATS".  We will need to climb 777 steps to the shrine at the top of the peak.  Afternoon return back to the hotel. (B, L)
Day 07: Bagan/Mandalay (Flight)
Transfer to the airport for a short flight to Mandalay.  We are met and immediately head to Amarapura, the ancient city and visit a 200 years old U Bein teak bridge, built in 1782 at the time when Amarapura was the Royal capital. Visit a traditional hand – woven silk workshop before check in the hotel.
In the afternoon we head out to visit one of the most revered religious images in Myanmar - the Mahamuni Pagoda. Next stop is Shwenandaw Palace, also known as former Royal Palace, which was once king Mindon's home. Visit a local market "Zay –Cho", which is located in the down town area.   Then proceed to Mandalay Hill to enjoy spectacular views at sunset.  Return back to the hotel.
Overnight: Victoria Palace Hotel, Mandalay (4 nights) (B, L)
Day 08: Mandalay
This morning we head to the former Royal Capital of Inwa (AVA) using a local boat. Visits to include the monastery of Maha Aungmye Bonzan, built of brick and stucco as well as the Bargayar Monastery.  Next stop is Nanmyint Watch Tower, the remains of the palace building nicknamed 'leaning tower of Ava' (outside visit only). Afterwards, we continue to Sagaing to visit Khaung Mu Daw Pagoda.  Return to the hotel. (B, L)
Day 09: Mandalay
Yet another exciting day in Mandalay as we take a local boat to Mingun to visit is bell, which is the world's largest un-cracked bell, weighing 90 tons.  Continue to Hsinbyume to visit its impressive "wedding cake" Pagoda.  Return to Mandalay and visit the famous Mahamuni Pagoda.  In the afternoon, visit Kuthodaw Pagoda to see the world's largest book made of marble.  Return back to the hotel. (B, L)
Day 10: Mandalay
Head out this morning for about 2 hrs drive on a scenic route to the cool hill station of Pyin Oo Lwin (Maymyo). Visit the town central market.  Then get on our brightly painted miniature stage-coach, drawn by lively team of horses, to the National Kandawgyi Gardens to enjoy this amazing botanical gardens.  We then proceed to Peik Chin Myaung Caves, a Buddhist shrine since ancient times. Stop at a winemaking shop before returning to Mandalay. (B, L)
Day 11: Mandalay/Heho (Flight)/Pindaya (Drive)
Transfer to the airport departure for a flight to Heho. You will then be met and driven to Pindaya then an interesting drive up into the hills and across the Shan Plateau through fields of rice paddies. We visit the magnificent Pindaya Cave.  Check in hotel.  Later in the day, visit local houses, where Shan paper and parasols are made.

Overnight: Conqueror Hotel, Pindaya (1 night) (B, L)
Day 12: Pindaya/Inle Lake (Boat)
Today's tour starts of with a colorful local market.   We then drive to Nyaung Shwe, which is on the edge of the Inle Lake to see the famous fishermen, with their unique leg rower.   Change to a local boat to get to our hotel.  In the afternoon we head to the middle of Inle Lake to visit Phaung Daw Oo Pagoda, which is the holiest religious site in Southern Shan State.  Next stop would be the local handicrafts shops of silk weaving on wooden handlooms.  Lastly, Ngaphechaung Monastery, which is the famous and ancient monestry on Inle Lake.  Return to our hotel.
Overnight: Serenity Inle Hotel, Inle Lake (3 nights) (B, L)
Day 13: Inle Lake
This morning we will have the opportunity to have an excursion by boat on Inle Lake, which includes sights of the famous leg rower  - a local methods of fishing, and magnificent sceneries. Visit one of the local markets before head to Western Shore to the beginning of a stair path leading to the hidden and unknown Inn Dein Pagoda complex.  After visit we return back to the hotel. (B, L)
Day 14: Inle Lake
Visit a nearby Red Mountain Estate for a tour of the lush vineyard, situated on the side of mountain. Taste some of Myanmar's premiere wines, and observe the different aging methods completed in their wine cellar.  Return back to the hotel for the rest of the day free. (B, L)
Day 15: Inle Lake/Heho (Drive)/Yangon (Flight)
Drive back to Heho Airport to catch a return flight back to Yangoon.  Meet & transfer to hotel.
Overnight: Reno Hotel, Yangon (1 night) (B)
Day 16: Depart Yangon
Today we bid farewell after what will have been an awe-inspiring journey to Burma. We are transferred to the airport for our flight out. (B)
B=Breakfast, L=Lunch, D=Dinner