ANNULAR SOLAR ECLIPSE & WILD GAME SAFARI
Eclipse safari in Tanzania
September 01, 2016 – the Annular Solar Eclipse is going to take place and one of the best viewing sites is at the small town of Mbeya in South-West Tanzania. As with our past eclipse tours, we have once again put together an exciting journey that combines the eclipse viewing with two wild game safaris. The best thing is that annular is timed for one of the best game viewing season.

Tanzania is known as the best game life destination in the world. This is the land of the Big Five: Lion, Leopard, Elephant, Rhino and Cape Buffalo. Tanzania is notable both for sheer numbers and variety with representatives of 430 species and subspecies among the country's more than four million wild animals. These include the Big Five as well as zebras, wildebeest, giraffe, buffaloes, hyenas, hippos, antelopes, gazelles, elands, kudus, etc.

Our 15 days journey will start with the popular Northern Circuit with an exciting 7 days game safaris at the National Parks in Lake Manyara, Serengeti, Ngorongoro and Tarangire – using the deluxe and strategically located mostly Serena Safaris lodges. Then we take a country drive to Dodoma (the new capital) enroute to Mbeya. A 3 days stay here allows us to view the Annular eclipse very comfortably. Next we drive to the Ruaha National parks where it is a whole different setting for animal viewing. Ruaha is known for the rare rhinos, hippos and an abundance of birds.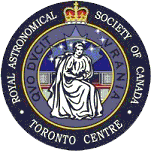 We culminate the eclipse safari at Dar es Salaam from where international flights are easily available. All this in comfort using specially designed deluxe 4x4's safari jeeps with each getting a window seat. This the way to experience the best game safari in the world with, what is expected to be a spectacular viewing of the annular eclipse.

The tour leader is Dr. B. Ralph Chou, Professor Emeritus of Optometry at the University of Waterloo School of Optometry. Dr. Chou is recognized as a world authority on solar eclipse eye safety, and is was a contributor to the NASA Solar Eclipse Bulletins until 2010. He has led 12 solar eclipse tours since 1983, and the 2016 event will be his 18th total solar eclipse. He has been a consultant for almost all of the major manufacturers of solar filters, and serves on the International Astronomical Union's Solar Eclipses Program Group as an advisor on eclipse eye safety.