Day 01: Johannesburg (SOUTH AFRICA)
After arriving at Oliver Tambo Airport, Johannesburg, we are cordially welcomed and transferred to our hotel. Balance of the day is at leisure. Contact Bestway to pre-book exciting optional activities, including an apartheid museum tour, a city tour and an exploration of Lesedi Cultural Village. This evening at 1800hrs in the hotel lobby, we meet our guide and the rest of the group for the pre-departure briefing.

Overnight: Safari Club, Johannesburg (1 night)
(Rooms with en-suite bathrooms, swimming pool and restaurant)

Day 02: Johannesburg/Mpumalanga (Drive)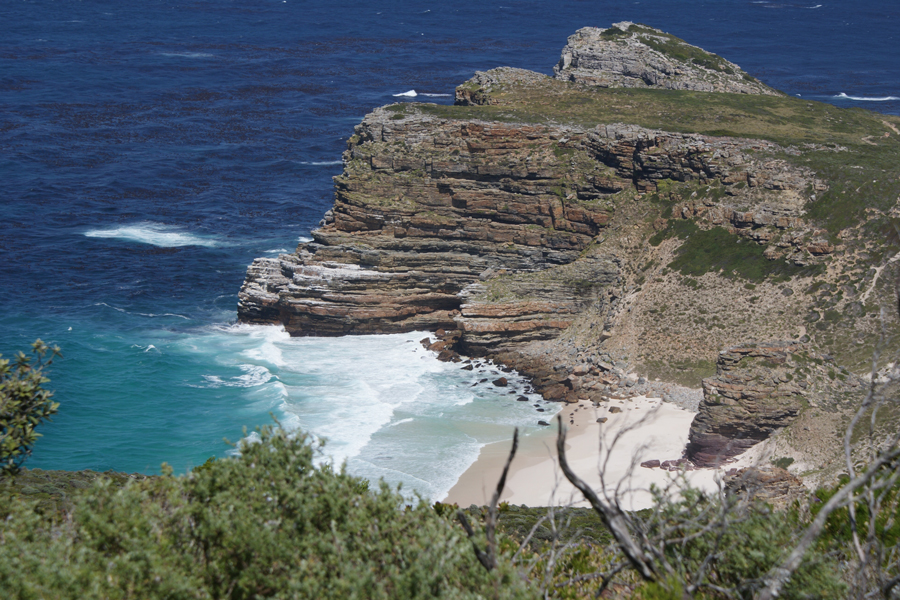 The excitement begins with an early morning departure as we head east towards Mpumalanga, a landscape characterized by mountains, panoramic passes, valleys, rivers, waterfalls and forests. We spend the night in Graskop, a small forestry town which is situated on the Drakensberg Escarpment at the start of the Panorama route and serves as the gateway to the Kruger National Park.

Overnight: Graskop Hotel, Mpumalanga (1 night) (B)
(Rooms with en-suite bathrooms, swimming pool, bar & restaurant)
Day 03: Mpumalanga/Kruger National Park (Drive)
This morning we start with a scenic drive along the Panorama Route, arguably one of the most beautiful destinations in South Africa. The most spectacular stretch is the Blyde River Canyon, the third largest canyon in the world, which is filled with lush vegetation and wildlife. We make a stop at Bourke's Luck Potholes to view these unique rock formations, formed eons ago by erosion. In the afternoon we head into Kruger National Park. We spend the next two nights inside the park with the opportunity to encounter the wildlife at Kruger.

Overnight: Berg en Dal Camp, Kruger (2 nights) (B)
(Bungalows with en-suite bathrooms, swimming pool, restaurant)
Day 04: Kruger National Park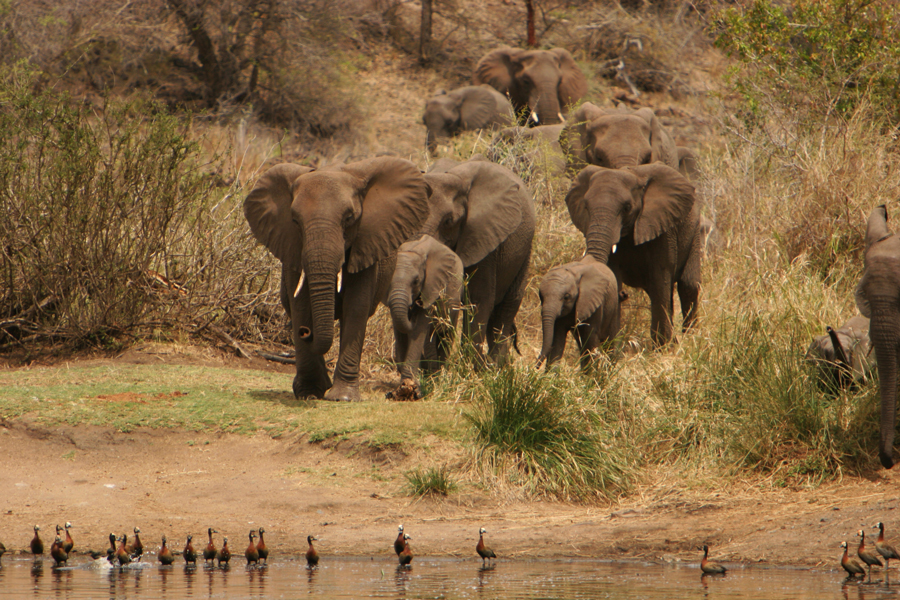 Exciting morning and afternoon game drives using our tour vehicle. Should you wish to partake in the game drive using an open game-viewer vehicle, these are available at an additional cost. Contact Bestway Tours & Safaris to prebook. The Kruger National Park has nearly two million hectares of unfenced African wilderness, in which more mammal species roam free than in any other game reserve. A leader in environmental management, Kruger National Park offers visitors fantastic Big Five sightings, as well as viewing of endangered game such as the African wild dog and bird watching of over 507 bird species. (B)
Day 05: Kruger National Park/MLilwane (Drive) (eswatini)
Today we cross the border into the mountainous Kingdom of Eswatini, led by King Mswati III. This is one of the last three monarchies in Africa. We will explore the traditions and discover the culture and history which the Swazis are very proud of. We spend two nights in the Mlilwane Wildlife Sanctuary, Eswatini's pioneer conservation area situated in the "Valley of Heaven". Apart from abundant bird life, there are a number of animal species to be seen including hippo, giraffe, zebra, and a variety of antelope, which we hope to spot on a guided walk in the afternoon.

Overnight: Mlilwane Rest Camp, Eswatini (2 nights) (B)
Day 06: Mlilwane Wilderness Sanctuary
An interesting experience today as we visit the Umphakatsi Chief's homestead. We will get to try our hands at grinding maize, plaiting mountain grass and even joining the children in Swazi songs and dance. An offering of a taste of local food is made, but forget about your cutlery and try it the Swazi way… with your hands! (B, L)
Day 07: Mlilwane/Zululand (Drive) (SOUTH AFRICA)
After visiting a craft market en route, we re-enter South Africa via Northern Kwa-Zulu Natal. We arrive at our lodge late afternoon.

Overnight: Ezulwini Game Lodge, Hluhluwe (2 nights) (B)
(Rooms with en-suite bathrooms, swimming pool, bar & dining area)
Day 08: Zululand
Another day of activity as we take a game drive and explore the Hluhluwe-iMfolozi Game Reserve in our tour vehicle. Hluhluwe-iMfolozi is the oldest game reserve in Africa and a safe haven to both the endangered black and white rhino. In the afternoon, we make our way to iSimangaliso Wetland Park*, which was listed by UNESCO as South Africa's first World Heritage Site. Here we enjoy a boat cruise on the St Lucia estuary, getting up close to the hippos and crocodiles that inhabit the lake. (B)
Day 09: Zululand/Drakensberg (Drive)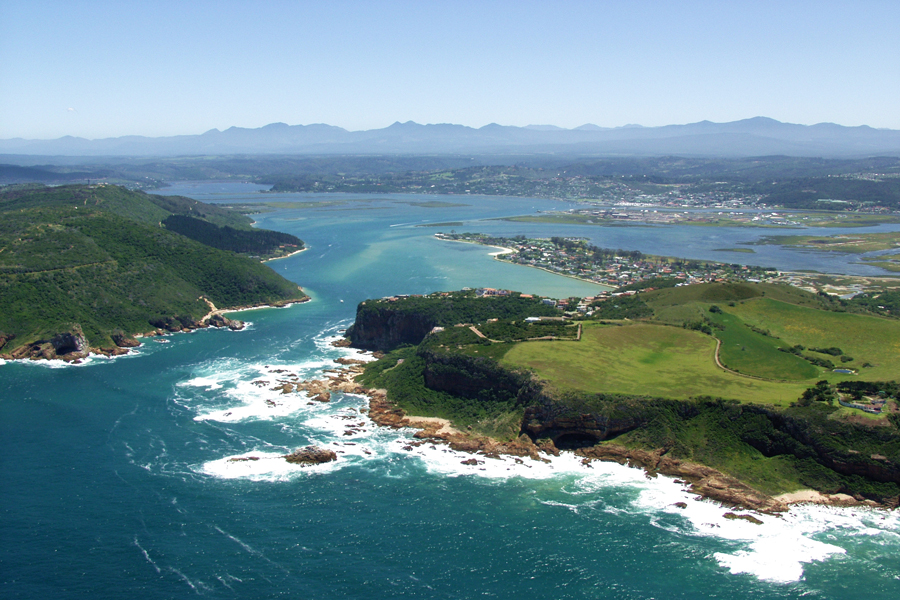 Moving further inland, we spend the next two nights in Northern Drakensberg, which is an area known for its magnificent scenery of towering mountains, indigenous forests and cool berg streams. At 3,482 meters, the Drakensberg, known in Zulu as uKhahlamba or the "Barrier of Spears", is South Africa's highest mountain range, stretching its rugged form roughly 1,000 kilometers from southwest to northeast. The range is part of another World Heritage Site, namely the uKhahlamba Drakensberg Park*.

Overnight: The Cavern, Drakensberg (2 nights) (B, D)
(Rooms with en-suite bathrooms, swimming pool, bar & restaurant)

Day 10: Drakensberg
The Royal Natal National Park, known for its prime location along the Drakensberg, offers some of the most scenic views in South Africa. Its main features are the Drakensberg Amphitheatre, a rock wall five Kms long by up to 1,200 meters high, the peak where the Orange and Tugela rivers have their source, and the 947 meter Tugela Falls, the world's second highest waterfall. Time will be spent exploring this beautiful area on guided walks. (B, L, D)
Day 11: Drakensberg/Malealea (Drive) (LESOTHO)
Today we cross the border into the Kingdom of Lesotho, the southernmost landlocked country in the world, which is rich in natural beauty, flora, fauna and cultural heritage. Malealea is situated in a remote part of Western Lesotho that is breathtaking in its beauty. We have the chance to experience traditional lifestyle of the Basotho, a nation with solid traditions, beliefs and customs.

Overnight: Malealea Lodge, Malealea (2 nights) (B, L)
(Rooms with en-suite bathrooms, bar & dining area)
Day 12: Malealea
No visit to Lesotho is complete without a pony trek. Today we will do just that! We will take a ride on the transport of choice for most Basotho as they handle the narrow trails better than any 4 x 4. (B)
Day 13: Malealea/Cradock (Drive) (SOUTH AFRICA)
We leave the beauty of Lesotho behind us and drive to the historical Karoo town of Cradock. Founded in 1814 as a frontier stronghold, the town is an important agricultural centre best known for its traditional Karoo hospitality, natural sulphur spring and spectacular starry nights. Cradock is a place of literary legends and the original part of the town is graced with some of the finest buildings.

Overnight: Die Tuishuise, Cradock (1 night) (B)
(Rooms with en-suite bathrooms, bar & restaurant)
Day 14: Cradock/Addo Elephant National Park (Drive)
A benchmark conservation success, Addo Elephant National Park offers a unique wildlife habitat, famous for the Addo elephants and the remaining population of the flightless dung beetle found there. We spend the afternoon on a game drive in our tour vehicle, in search of elephant, black rhino, lion, buffalo and leopard. Optional game drives conducted in open game-viewer vehicles available at an extra cost. To prebook, contact Bestway Tours & Safaris. An evening spent at the floodlit waterhole allows us to watch the nocturnal animals and listen to their calls.

Overnight: Addo Elephant Rest Camp, Addo (1 night) (B)
(Bungalows with en-suite bathrooms, swimming pool & restaurant)

Day 15: Addo Elephant National Park/Tsitsikamma (Drive)
This morning after breakfast, our journey takes us to a region of startling beauty along South Africa's southern coastline, known as the Garden Route. We spend two nights in the Storms River Village, at the heart of the Tsitsikamma Forest.

Overnight: Tsitsikamma Village Inn, Tsitsikamma (2 nights) (B)
(Rooms with en-suite bathrooms, swimming pool & restaurant)
Day 16: Tristskamma
We take a leisurely hike along one of the short trails, which allows us to explore the coastal bush and rocky shoreline. There is also an option to plunge off the world's highest bungee jump at the Bloukrans River (at own cost). (B)

Day 17: Tsitsikamma/Oudtshoorn (Drive)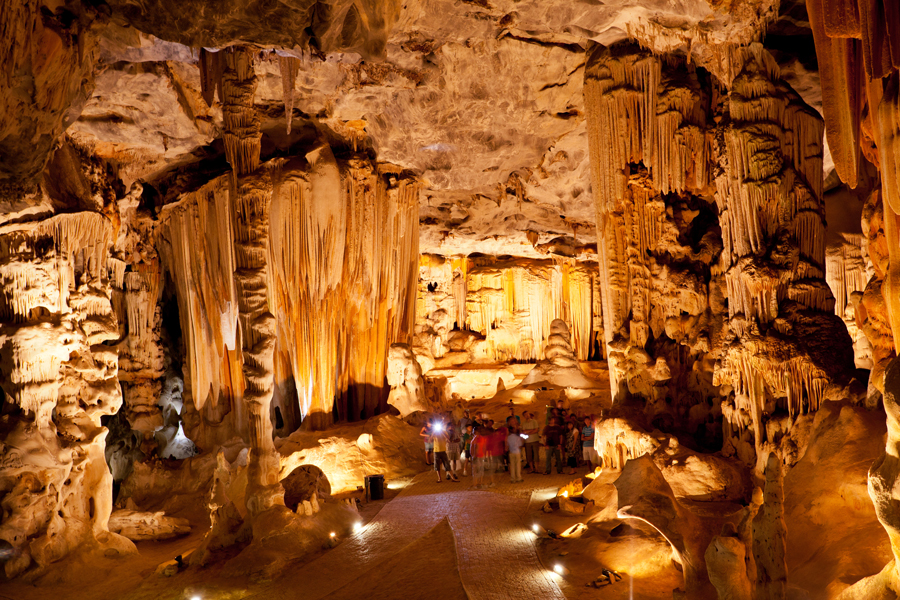 After visiting 'The Heads' in Knysna, a town nestled on a tranquil lagoon, we will enjoy an interactive and educational oyster tasting experience. We then continue our journey, travelling over the Outeniqua Mountains into the Little Karoo to the town of Oudtshoorn. We take a trip to the famous Cango Caves, with their impressive ancient stalagmites and stalactites before we overnight in the ostrich capital of the world. During our stay, we will have the opportunity to partake in an interactive interpretive nature walk focusing on biodiversity, adaptation, the importance of different organisms and the need for conservation.

Overnight:Mooiplaas Guest House, Oudtshoorn (1 night) (B)
(Rooms with en-suite bathrooms, bar & restaurant)
Day 18: Oudtshoorn/Cape Town (Drive)
En route to Cape Town, we visit the town of Robertson. Here, we can partake in blending of our own wine at Excelsior Manor Guesthouse. We will have the opportunity of blending red varietals, then bottling, corking and labelling our own wine to take home as our own piece of the Cape. Once in Cape Town, the afternoon is at leisure. Enjoy sundowners at one of the fabulous beaches or indulge in some last minute shopping at the V&A Waterfront.

Overnight: Radisson Blu Hotel & Residence, Cape Town (2 nights) (B)
(Rooms with en-suite bathrooms and restaurant)
Day 19: Cape Town
We get the day to explore the many attractions the 'Mother City' has to offer on our Cape Peninsula tour. Travelling along the Atlantic Seaboard via Sea Point, Clifton and Camps Bay, we stop at Maiden Cove lookout point before continuing on to Hout Bay. Here, we have the option to take a boat trip to Seal Island (seasonal and not included in tour price). We carry on over to Chapman's Peak, one of the world's most breathtaking coastal drives, then continue to Cape Point and Good Hope Nature Reserve. In the afternoon, we travel on to Simon's Town, a village with charming Victorian architecture, a naval base, and a large penguin colony at beautiful Boulders Beach (reserve entrance fee to Boulders Beach is not included in tour price). (B)
Day 20: Depart Cape Town
Spend the final day at leisure. Weather dependent there is the chance to take the cable car up Table Mountain* (own expense) and enjoy one last view of the Cape of Good Hope before your transfer to the airport. Other optional activities are also available for prebooking, including a full-day tour of the Cape Winelands by car or bicycle, a tour of the Whale Route and a cultural field trip arranged to help tourists give back. Please contact Bestway Tours & Safaris for a full list of optional excursions. (B)
B=Breakfast, L=Lunch, D=Dinner