WHERE IS THE REAL SHANGRI-LA?
SHANGRI-LA, a fictional place created by James Hilton in his classic novel Lost Horizon, has made many a person wonder which real-life location influenced its development.

Hilton himself did not identify any particular region, but it is clear that it was a remote, beautiful and tranquil valley surrounded by mountains. A place where the incredibly hospitable people cared for everybody. Many areas have since laid claim to the title of "Shangri-la", but which one is the most authentic?

The Silk Road's famous Quissa Khawani (story tellers) bazaar located in the historical city of Peshawar is one example of Shangri-la hospitality. Here, in ancient times, explorers and traders converged to share tales of their journeys. There was often no common language between the travellers and the local merchants, yet they communicated and the locals welcomed them as if they had known each other for ages.

For me, the land that most reflects Shangri-la to real life is the enchanting Hunza Valley in Northern Pakistan.  Indeed, Hilton visited the same valley just a few years before Lost Horizon was published. Surrounded by the Karakoram and Himalayan mountains, this stunning Silk Road location had trade routes connecting it with China's Xinjiang, extending all the way to Tibet and the Stans of Central Asia.

For travellers, this region offers incredible history, local traditions and friendly people untouched by the spoils of modern day tourism.

As an operator who specialises in exploring the Silk Road, we are pleased to present our selection of tours to regions where we feel Shangri-la could have "existed". Explore for yourself and you be the judge!

OUR PICK
SHANGRI-LA HUNZA
10-day cultural journey on the incredible Karakoram Highway to the Hunza Valley


Extend your adventure to China and the Stans of Central Asia on our tour 
SILK ROAD: FROM HUNZA TO SAMARKAND
23-day cultural journey through Northern Pakistan, Xinjiang in China, Kyrgyzstan & Uzbekistan

In its heyday, Chinese silk made up a large portion of trade along the aptly named, Silk Road. See the ancient Silk Road towns of Gilgit, Hunza, Kashgar, Naryn, Karakol, Samarkand, Bukhara, Khiva where time has stood still. In this journey we cross the mighty Khunjerab and Torogart Passes seeing all along some of the world's most awe-inspiring landscapes against the backdrop of towering, snow-capped mountains of the Himalayas, Karakorums, Tien Shen….

ROUTE OF THE CARAVANS: THE SILK ROAD
18-day cultural tour of Turkmenistan, Uzbekistan, Tajikistan, Kazakhstan & Kyrgyztan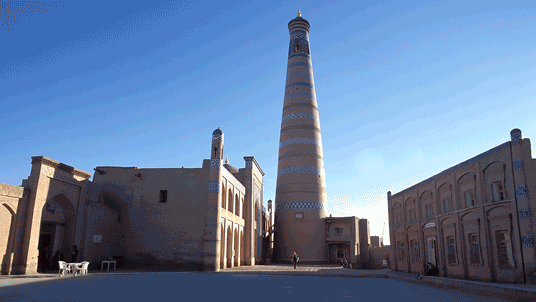 The five countries of Turkmenistan, Uzbekistan, Tajikistan, Kazakhstan and Kyrgyzstan are the heart of Central Asia. Travelling through this fabled "Land of the Caravans" gives you the chance to retrace the steps of Marco Polo and other greats, discovering some of the most incredible monuments and landscapes the world has ever seen.

Uzbekistan is known for its mesmerizing architecture, while Tajikistan boasts Shangi-la-style mountain panoramas and jewel-toned lakes, perfect for hiking. Kyrgyzstan is famous for its hospitable, yurt-dwelling locals, while mysterious Turkmenistan offers grand history and over-the-top architecture. Experience them all with our Route of the Caravans tour, now an explorers favourite for 10 years!

LEGENDARY SILK ROAD BY PRIVATE TRAIN: FROM ASHGABAT TO ALMATY
14-day cultural tour of Turkmenistan, Uzbekistan & Kazakhstan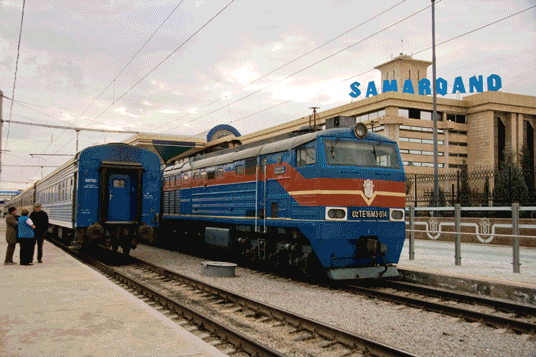 Embark on one of the most romantic of adventures as we travel the Silk Road by private luxury train. On this tour, we explore the three Stans of Turkmenistan, Uzbekistan and Kazakhstan in style and comfort. See lush scenery, traditional markets reminiscent of Arabian Nights, mausoleums from medieval times, modern and magnificent buildings not seen anywhere else, and much more! .

---
Continuing with Bestway Team Educational travels in 2018 - Episode 2
Our frontline team player AZMINA 
explored stunning Vietnam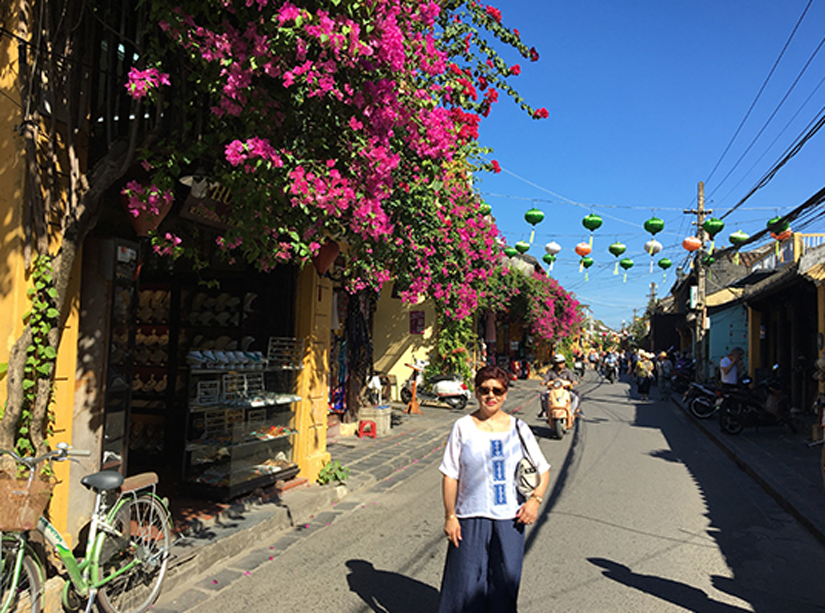 WHAT WAS YOUR FAVOURITE THING ABOUT THIS DESTINATION?
"The incredibly honest people, delicious food and great sites to visit."

WHY WOULD YOU RECOMMEND THAT BESTWAY TRAVELLERS SEE VIETNAM?
"For a unique experience that will leave them spellbound! One of my favorite countries."

WHAT WOULD YOU RECOMMEND FOR THOSE INTERESTED IN VISITING THIS DESTINATION?
"The Ha Long Bay cruise is a must-do, as well as Hanoi and Saigon. Vietnam also combines well with a few-day layover in Hong Kong, one of the world's must-see cities."


---
Continuing with Bestway Team Educational travels in 2018 - Episode 2
Our India guru KASSAMALI  
adventured through North-East India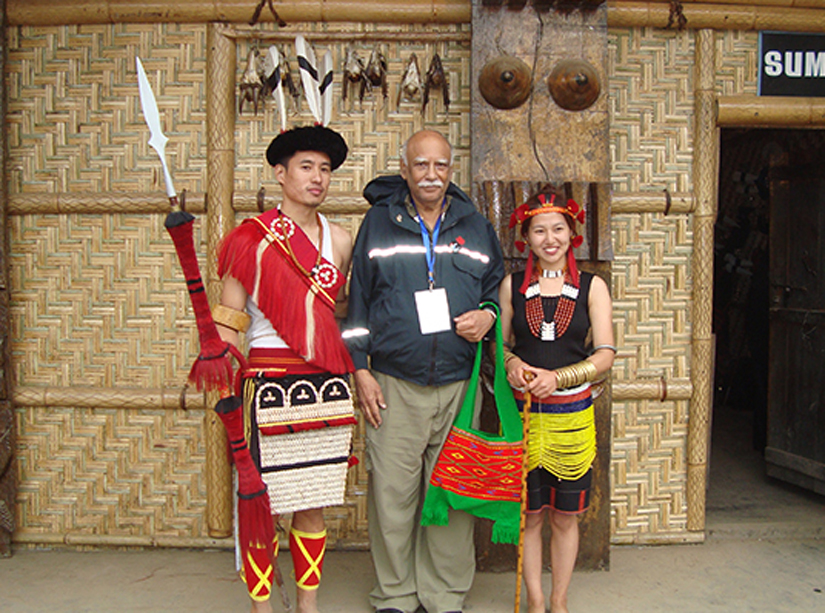 WHAT WERE YOUR FAVOURITE PARTS OF YOUR VISIT?
"In the famous tea growing state of Assam, cruising on the Brahmaputra River and visiting Kaziranga National Park, a World Heritage Site with more than a thousand rhinos. In the tribal land of Nagaland, I enjoyed the very little explored land and tribal cultures. Something very different from other parts of India."

WHY WOULD YOU RECOMMEND BESTWAY TRAVELLERS EXPLORE NORTH-EAST INDIA?
"This destination has beautiful landscapes. Most places here are remote and modernization has not yet reached there."

WHAT IS A TOP TIP YOU WOULD GIVE FOR THOSE INTERESTED IN VISITING THIS AREA?
"Plan the trip well so that you get to see and experience everything with comfort and proper tour logistics in place."

---
Continuing with Bestway Team Educational travels in 2018 - Episode 2
Operations head AMIT  
ventured into the popular Sri Lanka
WHAT WERE YOUR FAVOURITE SITES ON YOUR SRI LANKA STUDY?
"The entire country is Spectacular. People are really hospitable, warm and welcoming. I never realized that that the authentic Sri Lankan food can be so mouthwatering. It's one of the safest countries to travel even for solo travelers – male or female."

WHY WOULD YOU RECOMMEND THAT BESTWAY TRAVELLERS VISIT THIS AREA?
"Colombo, Kandy, Negombo, Bentota, Dambula and Sigiriya for the history and culture. Time permitting, add the interesting at Yala and Udawalawe National Parks."

WHAT TOP TIP WOULD YOU GIVE TO THOSE WHO WANT TO VISIT THIS REGION?
"Its one of the most chilled out countries in South Asia. For those looking for a relaxing holiday, and enjoy good food, love for world Heritage sites and pristine clear beaches, then Sri Lanka is a place to be. The country is still less explored and exploited by mass tourism and offers value for money."

WHAT TOP TIP WOULD YOU GIVE TO THOSE WHO WANT TO VISIT THIS REGION?
"Travel as light as you can, because you will end up doing crazy shopping in this country. Book well in advance."


Posted by Mahmood Poonja, Chief Explorer