During Bestway's more than 40 years of arranging cultural journeys, the safety, security and comfort of our travellers has always been a top priority. As we return to travel, it continues to be one of the most important aspects of our operations.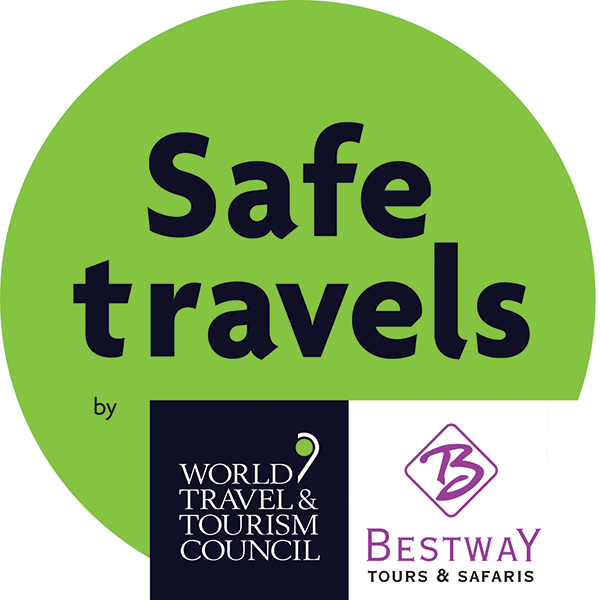 When you're ready to travel, we're ready to help you do so in a way that's safe, responsible and stress-free. As you navigate planning your next journey, we are here to support you every step of the way with our experience arranging thousands of cultural journeys, safaris and expeditions around the world.

Bestway has worked diligently to ensure our tours are in alignment with the latest safety regulations and standards of the countries we travel to and other relevant authorities, including the World Health Organization. Our extensive safety measures have allowed us to receive the World Travel and Tourism Council's Safe Travels stamp, which provides travellers with the assurance that we have adopted health and hygiene global standardised protocols. Learn more about the WTTC Safe Travel Stamp and Protocols.

We are closely monitoring safety developments in the destinations we serve, and receive regular updates from travel bodies, local governments and our suppliers. Below is a selection of measures that we have put into place to ensure you have the safest journey possible.


Accomodations
In the careful process of selecting accommodation for our tours, we emphasize those with high safety standards that have introduced enhanced sanitary measures and social distancing practices in their rooms, dining facilities and common areas. We commit to properties where rooms are thoroughly cleaned and sanitized in between stays and all high-touch public areas are regularly disinfected. Please note this may result in the closure of public spaces such as restaurants and gyms for periods of time.


Touring Activities
Use of face masks is highly recommended throughout your tour, and may be mandatory as per the requirements of the local government or third-party suppliers. We ask that guests bring their own supply of face masks for use during their journey. Additionally, we make every effort to work with our local partners in order to ensure hand sanitizer is available throughout your trip. However, we also ask all our travellers to bring their own supply of hand sanitizer to ensure safe hygiene measures during your travels.

Our guides will strictly adhere to all local health and safety regulations, including wearing masks as required or recommended. They are trained in implementing enhanced hygiene and distancing practices. Explorations of certain sites may be adjusted to promote physical distancing.


Transportation
Our tour vehicles undergo regular deep cleaning and disinfection, with a specific focus on high-frequency touchpoints. Our drivers will follow all local health and safety regulations. Both our drivers and guides will wear a mask inside the vehicle at all times. Seat spacing and allocation will be implemented when possible, or if required by local legislation.


Food
Our selection process for restaurants on our tours emphasizes places with high-standard hygiene practices which offer more distanced options.


Pre-Tour Screening
We may require pre-tour health screening forms to be submitted before certain tours.


Group Size
We have always prided ourselves on our small group sizes, which range from only two to a maximum of 12 participants in most cases. We will continue to emphasize these smaller group sizes as we move forward. Most of our itineraries can also be taken as private journeys. In fact, private journeys for couples and other small groups (two people or more) has become one of the most popular requests we receive, as it allows travellers to customize their tour according to their preferences.

Our policies and practices will evolve on an ongoing basis to meet the most current safety standards. As local and international regulations and recommendations change, we may also need to make corresponding changes to the activities or destinations included in your tour in order to comply. We will endeavour to keep our travellers regularly informed of any changes or updates.

In order for Bestway to fulfill its responsibility in ensuring the safest journey possible, our travellers also have a personal responsibility to follow safety protocols and requirements. We ask that all our travellers check with their local government and the World Health Organization website for the most current information affecting their trip. It is also a travellers' personal responsibility to ensure they have comprehensive travel insurance that covers travel medical expenses, trip cancellation and interruption.

At Bestway, we've always understood that travel isn't just about arranging logistics or checking off locations—it's about the unique and immersive experiences you have on your journey. Whether you're passionate about exploring historic sites, natural beauty, native wildlife, or unique culture, we look forward to helping you do so safely and enjoyable when you're next ready to voyage abroad!

The Bestway Tours & Safaris Team