Why small group cultural tours are the top choice for these destination
While travelling on your own can bog you down in the minutiae of trip planning, and travelling in large groups can leave you spending hours of extra time making your way from point A to point B, small group cultural tours are the best of both worlds.
You can visit the places you'd like to without the stress of ensuring your plans run smoothly or the cost of a tailor-made private tour. You can enjoy the company of others without the packed buses and long wait times of large groups. Accommodation, meals and daily activities are all more intimate.
Small groups make it possible to venture off the beaten track and experience the daily lives of locals. You also support local small businesses that don't have the capacity to cater to larger tours.
For travel in certain regions, small group cultural tours aren't just a great choice—they're the best option. Below are three destinations where travellers should consider going small: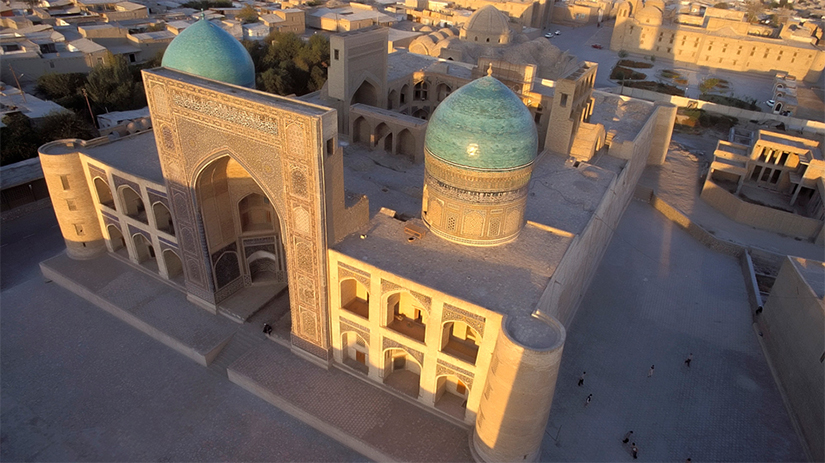 1) Silk Road Tours
The Silk Road is the historic trade route that weaves through the heart of Central Asia and its many 'Stans' (Kazakhstan, Kyrgyzstan, Tajikistan, Turkmenistan and Uzbekistan, to name a few).

Tourism is still relatively new to this region. The brave adventurer can uncover stunning desert and mountain landscapes, and fascinating culture, but they should expect some challenges along the way. English is rarely spoken, each country requires a visa and other bureaucratic items to enter and there are often only a few hotels within any given city.

Travelling with a small group can take the stress out of journeying into this often difficult region and uncovering the gems it hides. Local guides help you tackle the language barrier and ensure you're never left without a comfortable room. And of course, travelling with a group saves you hours of red tape at the border.

TRY: Route of the Caravans: The Silk Road
2) Great Migration Safaris in Africa
It's perfectly possible to navigate Africa by yourself, but if your goal is to see Kenya and Tanzania's Great Migration, it's best to travel with a local guide.

The Great Migration is a mass movement of more than 2 million wildebeest and other large mammals, as well as hundreds of predators, through Kenya and Tanzania. Many consider it to be one of the greatest wildlife sights on our earth.

But to view it, you absolutely must be in the right place at the right time. Travelling with a local guide and wildlife expert means you won't miss out on this phenomenal natural site, and going with a small group ensures you won't have to fight with thirty other tourists for a front-seat view.

TRY: Tanzanian Migration Safari – Phase 1, Phase 2, Phase 3
Read more: What's it like to go on a Great Migration safari?
BONUS:
Hosted Journeys
Small group travel can put a new spin on popular destinations. Many of these tours focus on specialized areas like arts, architecture or cuisine. These journeys are hosted by world-renown experts who provide fascinating insight into their areas of expertise.

Looking at a destination through the lens of a particular focus can also make for incredibly unique experiences! After all, what art history enthusiast wouldn't want to learn about the generations-old practice of Indian bronze casters from a leading expert, and then see the artists at work for themselves?

TRY: India with Paul Saltzman – A Fusion of Colour, Music & Soul
Bestway Tours & Safaris is happy to help with your small group and customized travel needs. Connect with us at bestway@bestway.com.

Posted by Kierra Jones