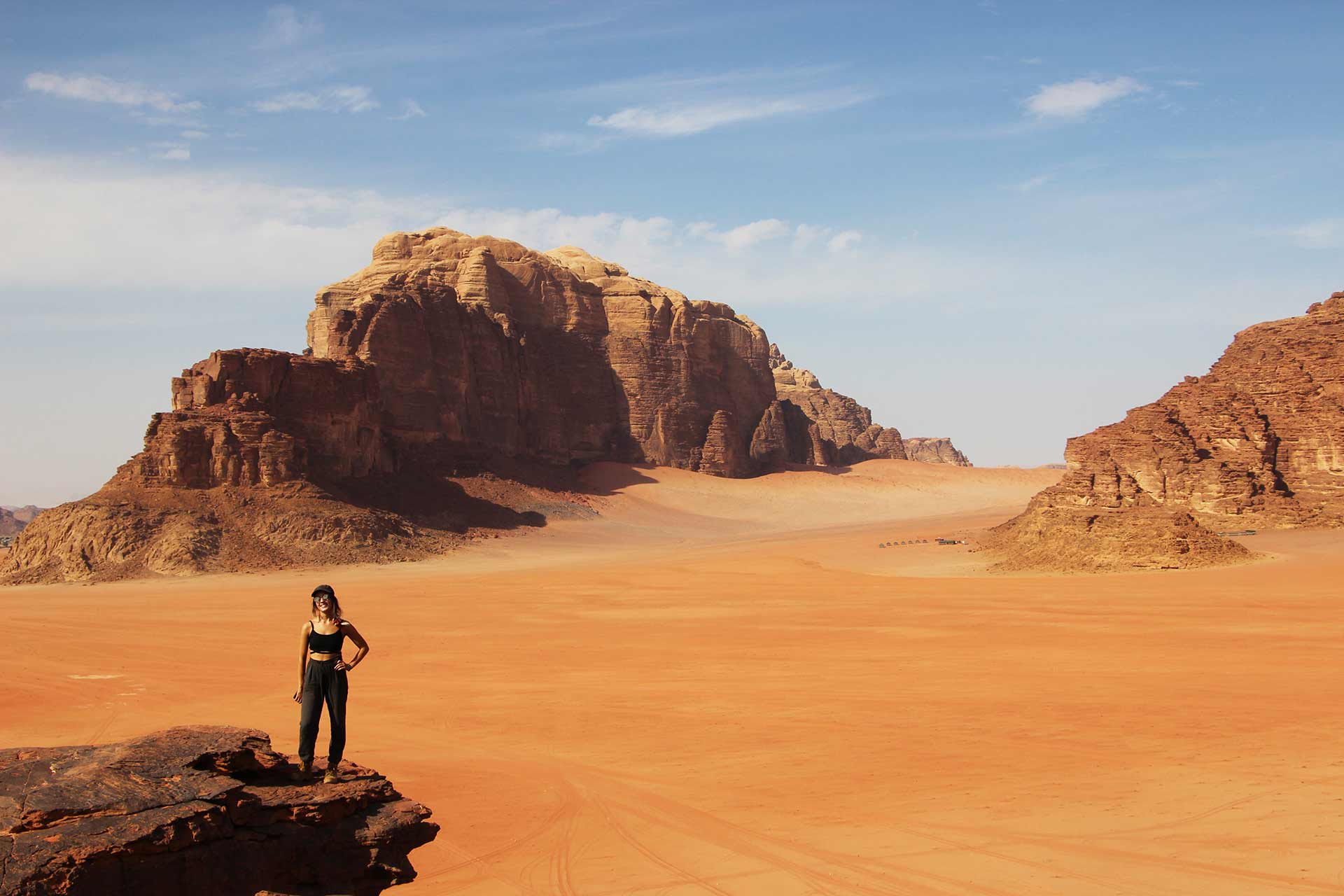 Photo credit: Kierra Jones
5 Jordan experiences that rival Petra

Since January 2022, Bestway team member Kierra Jones has been able to embark on an extended journey to visit some of Bestway's top destinations. In this series, she takes us step-by-step through her experiences and details exactly what it's like to travel right now.

Read about Kierra's introduction to Jordan and her visit to its most famous site, Petra, or check out parts one, two and three of the series, where she writes about travelling in Egypt.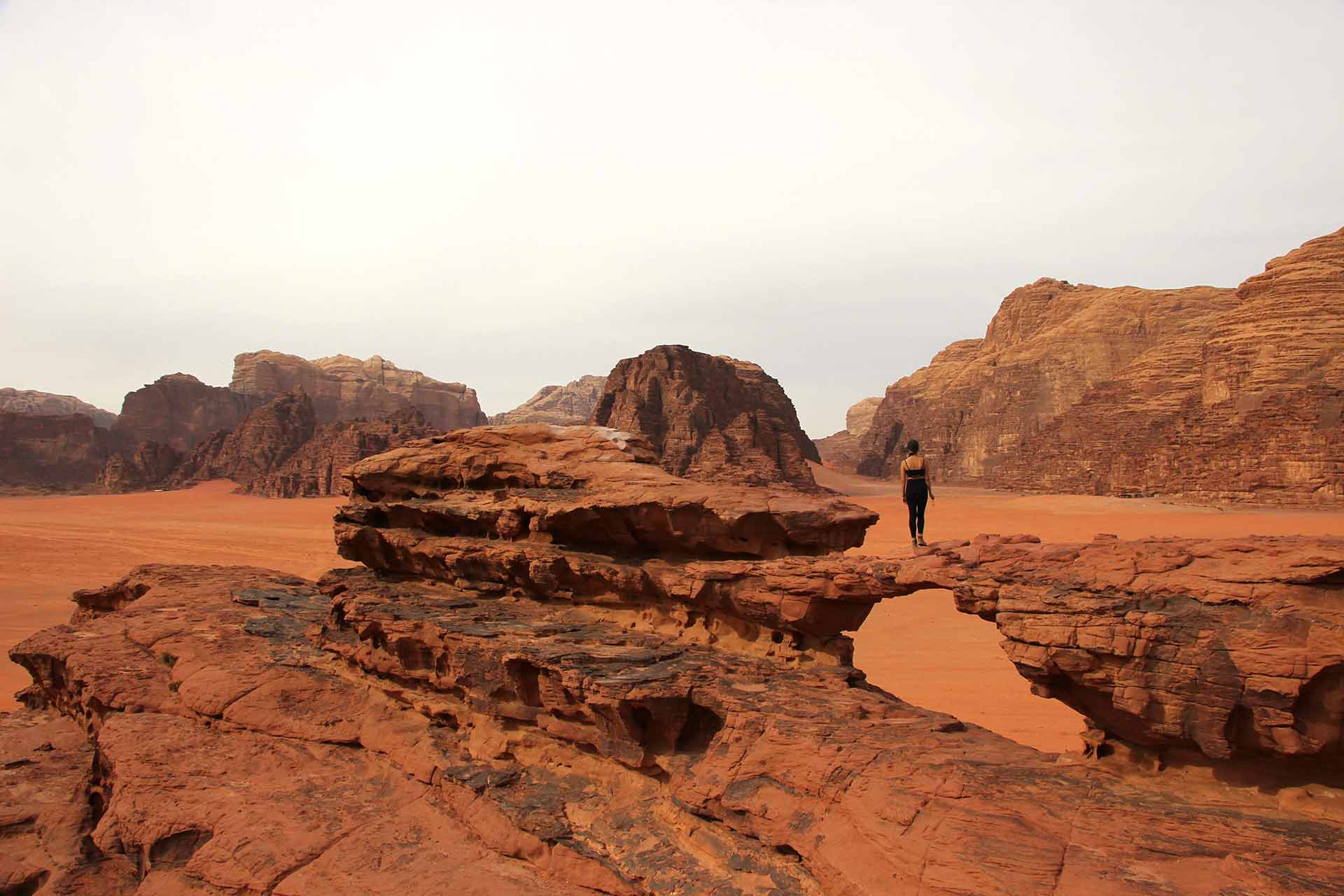 Photo credit: Kierra Jones


Jordan's 'Lost City' of Petra is one of the world's most famous archaeological sites.

However, many would be hard-pressed to name other highlights of this small, Middle Eastern country.

From my experience, only going to Petra during a visit to Jordan is a major mistake.

I spent 10 days discovering the country's unique sites and incredible experiences, and I was still left wanting to come back for more!

Jordan has been a cradle of civilization for more than two million years. It also plays a prominent role in biblical history as part of the Holy Land. From the world's oldest statues to one-of-a-kind pieces of Roman art, its sites truly reflect this impressive past.

Read on for my top five experiences outside of Petra that are worth a trip to Jordan all on their own!

Explore Bestway's curated collection of journeys to Jordan.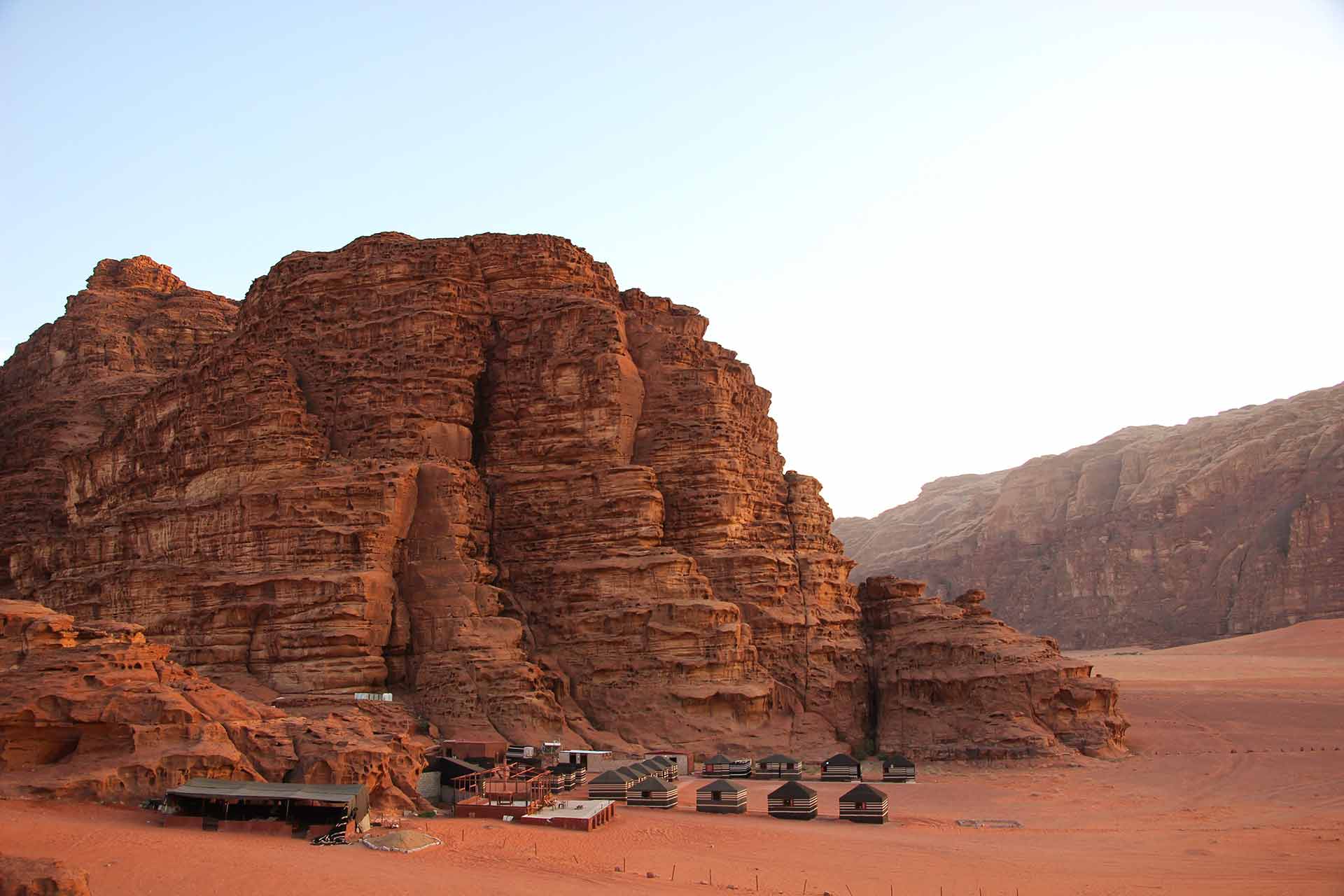 Photo credit: Kierra Jones




1. Discovering the deserts of Wadi Rum



When I decided to visit Wadi Rum, I had already spent a month and a half in Egypt and seen more kinds of deserts than I even knew existed. What more could the deserts of Wadi Rum really have to offer?

My expectations were completely blown out of the water.

Exploring Wadi Rum was a highlight of my time in Jordan.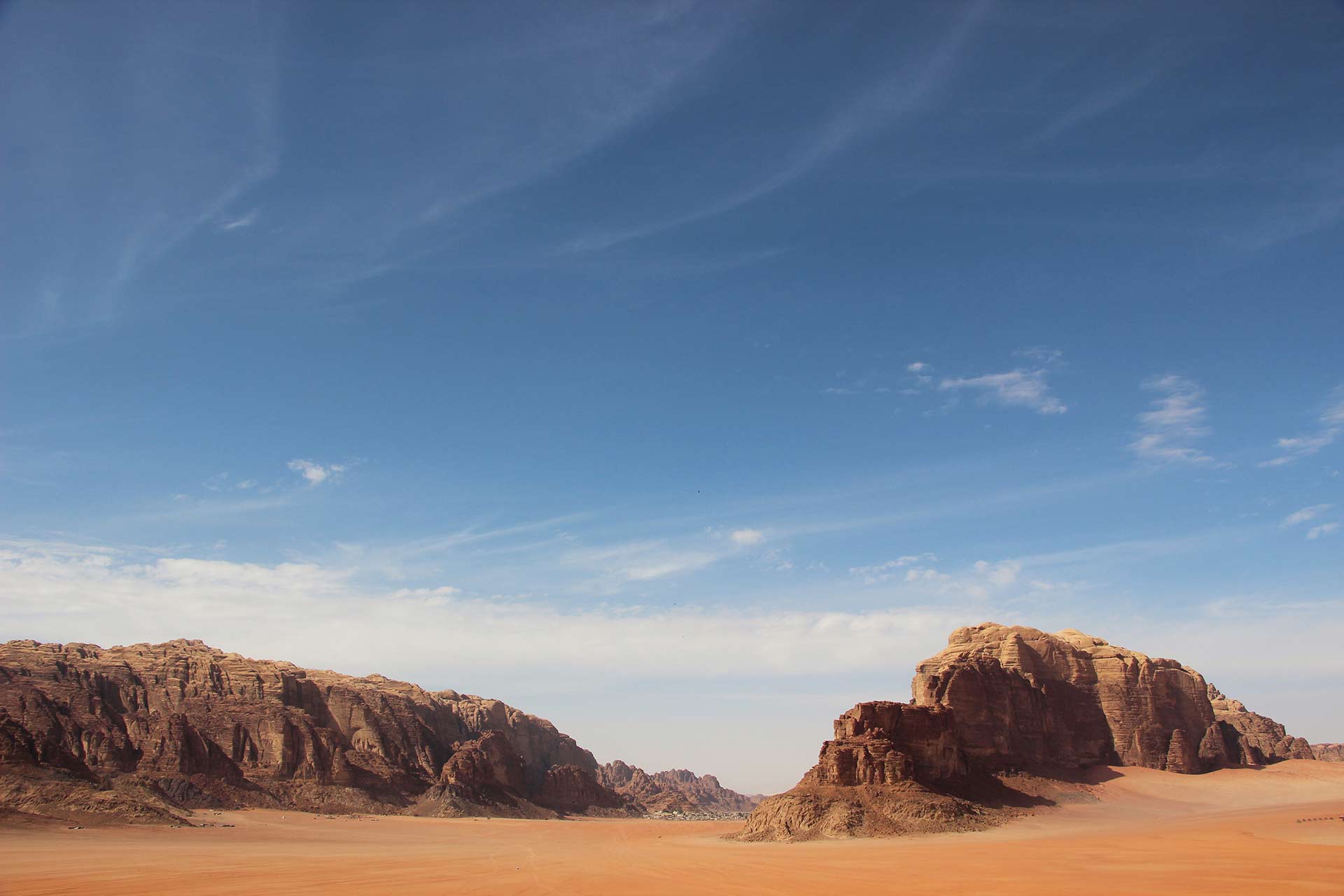 Photo credit: Kierra Jones


To start, the vibrant red sand against the backdrop of blue sky was visually stunning.

In fact, the scenery at this UNESCO World Heritage Site is so otherworldly that it has been used to represent other planets in films like The Martian, multiple Star Wars movies and, most recently, Dune. Lawrence of Arabia and Aladdin were also filmed in Wadi Rum's famous deserts!

Here, I had the feeling that you could drive for days and not get tired of the varying landscapes.

In my two nights touring the region, I saw a colossal arch that the brave could climb atop, a towering canyon we walked through without running into a single soul, ancient petroglyph rock carvings and countless beautiful vistas.

My Bedouin guide gave me a taste of the local hospitality Jordan is so known for, offering traditional tea cooked over an open fire at every turn.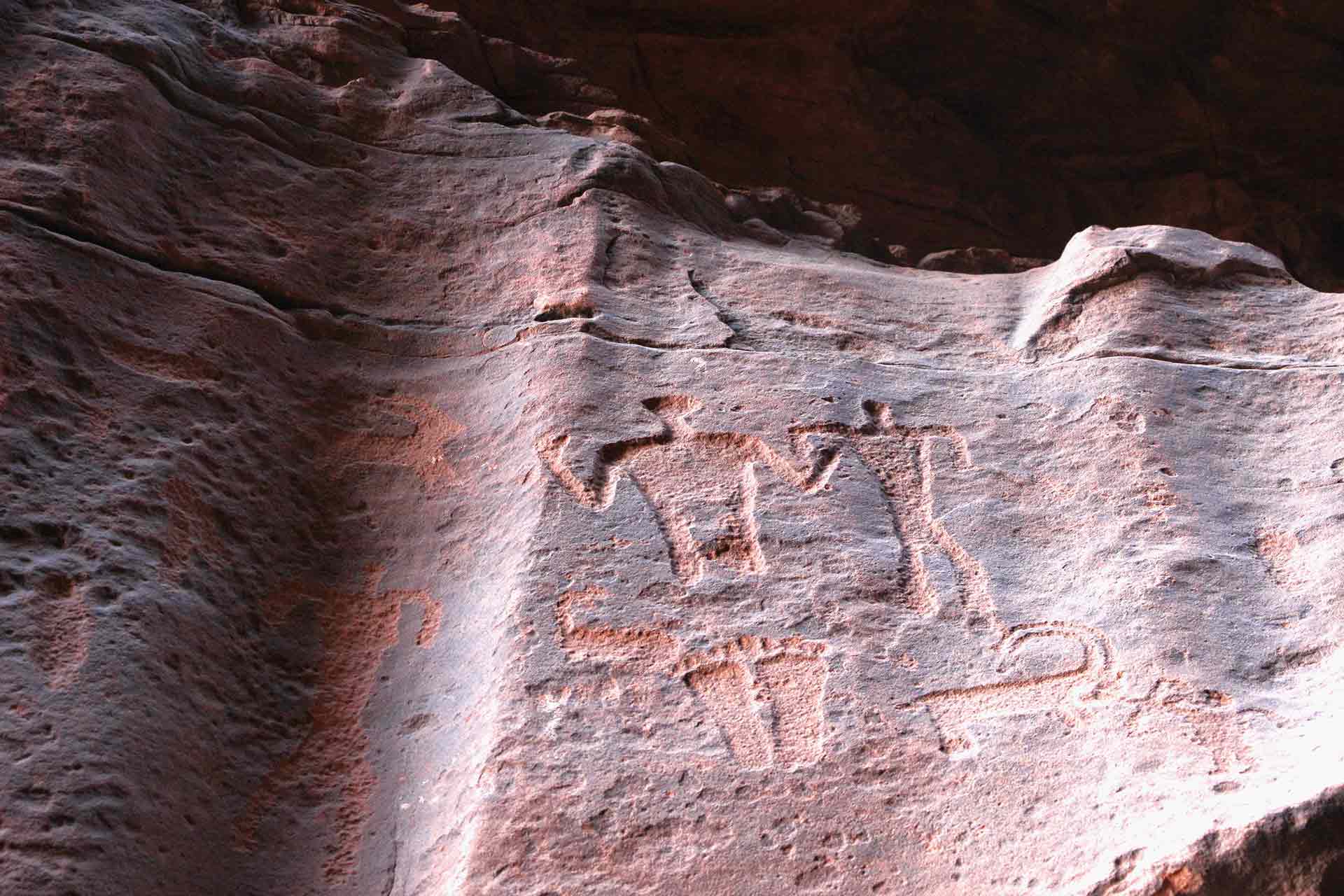 Photo credit: Kierra Jones


My desert camp also exceeded expectations. I was worried about what it might be like, but the tents had electricity, comfortable double beds and heaters, while the bathrooms had running hot water. We were treated to delicious Bedouin food, including chicken cooked the traditional way–in a pit barbecue!

The camp felt like an oasis away from the cares of the world. The feeling of gazing up at the star-filled desert sky from the comfort of my room was unmatchable!

Our popular Jordan: Where It All Began tour includes a jeep safari of beautiful Wadi Rum–as well as most of the other sites on this list!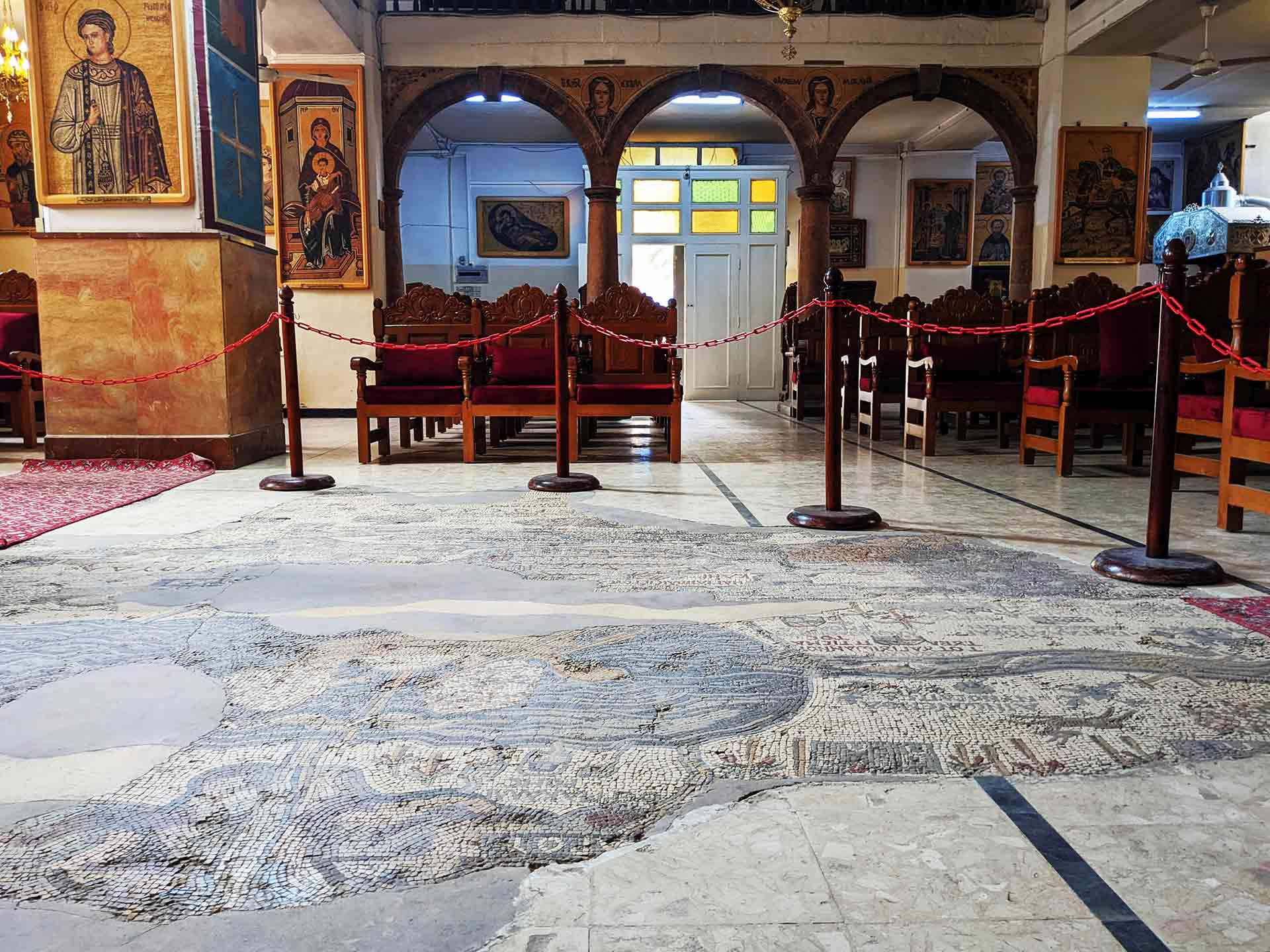 Photo credit: Kierra Jones




2. See the oldest map of the Middle East in Madaba



Before I came to Jordan, I had never heard of Madaba.

However, after visiting, I can say it's a must-see.

This small town dates from the Middle Bronze Age and has earned the name "City of Mosaics".

Hundreds of mosaics dating from the fifth through the seventh centuries are scattered throughout the area. They depict flowers, animals, mythological characters, scenes of hunting, fishing and farming, and more.

These ancient pieces of art provide a feast for the eyes, as well as interesting insight into what life was like more than a 1,000 years ago.

The most beautiful are open to the public, and many have their entry included as part of the Jordan Pass, an entry visa to Jordan which also includes access to many of the country's top sites.

Contact your Bestway Tours & Safaris representative to learn more about the Jordan Pass and whether it's right for your Jordan experience.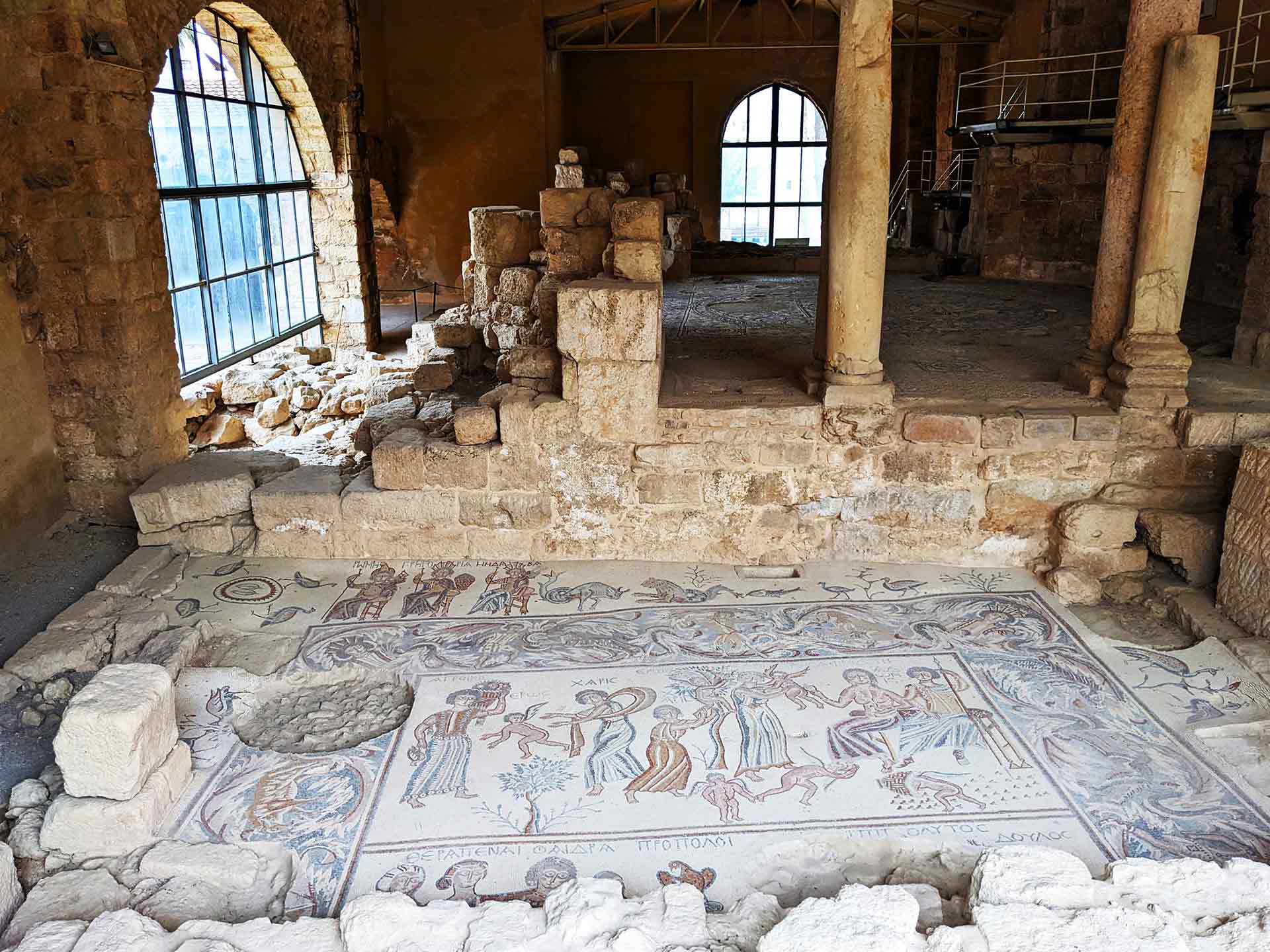 Photo credit: Kierra Jones


The most compelling mosaic is undoubtedly the Map of Madaba, dating back to the sixth century.

Preserved in the floor of a ninth century Greek Orthodox church, this mosaic is the oldest known map of the Holy Land.

The map is made with more than two million pieces of coloured stone, which still retain a unique vibrancy.

I found it fascinating to spend time picking out landmarks on the map that are familiar to this day. A guide is extremely useful in providing additional context to features of the map and other mosaics!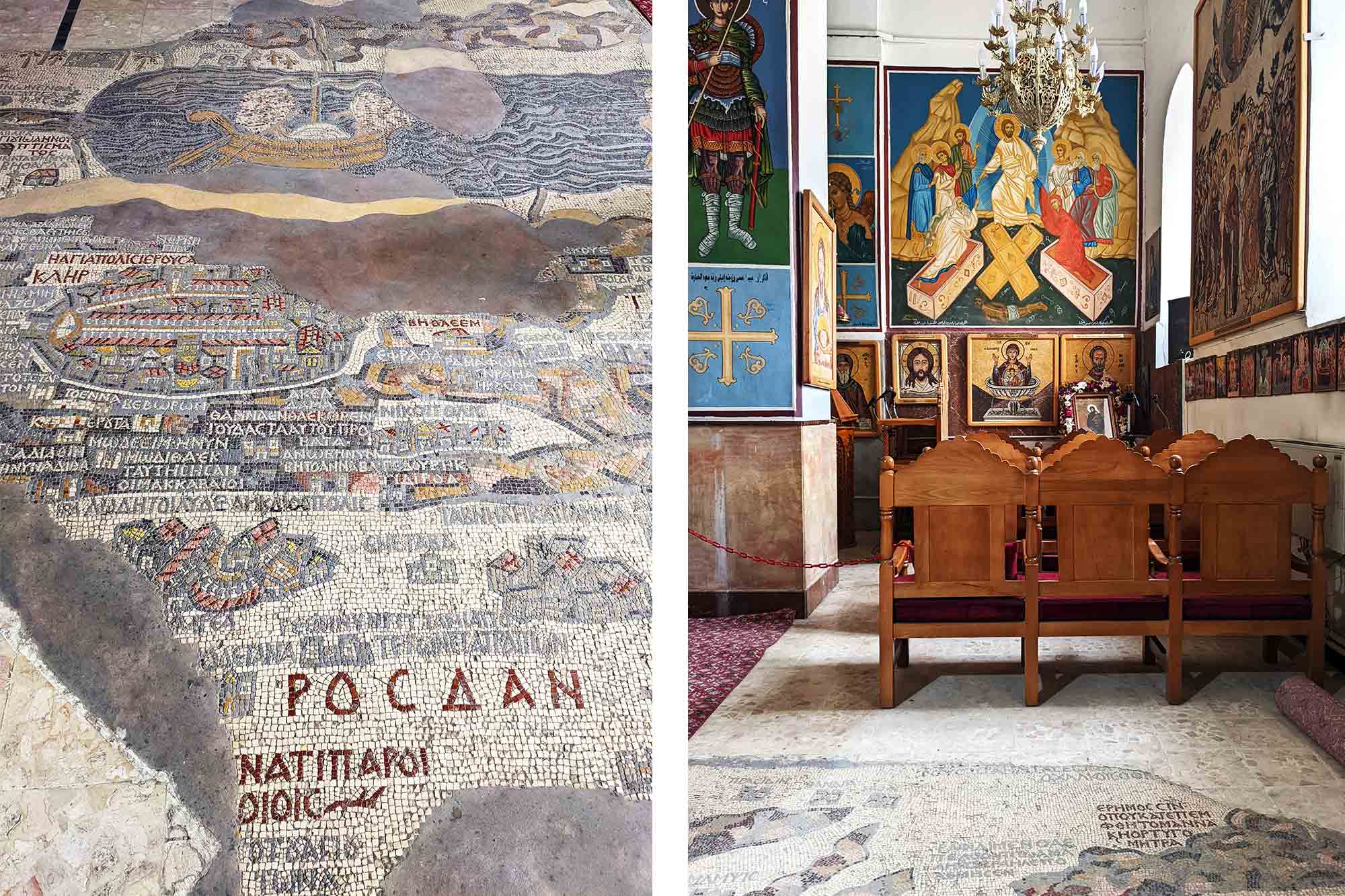 Photo credit: Kierra Jones


Outside of the mosaics, wandering the streets of Madaba also provided a unique opportunity to glimpse daily traditional life away from the cultural hub of Amman.

If you too choose to explore Madaba further, make sure to check out Kawon's Kitchen. This joint cafe-bookstore offers some of the best food I had in Jordan (don't miss their labneh dip! Or, learn to make this cheesy dip at home), as well as an intriguing collection of rare and vintage books. Our Bestway representatives would be happy to arrange a visit for you.

All of our Jordan journeys are completely customizable according to your exact preferences and interests. Contact your Bestway representative for help putting together your perfect itinerary.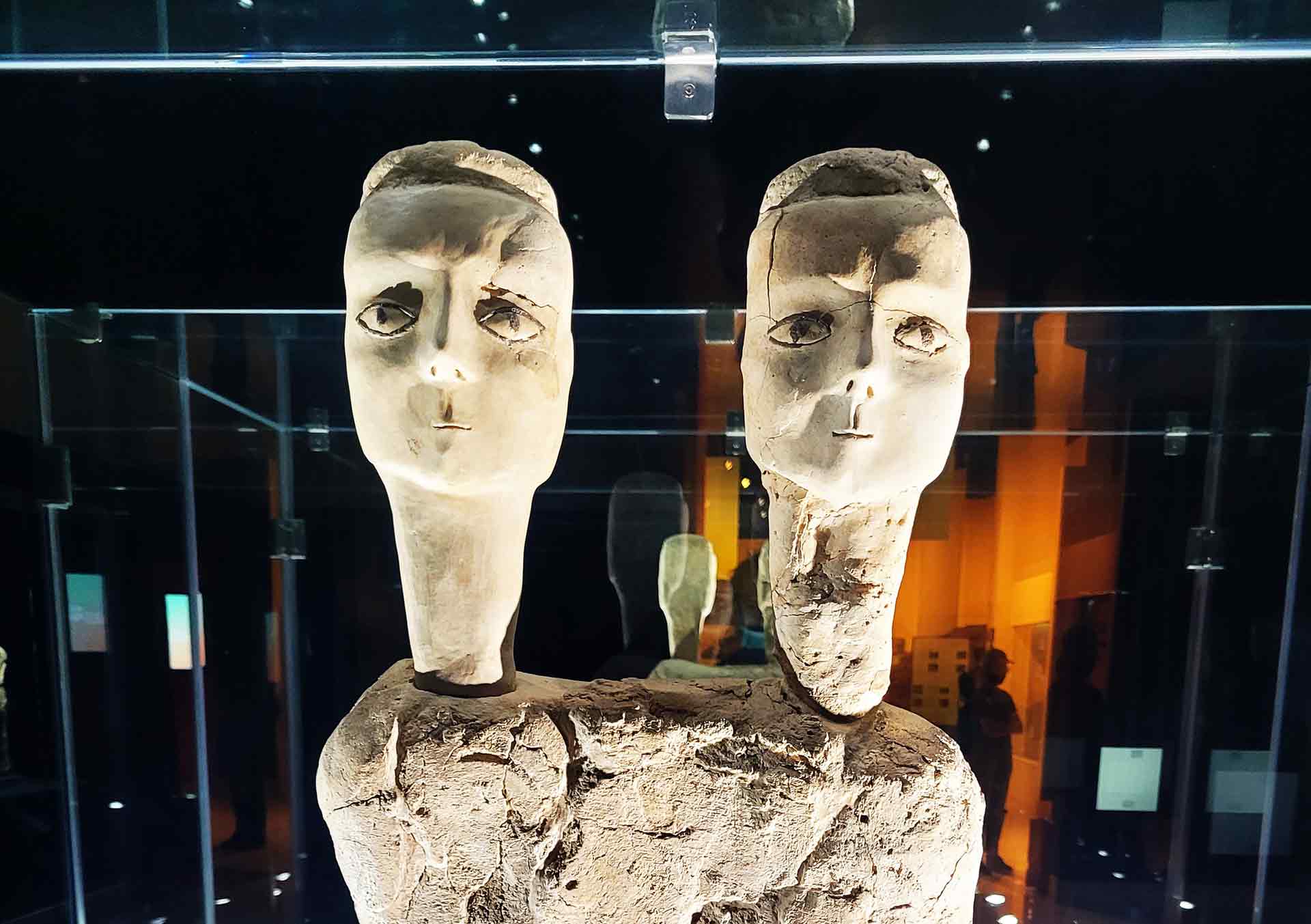 Photo credit: Kierra Jones




3. Marvel over the world's oldest statues at the Jordan Museum



Jordan has been a centre of civilization for more than two million years, ever since hunters made the deserts their home in the Early Paleolithic period.

The Jordan Museum in Amman provided an engaging tour of this long history that I thoroughly enjoyed.

Opened in 2014, the Jordan Museum is the largest museum in the country, hosting Jordan's most important archaeological findings.
Photo credit: Jordan Tourism Board


Some areas of the building are still being developed, but the current site is absolutely worth a visit.

The layout of the museum allows you to actually walk through history, starting with an extensive collection of prehistoric tools and ending with intriguing exhibits on modern-day Jordan.

Highlights on the way included a recreation of a prehistoric dwelling, a rainbow of traditional Bedouin costumes and a few of the famous Dead Sea Scrolls, including the one-of-a-kind Copper Scroll, written on plates of metal.
Photo credit: Kierra Jones


The focal point of the museum for me was the thoughtful exhibition of the Ain Ghazal statues, the most ancient human statues in the world.

Dating back more than 9,000 years, these statues have a true air of mystery. The fact that archaeologists don't know their exact purpose only adds to the enigma. To gaze upon a work of art created so long ago was truly a unique experience.

Add in a visit to the Jordan Museum to any of our Jordan adventures by contacting your Bestway representative.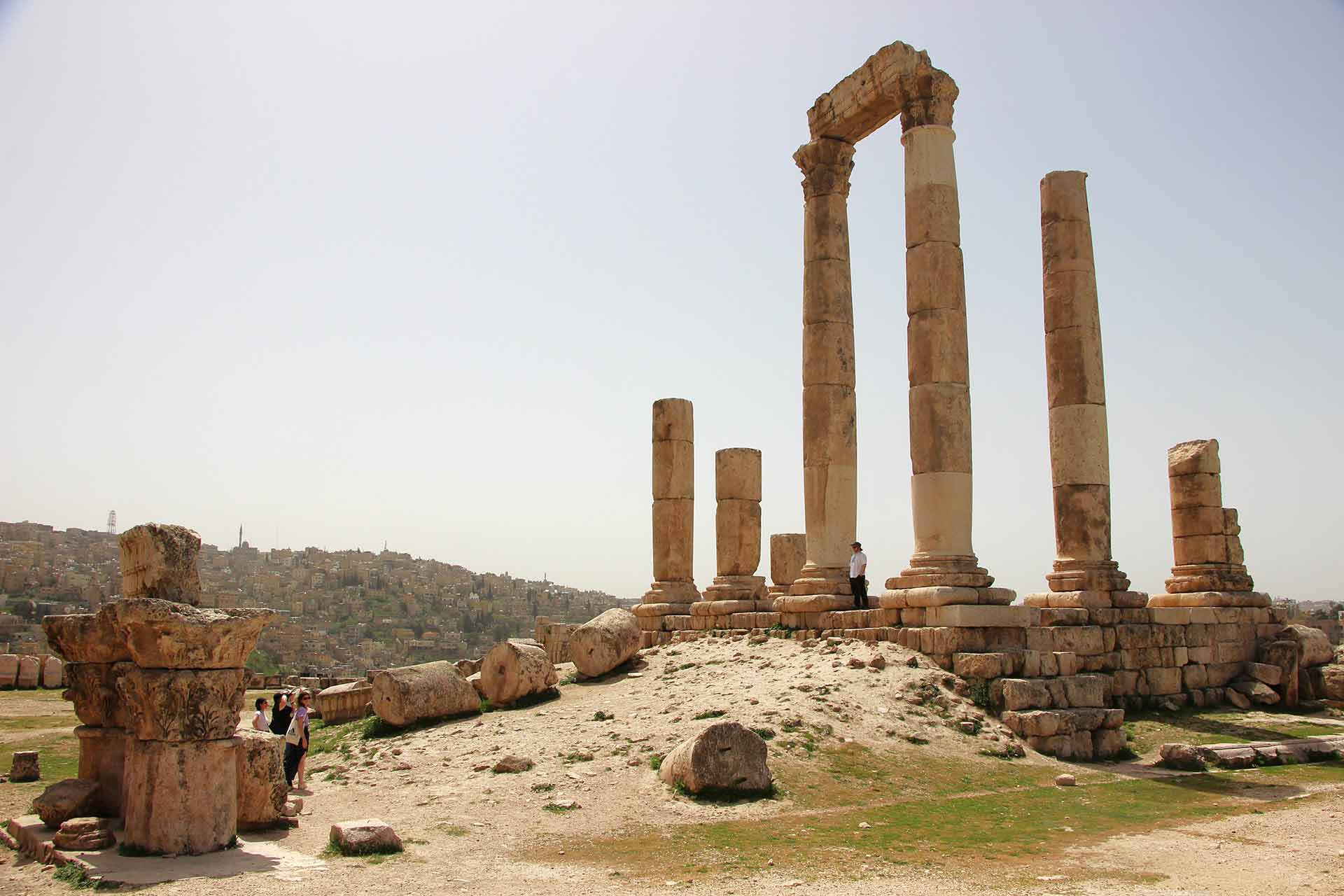 Photo credit: Kierra Jones




4. Explore Roman ruins rivaling Italy's



Roman ruins are not what I thought to find in Jordan, but these sites are definitely worth a visit.

Northern Jordan became part of the Roman 'Province of Syria' when it was established in the first century.

The spread of Roman influence led to an interesting fusion of Roman and local culture, which I could see in the art, artifacts and structures dating from that time.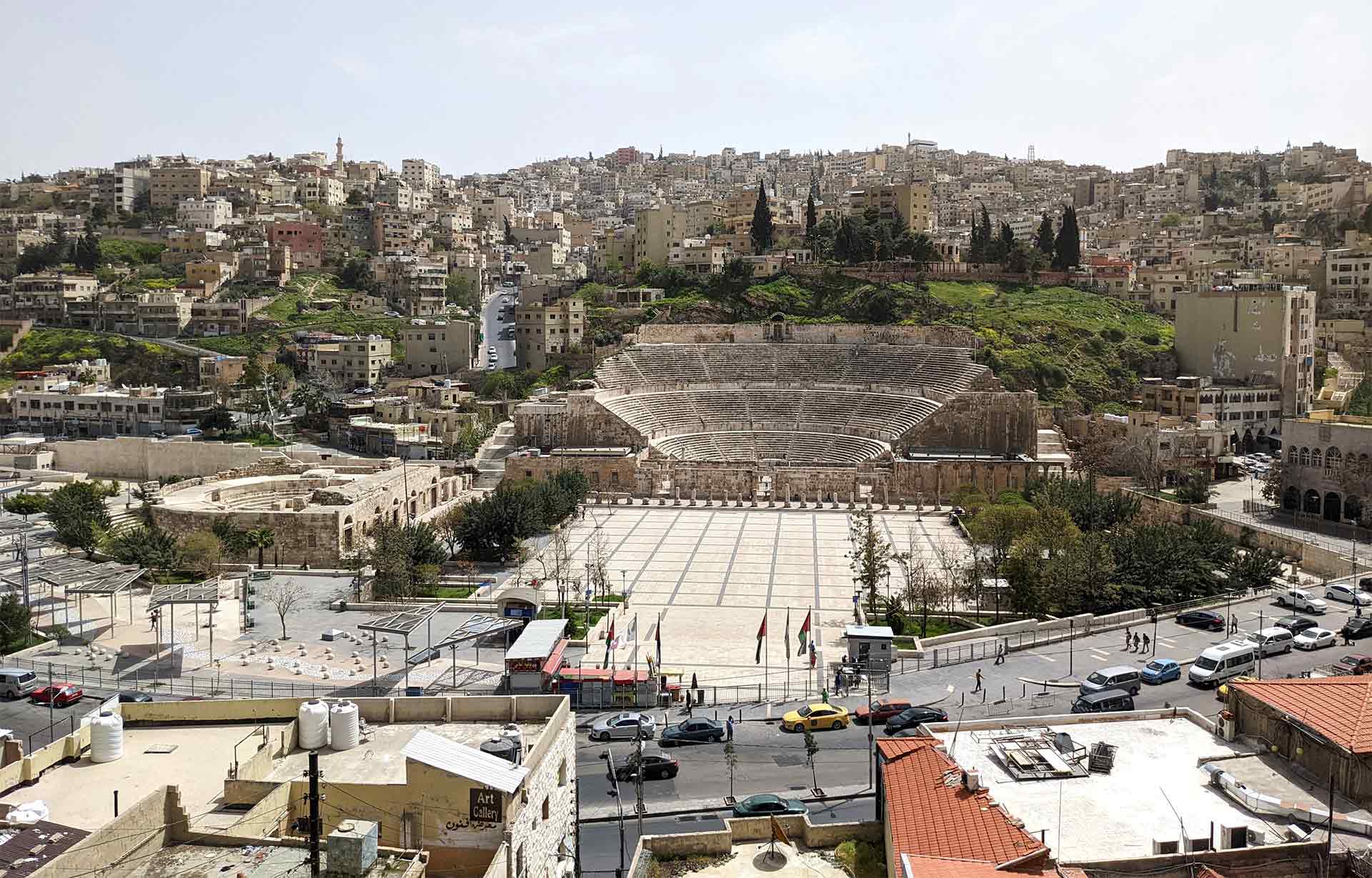 Photo credit: Kierra Jones


In Amman, I explored the Roman amphitheatre of Philadelphia, a lovingly restored three-tiered theatre built in the second century.

I also had the opportunity to visit the Citadel, actually considered to be one of the world's oldest continuously inhabited places.

Here, Roman, Byzantine and Umayyad ruins are perched on a hill providing a beautiful panorama of Amman. I found the ruins of the Roman Temple of Hercules and the small but interesting archaeological museum to be particularly impressive.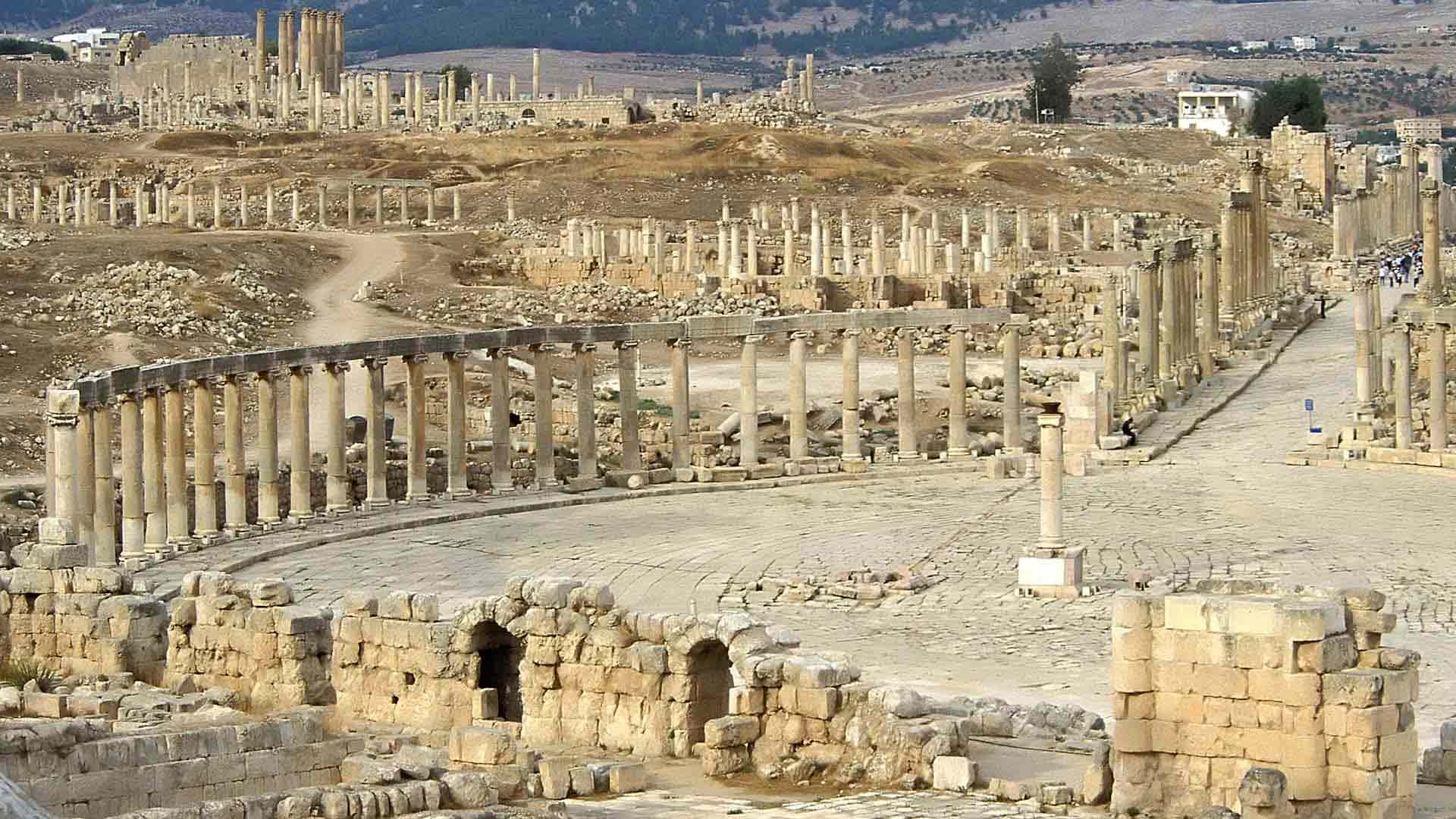 Photo credit: Peter Langer


However, the largest and best preserved Roman site in Jordan is Jerash, previously one of the greatest provincial cities of the Roman Empire.

In fact, Jerash has been described as the best preserved Roman site outside of Italy! It is a true journey back through time wandering along its colonnaded streets, admiring plazas, arches, bathhouses, amphitheatres and more.

Our new 15-day Egypt & Jordan: A Tale of Two Civilizations tour includes a full-day exploration of the Citadel, amphitheatre of Philadelphia and Jerash.
Photo credit: Peter Langer




5. Float on the Dead Sea



The Dead Sea is a site like few others in the world.

The water here is about 10 times saltier than the ocean, making it so dense that you can effortlessly float atop it!

Floating on the Dead Sea is a playful and relaxing experience. However, do remember to bring water-worthy sandals or shoes, as the salt rocks can be quite sharp.

The Dead Sea can be challenging to reach without guidance, so I would highly recommend arranging your visit beforehand with Bestway.

A visit to the Dead Sea also provides the opportunity to explore the UNESCO World Heritage Site of Baptism Site "Bethany Beyond the Jordan", believed to be the location where Jesus of Nazareth was baptized by John the Baptist.

I unfortunately ran out of time to explore this site on my Jordan journey–all the more reason to come back!

Jordan can easily be combined with or added on to visits of other countries in the Middle East. In fact, our 20-day Jordan & the Arab Sheikdoms tour combines Jordan with five other Middle Eastern countries!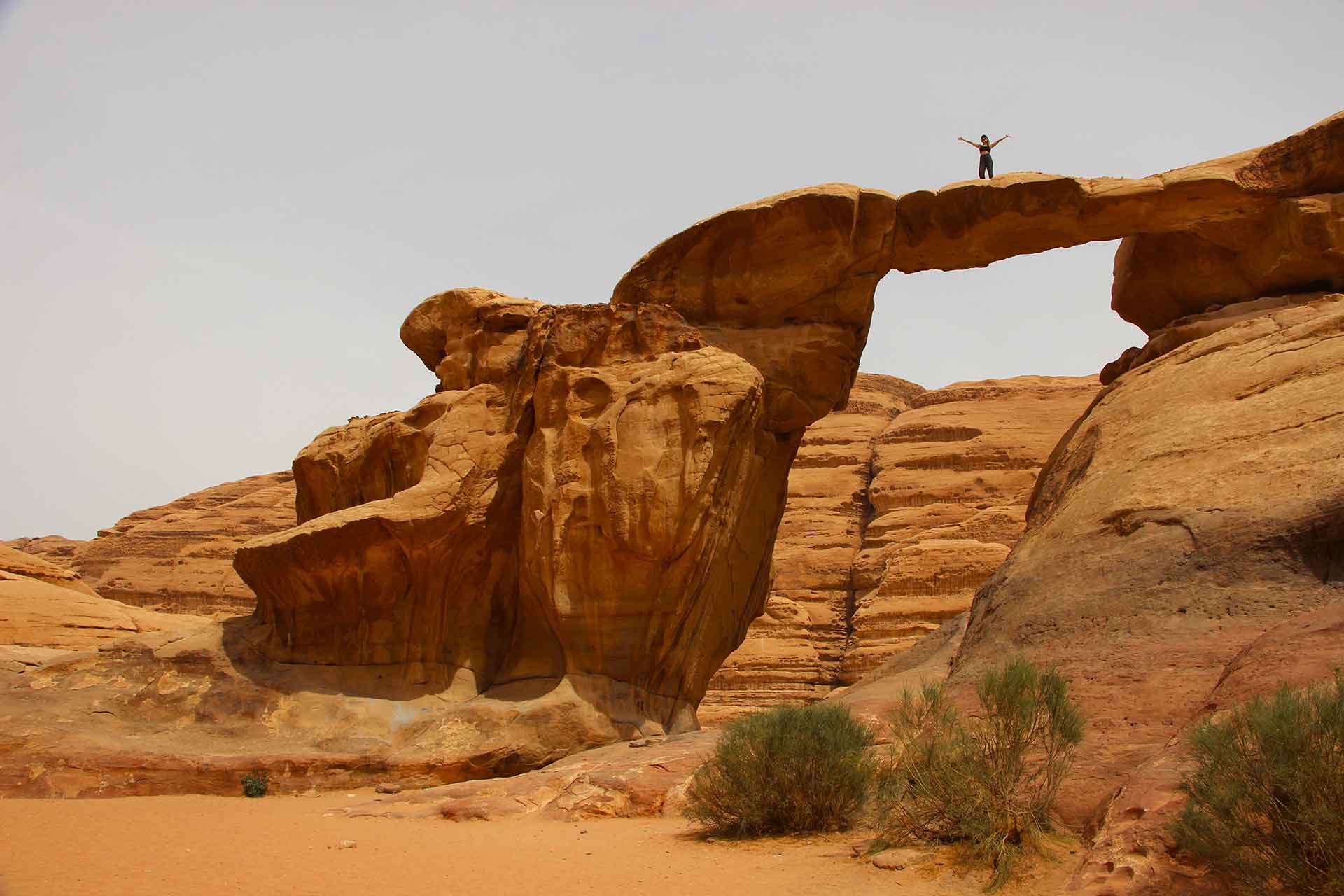 Photo credit: Kierra Jones


Besides my favourite sites that I mentioned here, there are plenty more Jordan experiences to suit every interest, whether you want to relax in the seaside city of Aqaba or discover the remote desert castles of the north-east.

No matter what type of travel you're passionate about, in my experience, Jordan truly does exceed expectations.

This exciting destination had me looking forward to further exploring the Middle East–and maybe visiting Jordan again sometime soon!

Learn more about our most popular journey to Jordan, our seven-day Jordan: Where it All Began tour.

Stay tuned for my next article in the series, where I explore a new region of the world–South Asia!

Sign up for our Bestway newsletter to follow along with Kierra's journey and learn what it's like to travel right now.



Posted by Kierra Jones