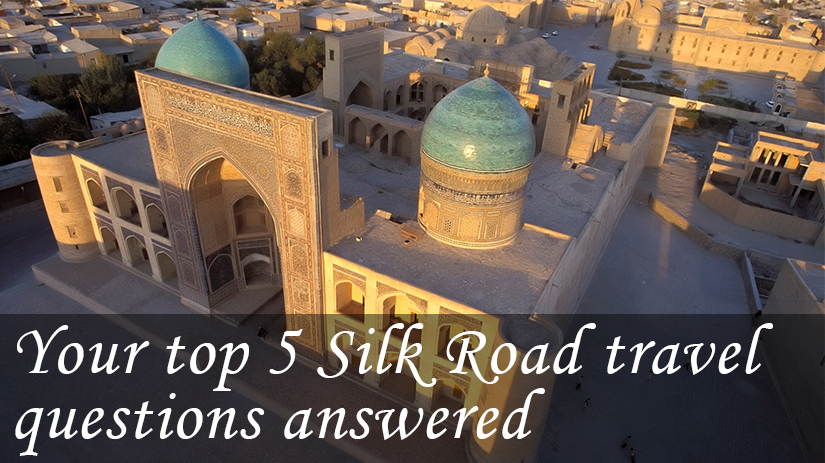 Your top 5 Silk Road travel questions answered
1) Where is the Silk Route and why was it important?
The Silk Route (also known as the Silk Road) spans from the Mediterranean regions of Europe and North Africa all the way to China, criss-crossing through a handful of countries along the way.
As the world's oldest and longest trade route, it served as a bridge between Eastern and Western cultures for more than a thousand years. The road was not only a trade route for silk and other goods, but a way for peoples around the globe to exchange ideas, art, religion and technology. Many of the world' first famous adventurers such as Marco Polo made their way across this vast network of roads by caravan, horseback, camelback, and even by foot.
2) Why should I visit the Silk Road in Central Asia?
To explore the Silk Route is to take a step back into ancient times. The cities along this route were hubs of trade, art, culture and knowledge for more than a thousand years and, even today, they retain their air of adventure and grandeur.
The Silk Road is still a region less-travelled. It's perfect for those who want to go beyond the typical tourist trail, but it does offer its fair share of challenges. Visas can be expensive and the paperwork of travelling between countries can be difficult to navigate. Hotels are sometimes hard to find and the language barrier is ever present.
Despite all this, any traveller who has experienced this unique network of destinations will tell you that it's worth the work. Adventurers who traverse the Silk Route will be richly rewarded with majestic architecture, fascinating history, scenery that must be seen to be believed, and a diverse mix of cultures that have been influenced and inspired by thousands of years of trade.

Learn how a small group cultural tour is an excellent solution if you want to navigate the difficulties of travelling the Silk Road.
3) What should I include in my Silk Road travel itinerary?
The key portion of the Silk Route is nestled at the heart of Central Asia, winding through a region known as the Stans—Uzbekistan, Tajikistan, Kazakhstan, Turkmenistan and Kyrgyzstan.
UZBEKISTAN:
The cultural jewel in the crown of Central Asia, Uzbekistan's mesmerizing architecture and grand history are a must for any Silk Road journey.

This country is home to some of the most well-known stops along the Silk Route. One key destination is the World Heritage city of Samarkand, established in seventh century B.C. and credited as the setting of the famous Arabian Nights. Highlights include Registan, known as the noblest public square in the world, and Ulugh-Beg's Observatory, a masterpiece built in the 1400s and only rediscovered 100 years ago.

Other can't-miss cities are Khiva, whose well-preserved ancient centre was the last resting place for caravans before crossing the desert into Bukhara, which houses lavish collections of ancient artifacts and over 140 architectural monuments.

TRY: 12-day Splendours of Uzbekistan Cultural Tour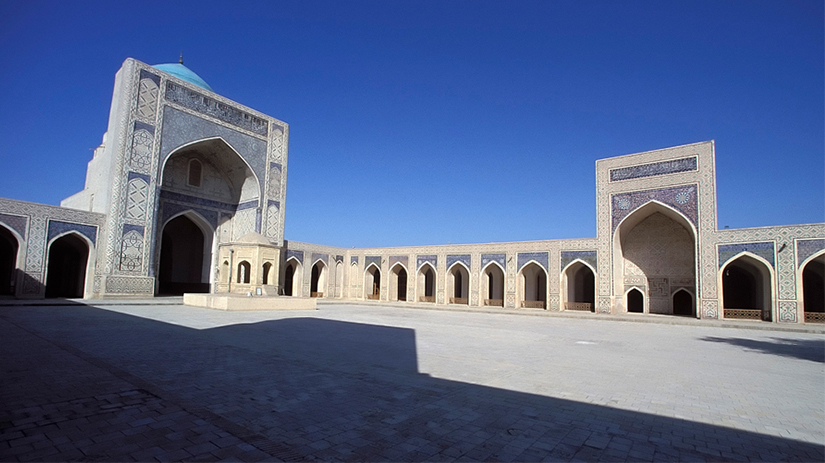 TAJIKISTAN:

Tajikistan's mountain panoramas and jewel-toned lakes make up some of the most stunning scenery in Central Asia. One of the best ways to experience this is to get out of the city and into a rural community, taking advantage of the legendary Tajik hospitality with a traditional homestay hosted by a local family. Many adventurers also hike or climb their way through the country's gorgeous wilderness.

However, Tajikistan's urban centres still provide exciting sites and experiences. For example, Khujand, the gateway to the Fan Mountains, offers ancient mosques, minarets and palaces that represent over 2,500 years of Silk Road history.

TRY: 18-Day Route of the Caravans Tour following the Silk Road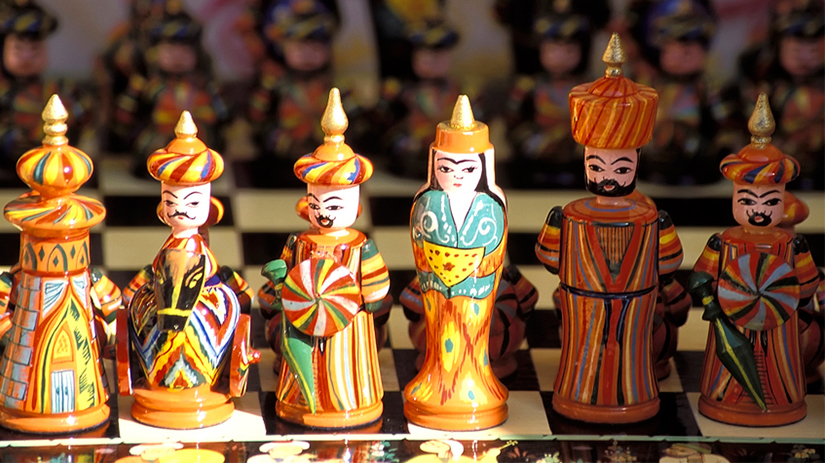 KAZAKHSTAN:

The richest country in Central Asia due to its oil reserves, Kazakhstan is an intriguing combination of sophisticated cities and exciting eco-adventures. Its urban gem is cultured Almaty, which offers Zenkov Cathedral, one of the only wooden cathedrals in the world built without nails, a slew of charming parks and mouth-watering Central Asian cuisine.

Almaty is also the jumping off point to visit Tamgaly, a lush valley home to more than 5,000 petroglyphs (rock carvings) dating from the Bronze Age onwards.

TRY: 14-Day Legendary Silk Road by Private Train Journey travelling from Ashgabat to Almaty
TURKMENISTAN:

Perhaps the most mysterious of countries in Central Asia, Turkmenistan can be difficult to access. Its government controls every aspect of the country and travellers must take a guided tour to enter. However, Turkmenistan's archaeological marvels, rich history and friendly people can be extremely rewarding for those who brave the challenges.

The lavish city of Ashgabat is a fascinating example of Turkmenistan's over-the-top Soviet-style architecture, with marble structures, golden statues and the largest mosque in Central Asia. Stepping back into the times of the Silk Road, the ancient city of Merv is a must-see. This oasis city is the oldest and best preserved along the Silk Route, with a history spanning 4,000 years.

TRY: 13-Day Cultural Tour from Ashgabat to Tashkent
KYRGYZSTAN:

Known for its natural beauty and nomadic, yurt-dwelling locals, Kyrgyzstan has much to offer the intrepid traveller. The country's capital, Bishkek, serves as a great base for visits to the gorgeous Tian Shan mountain range while also offering cultural attractions of its own. Further afield, the town of Karakol offers stunning wooden churches and Chinese-style mosques, while Lake Issyk Kul boasts breathtaking views as the second largest alpine lake in the world.

TRY: 23-Day Silk Road Cultural Tour From Hunza to Samarkand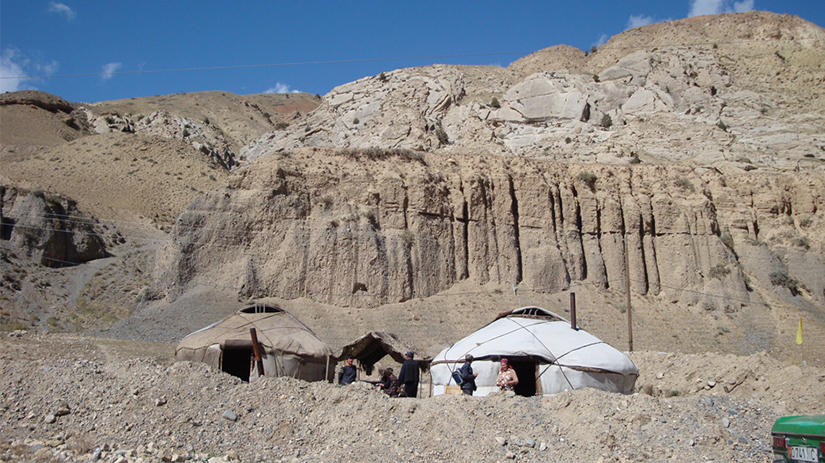 4) What are accommodation and transport like along the Silk Road?

Within city centres, hotel stays are comfortable, and you'll find well-known names like Four Seasons in busy tourist centres. But further afield, travellers can face limited options and lower standards. Perhaps the most rewarding solution is to take advantage of the vast network of homestays, which allow you to interact with locals and live as they do.
Central Asia is generally well-served by the mini-buses, trains and shared taxis used by locals, and the brave traveller can get around cheaply while experiencing a sample of local life. However, language barriers can sometimes make these methods of transport difficult to navigate. Additionally, some one-of-a-kind sites can be difficult to reach unless you're part of a guided tour.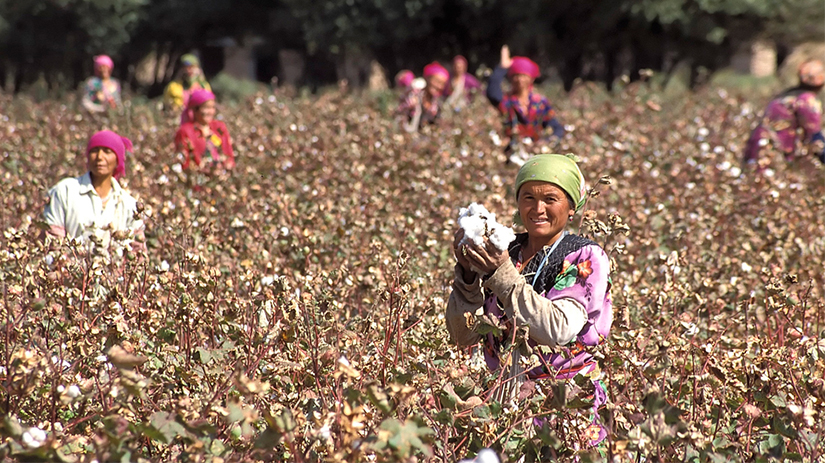 5) What are some other key Silk Road travel tips?


Mind the language barrier. Each Silk Route country speaks a different language, and English speakers can be few and far in between. Investing in a local guide can help your day run smoother, but it also doesn't hurt to learn the letters of the Cyrillic alphabet for deciphering maps and street signs.
Stay on top of the visa process. Most Stan countries require a visa, and getting this visa can be time-consuming. Starting the visa process, two, or even three months before you leave ensures you are all set when the time comes to set off.
Do your research. Central Asia and the Silk Route aren't as easy to travel to as other parts of the world—you can't just hop on a plane and go from there. Doing your research beforehand ensures you'll know what to expect and can experience the best of this unique destination.
Bestway Tours & Safaris has specialized in small group and private cultural journeys to Central Asia for more than 40 years. We'd be thrilled to help you plan the Silk Road journey of a lifetime! Get in touch at bestway@bestway.com.
For a full list of our Silk Road tours through Central Asia, visit:
https://bestway.com/regions/central-asia.php
.

Posted by Kierra Jones