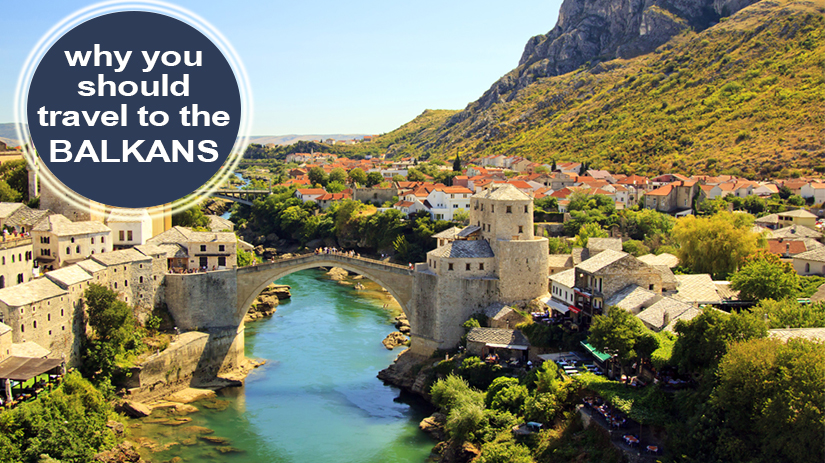 A travel-savvy couple explains why you should travel to the Balkans right now
After visiting 100 countries, Tony and Patti Leisner think that the Balkans should be on your bucket list. In May 2017, these self-proclaimed "gung-ho" travellers embarked on a private customized adventure with Bestway Tours & Safaris through seven Balkan countries: Kosovo, Macedonia, Albania, Montenegro, Bosnia & Herzegovina, Slovakia and Slovenia. Their number one tip? Visit the region right now, before other travellers find out what they're missing!

Read on to hear more about their experience, as well as their  top advice for travellers who want to venture to the same destinations.
Bestway: This journey marked your visit to more than 100 independent nations. How did you decide on your destination? Tony: We had stopped in Serbia, Croatia, Bulgaria, and Romania on a Danube trip, and had been to Greece several times, so seeing the rest of the Balkan Peninsula was really filling in the blanks. We added Slovakia to make it to 100 countries! Patti: It's somewhere we've been meaning to visit for a while. I lived in West Germany 40 years ago and had traveled extensively as a college student and backpacker through much of Europe, except for the former Yugoslavia.  I was intrigued and ready to go!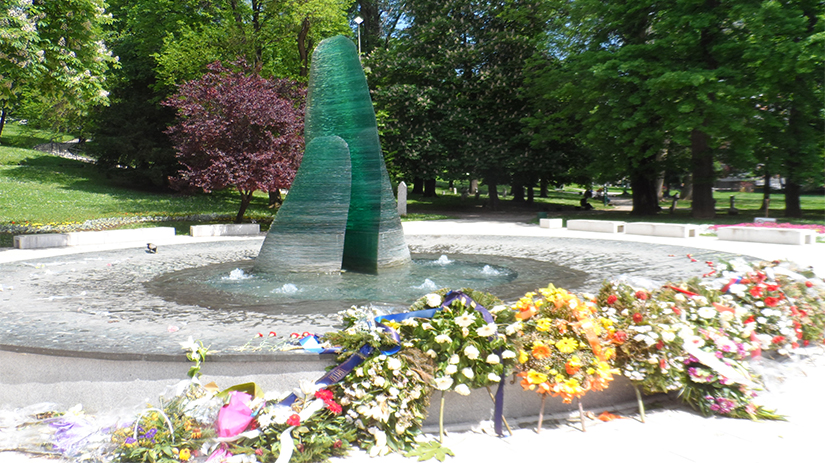 Bestway: What made you choose to visit Balkan destinations outside of the typical popular spots such as Croatia? Tony: The Balkan countries have some similar geography, climate and languages, but each has its own unique culture, history and even food. The Romans, Ottomans and Northern Europeans have all invaded the Balkan peninsula over the centuries and left their mark. Seeing just one or two cities may mean you'll miss an entire history! Patti: Croatia is a popular spot for Americans, but there are so many other beautiful Balkan countries. These destinations are being visited by Asian and European tourists, but still under the radar for Americans and Canadians. My advice is to go NOW, while the Balkans are still somewhat off the mass tourism radar.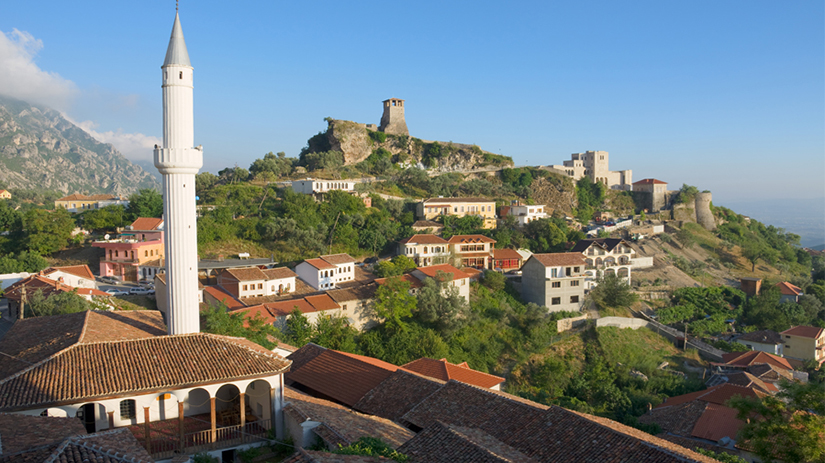 Bestway:What made you decide to do a private journey and how did this contribute to your experience? Tony: After hearing our wants and needs, Chi Pham at Bestway proposed a private journey, or in my words, a customized experience. We know how we like to travel, and our preferences may often conflict with a bus load or even a small group. It was a great choice. Dimitar, our driver and guide for the entire 21-day journey, learned his trade from his father, who spent 30 years in the industry. The experience showed! Within two days, Dimitar learned our travel style, meal and activity preferences, preferred stop and start times, and even how many stairs we would climb to a castle in a day. When we didn't want to visit another cave or church, Dimitar suggested instead that we drive into Italy for gelato. Priceless!!! Patti: I can't believe how pleased we were with the personally customized tour Bestway designed just for us. One of the best parts was that my husband could observe and participate 100% while driving from one highlight to another. Some years ago, we travelled along the Amalfi coast in a car rental. It was a wonderful trip, but my husband missed out on half of the beautiful views because he was too busy driving the car. The Balkan trip was so much better for him because he really got to fully experience it. Plus, we didn't have to share the attention of the tour guide with 30 other people, rotate seats every morning on a tour bus, or wait in line to use the toilets like we've had to do on large group tours. It was heaven! Read more: Top destinations where it's best to choose a private or small group cultural tour
Bestway: What were some highlights and must-see sites from your trip? Patti: Many of my favourite moments were windows into locals going about their everyday lives.  In Skopje, near the start of our trip, we saw a political demonstration just off of the main square. As we watched from the sidelines, we saw grandparents lead their grandchildren off to get lunch, students politely chatting with police officers and participants singing traditional Macedonian folk songs. It all seemed so authentic and normal. In terms of actual sites, some of my favourites were:

The capital cities of Skopje (Macedonia), Ljubljana (Slovenia) and Bratislava (Slovakia)
Lake Ohrid in Macedonia
Monastery of St. John of Bigorski in Macedonia
Lake Bled in Slovenia
Tony: For me, the Balkans are not just sites.  Each country and city offers something new and different. Skopje was amazing and great for strolling in the evenings. But so was Ljubljana, with its narrow pedestrian streets. Lakes Ohrid and Bled were just as spectacular as our view of the Adriatic Sea. Try it for yourself: Our 24-day Balkan Mosaic tour covers all of Tony and Patti's favourite sites and more! Bestway: How did you find the accommodation, transport and guides on the tour? Patti: Bestway had an initial itinerary and a list of suggested hotels. My husband and I researched intensively, including looking at Trip Advisor reviews. We went with most of the hotels that Bestway uses. However, since we were on a private customized tour, Bestway gave us the privilege of requesting some of our own hotel choices. We wanted to have all hotels with balconies, so Bestway made the changes to suit our needs. Tony: Transportation was great. Naturally, travelling in an E-Class Mercedes is hard to beat, and by day 21, we realized we would really miss Dimitar!
Bestway: Do you have top tips for anyone who either wants to travel to the Balkans or on a private customized tour? Tony: After decades of travel, I think the most important consideration is being able to travel exactly the way you want. Not everyone wants to wait in line with a busload of people and eat at a huge table together, and not everyone is enamored of every castle, church, and mosque. Make time to enjoy the incredible fresh farm-to-table food, meet people and enjoy a glass of local wine at a street-side café. Patti: First of all, especially for the ladies, go to your nearest dollar store and buy a dozen really cheap washcloths.  Very few Balkan hotels, even the luxury ones, provide washcloths.  Early May is a great time to visit this region, before the heavy summer onslaught of European tour group buses. And smile a lot! The Balkans are beautiful, the people are beautiful, and it was one of the very best trips we have had in the last 20 years.
Bestway Tours & Safaris offers
a variety of small group cultural tours through the Balkan countries and Eastern Europe
. Each of these itineraries can be customized into a private tour to fit your needs, preferences and interests. If you're searching for an experience similar to the Leisner's,
our popular 24-day Balkan Mosaic tour
hits all the top sites of the region!

Looking to learn about other travellers' experiences with Bestway?

Find out why Kenya, Tanzania and Victoria Falls should be your first African safari vacation experience.
Explore the culture, ancient monuments and lavish modern-day architecture of the Arab Sheikdoms.
Discover why the Great Migration is one of the most magnificent natural sights on earth.

If you would like to share a travel story or photo of your own, we encourage you to reach out to
bestway@bestway.com
.

Posted by Kierra Jones